Sopranistka Eva Šušková, známa najmä svojou interpretáciou diel súčasných skladateľov prichádza s ďalšou novinkou. V spolupráci s renomovaným slovenským klaviristom Petrom Pažickým predstavuje album komornej hudby Mŕtvy, koncipovaný výlučne pre spev a klavír. Komorné CD vychádza pod hlavičkou vydavateľstva Hudobný fond.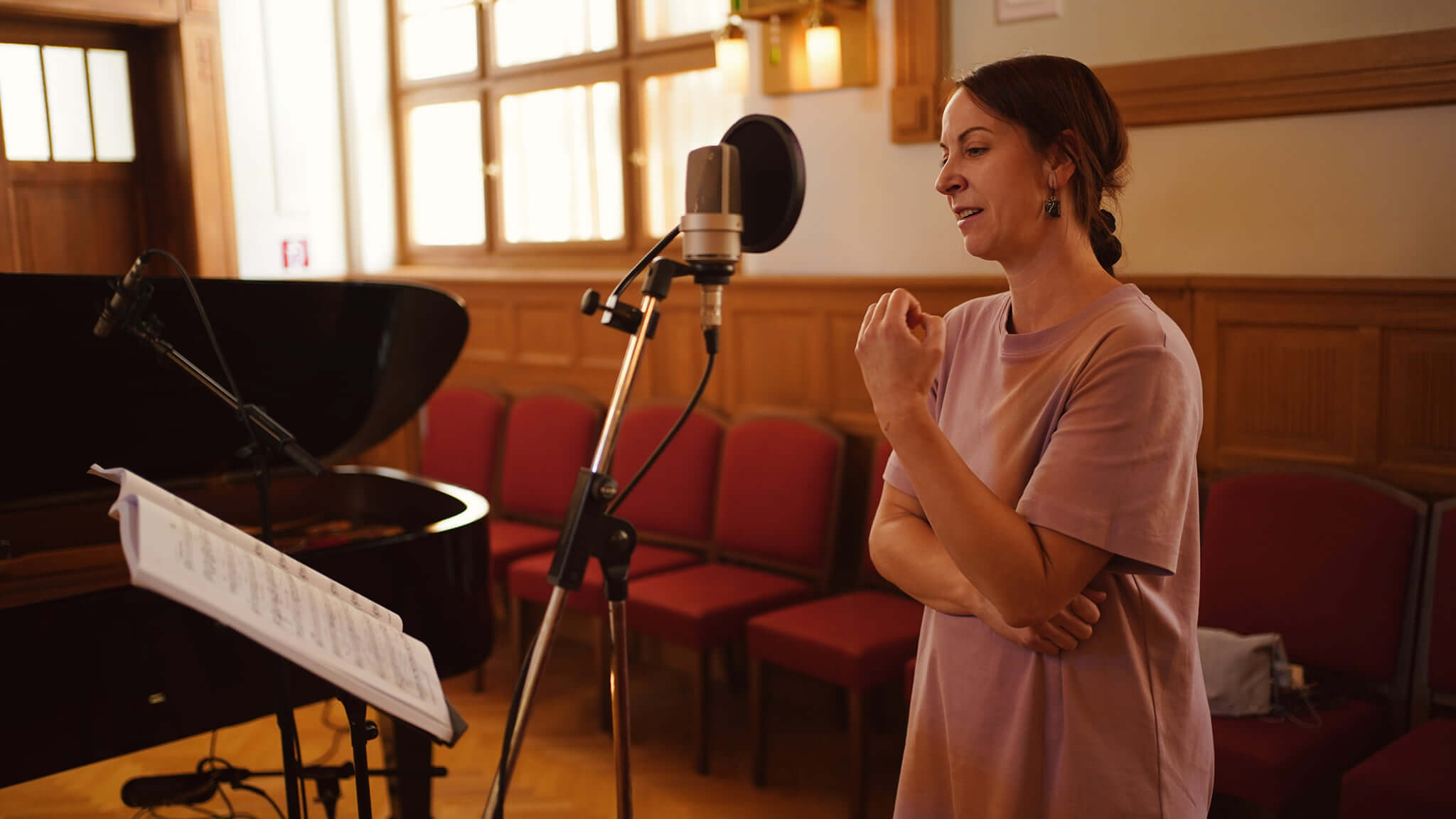 Nový album zachytáva tri vokálne cykly už nežijúcich autorov našich končín – Jána Cikkera, Ladislava Stančeka a Jána Levoslava Bellu. Ústrednou niťou, ktorá piesne navzájom prepája je bolesť rodiča zo straty dieťaťa. Táto hudobná reakcia na azda najtragickejšiu skutočnosť ľudskej existencie, kedy rodič pochováva svoje vlastné dieťa je najzreteľnejšia v ústrednom cykle Ladislava Stančeka Mŕtvy, podľa ktorého je nahrávka aj pomenovaná. Stančekov cyklus predstavuje odkaz na umenie vojnových rokov, pre ktoré bolo charakteristické absurdné umieranie mladých. "Noty znovuobjaveného cyklu Mŕtvy mi roky dozadu priniesol skladateľ Vladimír Godár. Z diela som zostala úplne užasnutá, hoci som si myslela, že tie piesne nikdy nedokážem zaspievať, pretože sú veľmi silné. Umelecky spracovaná téma smrti vlastného dieťaťa je niečo, čo sa ma bytostne dotýka. Rok som okolo tých nôt chodila, až pokým som sa nerozhodla zaspievať tento program na koncerte v Albrechtine," uvádza Eva Šušková.
Sedem piesní cyklu je skomponovaných na texty rovnomennej básnickej zbierky Andreja Žarnova – najvýraznejšieho básnika 1. Československej republiky, ktorý kvôli represáliám vtedajšieho politického režimu upadol takmer do zabudnutia. Žarnov v zbierke opisuje tragickú skúsenosť zo smrti osemročného syna a traumatický zážitok z jeho pitvy, ktorú ako lekár-patológ sám vykonal. "Cyklus je náročný nielen po technickej, ale aj interpretačnej stránke. Má obrovský rozsah – ide už o expresionistický spôsob spievania, podobný ako pri Schönbergovych dielach. Ide o klasickú interpretáciu diela, ktoré si ale vyžaduje viac, než len bezduché spievanie fráz. Keď sme cyklus s Petrom Pažickým predstavili prvýkrát, dostali sme od ľudí spätnú väzbu, že to je presne to, čo im v umeleckom svete chýba – témy, ktorých sa veľmi nedotýkame," dopĺňa Šušková.
Nápad na nahrávku však napriek pozitívnej odozve prichádza až po rokoch. Otázka, s čím dielo dramaturgicky spojiť predstavuje pre umelcov množstvo hodín hľadania a študovania. Jednotiacou líniou sa stáva obdobie vzniku a téma smrti. Uprostred 2. svetovej vojny napíše Ján Cikker piesňový cyklus O mamičke. Piesne pre hlboký hlas a klavír Cikker venuje osobe, ktorá mu je po celý život najbližšia – svojej mame. Troj-časťové dielo vzniká v roku 1940, ktorého tragickosť najviac cítiť práve v druhej piesni Doma, skomponovanej na text básne Andreja Guotha. Posledný komponent nahrávky predstavuje cyklus Matka nad kolískou. Vôbec prvý piesňový cyklus v slovenčine z pera Jána Levoslava Bellu vzniká až v období jeho staroby. 81-ročného skladateľa inšpirujú k tvorbe básne Petra Bellu-Horala. "Tie skladby pôsobia ako bežné uspávanky, no po hlbšom zamyslení sa nad textom človek pochopí, že sú to uspávanky, ktoré spieva matka mŕtvemu dieťaťu. Hudba Jána Levoslava Bellu je veľmi odovzdaná. Po cykle O mamičke a cykle Mŕtvy príde na záver uspávanka, ktorá sa s tým dieťaťom ešte rozlúči a dopraje jeho malej detskej duši pokoj," uzatvára Šušková.
Album Mŕtvy prináša silný odkaz odvážnemu poslucháčovi, ktorý sa nebojí ponoriť sa do klasickej expresívnej hudby a nachádzať v nej odpovede na zložité otázky života a smrti.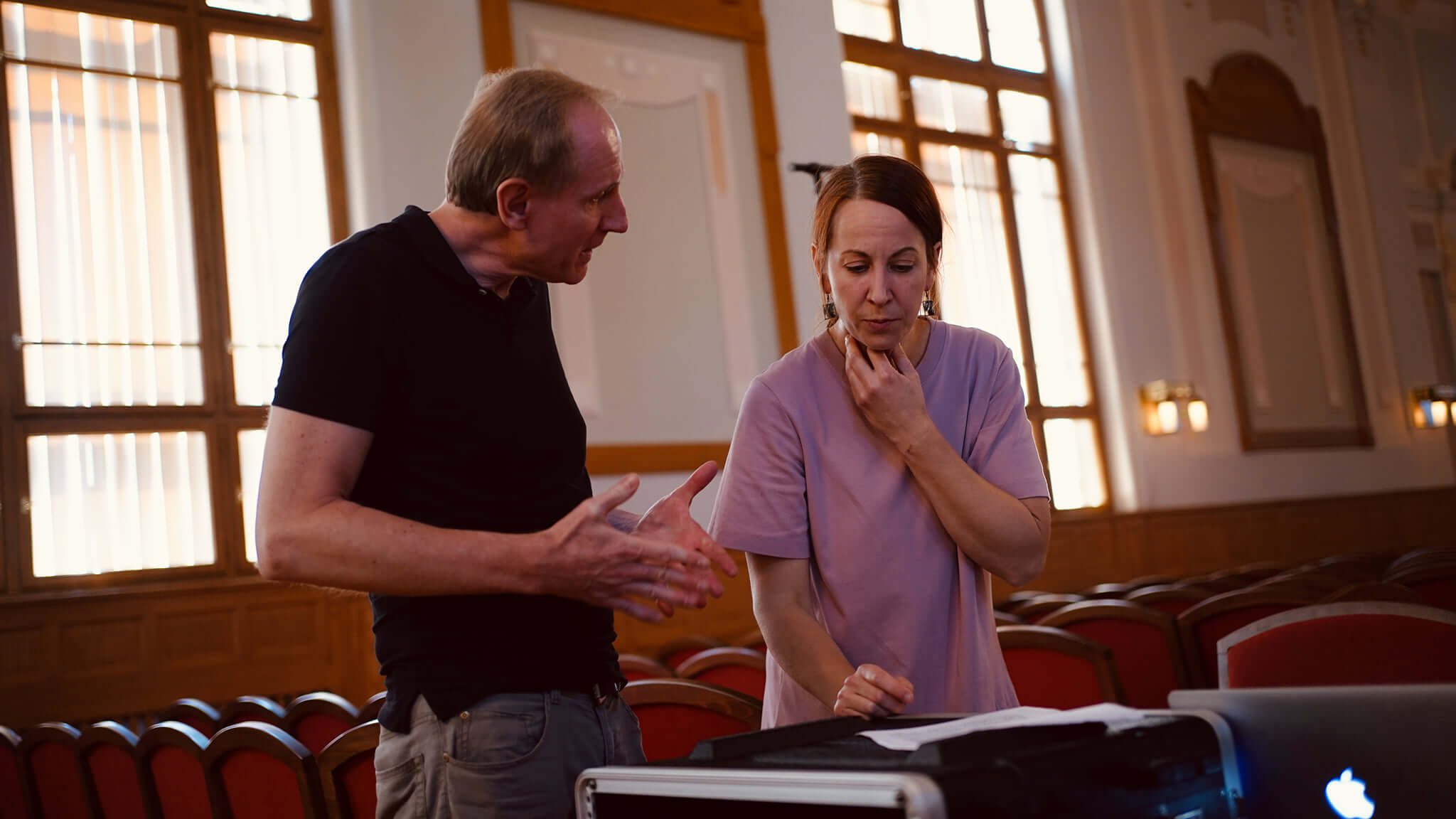 Ďalšie informácie o CD Mŕtvy:
https://www.musicaslovaca.sk/index.php?route=product/product&product_id=2997&search=suskova
FB profil Hudobného fondu
https://www.facebook.com/hudobnyfond.sk?fref=ts
Zdroj: Hudobný fond