Skupina NO NAME má na konte ďalší skvelý úspech! Obľúbení hudobníci získali hviezdu na chodníku slávy v českom meste Veľká Bíteš. Zaradili sa tak medzi velikánov ako Karel Gott, Lucie Bílá, Michal David alebo olympionik Lukáš Krpálek.
V českom meste Veľká Bíteš funguje krásna tradícia a aktívni občania, ktorí majú vlastnú akadémiu. Tá udeľuje na Bítešskom chodníku slávy hviezdy tým, ktorí si to zaslúžia. Najnovšie získali hviezdu na chodníku slávy Igor Timko, Dušan Timko, Ivan Timko, Roman Timko, Zoli Šallai a Pavol Jakab zo skupiny NO NAME.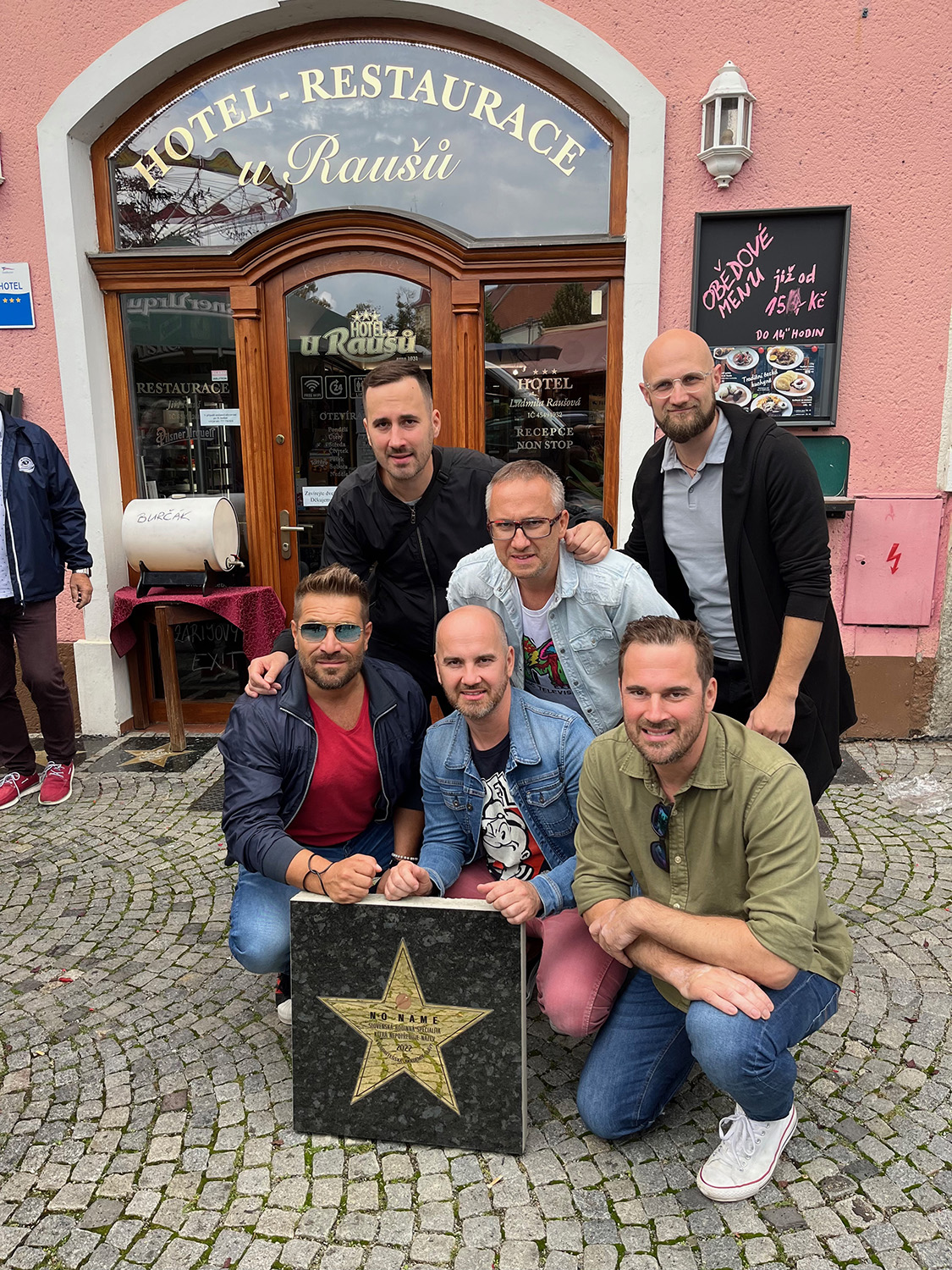 "Zakaždým, keď nás niekde ocenia, je to lichotivé. No pri tejto cene, si človek uvedomí, že aj malé mesto vďaka šikovným ľuďom dokáže pritiahnuť pozornosť ľudí z verejného života. Skrátka neexistujú malé mestá, sú len malí ľudia," konštatuje líder kapely Igor Timko.
Zo slovenských osobností majú svoju hviezdu na chodníku slávy skupina Elán a Meky Žbirka. NO NAME sú tak prvá kapela takzvanej novej generácie kapiel, ktorým takúto poctu Veľko-bítešská akadémia slávy udelila.
"Šéfom Veľko-bítešskej akadémie je miestny dejateľ Jirka Rauš. Práve jeho nápad bol založiť tradíciu udeľovania hviezd na chodníku slávy. Je teda neobmedzeným vládcom tejto udalosti. Buď ho svojou prácou a výsledkami zaujmete, alebo sa na Bítešský chodník slávy nemáte šancu dostať. Jirka Rauš miluje šport a kultúru. Byť na jednom mieste s olympijským víťazom Krpálkom, s Karlom Gottom, Michalom Davidom, ale aj našimi Elánmi a Mekym Žbirkom je prestíž," neskrýva radosť Igor Timko.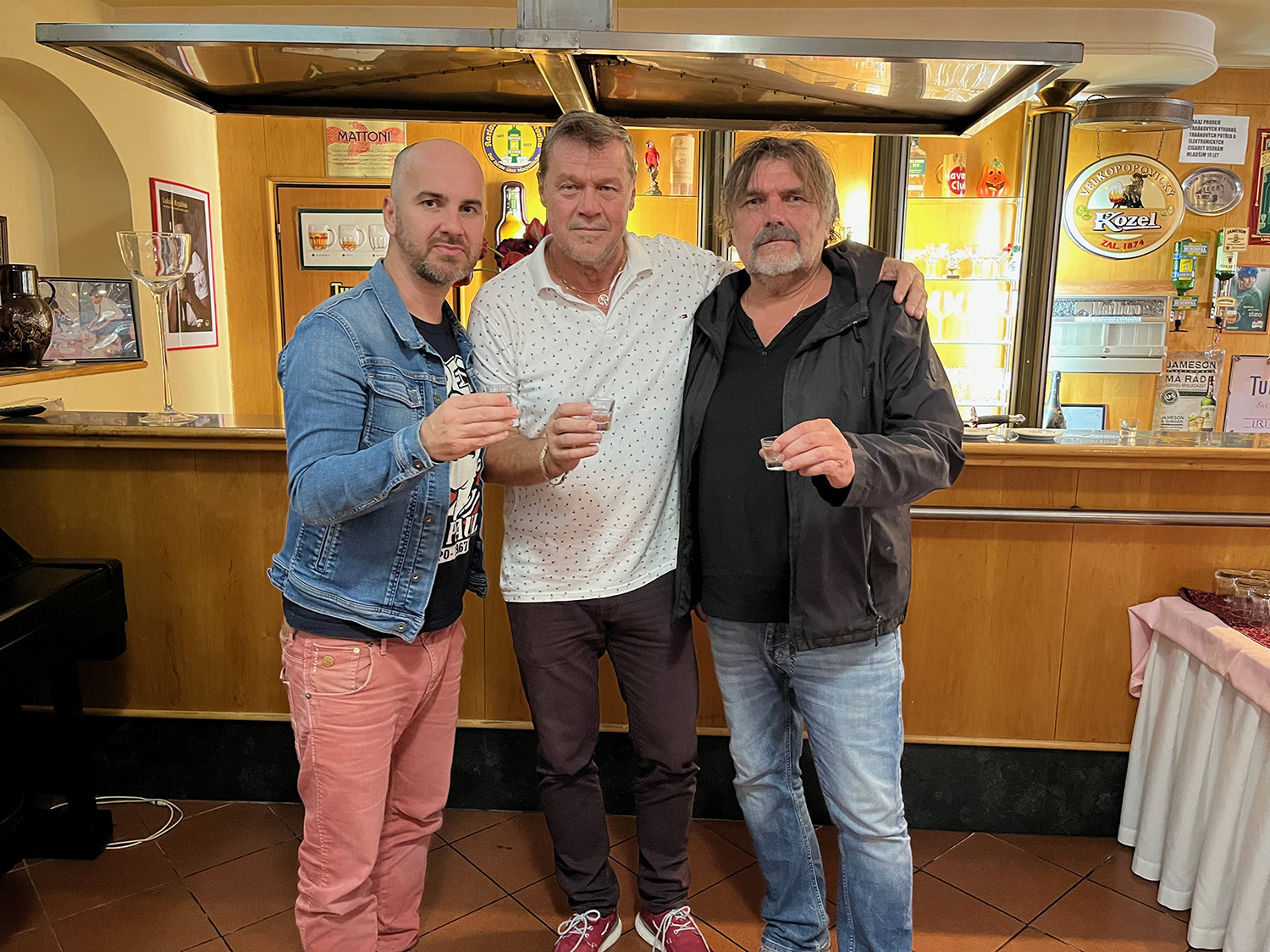 NO NAME sú na scéne 26 rokov a na výročie si dopriali novú verziu skladby Ďakujem, že si 2022 a krásny filmový klip.
"Aktuálne dokončujeme koncertnú sezónu tohto leta. Nezastavili sme sa v podstate od 1. apríla. Končíme 24. septembra v Bratislave na Ružinovských hodoch. Následne nás čakajú dva týždne voľna a zimnú sezónu 2022 štartujeme koncertom v O2 Aréne pre rádio Impuls 15.októbra. Máme veľa rozpracovaných piesní a projektov, takže po oddychu sa pomaly vrhneme na nový materiál a prípravu turné. Určite pôjdeme na promo tour s našou pripravovanou vinylovou výberovkou, ktorej vydanie smerujeme k adventu," prezradil Igor Timko.
Všetky informácie o skupine NO NAME nájdete na www.no-name.sk a https://www.facebook.com/noname.sk/ Nový klip Ďakujem, že si 2022 si môžete pozrieť tu: https://www.youtube.com/watch?v=Fti7orItR8Y
Zdroj: NK Factory
Foto: NO NAME