Medzinárodný festival komornej hudby Konvergencie vyhlásil v roku 2021 pod heslom "posuň svoju hudbu ďalej" prvý ročník súťaže pre mladých slovenských skladateľov a skladateľky do 35 rokov, do ktorej bolo prihlásených 18 komorných kompozícií. Päť diel, ktoré porotu zaujali najviac, budú premiérovo uvedené v rámci 22. ročníka festivalu Konvergencie, ktorý sa uskutoční od 5. – 26. 9. 2021 v Bratislave.
Cieľom skladateľskej súťaže, ktorú z verejných zdrojov podporil Fond na podporu umenia, bolo iniciovať vznik a uvádzanie nových diel mladých slovenských autorov a autoriek a vytvoriť generačné prepojenia medzi skladateľmi a interpretmi. Mladí tvorcovia dostanú možnosť individuálnych konzultácií s členmi poroty skladateľskej súťaže. Vybrané diela zaznejú v rámci jesennej časti programu festivalu Konvergencie 2021. "Ideu súťaže považujem za veľmi dobrú, veľmi ma tiež potešil záujem i úroveň prihlásených diel. Verím, že viaceré z nich, i tie, ktoré neboli aktuálne ocenené, si nájdu cestu na koncertné pódiá," povedal predseda skladateľskej súťaže profesor Jevgenij Iršai (VŠMU) o kompozíciách, ktoré si preštudovala porota v zložení Peter Zagar (skladateľ, Slovenský rozhlas), Adrián Demoč (skladateľ), Nora Skuta (klavír, Österreichisches Ensemble für Neue Musik), Igor Karško (husle, Musikhochschule Luzern), Ronald Šebesta (klarinet, Symfonický orchester Slovenského rozhlasu, Lotz trio) a Jozef Lupták (violončelo). "Tvorba slovenských skladateľov, vrátane premiér, patrí ku konštantám festivalovej dramaturgie, preto som veľmi rád, že sme takouto formou mohli podporiť domácu tvorbu. Som tiež vďačný kolegom, že si našli čas, ktorý strávili nad partitúrami mladých slovenských skladateľov. Verím, že súťaž bude pokračovať aj v nasledujúcich rokoch a vzniknú tak nové generačné i medzigeneračné priateľstvá medzi skladateľmi a interpretmi, ktoré môžu priniesť v budúcnosti nové hudobné zážitky," povedal umelecký riaditeľ Konvergencií Jozef Lupták.
Z prihlásených diel, ktoré boli hodnotené na základe bodovania a po spoločnej online konzultácii, porotu najviac zaujali nasledujúce skladby:
Michal BLAŽEK: The Fallout pre klarinet, husle a violončelo
Michal Blažek je rodák zo Zvolena, kde vyštudoval odbor Výroba hudobných nástrojov, no, ako sám hovorí, viac ho "bavilo vyrábať hudbu samotnú". Bol žiakom P. Martinčeka a P. Grolla na Konzervatóriu v Bratislave. V súčasnosti študuje u K. Ilievskeho, žije vo Viedni. Skladba Fallout vychádza z kontrastu tém klarinetu a huslí s violončelom, protiklady však postupne "konvergujú".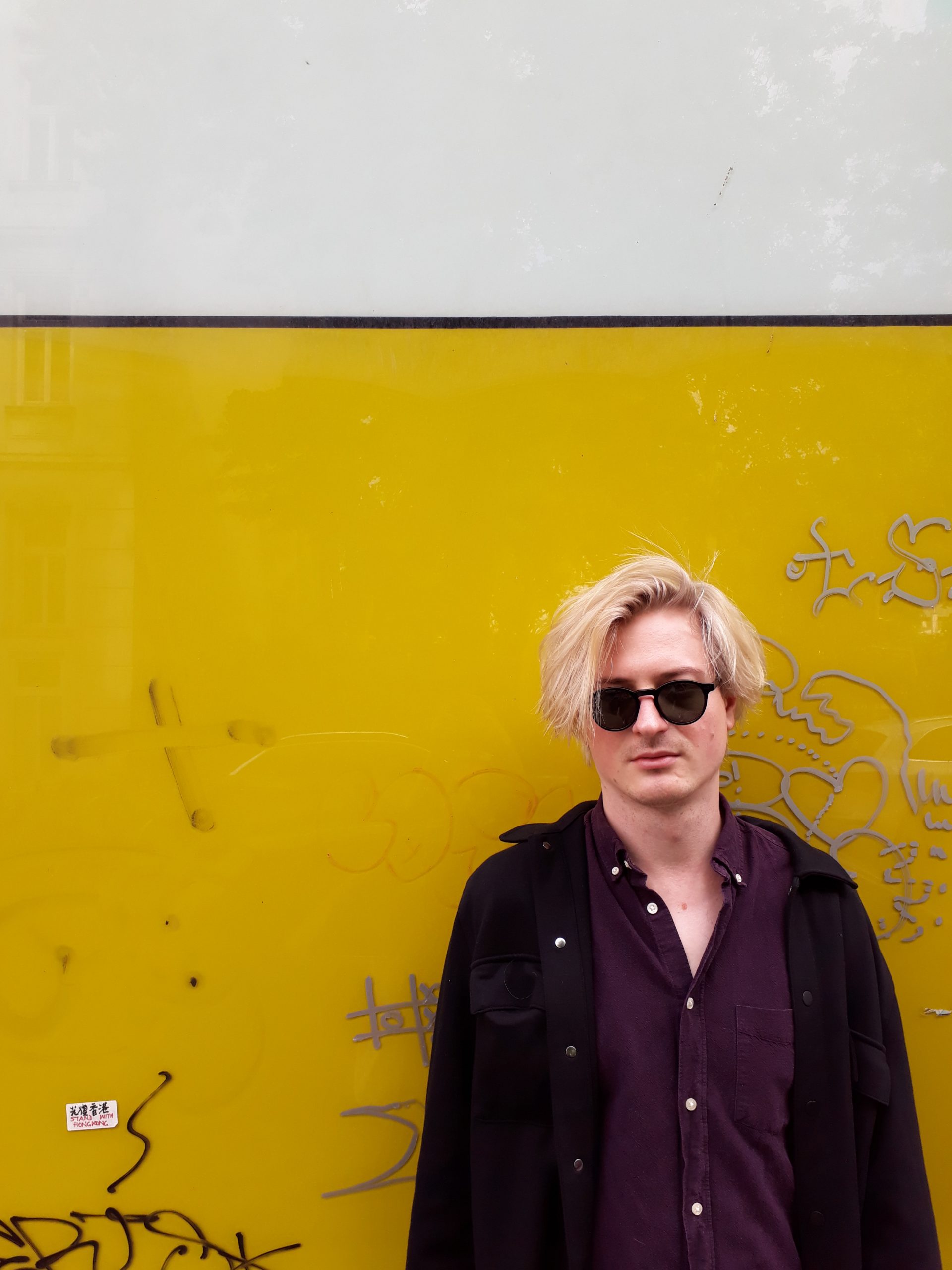 Richard GRIMM: Sláčikové kvarteto č. 1
Richard Grimm je aktuálne študentom prvého ročníka kompozície na pražskej HAMU. Hoci sa hudbe venuje odmalička, klasickou hudbou sa zaoberá relatívne krátko. Okrem komponovania a štúdia sa podieľa na experimentálnych projektoch ako Raptor Koch alebo Boh Vajec. Do súťaže Konvergencií sa prihlásil s cieľom prezentovať svoju tvorbu profesionálom i publiku, získať nové kontakty, informácie a skúsenosti. Prvá časť Sláčikového kvarteta č. 1 je jeho prvým rozsiahlejším dielom, v ktorom sa prejavila autorova záľuba v práci s hudobnými miniatúrami.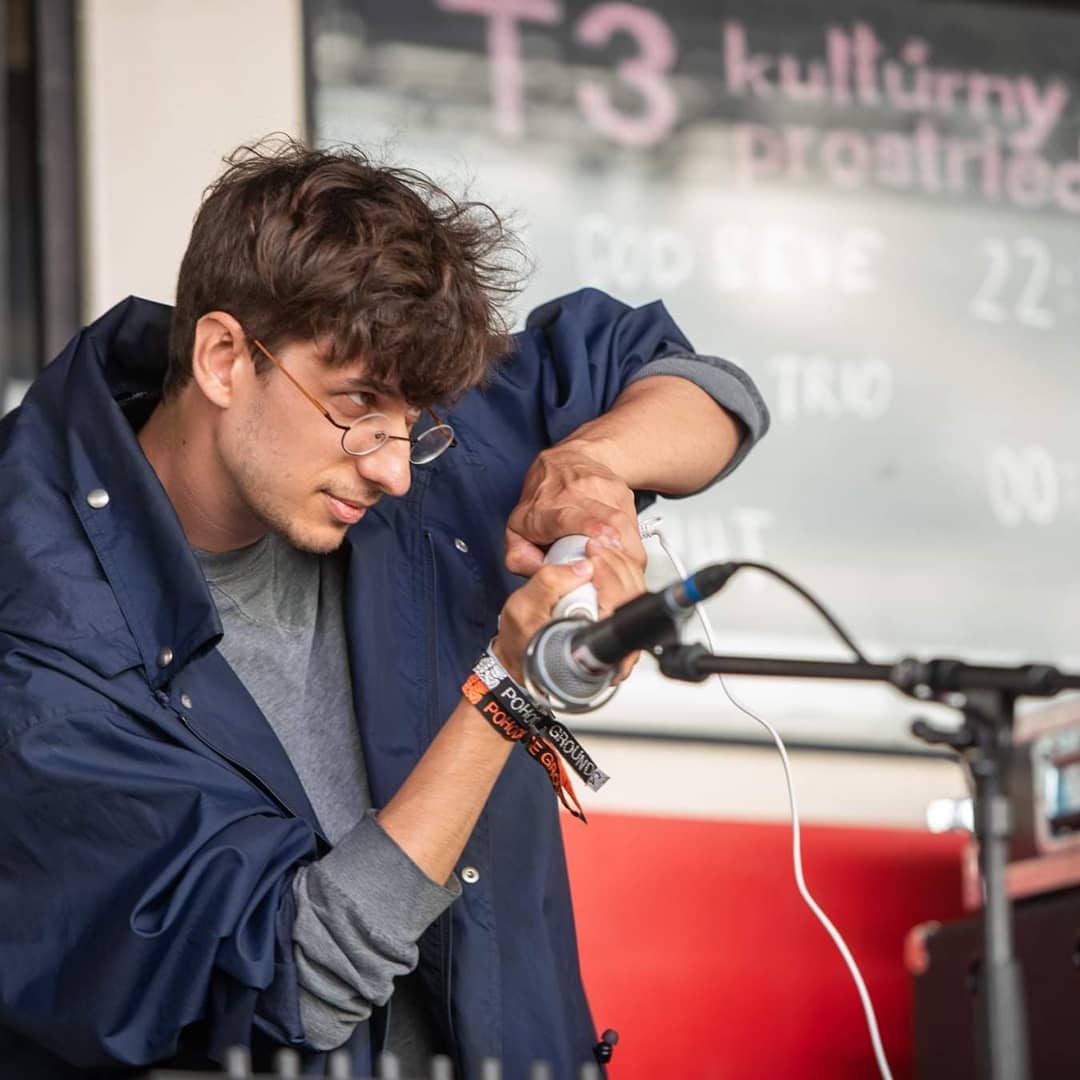 Ľuboš KUBIZNA: Štruktúry pre klarinet, husle, violončelo a klavír
Ľuboš Kubizna študuje kompozíciu u L. Papanetzovej na VŠMU. Zameriava sa na komornú tvorbu a tvorbu pre deti. Vo svojich skladbách sa vedome vyhýba komplikovanosti, za dôležité považuje kompozičnú logiku, farebnosť a melodickosť. Základným stavebným materiálom Štruktúr je rad šiestich tónov (f, g, as, b, c, es). Skladba predstavuje "hru rôznych štruktúr či už melodických, rytmických a harmonických, ktoré sa vrstvia, retrográdne opakujú a tým vytvárajú jemnú a krehkú skladbu, plnú farieb."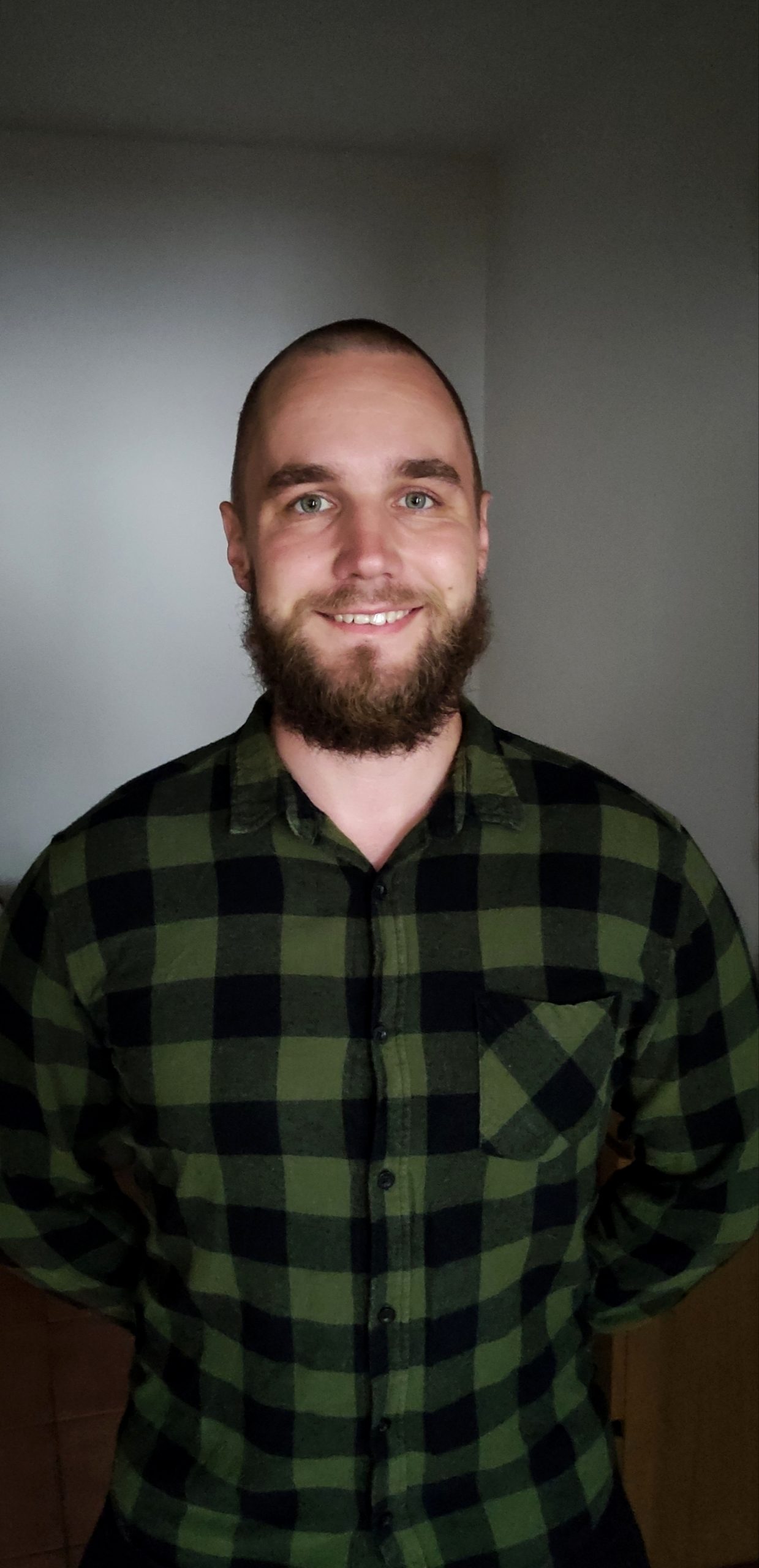 Barbora TOMÁŠKOVÁ: Saojas pre husle, violu, violončelo a kontrabas
Barbora Tomášková je skladateľka, performerka, ktorá žije v Portugalsku a na Slovensku. Vytvorila hudbu k tanečným predstaveniam a filmom. Vo svojej tvorbe, ktorá zaznela doma i v zahraničí, využíva prvky výtvarného umenia a performancie. Kompozícia Saojas predstavuje hru s rytmom, rytmickými interpoláciami a autorkinými vlastnými modmi.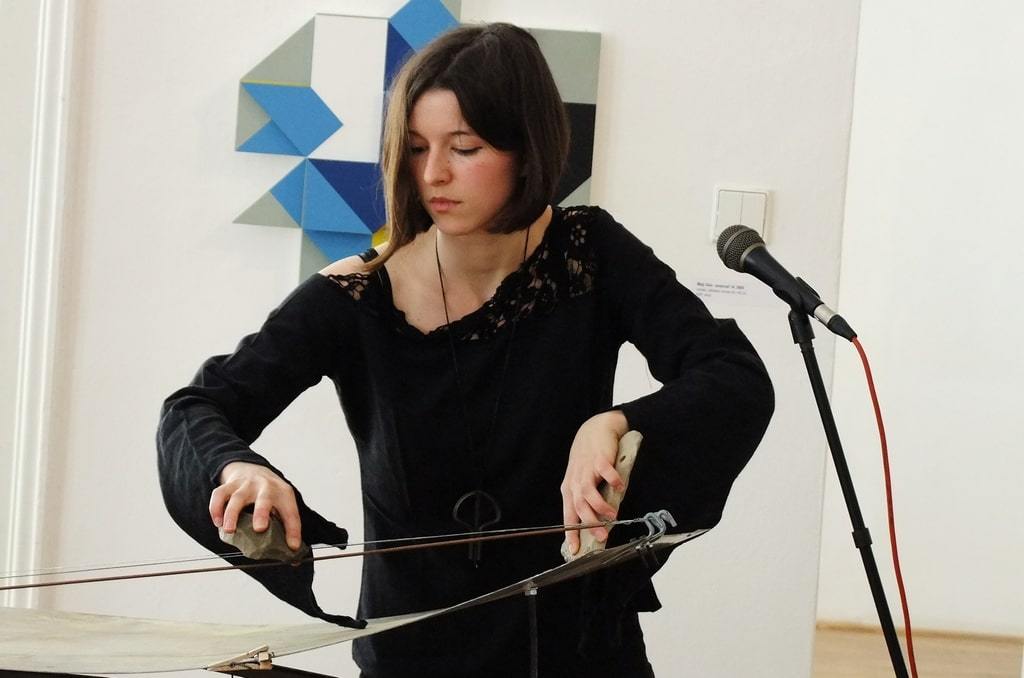 Sebastián BUCH: Akt pre klarinet, violončelo a klavír
Sebastián Buch je študentom Bilingválneho gymnázia D. Tatarku v Poprade, zároveň študuje kompozíciu na Cirkevnom konzervatóriu v Bratislave u L. Borzíka. Navštevuje tiež hodiny klavíra na ZUŠ vo Svite (P. Čapó). "S hudbou som začal pomerne neskoro, pred piatimi rokmi, avšak o to viac ma baví. Každý deň cvičím na klavíri a tiež často komponujem. Inšpiráciu hľadám v literatúre, poézii, prírode, obrazoch a filozofii," napísal nám najmladší ocenený účastník skladateľskej súťaže Konvergencií. Skladba Akt je založená na rytmicky variovanom opakovaní sledu akordov, pri ktorom dochádza k narastaniu počtu hlasov a ich výmenám v rôznych polohách, výsledný tvar spoludefinuje práca s dynamikou.
Organizátor podujatia: Festival Konvergencie / www.konvergencie.sk
Podujatie z verejných zdrojov podporil Fond na podporu umenia.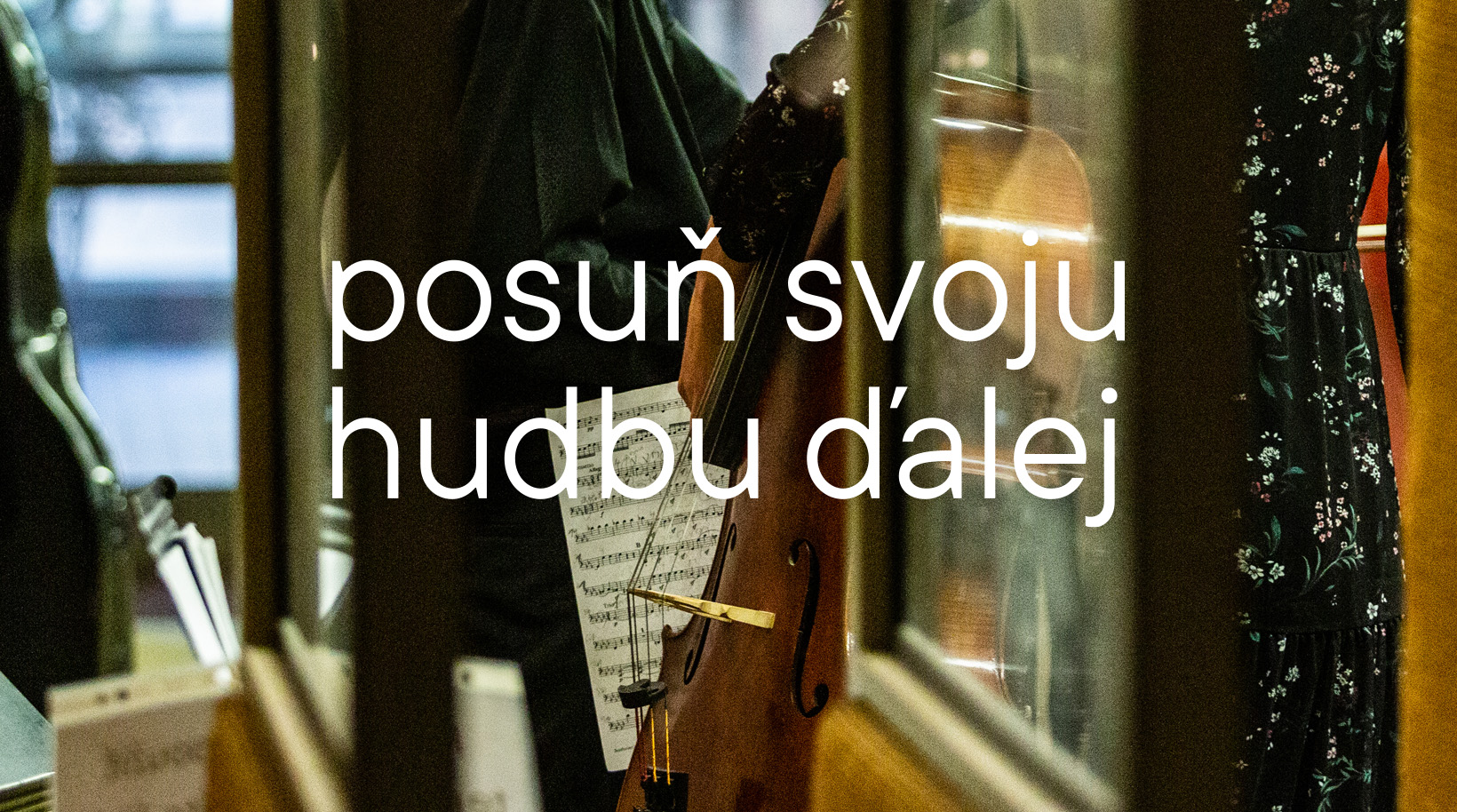 Zdroj: Konvergencie