Obľúbená powermetalová skupina Sabaton sa vracia na Slovensko! V stredu 24. augusta vystúpi v rámci turné k novému albumu "The War To End All Wars" v bratislavskom NTC. Vstupenky si môžete exkluzívne zakúpiť cez listocheck.sk:
https://listocheck.sk/detail/sabaton
"Náš pripravovaný album sa zaoberá konfliktom, ktorý sa skončil pred viac než storočím, a preto sme hlboko zarmútení, keď vidíme, že ľudstvo opakuje chyby minulých generácií. Krviprelievania bolo v histórii viac než dosť. Viac netreba." vyjadrujú sa Sabaton na svojej stránke netušiac, že ich nový, už desiaty album, bude viac aktuálny ako by si vôbec želali. Na albume, ktorý vyjde 4. marca 2022 nájdeme jedenásť piesní spojených s udalosťami so začiatkom 20. storočia, teda prvou svetovou vojnou.
Manažment a organizátor podujatia dlho zvažovali, či je vôbec v momentálnej situácii vhodné koncert ohlásiť. Nakoniec sa rozhodli tak urobiť a veria, že si ho fanúšikovia prídu užiť a v tejto ťažkej dobe ich poteší. Meno špeciálneho hudobného hosťa koncertu v Bratislave ohlási skupina s organizátorom neskôr.
Pätica Švédov na čele s Joakimom Brodénom sa od roku 1999 stáva stále obľúbenejšou nie iba v Európe, ale aj Amerike, Austrálii, či Japonsku. Sabaton sú známi svojou pódiovou šou a ich tankovým bubnom. Motívom ich piesní je najmä vojenská história. V roku 2019 začala jedinečná spolupráca medzi samotnou skupinou Sabaton a multimediálymi historikmi Indym Neidellom a Timeghostom, čím sa spustil Sabaton History Channel. V ňom sa hlbšie venujú významu a príbehom, ktoré stoja za piesňami Sabatonu.
Vstupenky na koncert do Bratislavy sa predávajú cez listocheck, a to po 49,50 eur na státie a 59,40 eur na sedenie.
Vstupenky: listocheck.sk/detail/sabaton
FB event: https://fb.me/e/33Vvqc8uF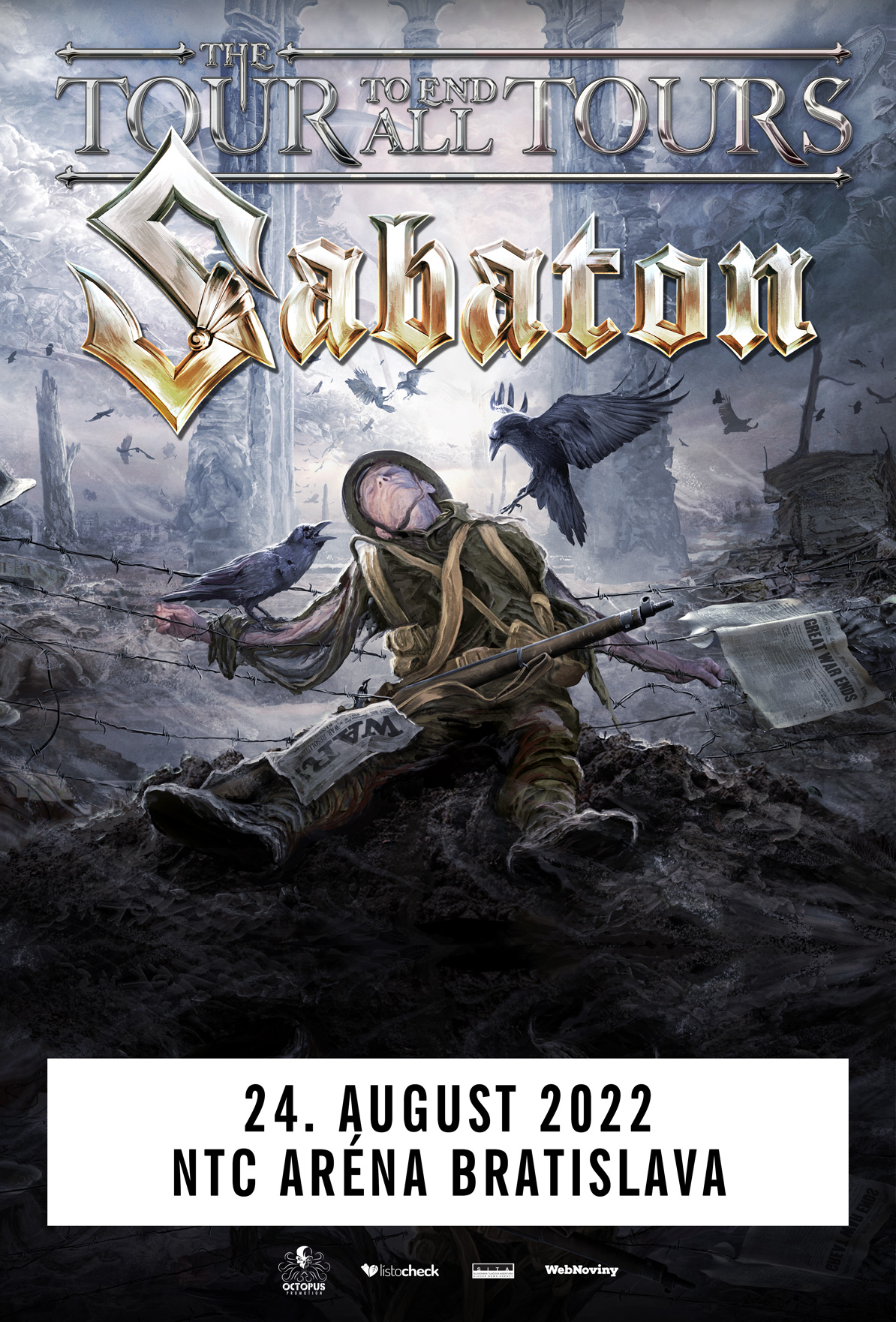 Zdroj: TS