Len nedávno ohlásila svoj návrat jediná, ženská, slovenská rockerka LeRa skladbou "The way of the Champion", kde sa hlavnej úlohy zhostil prvý šampión Oktagon výzvy a MMA zápasník, Gábor Boráros. Tentokrát však skladbou "BURN" ohlásila 2 veľké hudobné udalosti!
Nežná blondýnka LeRa po dlhej dobe hlása návrat k svojím rockerským koreňom! A že to ohlásila tak ako sa patrí, takmer pri natáčaní skladby "Burn" skoro podpálila kostol. Prvou pozitívnou správou pre všetkých rocku-dychtivých je, že LeRa touto skladbou ohlásila názov albumu, ktorý pokrstí už v septembri tohto roku! "Som nesmierne šťastná, že som konečne vo svojom živle a že už 10.9. vyjde môj album "Bird's Eye View", ktorý je naozaj veľmi -veľmi osobný a rockový", oznamuje nadšene LeRa.
Song "Burn", už len názov hovorí o tom, že pôjde o pekelnú skladbu, ktorá je nielen chytľavá, ale na tento žáner má aj zapamätateľný refrén so zaujímavým hudobným aranžmán a silným hlasom speváčky. V energickej skladbe LeRa páli mosty, odpútava sa od očakávaní a všetkým dáva jasne najavo, že limity pre ňu neexistujú. K piesni natočila aj vizuálne silný videoklip, v ktorom dominujú ohne, energická kapela, zaujímavé efekty a výnimočný styling speváčky, ktorý ju zadefinoval ako sexy rockovú kráľovnú.
"Pesničku Burn som si vybrala ako v poradí ďalší singel z môjho pripravovaného albumu, pretože je pre mňa najkomplexnejší. Každý si v nej môže nájsť niečo inšpiratívne, niečo, čo ho nakopne alebo budem aj nesmierne rada, keď si ju ľudia pôjdu aj textovo", hovorí rockerka. Skladba dostala aj svoj prepracovaný vizuál, o ktorý sa postaral Marco Prochádzka, ktorý sa natáčal v kostole Klarisiek v centre Bratislavy. LeRa sa v klipe objaví v štyroch zaujímavých stylingoch, o ktoré sa postaral známy vizážista a hairstylista Tomáš Tomšík, spolu s dizajnérkou Rebeccou Justh, ktorá pre rockerku vytvorila sexy, no zároveň drsné šaty a Igor Slovák, ktorý sa okrem ohňových efektov vo videoklipe postaral tiež o kráľovské šaty a exkluzívnu korunku, ktorú fanúšikovia tohto štýlu a dizajnu poznajú pod značkou Hysteria Machine.
Model Peter Szabó, si zahral drsného a veľmi rázneho muža, od ktorého sa LeRa v klipe chce navždy odpútať, preto aj plamene vyjadrujú vášeň speváčky, ktoré sa snaží uhasiť.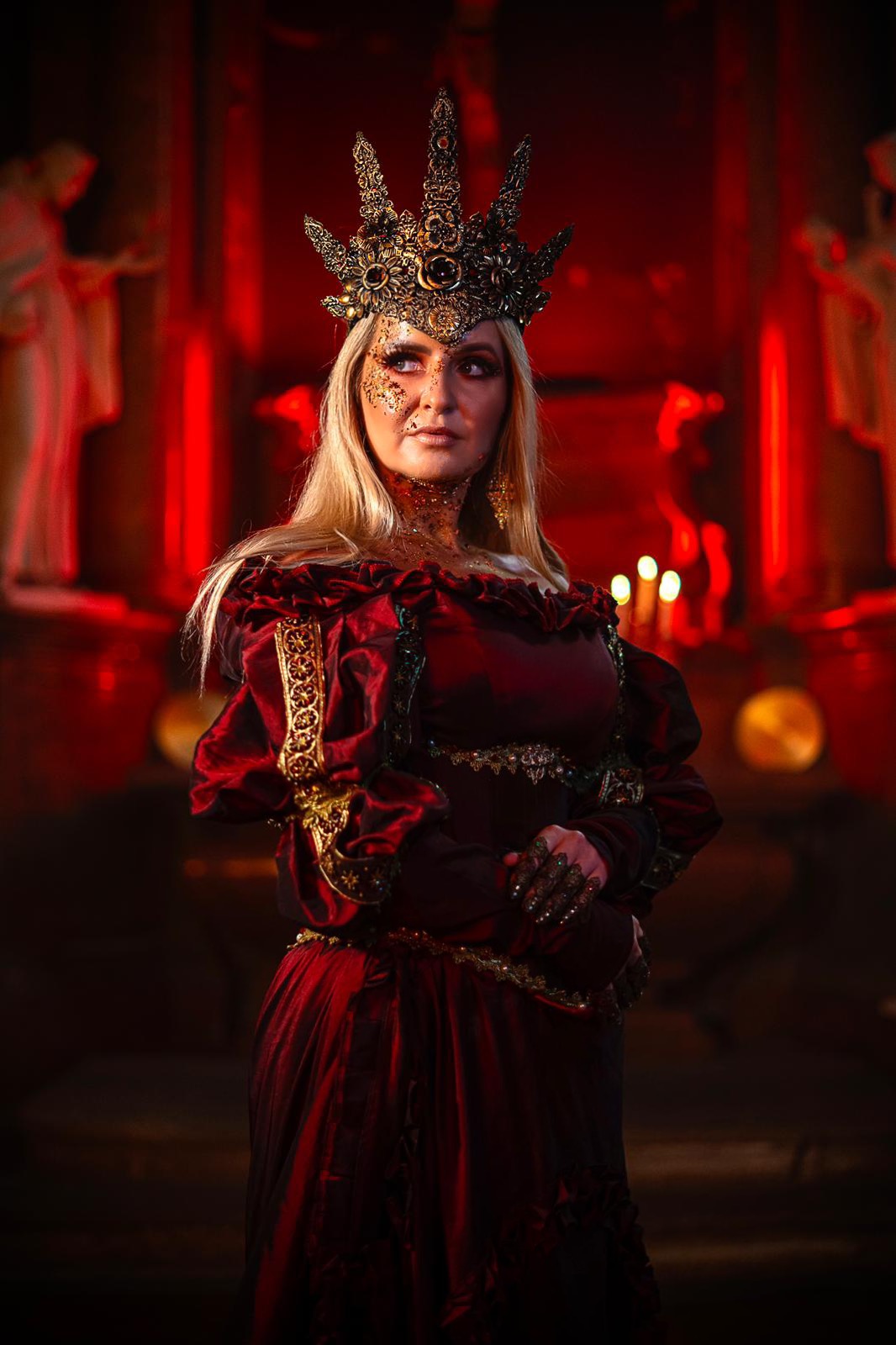 "Veľkou výzvou bolo natáčanie videoklipu, v ktorom som mohla predviesť úžasný styling, vďaka ktorému som sa naozaj cítila ako kráľovná ohňa. Ale nebolo to jednoduché, pretože na natáčaní bolo naozaj horúco. Všade ohne, popol, dym. V jednej scéne mi skoro zhoreli prsty na rukách," smeje sa LeRa. Autorom textu a hudby je Ivan Matúš. O hudobnú produkciu sa postaral LeRin dvorný hudobný producent Matúš Ferko v Content Studiu v Bratislave.
Na bicích hrá Laco Kováč, gitary nahrával Tomo Michalčák a violončelo Slavomír Repaský. Pesnička je druhou v poradí na albume "Bird's Eye View," na ktorom sa nachádza desať skladieb a okrem iného ma LeRa novinku, o ktorú sa podelí pri krste nového albumu, ale naša jedina, ženská rockerka mieri do zahraničného labelu, s ktorou spolupracuje aj Apocalyptica.
INSTAGRAM: https://www.instagram.com/lera_music/
FACEBOOK: https://www.facebook.com/leramusicofficial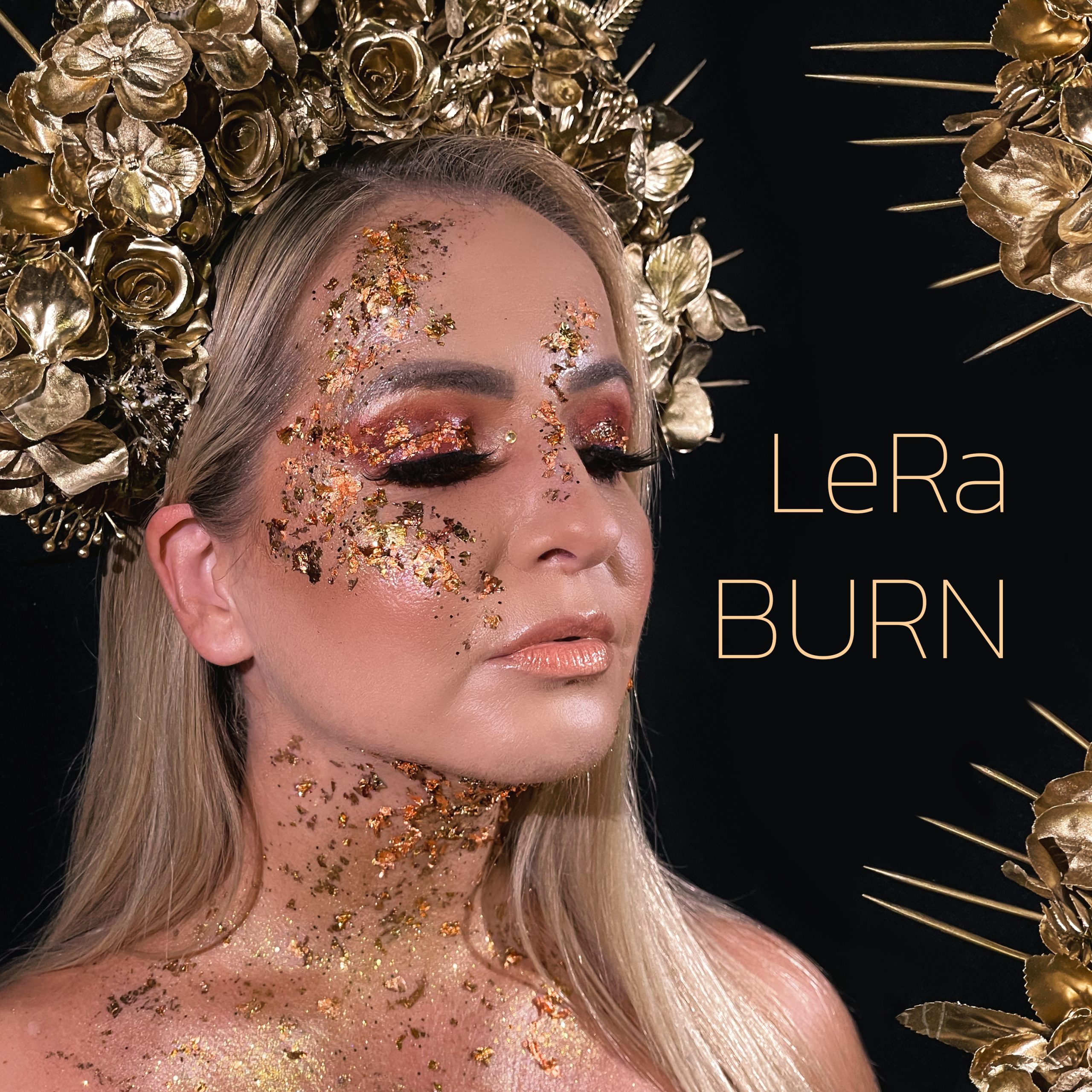 Zdroj: PR/BRAND MANAŽÉR JANA TRELLOVÁ/RUKA HORE