Americká alternativní rocková kapela Helmet vystoupí 3. dubna 2022 v pražském Lucerna Music Baru a zahájí tak evropskou šňůru Move On: The Covers and Hits Tour. Vstupenky za 540 Kč + poplatky pořídíte na webu Lucerna Music Baru a GoOut.cz. Na místě 650 Kč.
"Po dvou a půl letech pandemického vězení jsme nadšení, že se můžeme vrátit k našim milovaným evropským přátelům, fanouškům, městům, zvlněné krajině, lahodnému nefastfoodu a poctivému pivu. Děkujeme vám za trpělivost. Těšíme se, až si s vámi všemi připijeme lahví vlažného Budweiseru," říká k plánovanému turné frontman Page Hamilton.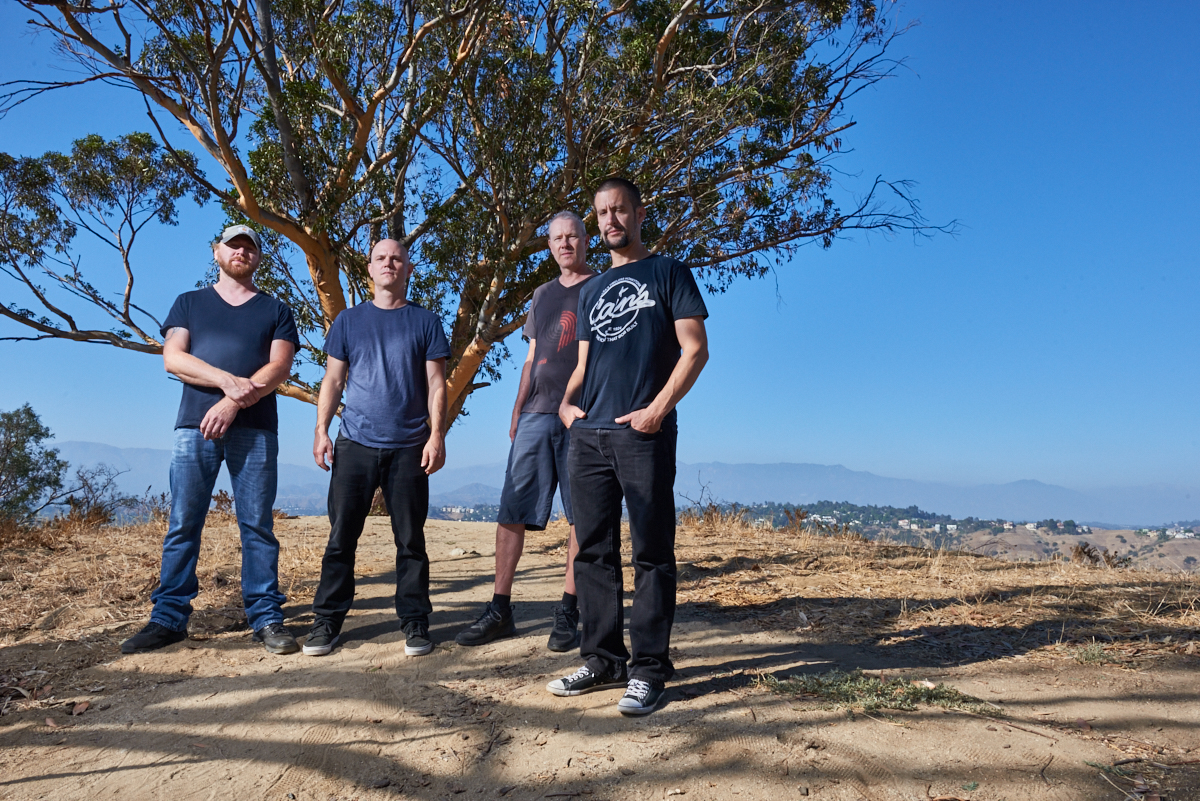 Helmet založil v roce 1989 zpěvák a hlavní kytarista Page Hamilton. Od roku 2010 kapela hraje ve složení Hamilton, bubeník Kyle Stevenson, kytarista Dan Beeman a basák Dave Case. Helmet vydali osm studiových alb a dvě kompilace. Po vydání svého debutového alba Strap It On (1990) na labelu Amphetamine Reptile Helmet podepsali smlouvu s Interscope Records a pro tuto značku vydali tři alba, velmi úspěšné desky Meantime (1992), Betty (1994) a Aftertaste (1997). Helmet se rozpadli v roce 1998, ale v roce 2004 se opět dali dohromady a od té doby vydali další čtyři velké desky – Size Matters (2004), Monochrome (2006), Seeing Eye Dog (2010) a Dead to the World (2016).
V červnu 2021 skupina vydala limitovaný boxset dostupný pouze na jejich webových stránkách nazvaný Move On. Boxset obsahuje čtyři 7" singly s těmito coververzemi a koncertními nahrávkami:
Move on (David Bowie) w/ More Bad News live
Mercy (Wire) w/ Rollo live
ETI (Blue Oyster Cult) w/ Blacktop live
I'm only sleeping (The Beatles) w/ Crisis King lived
Helmet / US
Move On: The Covers and Hits Tour
3. 4. 2022, doors 20:00
Lucerna Music Bar, Praha
www.musicbar.cz
Vstupenky online: https://musicbar.cz/cs/program/helmet-us-2/
Facebook událost: https://www.facebook.com/events/281026787184612/
Ticket link: https://musicbar.cz/cs/program/helmet-us-2/
https://www.helmetmusic.com/)
https://www.instagram.com/helmet_music/
https://www.youtube.com/user/HelmetVEVO/videos
www.musicbar.cz
www.facebook.com/lucernamusicbar
www.instagram.com/lucernamusicbar
www.twitter.com/lucernamusicbar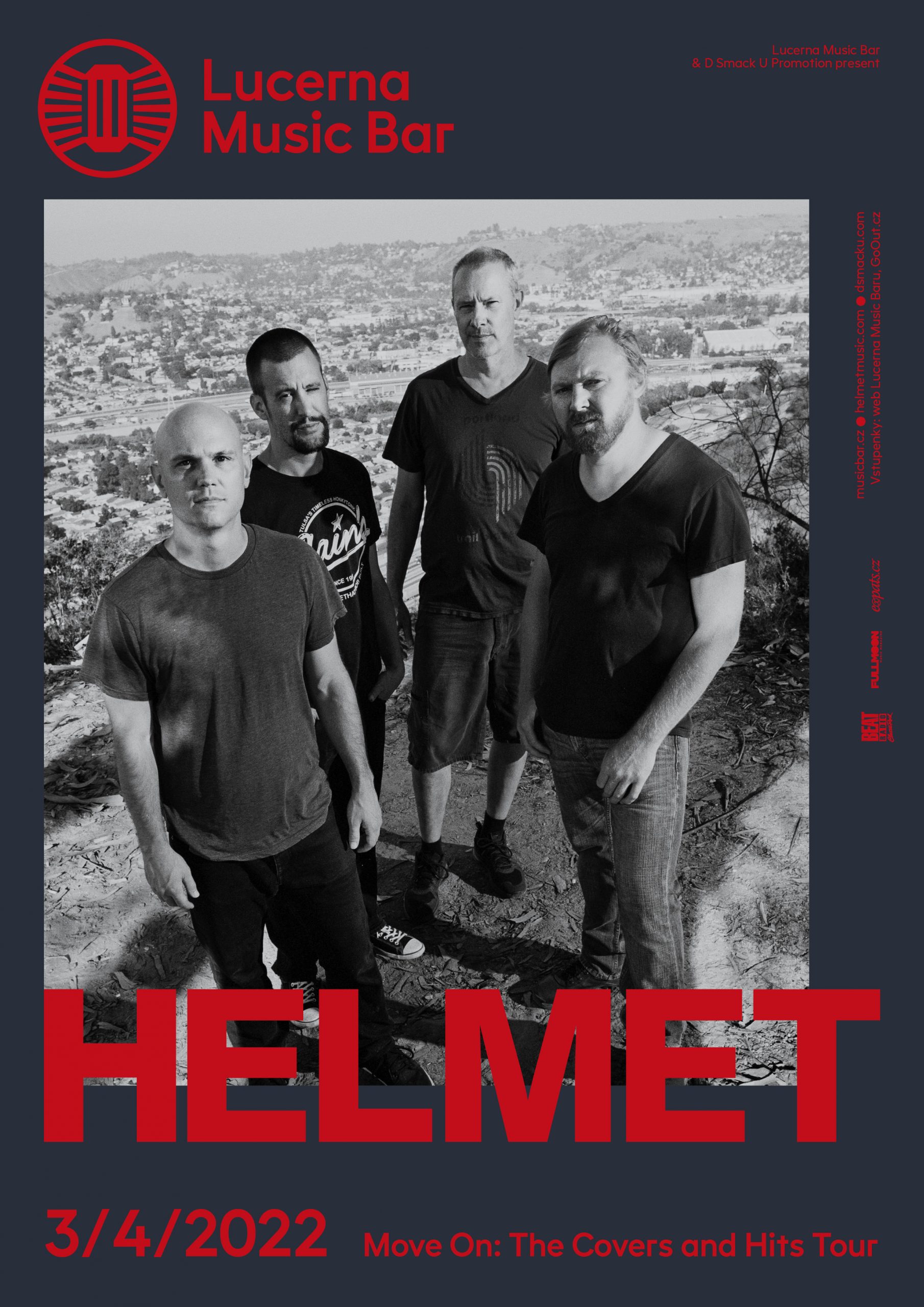 Zdroj: TS