400-METROVÚ BEŽECKÚ VÝZVU VO VYSOKÝCH TATRÁCH SI TENTO ROK PREMIÉROVO VYSKÚŠAJÚ AJ MAŤO HOMOLA, YAKSHA ČI EMMA ZAPLETALOVÁ.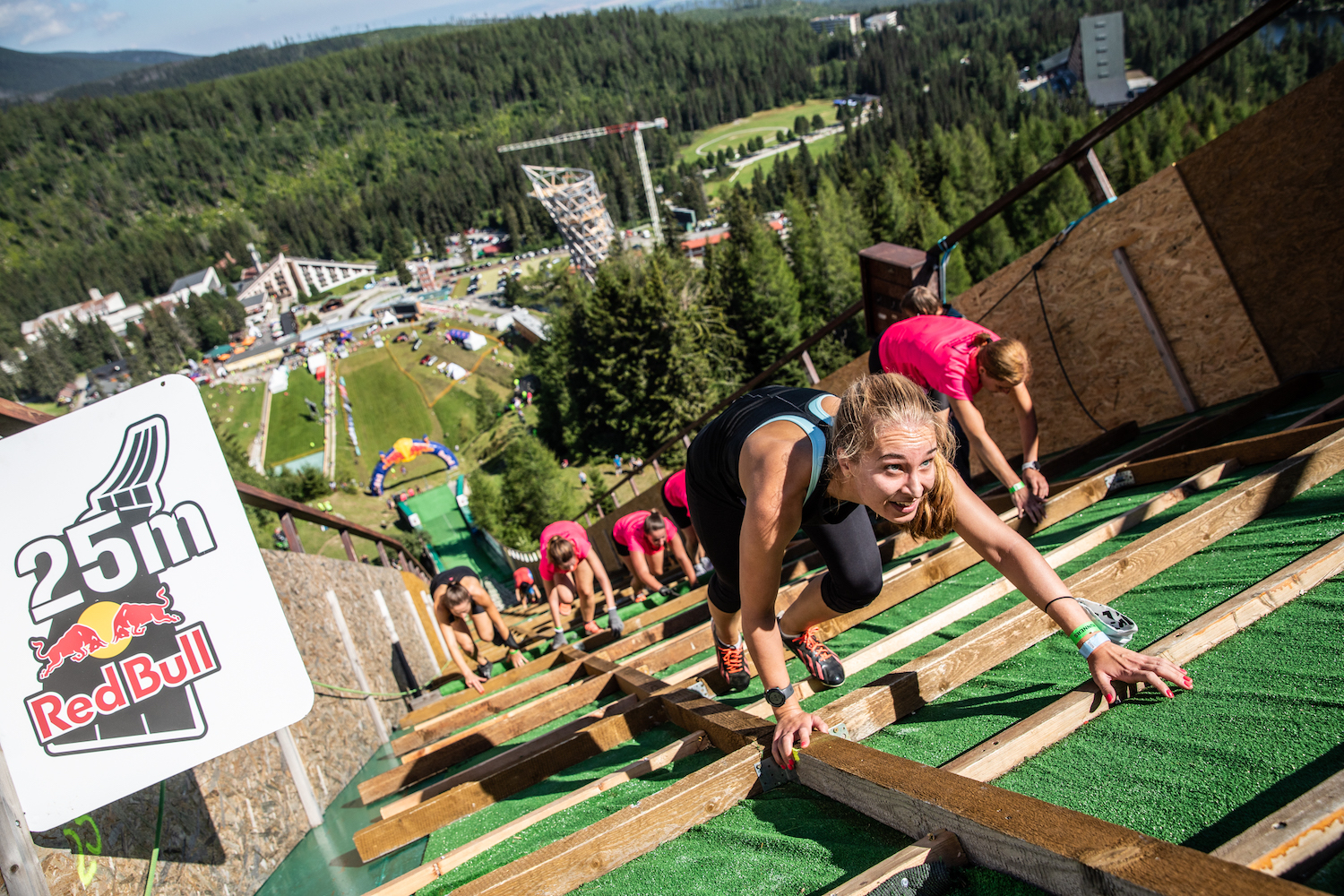 Štvrtý ročník najťažších 400-metrových bežeckých pretekov preverí odhodlanie a odvahu každého účastníka. A to už v sobotu 11. septembra 2021. Legendárny veľký skokanský mostík po roku opäť ukáže, že dostať sa až na jeho vrchol je poriadna makačka!
Na Red Bull 400 Štrbské Pleso sa tento víkend zapotia nielen jednotlivci, ale aj štafetové tímy. Štvorčlennú partiu dal dokopy aj automobilový pretekár Maťo Homola, ktorý sa na štart postaví po prvý raz: "Mám rád výzvy, rád sa porovnávam s ostatnými a práve preto budem na štartovej čiare Red Bull 400. Pôjdem však v štafete, čím podtrhnem dôležitosť tímovej práce a štafeta to bude zmiešaná, aby to bolo zaujímavejšie. Beh je síce súčasťou prípravy na moje motoršportové preteky, ale ak mám byť úprimný, tak strmé kopce veľmi neobľubujem. A práve preto som teraz donútený moju bežeckú rutinu trochu zmeniť a zameriavam sa na kopce. A ako to je u mňa a mojich kolegov známe, chceme ísť vyhrať, aj keď viem, že to bude veľmi ťažké. Pôjdeme do toho na maximum, držte nám všetci palce!"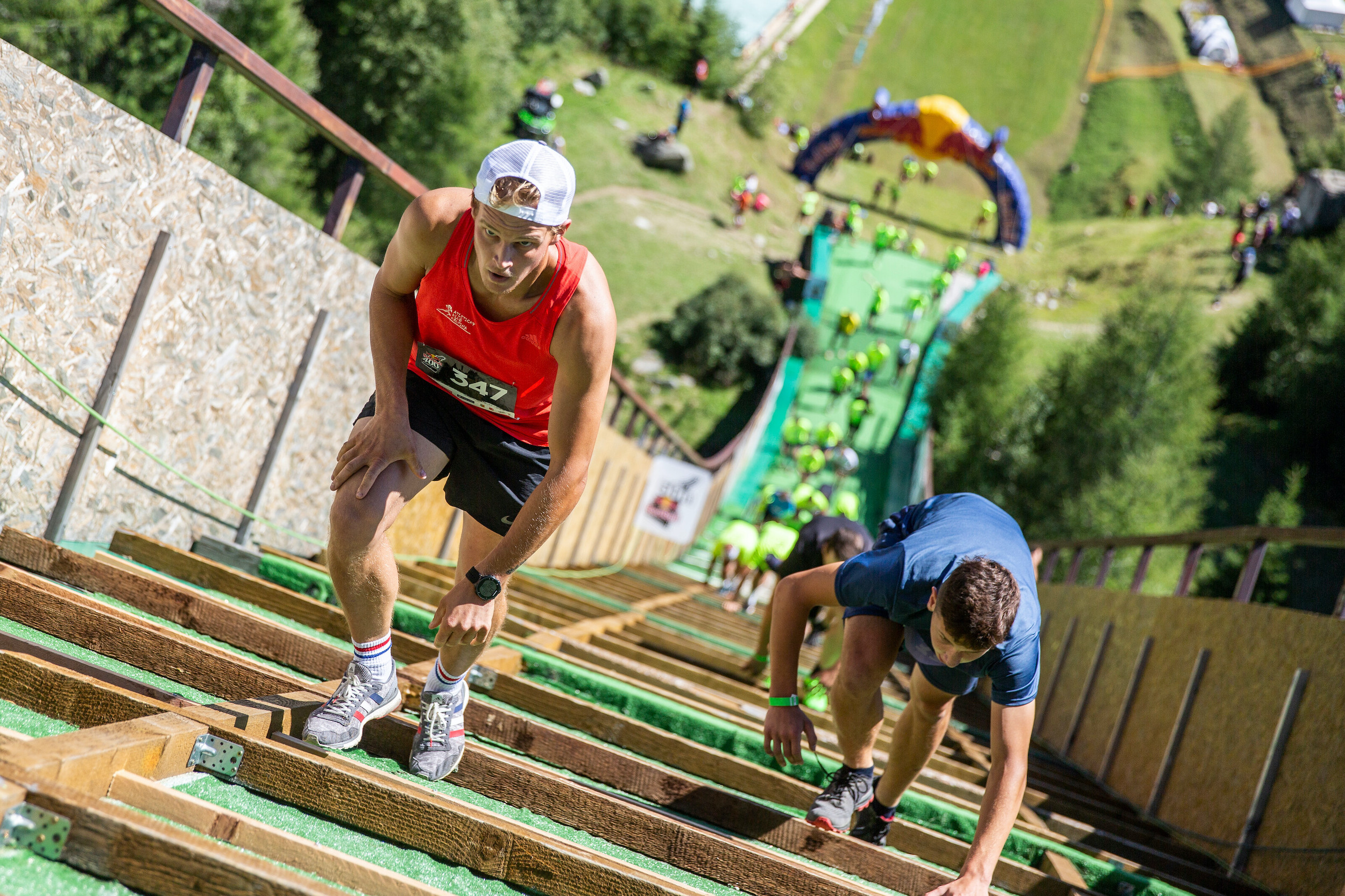 Okrem Maťa Homolu si tento náročný beh premiérovo vyskúšajú aj Yaksha, Jany Landl či Emma Zapletalová, svoje minuloročné umiestnenie si príde vylepšiť aj Selassie so svojím tímom snov. A na štarte nebudú chýbať ani špecialisti na preteky Red Bull 400, horúci favoriti na víťazov. Na tatranskom mostíku sa tento rok v súboji o prvenstvo stretnú Tomáš Čelko (víťaz z roku 2018), Tomáš Maceček (víťaz z roku 2019) a Jakub Šiarnik, ktorému domáca trofej zo Štrbského Plesa zatiaľ v jeho zbierke chýba. Na svoj druhý triumf pod Vysokými Tatrami si už brúsi zuby aj Kristína Néč-Lapinová.
Posledné metre veľkého skokanského mostíka ukážu, kto má túto sezónu najlepšie natrénované. Príďte bežcov na Štrbské Pleso povzbudiť aj vy, určite im to v tom strmom kopci dobre padne.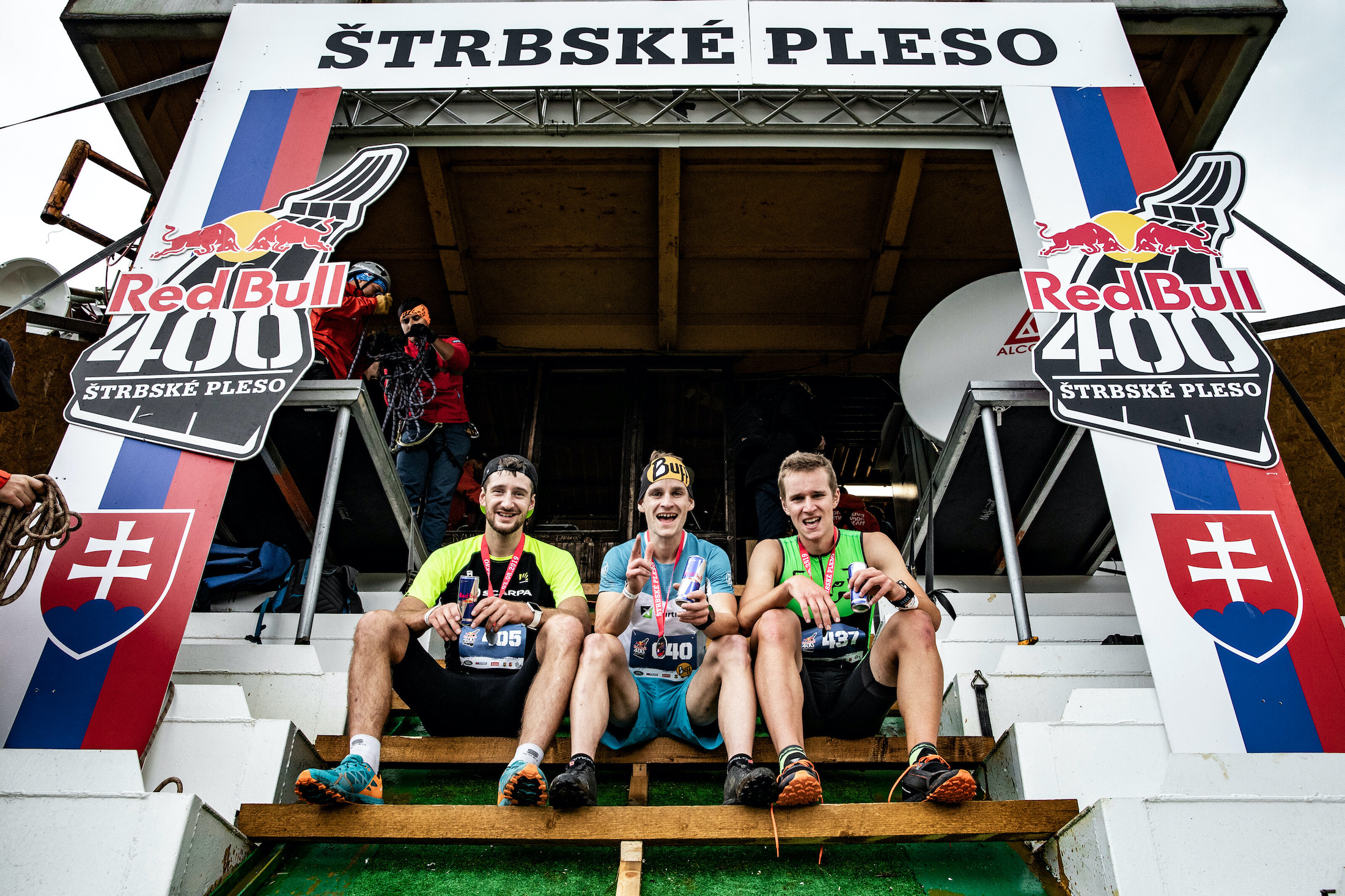 RED BULL 400 NA SLOVENSKU
Red Bull 400 je svetová séria najťažších behov na strmých skokanských mostíkoch. Lokality, v ktorých sa preteky organizujú, podliehajú jedinému pravidlu – "štyristovka" sa môže uskutočniť iba na kopcoch určených k zoskokom na lyžiach, alebo na samotných výškových skokanských mostíkoch. V roku 2018 sa premiérovo podarilo preteky priniesť aj do Vysokých Tatier a tento rok sa akcia vracia na rovnaké miesto už po štvrtýkrát. Na Štrbské Pleso, na veľký mostík (s označením HS 136), ktorý bol pred príchodom pretekov Red Bull 400 naposledy využitý počas lyžiarskej freestyle súťaže v roku 2003. Podujatie organizačne opäť zastreší agentúra BE COOL.
Myšlienka využitia letných opustených skokanských mostíkov napadla v roku 2011 Rakúšanovi Andreasovi Bergerovi. Výzva bola jasná, behom čo najrýchlejšie prekonať klasickú atletickú 400-metrovú vzdialenosť na netradičnej trati skokanského mostíka. Od konca dopadu až po rozjazdovú lávku, s maximálnym uhlom sklonu 37 stupňov (75% prevýšenie). Red Bull 400 sa tak stal najkratším a najextrémnejším globálnym 400-metrovým behom.
Viac informácií o tejto akcii nájdete na redbull.sk/400.
Zdroj: Red Bull