Piatok 15. marca bude nielen dňom, kedy sa dozvieme víťazov Rádiohláv za rok 2018, ale aj večerom viacerých exkluzívnych hudobných vystúpení. Špeciálnu premiéru avizujú Ľudové Mladistvá, so svojím novým projektom Ultrazvuk vystúpi raper Vec, odhalenie tajnej spolupráce sľubuje Autumnist. O víťazoch štyroch kategórií rozhodujú poslucháči, tí môžu za víťazov kategórií Album roka, Skladba roka, Debut a Objav roka hlasovať do 3. marca na www.radiohlavy.sk.

Najviac nominácií majú Ľudové Mladistvá, Para, Autumnist, v dvoch kategóriách je nominovaný aj Vec. Známy raper si na Rádiohlavách aj zahrá a to s novým projektom Ultrazvuk, ktorý sa na scéne objavil len minulý rok a dostal sa aj do nominácií v kategórii Objav roka. Ďalšiu exkluzívnu premiéru sľubujú na Rádiohlavách aj Ľudové Mladistvá, ktorým sa podarilo zaujať nielen v poslucháčskych, ale aj žánrových kategóriách World Music / Folk a Jazzová hudba.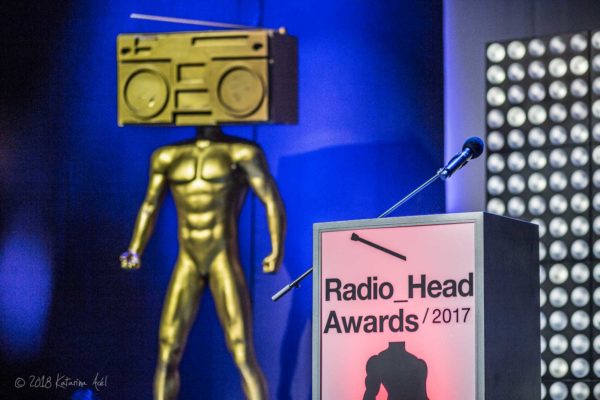 Tajnú spoluprácu na Radio_Head Awards 2018 avizuje aj Vlado Ďurajka s projektom Autumnist, ktorý v roku 2009 na Rádiohlavách získal Cenu kritikov. V Axa Aréne NTC zaznie naživo aj nominovaný singel Words producenta FVLCRVM, ktorý odznie v úprave špeciálne len pre Rádiohlavy. Niečo extra si na 11. ročník pripravili aj Luvver nominovaní na Objav roka. Vystúpi aj projekt The Youniverse, ktorý minulý rok debutoval albumom CMYK.
Poslucháči Rádia_FM rozhodujú o víťazoch v kategóriách Album roka, Skladba roka, Debut a Objav roka. Zahlasovať za svojho favorita môžu na webe www.radiohlavy.sk už len do nedele 3. marca. Víťazov v žánrových kategóriách World Music / Folk, Hard and Heavy, Hip Hop / Rap / RnB, Elektronická hudba, Klasická hudba, Jazzová a Experimentálna hudba vyberá odborná porota.
Súčasťou Rádiohláv bude aj udeľovanie Ocenenia za prínos do hudby. Meno aktuálneho držiteľa bude známe už 11. marca. Ocenenie v minulosti získali aj Marián Varga, Juraj Kušnierik, Bety K.Majerníková či tvorcovia kompilácie Ostrov hudby.
Odovzdávanie cien Radiohlavy 2018 sa bude konať v piatok 15. marca v bratislavskej Axa Aréne NTC. Vstupenky, hlasovanie (do 3. marca) a ďalšie informácie sú dostupné na webe www.radiohlavy.sk
Zdroj: TS
Foto: Katarína Ácel