Súčasťou Letného kina na amfiteátri v Banskej Bystrici je aj tento rok trojdňová Prehliadka panoramatických filmov [ppf]. Víkend od 18. do 20. júna 2021 bude patriť filmom Tenet režiséra Christophera Nolana, Osem hrozných Quentina Tarantina a záznamu koncertu kapely Rolling Stones – Let's Spend The Night Together. Tri jedinečné filmové večery pod hviezdami si diváci môžu užiť v Amfiteátri Paľa Bielika v raritnom 70 mm formáte.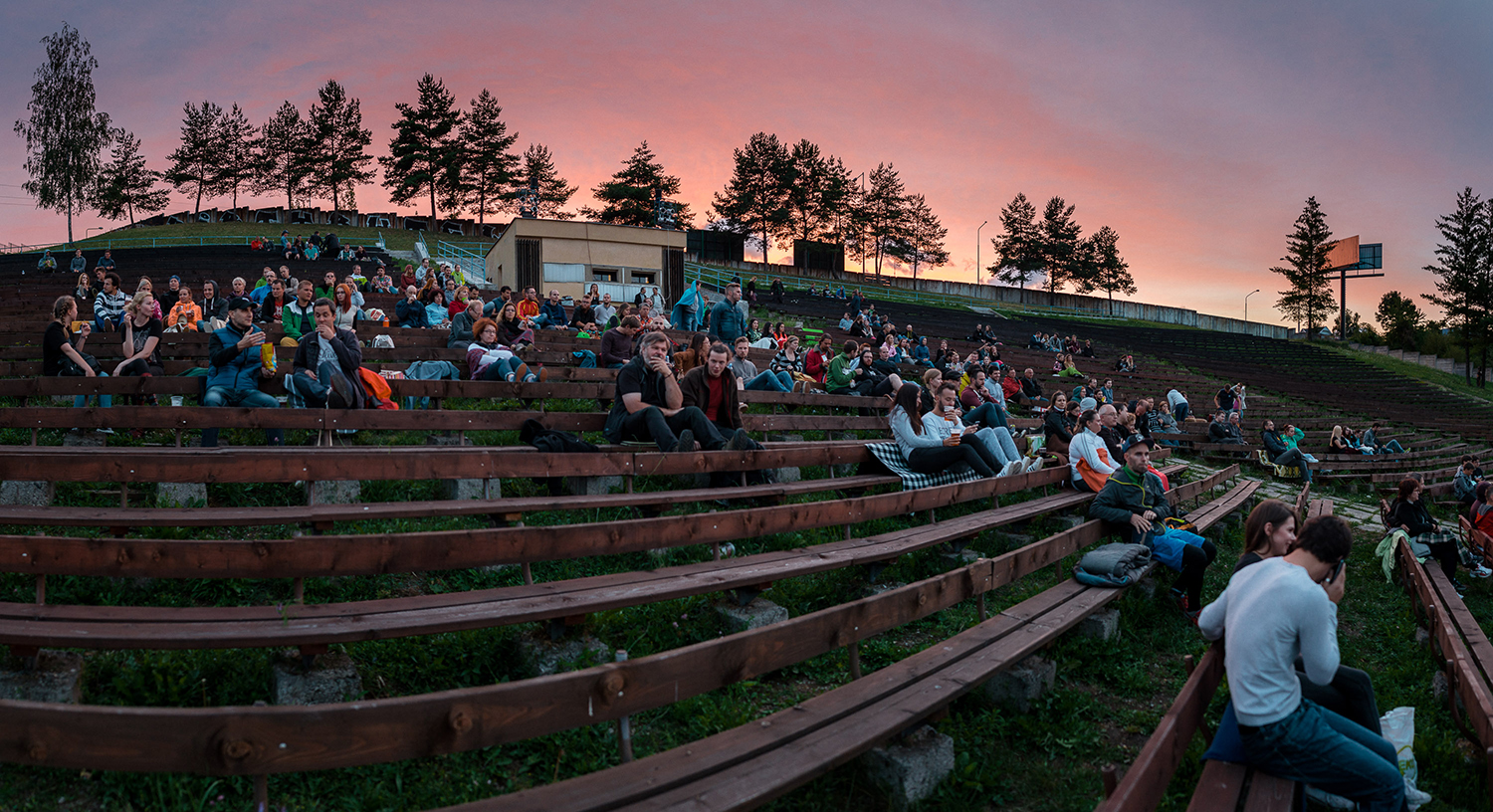 Šiesty ročník Prehliadky panoramatických filmov prebehne v rámci Dní mesta Banská Bystrica a aj tento rok to bude veľký zážitok: "Amfiteáter Paľa Bielika s dokonalou mestskou a horskou panorámou tento rok oslavuje 70 rokov od vzniku. Má jednu z najväčších premietacích plôch v bývalom Československu s rozmermi 32 x 15 metrov. Len málokto vie, že po rekonštrukcii pôvodnej premietacej techniky nadšencami je to jediné kino v Európe, kde je dnes možné zhliadnuť kráľovský panoramatický 70 mm formát pod holým nebom. Práve na tejto jedinečnosti sme už v roku 2016 rozbehli Prehliadku panoramatických filmov [ppf]," približuje podujatie Juraj Havlík z OZ za! amfiteáter.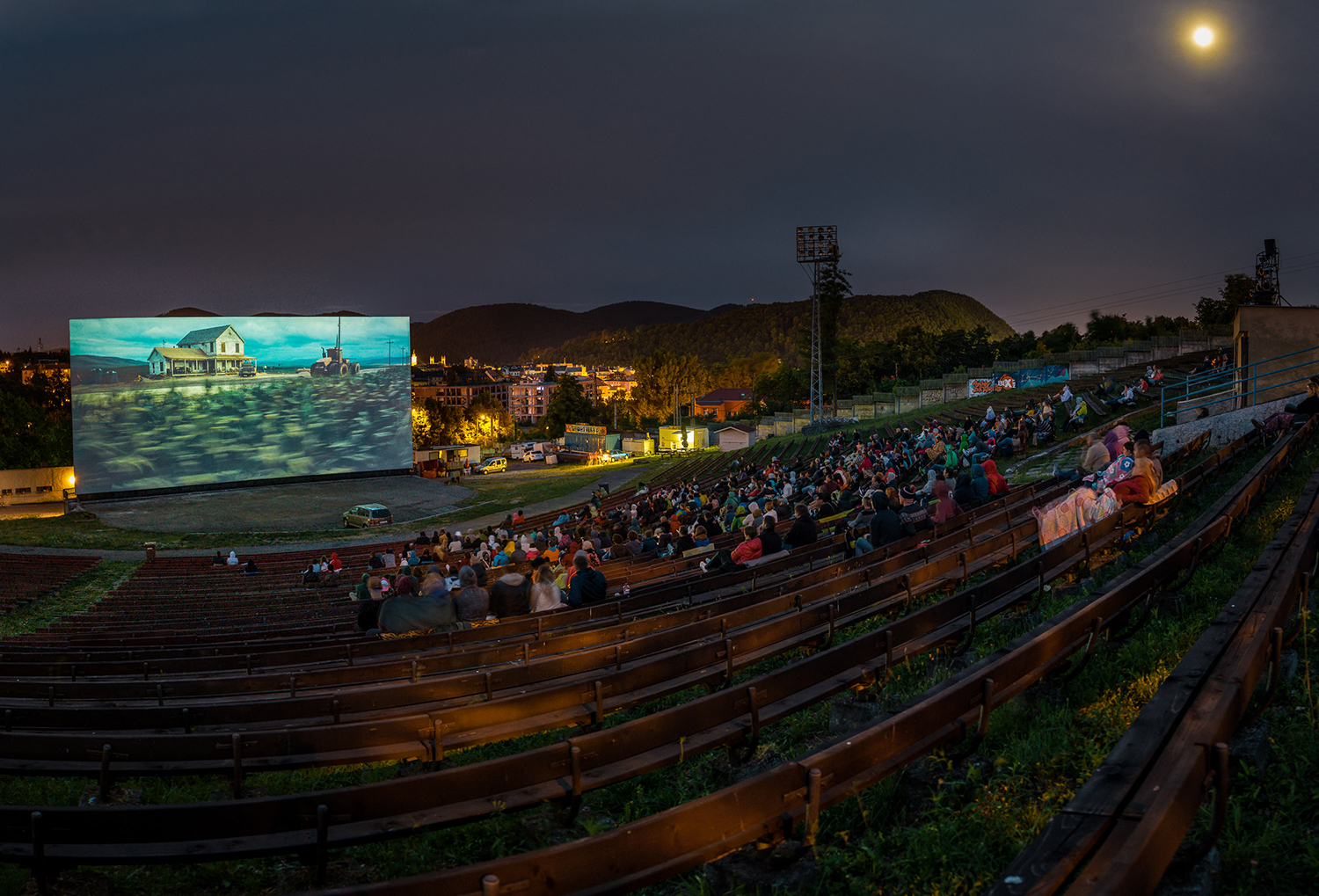 Fanúšikovia letného kina sa môžu tešiť na skutočné filmové rarity. Na svete neexistuje veľa filmov, ktoré boli natočené alebo premietané zo 70 mm filmu. Komplikovaná je aj dostupnosť licencií na ich premietanie, takže dostať do Banskej Bystrice každý rok aspoň tri filmy je skutočná výzva: "Naše [ppf] sa koná raz ročne, formát je obrovský, kvalita obrazu výborná, navyše z filmového pásu ako kedysi. Niekedy k nám tieto filmy putujú aj cez pol zemegule – rozhodne dôvod, prečo si ich trojdňové premietanie medzi 18. a 20. júnom 2021 netreba nechať ujsť," dodáva Juraj Havlík.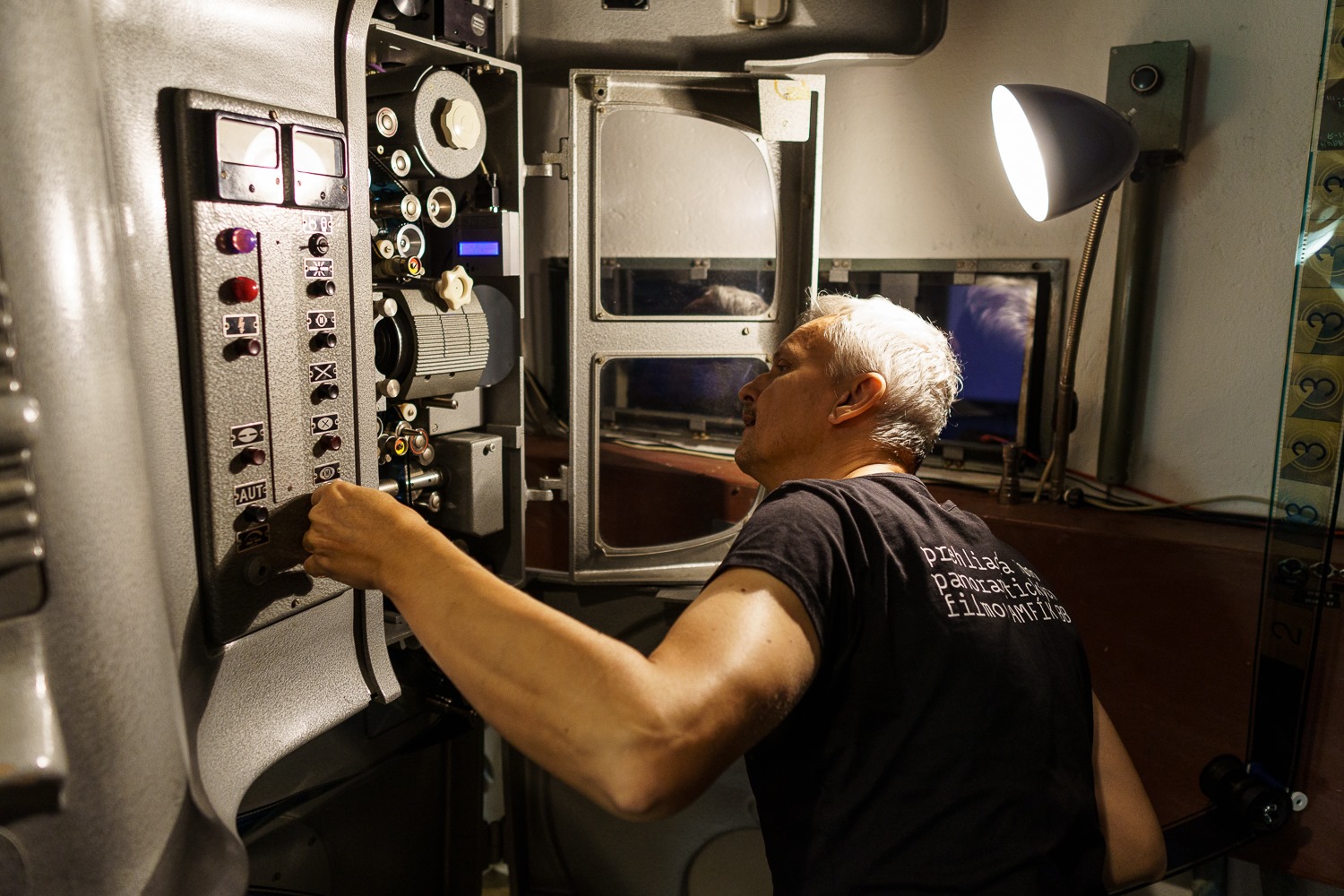 Osem hrozných, Tenet a Rolling Stones
Prehliadka panoramatických filmov je unikát sám o sebe. Výber filmov, ich cesta na Slovensko, špeciálna optika a aj samotný spôsob premietania by mohli byť námetom na film. Ivan Školuda, jeden z premietačov, ktorý sa spolu s Michalom Jasom postaral o záchranu premietacej techniky v Banskej Bystrici, predstavuje trojicu tohtoročných špeciálov: "Osem hrozných je natočený na formát Ultra Panavision 70. Týmto spôsobom bolo pred tým natočených iba desať filmov, najznámejším je Ben Hur. Let's Spend the Night Together je zase jeden z mála koncertov, ktoré si môžeme vychutnať na obrovskom 70 mm plátne so 6-kanálovým zvukom. Najnovší 70 mm film Tenet Christophera Nolana sme chceli premietať už minulý rok, ale neustále posúvanie premiéry spôsobilo, že sezónu 2020 sme ukončili jeho digitálnou verziou. Až teraz budú môcť návštevníci vidieť verziu na filmovom páse, tak ako to režisér natočil."
Lístky na jednotlivé premietania sú k dispozícii v online predpredaji za 5 eur, na mieste ich kúpite za 6 eur. Stačí nájsť svoje srdcovky v programe, zbaliť deku pod pazuchu a naplno si užiť filmové leto pod holým nebom v Banskej Bystrici. Aktuálny program a predpredaj nájdete na www.letnekino.bbamfiteater.sk.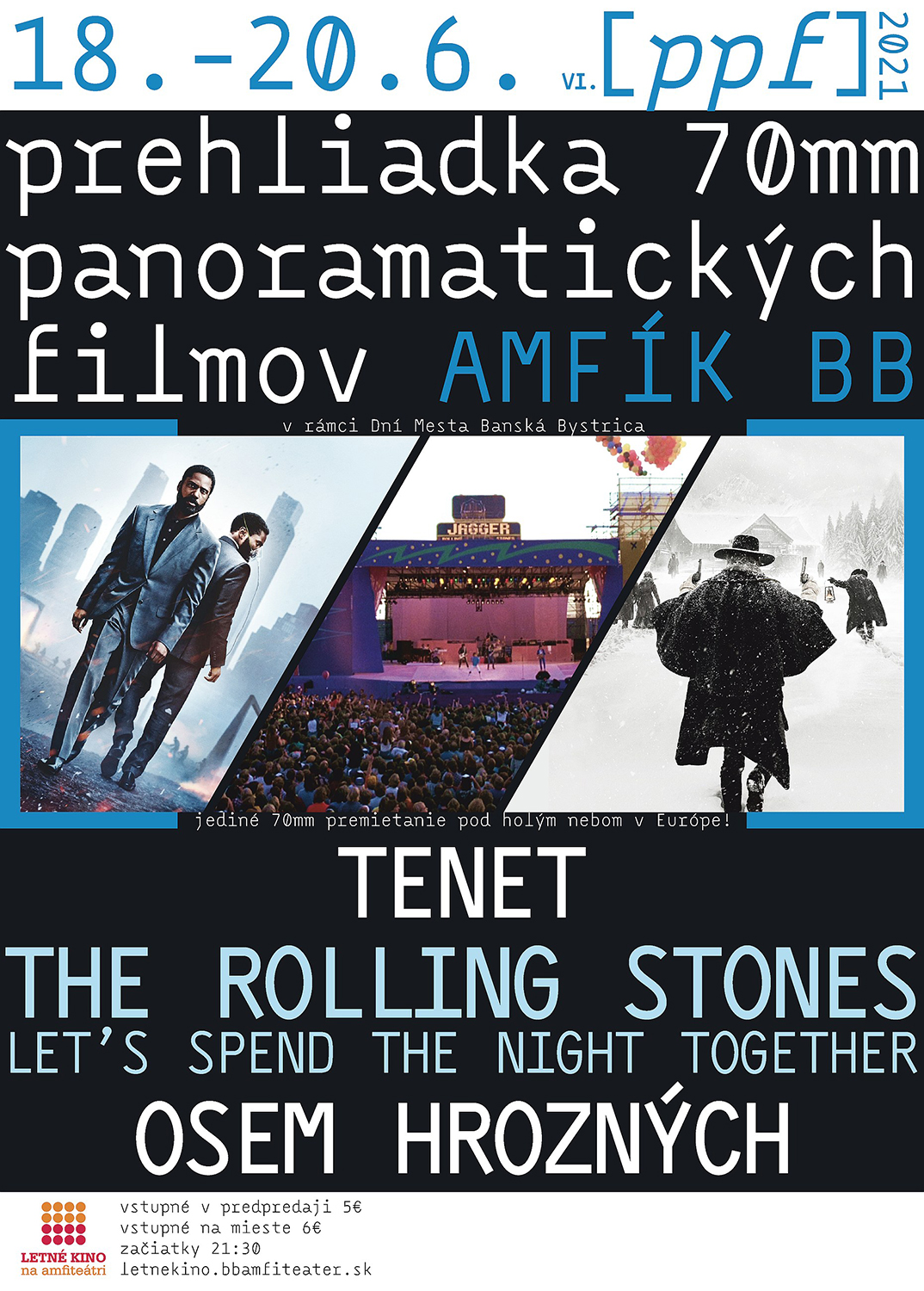 Zdroj: TS
Foto: Martin Dubovsky, Ivan Golembiovsky