PARASPORT24 tour má za sebou úspešný 14. ročník! Cyklistický pelotón zložený z hendikepovaných športovcov a známych osobností odštartoval 31. augusta a skončil sa 3. septembra vo Vršateckom Podhradí. Naprieč Trenčianskym a Žilinským krajom pomáhali hendikepovaným a sociálne slabým aj herečka Zuzana Vačková, športovkyňa Danka Barteková či spevák Martin Harich. Cyklistický pelotón prešiel desiatky kilometrov a rodinám rozdal celkovo 15 tisíc eur!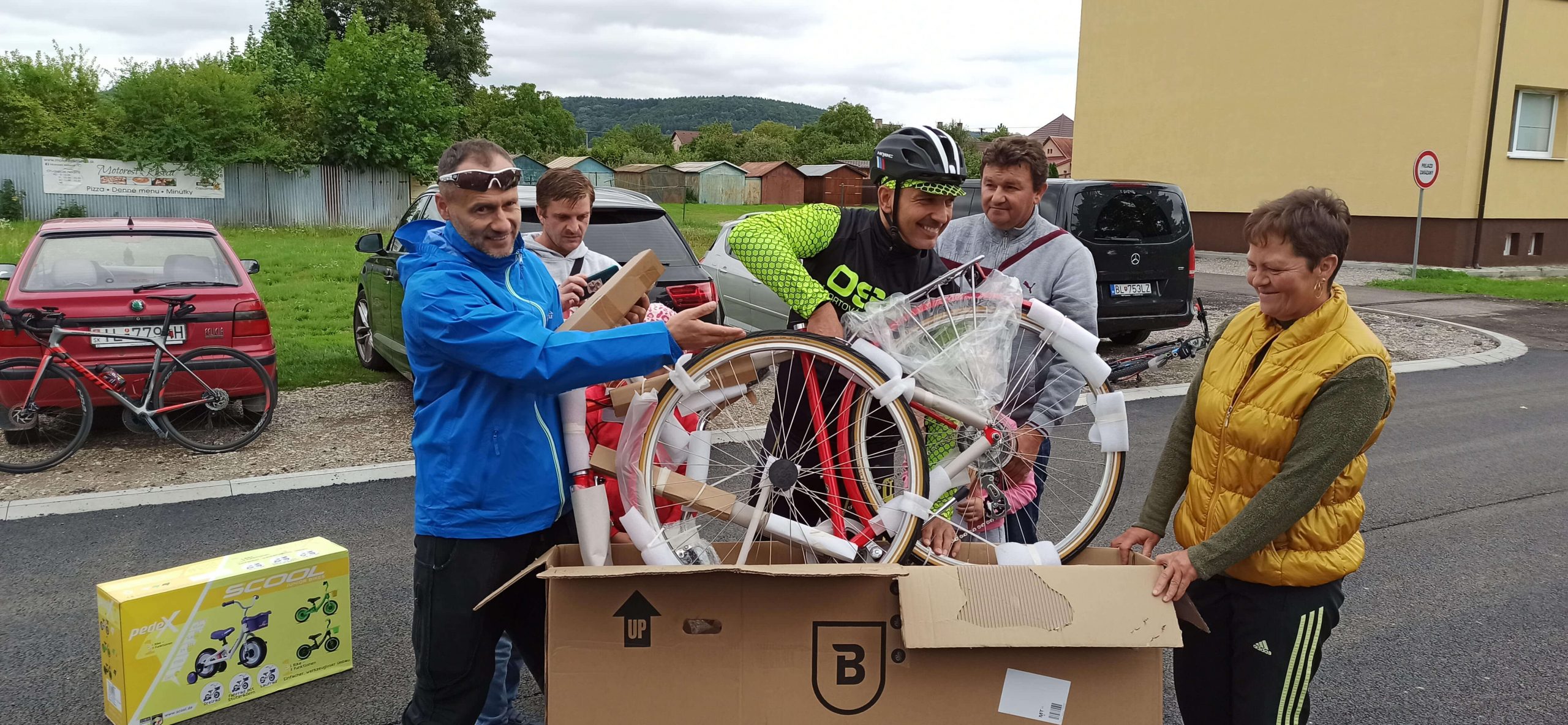 14. ročník PARASPORT24 tour mal zastávky v obciach Košeca, Čičmany, Rajecká Lesná, Rajecké Teplice, Domaniža, Beluša a Považská Bystrica.
"14 rokov pomoci pod hlavičkou jednej akcie Parasport24 tour je za nami a my sme opäť pomohli. Atmosféra bola skvelá, sme plní úžasných zážitkov. Kvôli pandémii sme išli skrátenú verziu akcie. Spoločne sme tento rok dosiahli nadhodnotu pomoci 15 tisíc eur a určite pre tento rok ešte nekončíme," neskrýva radosť organizátor podujatia Miroslav Buľovský z občianskeho združenia PARASPORT24.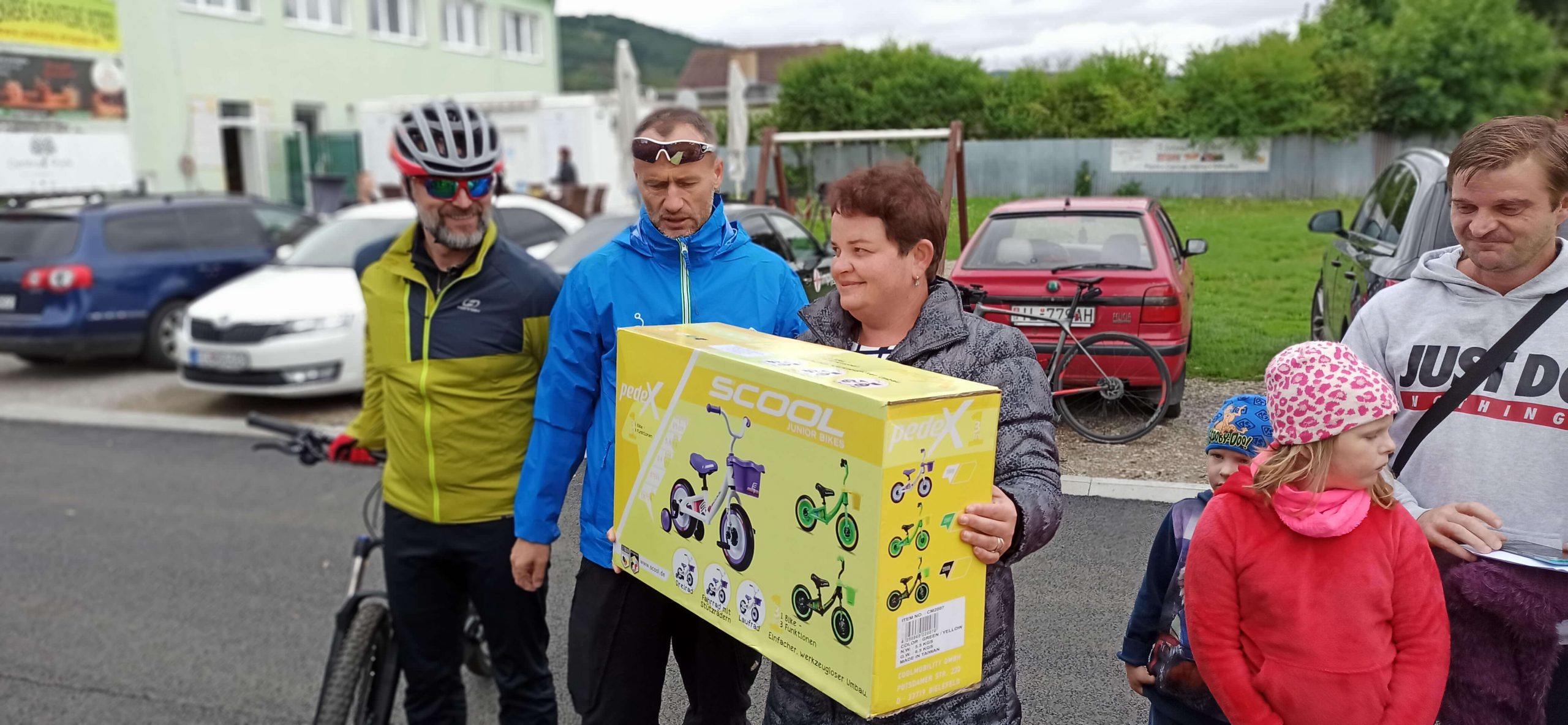 K pelotónu PARASPORT24 tour sa každoročne pripája množstvo známych osobností z rôznych oblastí verejného života – herci, speváci, hudobníci či moderátori.
"Prešli sme okolo 150 kilometrov v Trenčianskom a Žilinskom kraji. Spolu nás bolo 30 účastníkov a z tých známejších tvári nás podporili aj tento rok športovkyňa Danka Barteková, herečka Zuzana Vačková, spevák Martin Harich či Katarína Ivánková," teší sa Miroslav Buľovský.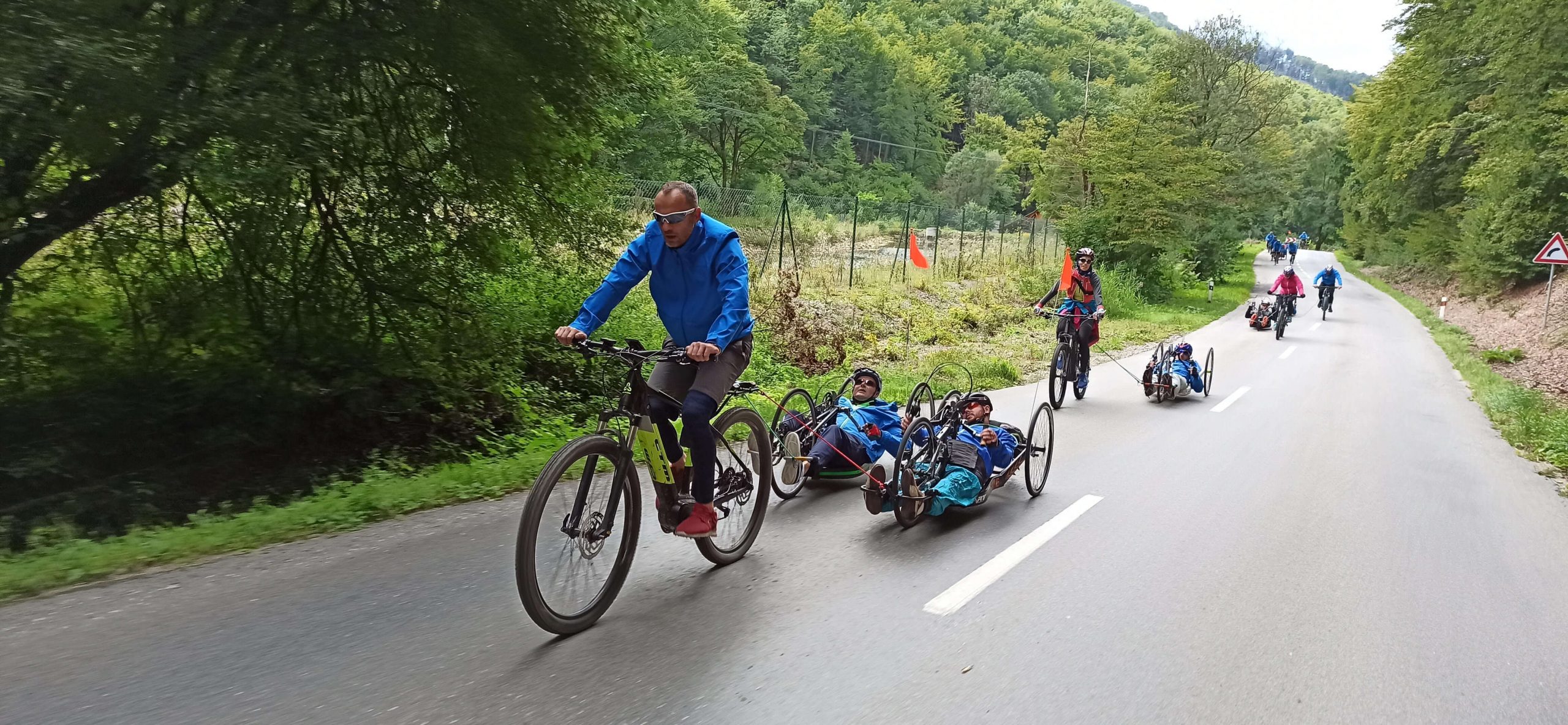 Práve talentovaný spevák a skladateľ Martin Harich je súčasťou PARASPORT24 tour už sedem rokov!
"Pred 7-mi rokmi som si povedal, že idem, lebo chcem podporiť peknú myšlienku Mira Buľovského, vychutnať si naše krásne Slovensko z bicykla a urobiť niečo pre svoje zdravie. PARASPORT24 je asi jediná benefičná akcia, ktorú podporujem dlhodobo a hneď po skončení ročníka si do diára značím dátumy toho ďalšieho. Po toľkých rokoch už môžem sebaisto hovoriť o tom, že sme v pelotóne všetci kamaráti, ktorí jeden druhého v štichu alebo v strmom kopci nenechajú. Prvý deň bola veru riadna kosa, ale dali sme to. Po ceste sme finančnými darmi, ale aj našou prítomnosťou a energiou vyčarili úsmev desiatkam, ba až stovkám ľudí. Vždy si užívam, ako sa vezieme cez naše slovenské dedinky a ľudia nám mávajú alebo tlieskajú. Je to tak spontánne a pekné, že ma to vždy dojme," neskrýva radosť Martin Harich.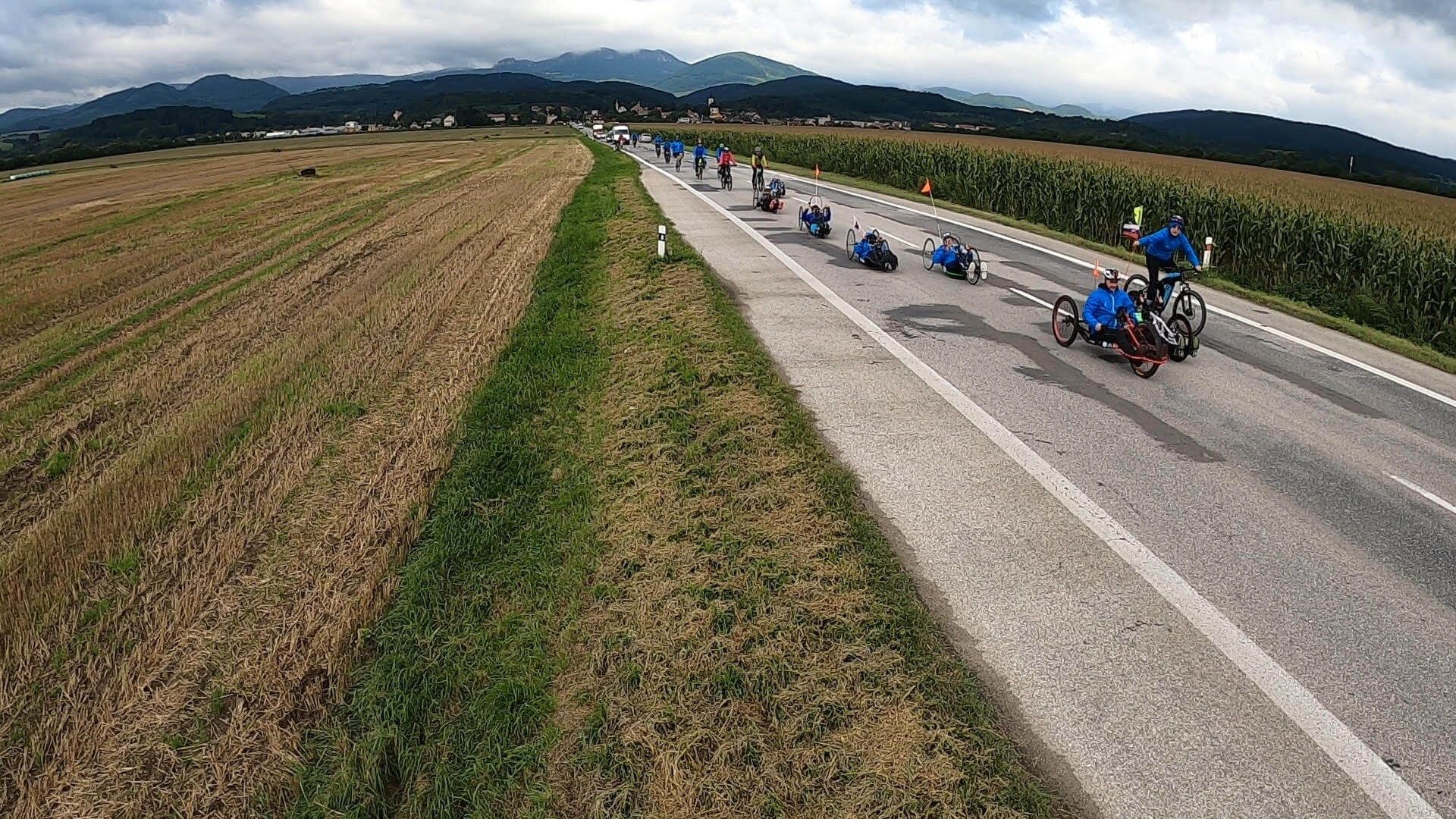 Charitatívne podujatie vyzbiera každoročne stovky eur, ktoré putujú sociálne slabým a hendikepovaným.
"Financie a materiálna pomoc išli do obcí, v ktorých sme sa zastavili. Vopred sme sa dohodli s vedením obce presnejšie s ich komisiou, ktorej rodine alebo jednotlivcom je pomoc potrebná. Napríklad Košeca, Domaniža, Považská Bystrica a ďalším," dodáva šéf občianskeho združenia PARASPORT24 Miroslav Buľovský.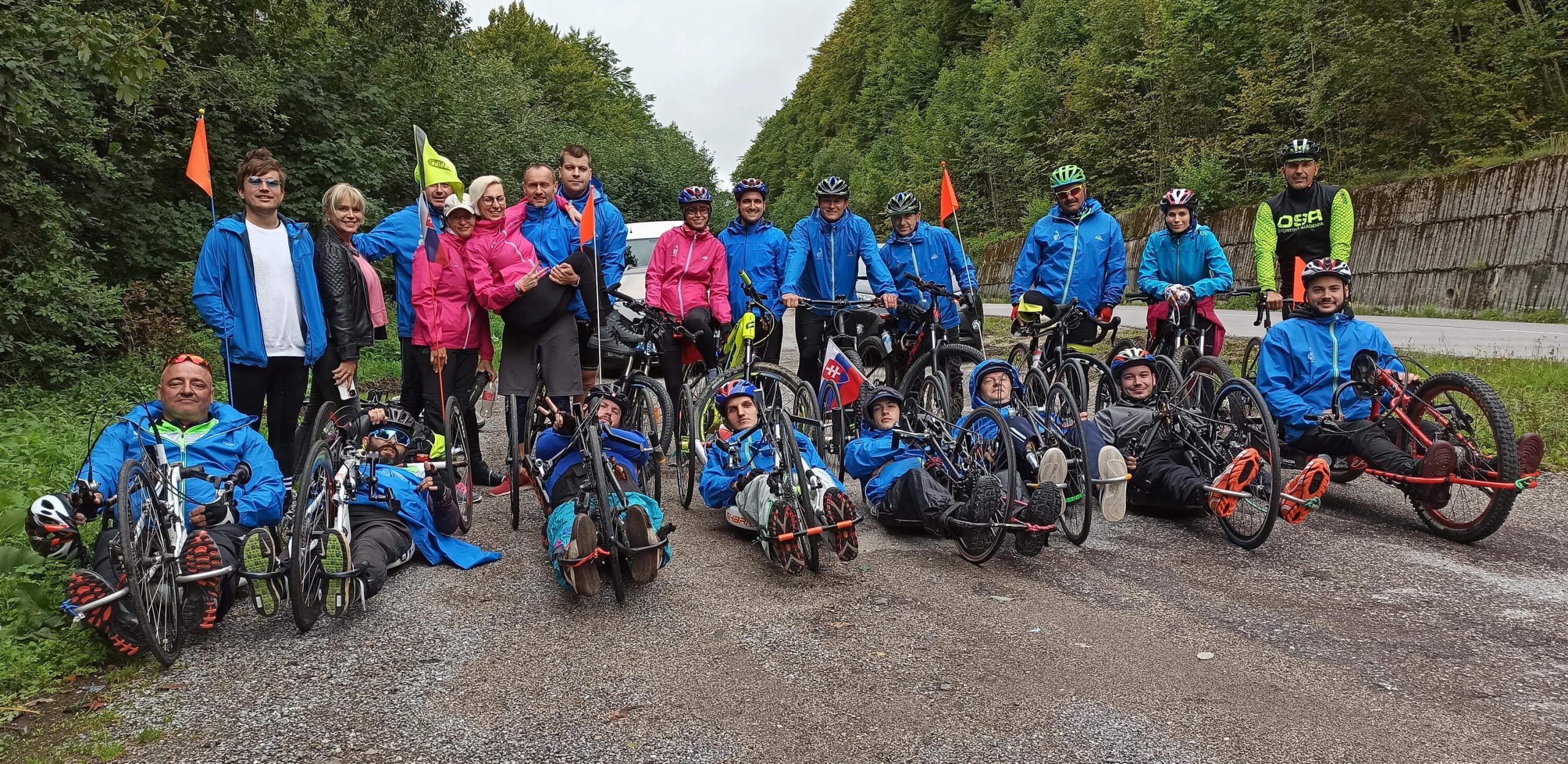 Aktuálne PARASPORT24 prosí o pomoc pre Roba Balušíka z Považskej Bystrice, ktorý trpí od narodenia svalovo-kĺbovým ochorením a má za sebou 11 operácií. Tu mu môžete prispieť na špeciálnu úpravu auta https://www.zlavomat.sk/akcia/755232-pomozme-robovi-splnit-jeho-tuzbu-riadit-auto
Občianske združenie PARASPORTt24 vzniklo v roku 2006 a venuje sa organizácii rôznorodých projektov na podporu ľudí s hendikepom, ktorí ako jednotlivci majú obmedzené podmienky na získavanie finančných a iných prostriedkov pre vlastný rozvoj. Tým ktorým pomôže, potom ďalej pomáhajú hlavne sociálne slabším rodinám po celom Slovensku.
Tento rok plánuje PARASPORT24 ešte jednu akciu, aby naplnil ciele pomoci, ktoré si stanovil na 30 tisíc eur. Všetky informácie nájdete na www.parasport24.com. Krátky zostrih, ako to vyzeralo na PARASPORT24 tour 2021 nájdete na https://youtu.be/66LbqeeasCI
Zdroj: NK Factory
Foto: PARASPORT24