Dlho očakávaná snímka Paralelné matky (originálny názov Madres Paralelas) otvárala minulý mesiac 78. filmový festival v Benátkach. Almodóvar do hlavnej úlohy obsadil svoju najobľúbenejšiu herečku a osobnú priateľku Penélope Cruz. A urobil dobre. Za stvárnenie postavy Janis získala Penélope ocenenie za najlepšiu herečku. "Janis je najťažšia postava, akú Penélope Cruz doteraz hrala, či už v mojich filmoch alebo vo filmoch iných režisérov. A pravdepodobne aj postava najbolestivejšia. Výsledok je skvelý a ohromujúci. Penélope tej úlohe dala všetko," hovorí režisér.
Film Paralelné matky sleduje príbehy troch žien, ktoré sa stretli v nemocničnej izbe predtým, než dve z nich porodia. Janis (Penélope Cruz), ktorá je v strednom veku, je z náhodného počatia nadšená a na bábätko sa teší. Pubertiačka Ana (Milena Smit) je pred pôrodom vydesená, kajúcna a traumatizovaná. Treťou ženou je Anina matka Teresa.
Janis sa snaží preniesť na Anu svoje nadšenie a radosť. Obe otehotneli náhodou a obe budú slobodnými matkami. Keď jej Janis povie, že neľutuje, Ana prizná, že to ľutuje veľmi a o niekoľko mesiacov neskôr jej vysvetlí, prečo.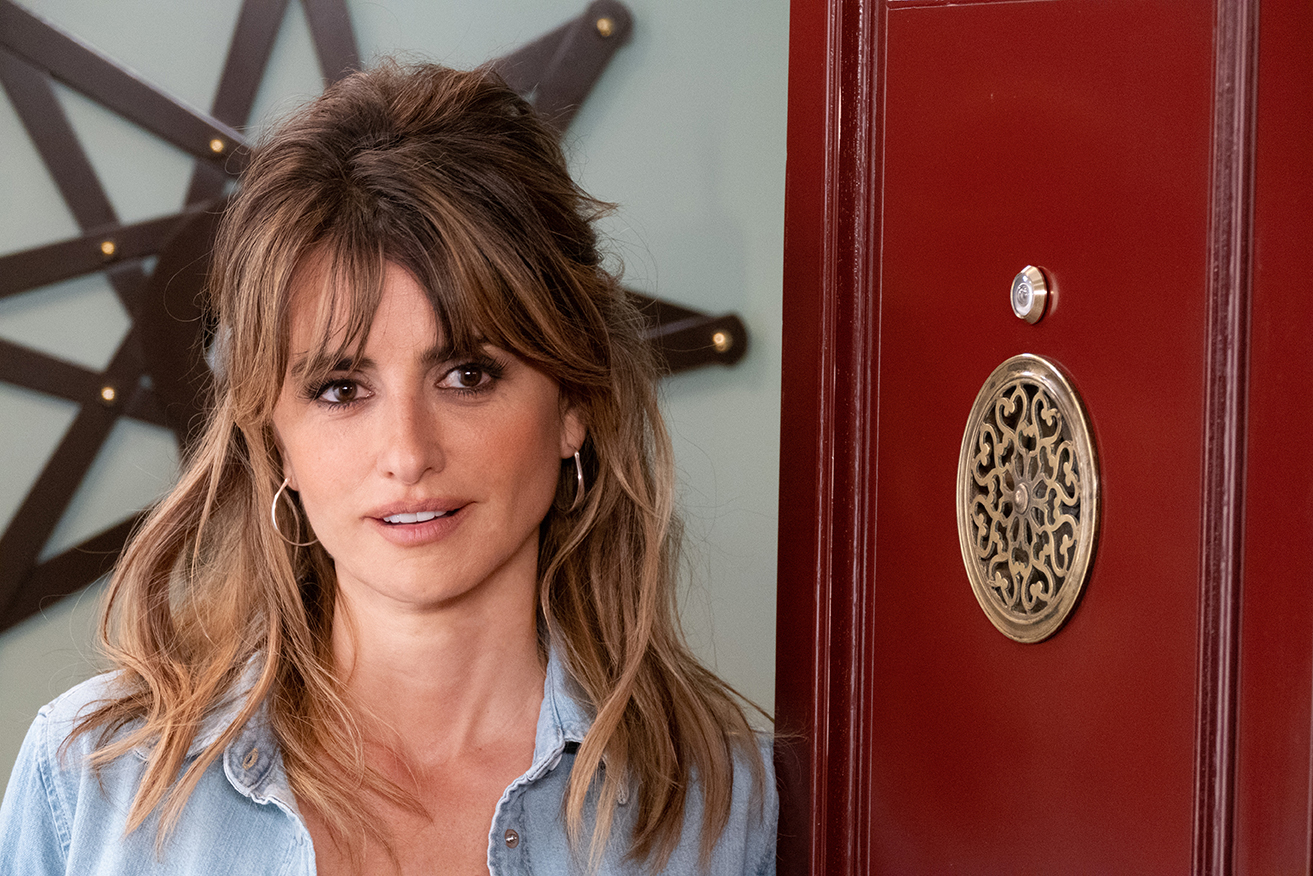 "Paralelné matky sú o predkoch a potomkoch. Sú o pravde skrývajúcej sa v minulosti a najintímnejšej pravde jednotlivých postáv. Film rozpráva o materskej vášni prostredníctvom troch veľmi odlišných matiek: Janis, Teresy a Any, ktorá je sebecká, bez akéhokoľvek materského inštinktu," vysvetľuje Pedro Almodóvar, ktorého práve nedokonalosti jednotlivých matiek ako rozprávača priťahujú najviac: "Sú veľmi odlišné od tých, ktoré sa doteraz v mojej filmografii objavili."
Vzhľadom na špecifické okolnosti je Janis nútená žiť v úplnom rozpore medzi historickou pravdou (jej pradedo bol pochovaný v masovom hrobe) a svojou intímnou pravdou týkajúcou sa jej dcéry. Táto morálna dilema je stredom príbehu, vďaka ktorému je Janis zložitou, veľkorysou a rozporuplnou postavou.
"Je veľmi zložitá, pretože má vždy viac ako jednu tvár, kým ju jej pocity viny a hanby zo života v klamstve nedonútia k výbuchu," objasňuje režisér. Aj keď všetky tieto prvky patria do žánru melodrámy, rozhodol sa, že Paralelné matky budú vypätá obsiahla dráma: "Je ťažké mať rád a skvele zahrať postavu, ktorá nie je vzorom cnosti, ale o to viac ma rozprávanie priťahovalo. Janis je najťažšia postava, akú Penélope Cruz doteraz hrala, či už v mojich filmoch alebo vo filmoch iných režisérov. A pravdepodobne aj postava najbolestivejšie. Výsledok je skvelý a ohromujúci. Penélope tej úlohe dala všetko. Na druhú stranu sa mladá Milena Smit (Ana) pre mňa stáva veľkým objavom filmu. Čistota a nevinnosť jej Any zdôrazňujú temné stránky Janis," zdôrazňuje.
Obe hlavné postavy matiek skvele dopĺňajú Aitana Sánchez Gijón (Teresa) a Izrael Elejalde (Arturo). Nakoniec sa všetci stávajú súčasťou rozmanitej, veľmi prekvapivej, ale aj skutočnej rodiny.
Kamera
Kameraman José Luis Alcaine vedel, aké dôležité je pre režiséra zafarbenie filmu. Slnko vždy vidno oknami domu, cez ktoré sa postavy na námestí pozerajú. Almodóvar chcel žiarivú kulisu pre veľmi temný príbeh. "Snažili sme sa, aby herci, ktorí sa objavujú na plátne v popredí, uprostred i v pozadí, boli vždy zaostrení. Vďaka tomu môže divák sústrediť svoj pohľad k postave, celej scéne alebo jednotlivému detailu, ktorý ho najviac priťahuje. Všetko je v interakcii a myslím si, že sa divák vďaka množstvu vizuálnych informácií cíti byť takmer súčasťou príbehu," prezrádza Alcaine. Tento prístup je podľa neho veľmi odlišný od toho, ako sa dnes nakrúca, ale týmto spôsobom získal pre diváka väčšie ponorenie sa do Pedrovho sveta.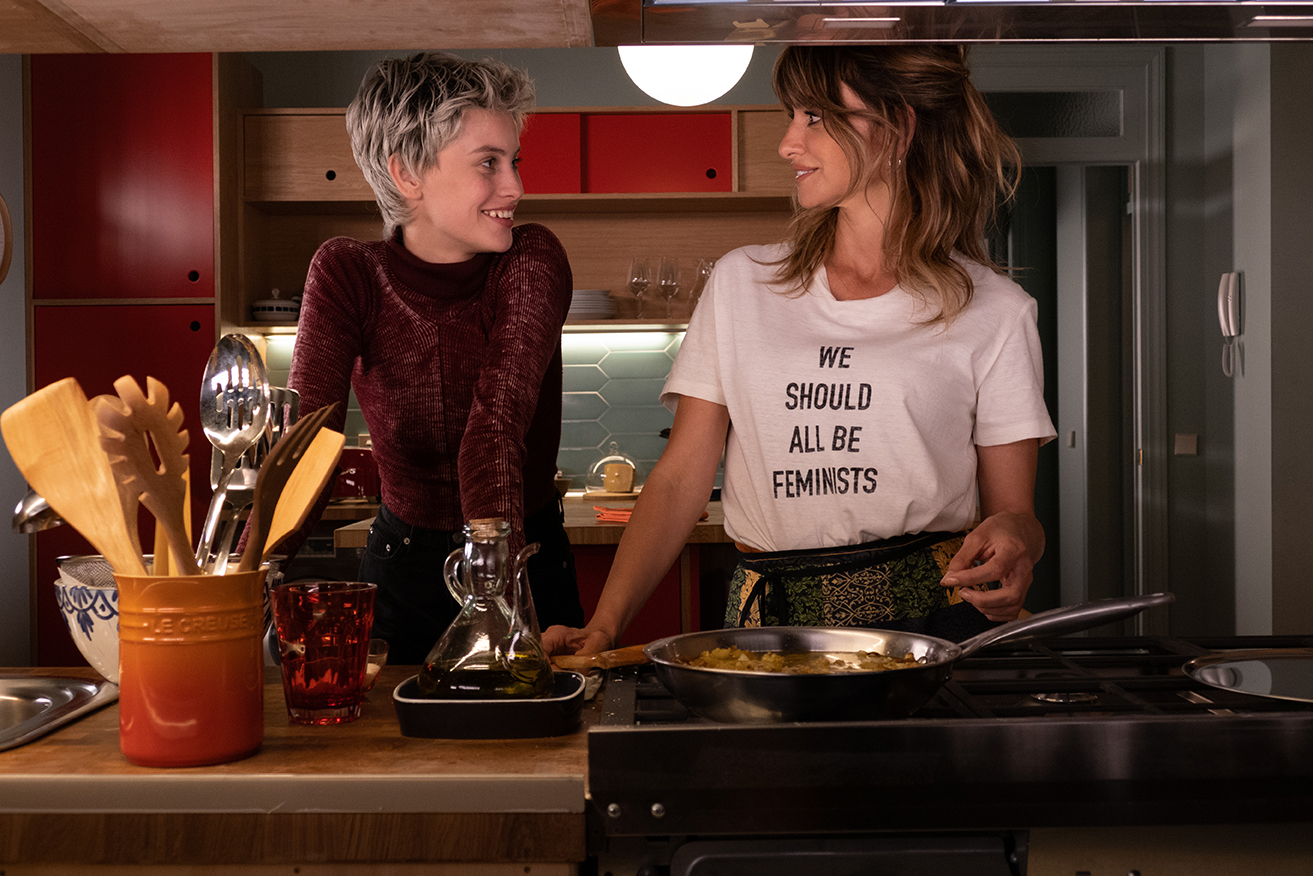 Nakrúcať s deťmi je ťažké
Každé nakrúcanie s deťmi je náročné. Ani to s malým dievčatkom Lunou Auriou Contrerasovou, ktoré hrá dvojročnú Cecíliu, nebolo iné. Počas dvoch mesiacov sa malá Luna zžila s Penélope Cruzovou a Milenou Smitovou, takže tvorcovia mohli bez problémov nakrúcať všetky scény podľa scenára.
No ako Luna počas nakrúcania rástla, prestávala byť dieťaťom, ktoré môže ísť z ruky do ruky. Začínala si uvedomovať samu seba a prejavovať vlastnú vôľu. Ku koncu nakrúcania odmietla spolupracovať pri scéne s jedlom a neprestávala plakať. Tvorcovia museli prácu na dve – tri hodiny odložiť a čakať, kým sa Luna upokojí.
"Už som mal napísanú alternatívnu scénu, improvizovali sme, aby sme mohli prípadne nakrúcať bez dieťaťa. Po tejto skúsenosti som pochyboval, že Luna bude ochotná nakrútiť jeden zo záverečných záberov. Pre film bol ten záber zásadný – predstavuje pamäť budúcich generácií, ktoré nezabudnú na barbarstvo týkajúce sa existencie masových hrobov. Keď sme mali všetko pripravené pre jej posledný záber, Luna nebola ochotná stáť na mieste a stále kričala. Zrazu niečo upútalo jej pozornosť a mlčky pozrela na dno hrobu. Bol to pohľad, ktorý som nedokázal opísať, ale bolo to presne to, čo som potreboval. Potom som si uvedomil, ako k tomu došlo…," spomína režisér.
Virginia, jeho druhá asistentka počas nakrúcania otehotnela a potratila. Vliezla do hrobu a aby upútala Luninu pozornosť, začala jej odtiaľ spievať piesne, o ktorých snívala, že ich bude spievať svojmu dieťaťu. Luna bola uchvátená, zabudla na svoj hnev, uvoľnila sa a obdarovala všetkých dlhým, sústredeným pohľadom, ktorý im umožnil dokonalé zakončenie filmu. "Občas sa také veci stanú," dodáva.
Film Paralelné matky prináša do slovenských kín slovenská filmová a distribučná spoločnosť MagicBox Slovakia 28. októbra 2021.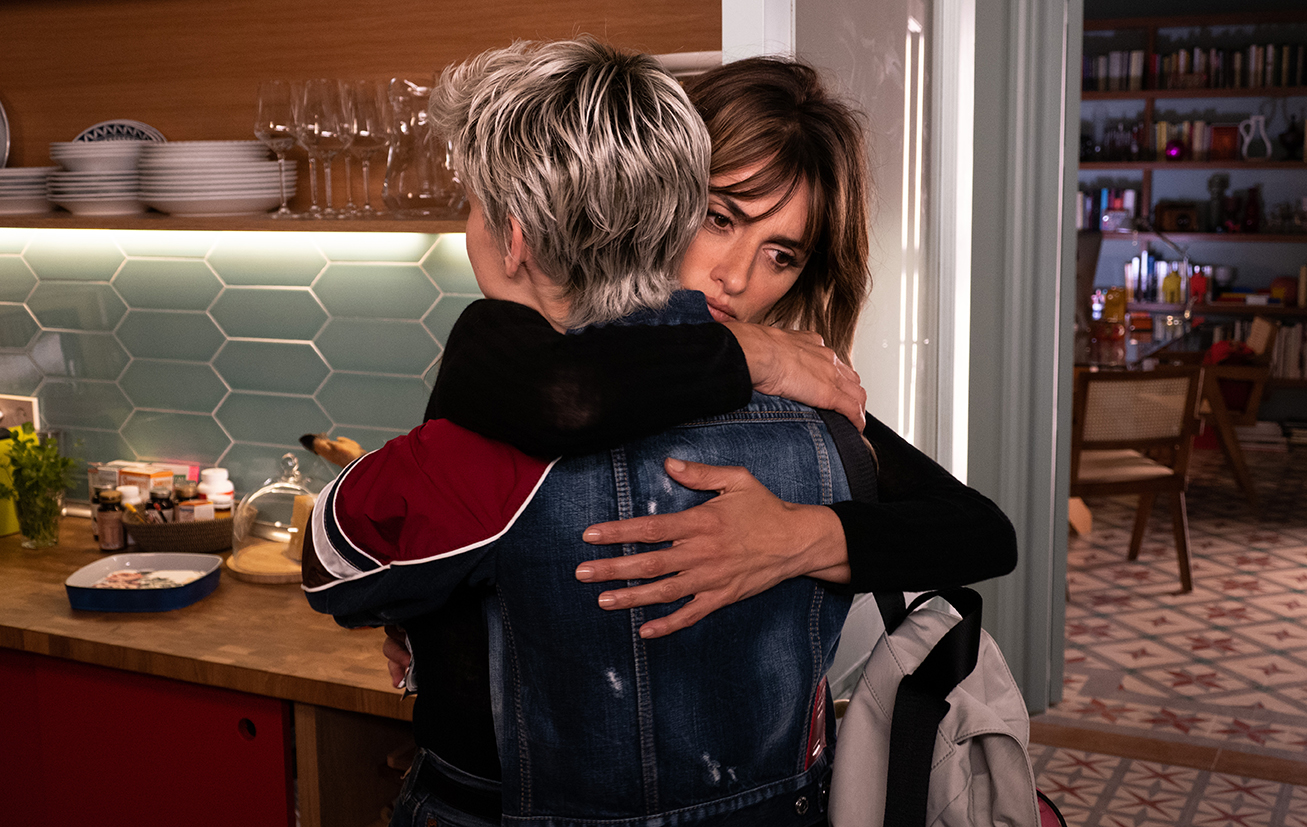 Recenzie
"V Paralelných matkách Pedra Almodóvara Penélope Cruz zahrala jeden z najlepších výkonov svojej kariéry."
TIME
https://time.com/6094288/parallel-mothers-review/
"Pedro Almodóvar napĺňa a zvyšuje očakávania."
THE WRAP
https://www.thewrap.com/parallel-mothers-film-review-pedro-almodovar-penelope-cruz-madres-paralelas/
"Almodóvar servíruje filmové komfortné jedlo s emocionálnym úderom."
INDIEWIRE
https://www.indiewire.com/2021/09/parallel-mothers-review-almodovar-cruz-1234661307/
"Paralelné matky: Najlepšia snímka Pedra Almodóvara od Všetko o mojej matke. Režisér opúšťa iróniu, aby porozprával žiarivý, ale prízemný príbeh dvoch žien v podaní Penélope Cruzovej a Mileny Smitovej, ktoré lietajú v radostiach aj bolestiach materstva."
VARIETY
https://variety.com/2021/film/reviews/parallel-mothers-review-penelope-cruz-pedro-almodovar-1235053525/
Zdroj TS