Prichádza neuveriteľná novinka ! Začiatkom septembra sa na dvoch pódiách predstavia spolu (každý so svojím riadnym programom), dve legendy česk(oslovensk)ej hudby !!! Rocková legenda Olympic a country legenda Ivan Mládek prichádzajú do Zvolenskej Slatiny a do Košíc ! 6. a 7. septembra vystúpia v Slatine na futbalovom ihrisku a v Košiciach na amfiteátri.
Skupina, ktorá je dlhé roky fenoménom československej populárnej, ale aj rockovej hudby- český OLYMPIC. Ich piesne zľudoveli tak, že na žiadnej chatovačke, grilovačke, čundri či pri vatre sa nestalo, aby tam neodznel aspoň jeden hit Olympic, najčastejšie však šláger Slzy tvý mámy. Hitov ale Olympic svojim fanúšikom napísali naozaj veľa (Jasná zpráva, Okno mé lásky, Jak se lítá vzhůru, Želva, Dej mi víc své lásky a mnoho ďalších), veď ich kariéra trvá už skoro 60 rokov ! Vo Zvolenskej Slatine a Košiciach si budeme môcť vychutnať viac ako 90 minútový koncert ! Na Slovensku toto budú vlastne v lete 2021 jediné "veľké" koncerty Olympic, takže exkluzívne na veľkom pódiu, Petr Janda a Olympic ! Znie to neuveriteľne, ale charizmatický Petr Janda so svojím emotívnym hlasom vystúpi aj v roku 2021 na Slovensku pre svojich verných fanúšikov vo veku 79 rokov !!! A k tomu počuť precítené tóny jeho gitarových sól, aj to je dôvod tento zážitok si nenechať ujsť. Chystajte sa na začiatok septembra – diať sa bude 6 a 7.9.2021!
Druhou legendou a neoddeliteľným fenoménom českej a československej hudobnej ale aj zábavnej scény, ktorá sa postaví na to isté pódium, bude najznámejší československý hráč na bendžo, spevák, skladateľ, vtipkár a humorista, spisovateľ a maliar Ivan Mládek. Jeho show sa skladá z hudobnej časti a zo scénok, ktoré okrem neho hrajú aj jeho spoluhráči. Pomedzi najznámejšie skladby hrajú členovia súboru vtipné scénky, ktoré rozosmejú každého. "Vévodit" hudobnej časti programu bude česko-slovensko-poľský megahit Jožin z bažin a popri ňom ďalšie šlágre z bohatej kariéry Ivana Mládka. Doprovodní muzikanti a herci sú známe tváre zo šoubiznisu, ako Lenka Plačková, Jan Mrázek, Lenka Šindelářová, Libuše Roubychová, Vítězslav Marek a Zdeněk Kalhous.
Celonárodné, ale aj hranice Československa či Čiech, presahujúce hity Ivana Mládka ako Jožin z bažin alebo Prachovské skály a samozrejme ďalšie (Zobaly vrabce zobaly, igelitové obaly, Rychlík jede do Prahy či Linda).
Pre potreby schovania sa účastníkov akcie pred prípadným dažďom, máme pripravený ak veľkoplošný stan. Samozrejme, budeme dodržiavať aktuálne hygienické predpisy a tiež kontroly na bráne.
Samozrejme, kapacita podujatí je v tomto roku a toto leto obmedzená, preto si nenechajte ujsť túto príležitosť !
Samozrejme, súčasťou koncertov bude aj dodržiavanie predpísaných hygienických a protipandemických opatrení.
Koncert legiend vám prináša agentúra Profi Event v spolupráci so Sten Hard a Organize.
www.profievent.sk
https://www.facebook.com/profieventSlovakia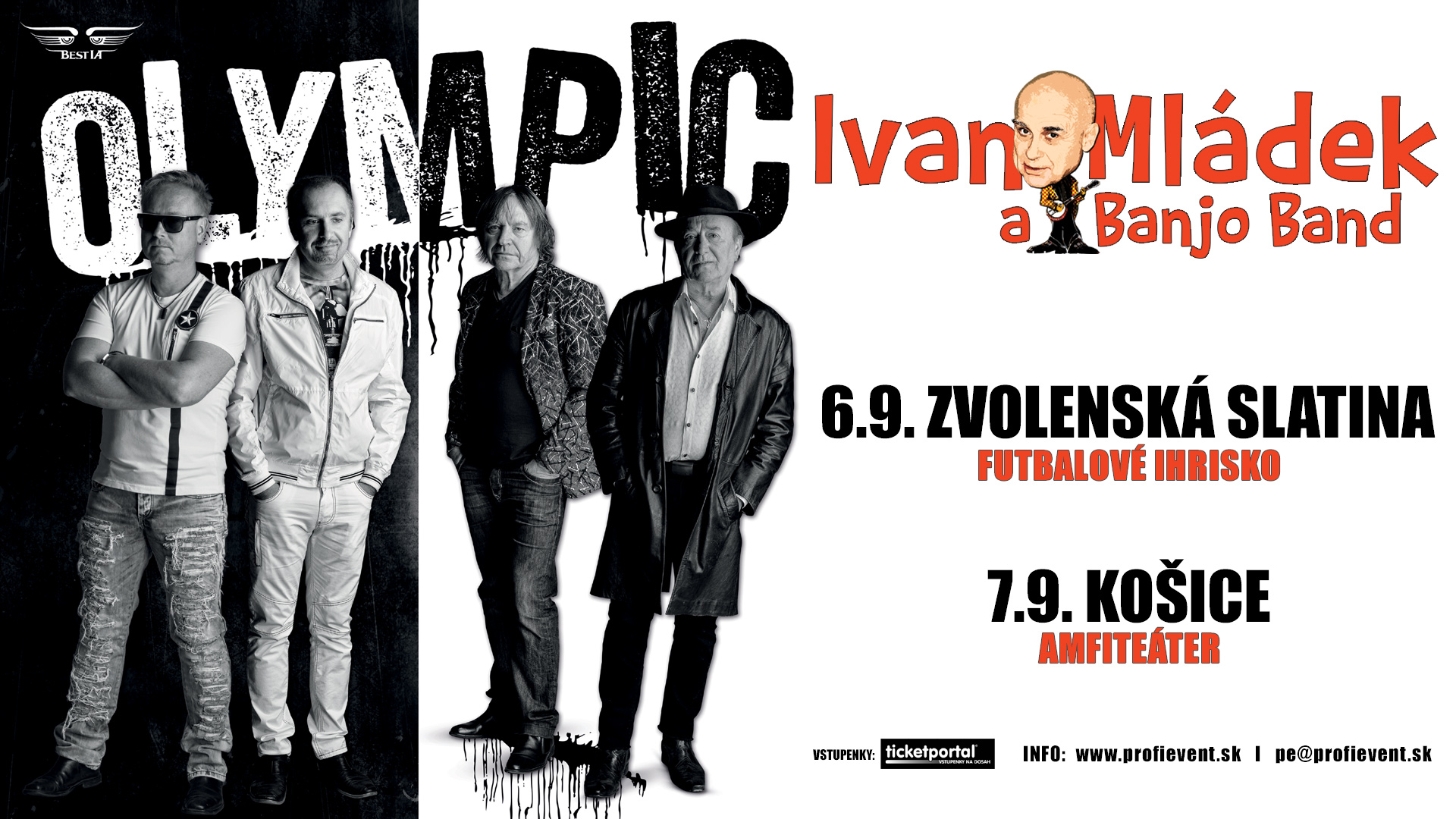 Zdroj: TS