Česká komédia Grand Prix Jana Prušinovského mieri do slovenských kín. Počas utorkového večera v bratislavskom Cinema City v Auparku ju slávnostne predstavili jej tvorcovia a herci. Na novú snímku osvedčeného scenáristu a režiséra bolo zvedavých aj mnoho známych tvárí.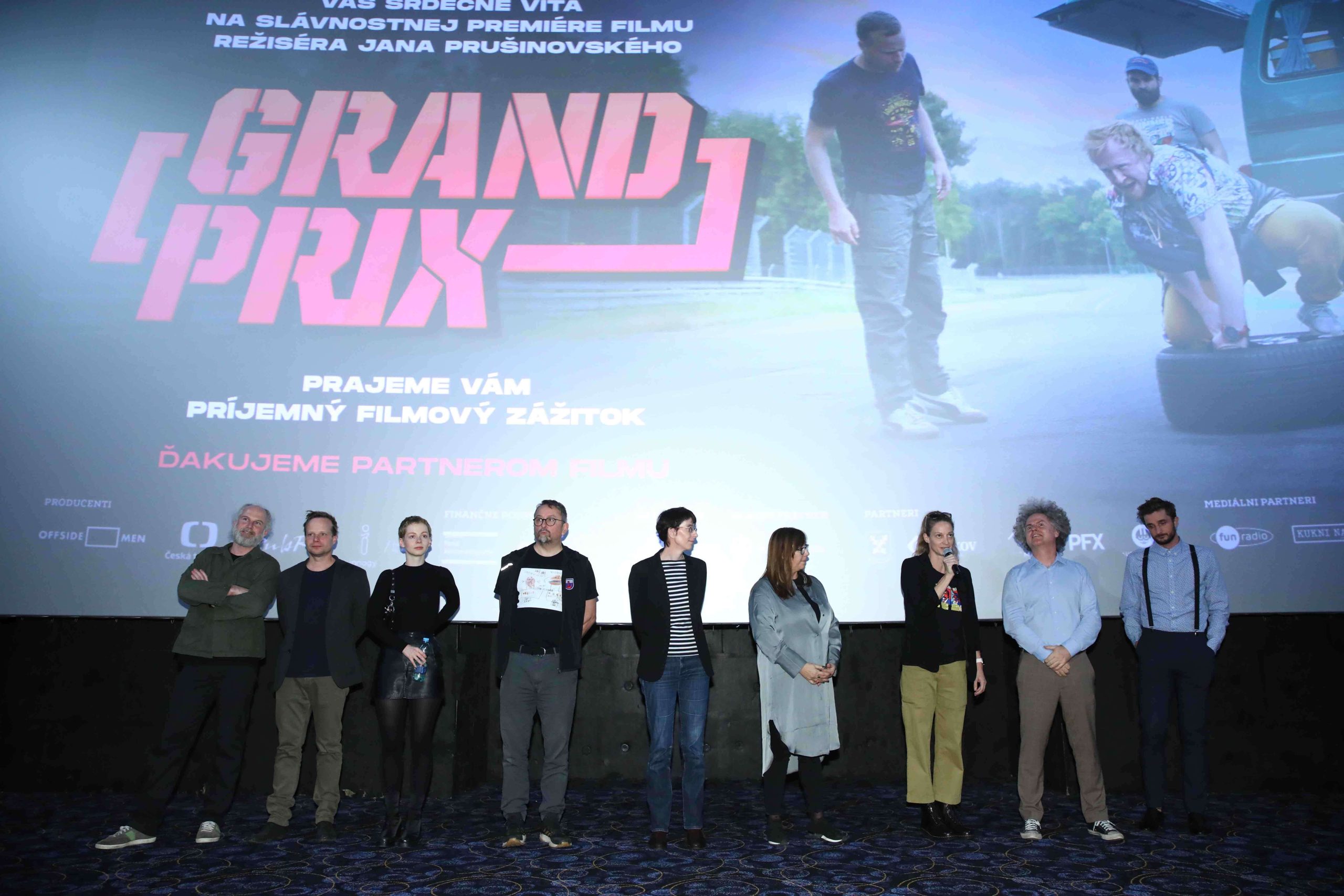 "Veľa od tohto filmu nečakajte. Nepôjde do hĺbky, nižšie a nižšie," rozosmial v úvode divákov svojským humorom Jan Prušinovský. "Je to ako šprint po plytčine. Ak ste to niekedy skúšali – je to náročné a vyzerá to dosť hlúpo. Tak taký asi ten film je," dodal.
Úsmevný film spolu s ním uviedli producent Ondřej Zima, koproducentky Ľubica Orechovská, Zuzana Mistríková, distribútorka Ľuba Féglová, herci Kryštof Hádek, Marek Daniel, Anna Kameníková. "Veľmi by som si želal, aby filmy výnimočného a unikátneho režiséra Jana Prušinovského boli aspoň spolovice také úspešné u nás ako v Česku," poznamenal Michal Režný. V komédii Grand Prix sa okrem nich predstavia Robin Ferra, Štěpán Kozub, Miroslav Donutil, či Tatiana Dyková.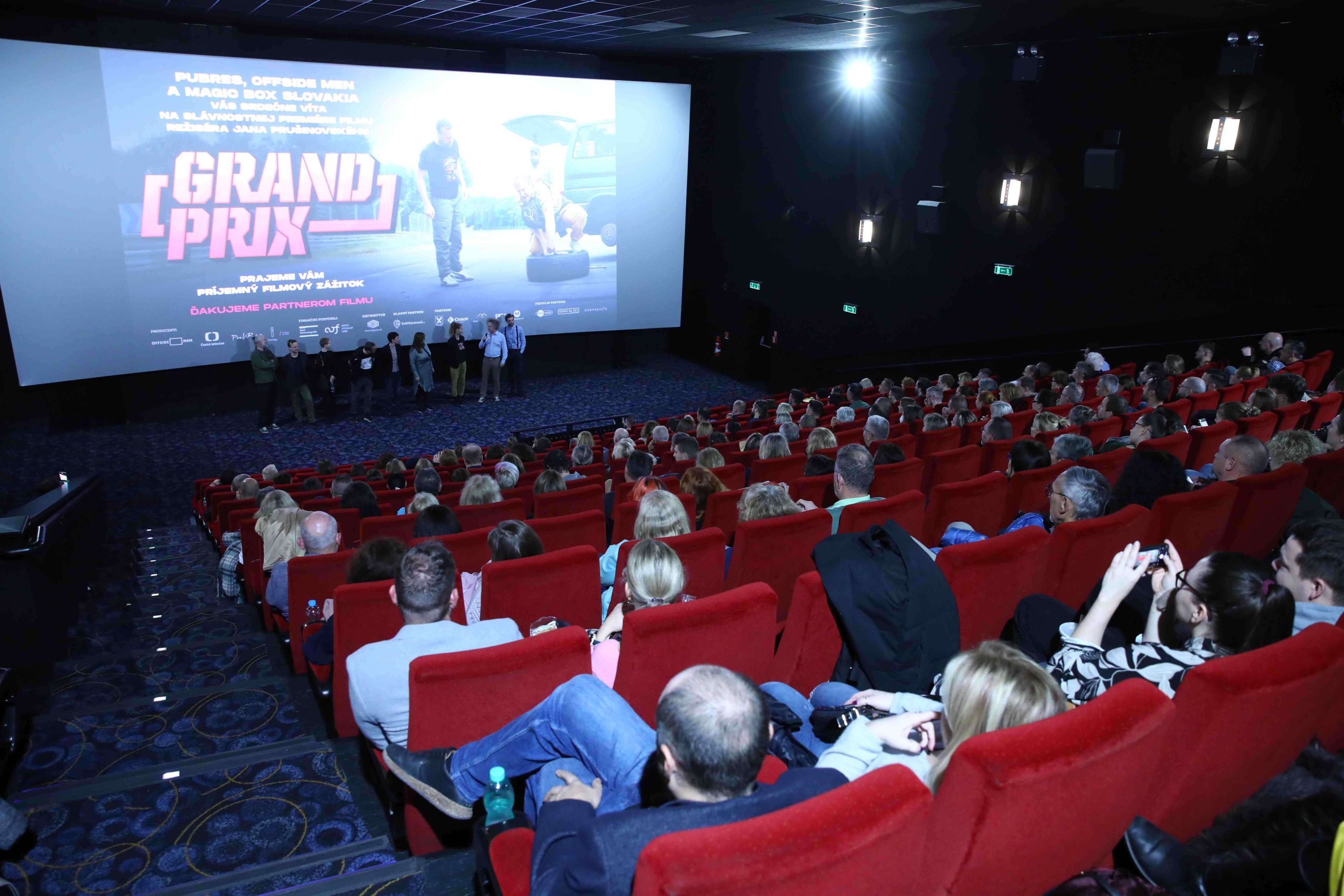 Hercov a tvorcov snímky prišli do kina podporiť kolegovia Henrieta Mičkovicová, Ivo Gogál so synom Jakubom, Richard Stanke, Roman Pomajbo, či aktuálna seriálová hviezda Liv Bielovič, ktorá sa ukázala v spoločnosti svojej dcéry.
Grand Prix rozpráva príbeh dvoch bratrancov, Romana a Emila, ktorých snom je dostať sa na preteky Formuly 1. Roman vedie krachujúci autobazár na okraji mesta, má tri deti a uvrieskanú manželku Ivetu. Emil, vášnivý milovník poriadku, má v centre mesta vlastnú autodielňu a o autách vie takmer všetko. Keď Emil jedného dňa vyhrá v televíznej súťaži lístky na Veľkú cenu Španielska v Barcelone, ani jeden z nich netuší, že ich vysnívaný výlet sa čoskoro zmení na divokú jazdu naprieč Európou. Najmä keď sa k nim pridá Štetka, Romanov kamarát a miestny magnet na problémy.
Komédiu uvedie do kín 17. novembra 2022 spoločnosť Magic Box Slovakia.
Zdroj: TS