Po letnej pauze sa úspešná drum and bassová noc vracia späť do Enjoyclubu v Žiline. Tento krát prijalo pozvanie anglické duo THE PROTOTYPES, ktorí sú považovaní za strop vo svojom obore a momentálne diktujú aktuálny smer mainstream DnB scény.
Spolupráca z takými hviezdami ako Avicci, Bingo Players, Snoop Dogg a ďalší naštartovala ich kariéru smerom vpred. Ich singel "Pop it off" ich vystrelil na výslnie DnB scény a dlhodobo bol najpredávanejším trackom v UK.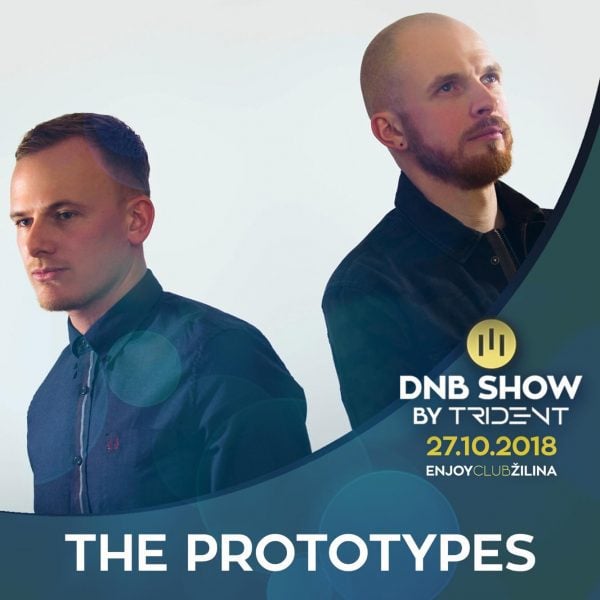 Na stagei im bude sekundovať kvalitný DJský support ako napr. dvojka Dykman & Dekel s ich novým neuro projektom, promotér najväčších DnB parties na Slovensku Kato a jeho kolegyna Beaty, ďalej obľúbený Kaško, Piatok a Positron.
Ako je už na III Tridnetovských "showkách" zvykom v klube bude otvorený aj Drum and Bass wear stage, ktorý si vezme do parády bandička z DnB Family a Bassizm.
Táto akcia je zároveň aj oficiálnym warm-upom pre blížiaci sa indoorový sviatok drum and bassu: Let It Roll On Tour Slovakia, môžete tu zakúpiť vstupenky za tie najlepšie ceny alebo jednu vyhrať priamo na párty.
V klube bude tiež predajný stánok Drumandbass wear, kde nájdete nové tričká, mikiny, snapbacky, okuliare a veľa iného ..
Srdečne všetkých pozývame až spoločne opäť odštartujeme novú "showkovú" sezónu :-)
Zdroj: TS