Už od štvrtka sa v Bratislave bude konať 4. ročník medzinárodného hudobného festivalu a konferencie SHARPE. Trojdňové podujatie prinesie 21. až 23. apríla do Novej Cvernovky viac ako 40 koncertov na šiestich pódiách, interpretov a hudobných profesionálov privíta zo 16 krajín. Na programe bude počas celého podujatia už tradične objavovanie novej a zaujímavej hudobnej tvorby, doplnené o konferenciu na témy z hudobného priemyslu.
Celý festival odštartuje Dystopic Requiem Quartet hudobným dielom Black Angels Song a skladbou Nénia pre Ukrajinu od slovenského skladateľa Miroslava Tótha, ktorá bola nahraná počas tretieho dňa od vypuknutia vojny na Ukrajine. Nénia znamená bolesť nad smrťou či pohrebnú pieseň. Pokračovať sa bude krstom albumu Blurry AF slovenského producenta Isama Zing vo forme unikátnej audiovizuálnej show za účasti hostí – osobností z česko-slovenskej scény.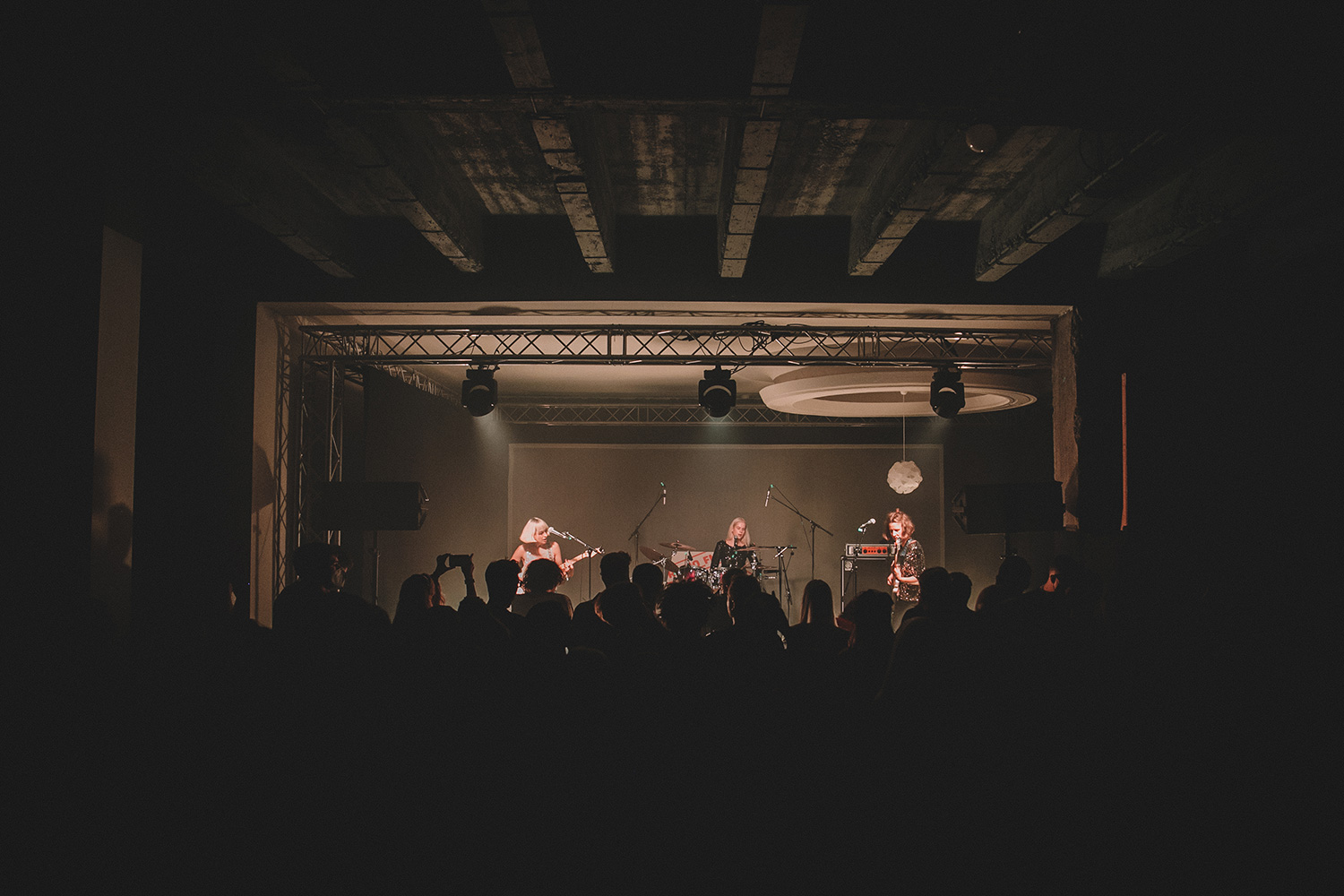 Hlavný organizátor, LALA Slovak Music Export, dáva priestor tým najsviežejším hudobným projektom rôznych žánrov zo Slovenska aj zahraničia. V piatok sa predstavia Amelie Siba (CZ), Shallov. (SK), Dutch Criminal Records (UK), LOTTA (SK), Šajzerbiterlemon (SRB) a mnohí ďalší. V sobotu vás čakajú koncerty Italia 90 (UK), Zouj (DE) či Mayberian Sanskülotts (HU), z domácich mien The Ills, Tolstoys, Tamara Kramar, Fvck_Kvlt, Nina Kohout, Ivana Mer a omnoho viac. Projekt Nočná opäť odkurátoruje piatkový program na najtemnejšom pódiu Underground v podobe techna a elektronickej produkcie od Whithe (SK), Chino (PL), Miklei (UA), NIVVA (CZ) a SHEKUZA (SI). Chýbať nebudú tradičné akustické secret sessions v knižnici. O sobotnú afterparty do ranných hodín sa postarajú DJi Píla a Kladivo & Motyka. Kompletný harmonogram je k dispozícii na webe podujatia.
Potrebe slobody a Ukrajine sa bude venovať aj konferenčný panel
Konferenčný program je rozdelený na dva dni. V piatok 22.4. Môžete prísť na Film Screening: Going Circularpredstavujúci budúcnosť, v ktorej ľudstvo nielen prežíva, ale aj rešpektuje limity našich planetárnych zdrojov, vypočuť si rozhovor Gordona Massona (IQ, UK) s Robertom Meijerinkom (ESNS, NL), kľúčovou postavou holandskej hudobnej scény alebo sa pred večernými koncertami stretnúť s českými hudobnými profesionálmi.
V sobotu 23. 4. sa konferencia začne Speed-meetingom so Slovinskými agentmi, vydavateľmi, hudobníkmi a organizátormi festivalov a pokračovať bude debatou so Zuzanou Duchnovou v rámci Dňa Zeme o vyrovnávaní sa s environmentálnou úzkosťou. Nasledovať bude Listening Session, diskusia (Let's Festival Again!) festivalových organizátorov o adaptovaní sa na novú sezónu po pandémii a panel (It's all fun and games, until it's not) venujúci sa mentálnemu zdraviu. Účastníci workshopu DIY Promo sa budú radiť a diskutovať s Jamesom Thornhillom (Proxy Music, UK) o nízkorozpočtových možnostiach propagácie ich albumu či turné. Po Ruskej invázii na Ukrajinu je dôležité rozprávať o tom, prečo nemôžeme a nebudeme mlčať (Whent the guns roar, should muses be silent?) – tejto téme sa budú venovať hudobní profesionáli z Ukrajiny. Záver konferencie bude patriť novým možnostiam zarábania v hudobnom priemysle (How to make money from… wait a minute… Music?).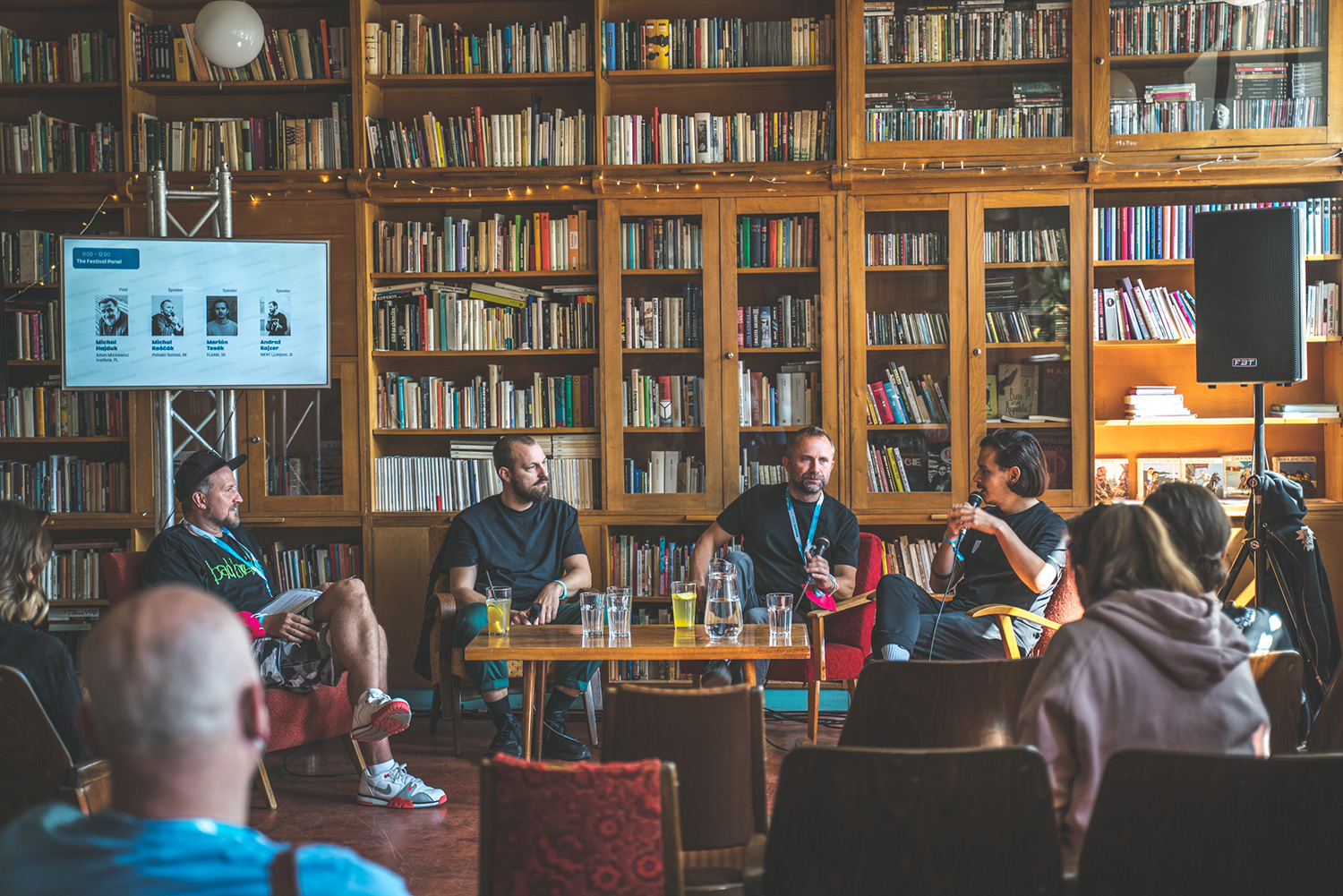 Vstupenky na festival sú v predaji v rôznych variáciách od 12€ do 35€, konferenčný Pro-pass za 49€. Zakúpiť si ich môžete v sieti Tootoot. Ďalšie aktualizované informácie a novinky nájdete na webe festivalu, Facebooku či Instagrame. Live sessions z predchádzajúceho ročníka SHARPE si pozrite tu.
Podujatie z verejných zdrojov podporil Fond na podporu umenia.
Zdroj: TS
Autori foto: Ondrej Irša, Martina Juríčková