Japonský rap, fúzia jazzu a hip-hopu ale aj elektronika a surové gitary. Bratislavský festival SHARPE zverejnil ďalších domácich a zahraničných interpretov. O dve mená sa rozšíril aj konferenčný program. Do line-upu hudobného festivalu a konferencie SHARPE pribudlo spolu 14 mien.
Prvým z druhej vlny zverejnených mien je Shao Dow, predstaviteľ britskej vlny grime-u, rapujúci v angličtine a japončine, a okrem iného aj talentovaný autor anime komiksov a príležitostný ninja! S kompletnou kapelou príde zahrať unikátnu fúziu hip-hopu a akustického jazzu berlínsky producent, bubeník a rapper Magro.
Ako vôbec prvá rumunská kapela sa na SHARPE predstaví clujská štvorica Zimbru, typická svojím chytľavým pozitívnym popom obohateným o syntetizátory a podmanivý spev. V roztancovávaní publika bude pokračovať slovenské drum'n'bassovo-popové duo Meowlau X Val. Do väčších elektronických hlbín divákov vtiahne multi-inštrumentálne duo z Ukrajiny, Krapka;KOMA ktoré sa pohybuje na pomedzí popu, nu-jazzu a elektroniky.
V programe festivalu nebudú chýbať ani výrazné gitarové kapely, medzi ktoré patrí poľská post-punková kapela s výraznými ženskými vokálmi, Izzy and the Black Trees. Kapela sformovaná okolo charizmatickej frontmanky Izabely Rekowskej sa dostala aj do rotácie rádií KEXP a BBC 6 Music. Z holandského prístavu Rotterdam pripláva nezastaviteľné noise-rockové torpédo Kalaallit Nunaat a na garáž-punkovej vlne sa zo susedného mesta dovalia Cloudsurfers, ktorí organizátorov zaujali len pred pár dňami na festivale ESNS v Groningene. "Cloudsurfers – to bol okamžitý booking hneď priamo počas ich koncertu. Tip na túto mladú divokú kapelu sme dostali priamo od Petra Dijkstru – aktuálneho dramaturga legendárneho holandského klubu VERA. Naživo je to neskutočná smršť, a nie len kvôli dvom bubeníkom," dodáva bookerka festivalu Táňa Lehocká.
Svoj nový album naživo s kapelou predstaví výnimočný pesničkár s aktuálnymi textami, citom pre melódie a nadčasový zvuk, Karol Mikloš. Z domácich umelcov zahrajú tiež bratislavskí Krstní otcovia – jedna z najnovších kapiel na scéne, ktorá dokáže svojou radosťou z hudby nakaziť každého pod pódiom. Na festival sa po piatich rokoch s fantastickým novým albumom vrátia melancholickí post-punkoví 52 Hertz Whale. Vo svetovej koncertnej premiére uvedie svoju tvorbu skladateľ Richard Grimm aka Boh Vajec, ktorého budú sprevádzať hudobníci z viacerých krajín v bizarno-eklektickom telese nazvanom Boh Vajec Orchestra.
Nie menej dôležitou súčasťou festivalu je pri hudobnom programe aj odborná konferencia. K doteraz potvrdeným panelistom Oliverovi Rehákovi (Denník N) a svetoznámemu zvukovému inžinierovi Vladovi Mellerovi, pribudol legendárny anglický hudobný manažér a zakladateľ niekoľkých charitatívnych festivalov po celom svete, Stephen Budd. Ako vznikal projekt African Express s Damonom Albarnom alebo ako prebieha spolupráca napr. s Dry The River priblíži návštevníkom konferencie v tzv. "keynote" rozhovore, vedenom moderátorom a šéfredaktorom prestížneho britského IQ magazínu, Gordonom Massonom.
Festivalový line-up ešte zďaleka nie je hotový. "Je výborné vidieť spolu všetkých 21 zatiaľ oznámených kapiel, ktoré už teraz pokrývajú škálu všemožných žánrov. Pri predstave, že k nim minimálne ešte raz toľko pribudne, vo mne prevláda pocit, že nás tento rok čaká jeden z najplnohodnotnejších hudobných lineupov histórie festivalu SHARPE,"avizuje riaditeľ festivalu Michal Berezňák. "Tiež mám úprimnú radosť z druhého keynote speakera, ktorý krásne zapasoval do konferenčného programu."
Vstupenky na festivalovú časť sú v predaji za zvýhodnenú Early bird cenu 29 € už iba do konca januára. PRO PASS, ktorý umožňuje vstup na celý festival, teda hudobnú časť aj konferenciu, stojí 59 €. Vstupenky je možné zakúpiť na stránke festivalu SHARPE: sharpe.sk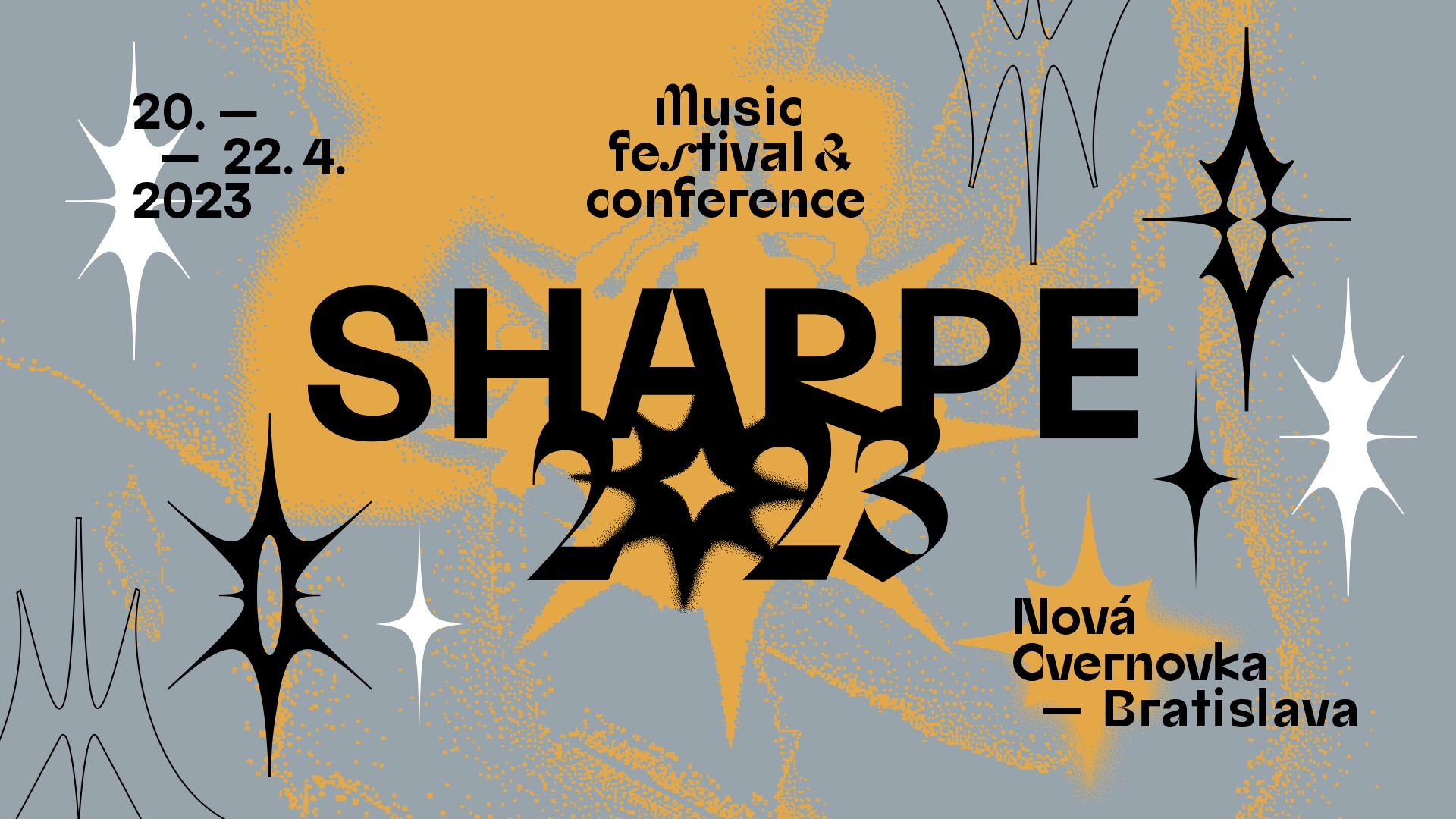 Zdroj: TS