V zime vydali God and Eve svoje debutové EP, ktorým na Slovensku a v Čechách ihneď vzbudili pozornosť. Mladý autorský tandem Eva Sajanová a Richard Grimm dal teraz dokopy štyri nové skladby pod názvom The Fastest Way To Deep Clean a House. Pokračuje v nich v hravom prístupe k art popu so silnými melódiami a vynikajúcim spevom.
Čerstvý hudobný materiál God and Eve prepojili s už vydaným EP The Creation a vznikol tak album s deviatimi skladbami, ktorý bude od budúceho roka dostupný na CD aj na vinyle. "V druhom EP sme pracovali trochu inak v tom zmysle, že už sme začali hrať so stálou zostavou, takže aj ďalší hudobníci dostávali v tvorbe väčšiu voľnosť a celkový zvuk je organickejší," hovorí Richard Grimm.
Kapela je ešte len na začiatku kariéry, ale má ju veľmi sľubne rozbehnutú. Po ich účasti na festivaloch Pohoda a Sharpe v roku 2021 dostávali pochvaly od domácich aj zahraničných médií, promotérov a festivalov. Nasledovala pozvánka na koncert v Prahe v spoločnosti londýnskeho producenta Leifura Jamesa v réžii uznávaných českých dramaturgov Heartnoize Promotion a Mladí ladí jazz.
V nových skladbách Eva s Richardom plynule prechádzajú od komplexných art-rockových kompozícií k popovejším štruktúram a často k tomu pridávajú svojský humor. Pieseň Dear Dairy, ku ktorej by čoskoro malo vzniknúť aj video, je napríklad paralelou mliečnej intolerancie k intolerancii k ľuďom. V The Perfect Song zase v pozadí chytľavého refrénu hučí kuchynský mixér.
"Hrala som na klavíri v kuchyni, Rišo akurát varil polievku a zapol mixér do môjho spevu. Bola to náhoda. Chceli sme spraviť jednoduchú pesničku, ale poňať ju trochu s humorom, tak sa to takto samé zariadilo," vysvetľuje Eva Sajanová a Richard Grimm ju vtipne dopĺňa: "Mixér mal tú istú frekvenciu ako spev a nástroje, tak to tam dobre zapadlo. Väčšinou si ho nosím aj na koncerty, ale bojím sa, že to niekoho v publiku zabije. Nie je to úplne v súlade s BOZP."
Obidvaja autori sa hudbe, resp. umeniu venujú naplno. Richard pôsobí na pražskej HAMU v odbore kompozícia a popri God and Eve má rozrobených viacero projektov v oblasti vážnej hudby. Eva je na bratislavskom Konzervatóriu a VŠMU, kde študuje réžiu dokumentárneho filmu. Svoju vášeň pre tento umelecký odbor využíva aj pri tvorbe klipov pre vlastnú kapelu.
Album The Creation / The Fastest Way To Deep Clean a House vyšiel vo vydavateľstve Slnko Records. Dostupný je digitálne, na streamoch a v predpredaji na vinyle aj na CD.
LP | CD | digital The Creation / The Fastest Way To Deep Clean a House: https://www.slnkorecords.sk/god-and-eve/the-creation-the-fastest-way-to-deep-clean-a-house
The Creation / The Fastest Way To Deep Clean a House (stream): https://slnko.lnk.to/godandeve
The Perfect Song (audio): https://youtu.be/TBYFWHyQq2I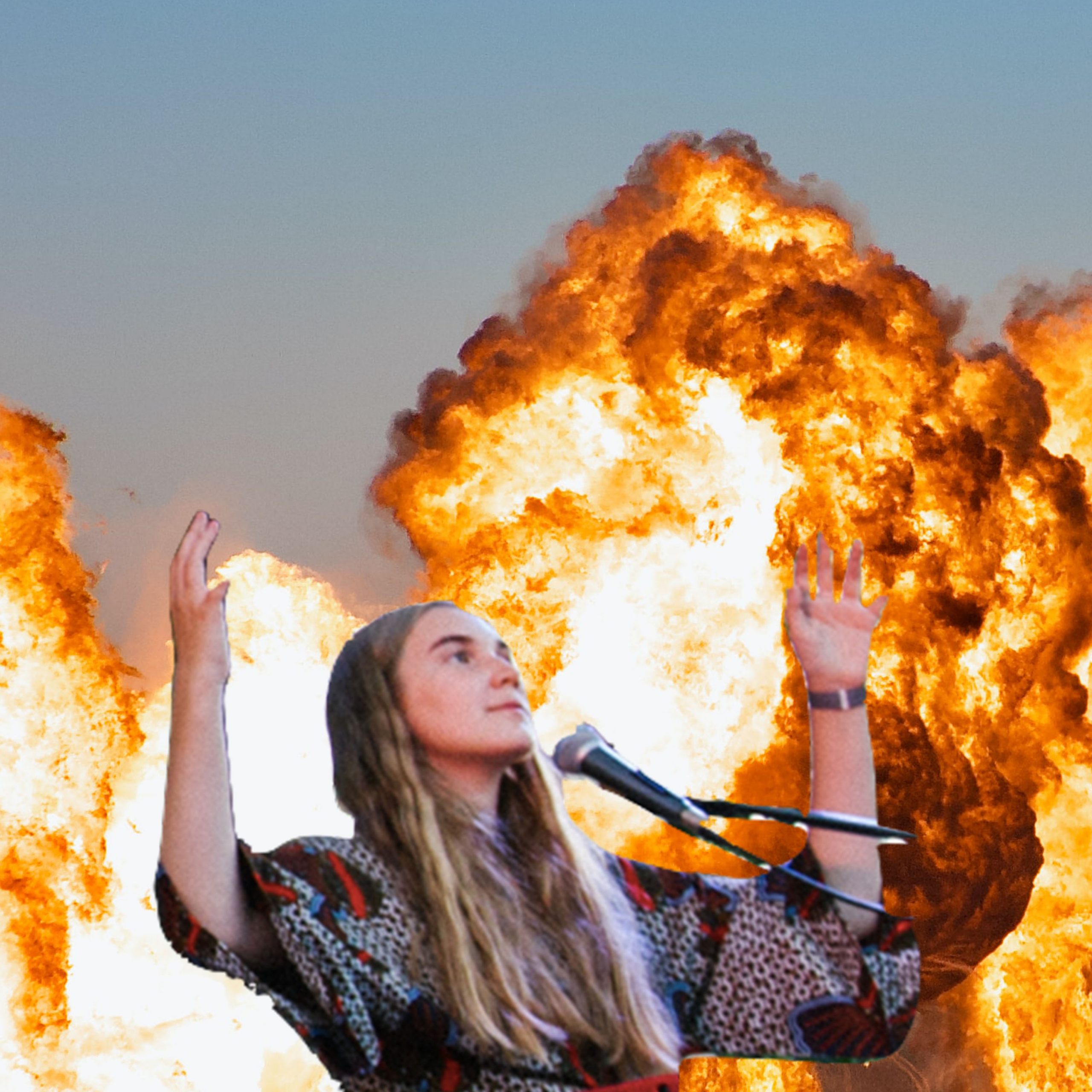 Zdroj: TS