Tomy Kotty, známy najmä ako moderátor v poslednej dobe stále viac inklinuje k hudbe ako ku moderovaniu, čoho dôkazom je aj jeho sólová tvorba v podobe debutového EP-čka No F*ckin Pose, ktoré nedávno uviedol. V EP-čku nájdeme vydarené skladby akými sú napríklad "PRESTUPNÁ STANICA" alebo NO F*CKIN POSE!. O vizuálnu stránku oboch Tomyho skladieb sa postarali chalani z ILLUMINATE.
Nie je tomu inak ani pri pop punkovej novinke NEHAJ TAK, ktorú dopĺňa pútavý a originálny videoklip, v ktorom Tomy spolu s YAEL-om striedajú rôznorodé outfity v zaujímavých pózach netradičného priestoru. Okrem spolupráce s YEAL-om už aj vizuál skladby, v ktorom sa pár scén odohráva pred fotostenou s logom Illuminate potvrdzuje, že Tomy Kotty sa stal novým interpretom labelu ILLUMINATE.
"Nakoľko som vyrastal na kapelách ako Blink 182 alebo Green Day, vždy ma tento žáner niečím priťahoval a dlho som sa snažil hľadať kompromis medzi rapom a rockom. Súčasne som sa snažil tento hudobný štýl v slovenskom jazyku podchytiť tak, aby som sa za svoju tvorbu mohol hrdo postaviť. Myslím si, že sa nám to spolu s Matúšom podarilo. Výborne sme sa zohrali a sami sme zostali prekvapení, ako nám spolu ladia hlasy. Z komplexného hľadiska sa považujem za multi žánrového poslucháča, ale pop punkový žáner je pre mňa výzva a mienim v ňom ďalej pokračovať.
Taktiež plánujem pracovať na komplet novom repertoári, s ktorým vystúpim aj na pódiách. Byť súčasťou ILLUMINATE pre mňa okrem iných rozmerov znamená niekoľko násobne zvýšenú efektivitu v mojom kreatívnom a umeleckom procese a rozvoji, takže sa na to veľmi teším" ,dodáva Tomy.
Aktuálne Yael, víťaz ocenenia Objav roka 2021 Ruka Hore Awards plánuje ďalšie skladby a projekty, ktoré ma zvukovo na starosti ako aj jeho aktuálnu novinku hudobný producent Maxo Mikloš alias Lil Max.
Pred nedávnom YAEL-ovi vyšla novinka "UŽ NAVŽDY", v ktorej videoklipe zinscenovali interpretov pohreb. Najbližšie sa môžeme tešiť na pripravovanú novinku z YAEL-ovej tvorby, "ARABELA", ktorej akustický úsek si môžeme vypočuť vďaka projektu "MUSIC STAIRS", kde sa nachádza časť tejto doposiaľ nevydanej novinky.
https://www.youtube.com/watch?v=R7_-JpLpt-o
https://www.instagram.com/illuminate_production/
https://www.instagram.com/matuskolarovsky/
https://www.instagram.com/tomykotty/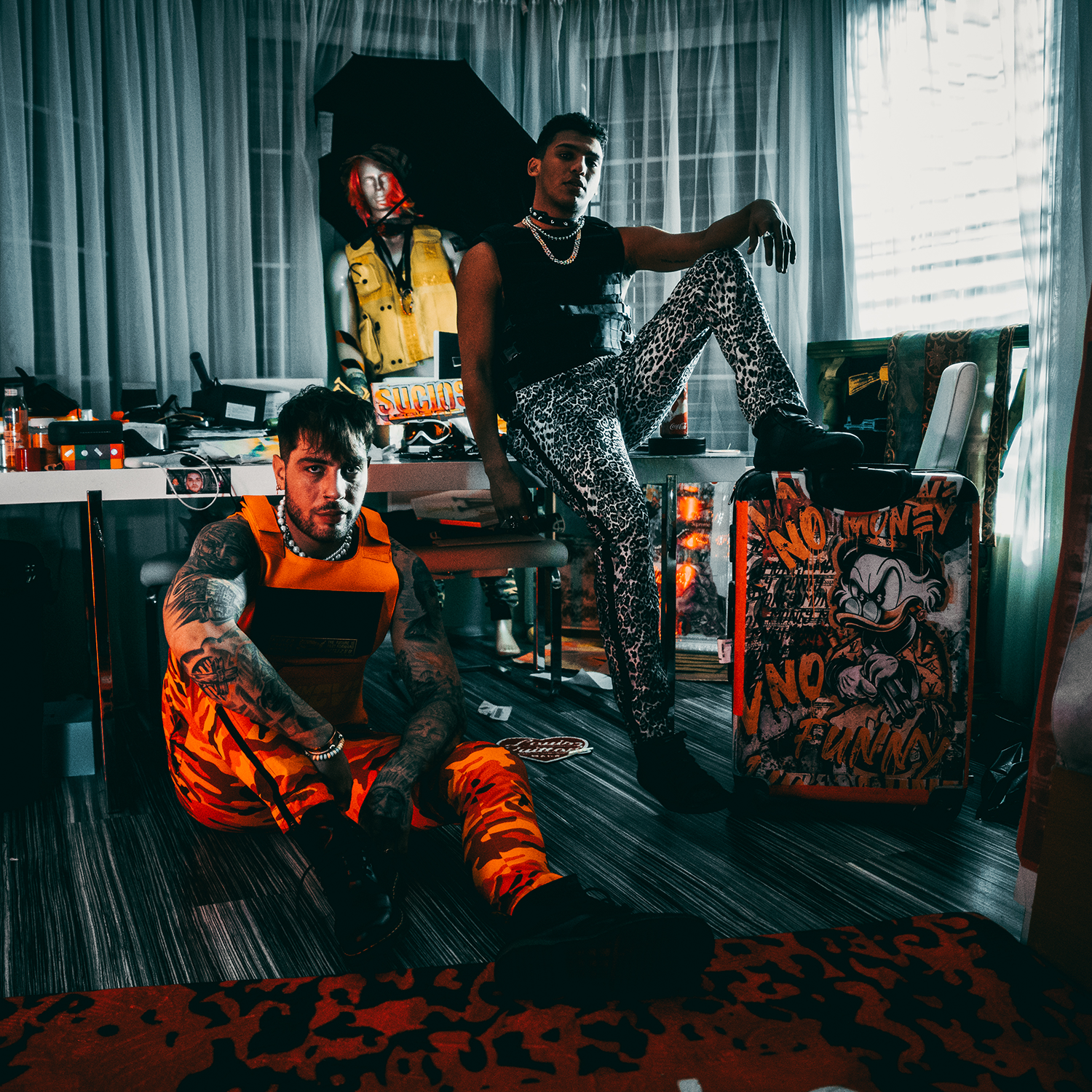 Zdroj: Illuminate
Photo: @photohruso