Píseň Napůl Lásky, je moderní písní využívající tradiční šedesátkový rytmus, ale zároveň s moderním zvukem, tak jak ho v dnešní době rády využívají Meghan Trainor nebo Adele.
Pokud patříte mezi milovníky stylu šedesátých let, tak si určitě užijete i nový videoklip, který září barvami. Vtipně rozdělené barevné spektrum pro každou zpěvačku zvlášť je provokativní pastvou pro oči a zároveň vystihuje text skladby o mileneckém vztahu. Velmi originální choreografie se chopil Filip Jankovič, který si tam i sám zatančil hlavní roli. Kamery se chopil Tomáš Moravec známý mnoha zajímavými videoklipy Báry Polákové. Olga Lounová k tomu říká: "Tahle píseň rozhýbe každého."
OLGA LOUNOVÁ – "Napůl Lásky" 3:15
Music: Elis Mraz
Producer: Ondřej Žatkuliak
Record Label: OL records
IRSC: CZK101800012
IRSC music video: CZV532000002
"Je to trochu jiná písnička, ale mě ta různorodost naplňuje, nechci se škatulkovat jen do jednoho stylu," říká Olga
Píseň Jsem optimista Olgy Lounové právě dosáhla magického 25 milionového shlédnutí na YouTube, za touto písní ovšem nijak nepokulhávají další hity jako Protože to nevzdám, ten dosáhl už přes 9 milionů zhlédnutí, Láska v housce přes 12 milionů, K výškám 4 miliony atd.
Elis Mraz je vítězkou v anketě český slavík jako Objev roku 2014 a semifinalistkou soutěže Hlas Česko Slovenska. Její Hit Wanna Be like je v současné době v Top Czech playlistu na Spotify.
Jak vznikla tahle písnička?
Eliška: Písnička vznikla na hudební session ve Švédsku, kde jsem ji rozpracovala se švédským producentem Rickard Bonde. Poté byla nějaký čas v šuplíku. Když mě Oli pozvala jako hosta do Fóra Karlín na svůj vyprodaný koncert a zvažovaly jsme jakou píseň spolu zazpívat, tak jsem píseň přepsala do češtiny a poslala Oli, zda by ji nebavila. Měla jsem obrovskou radost, že ano a píseň jsme mohly spolu udělat.
Olga: Moc se mi líbila. Ale je pravda, že tomu ještě předcházeli pokusy napsat nějakou píseň společně. Vždycky jsme něco rozdělaly a pak se zasekly, ale nakonec jsme každá přinesly raději svoji písničku. Eliška tuhle skvělou retro vypalovačku a já písničku Protože to nevzdám, kterou s námi ale nakonec nazpívalo ještě 13 dalších českých zpěváků.
Jaké bylo natáčení klipu?
Eliška: Natáčení bylo velmi barevné a zábavné. Klip jsme si s Oli vymýšlely samy, po večerech jsme vybíraly barvy, cvičily choreografie nebo jezdily po vetešnictvích a kupovaly kulisy, které pak ještě i večer před natáčením dobarvovaly. Byla to krásná a kreativní zkušenost takhle společně tvořit.
Olga: Musím říct, že to byl celkově hodně rozsáhlý projekt. Na české poměry i velký tým kreativních lidí, ale na každém detailu je kus z nás. Výsledek mě baví snad ještě víc než samotné natáčení. Máme ale jednu zajímavou historku z natáčení. Dokonce je ta historka součástí finálního výsledku a můžete ho zahlédnout ve videoklipu v závěrečné scéně.
Objevila se nám na natáčení slečna se sluchovým postižením. Byla moc milá, tak jsem jí nabídla, zda by nechtěla natočit s námi závěrečnou hromadnou scénu. Ona byla štěstím bez sebe, tak jsme ji nechali obléknout, učesat a namalovat. Natočila to s námi, přestože hudbu neslyší. Teprve poté jsme zjistili, že do ateliéru zabloudila omylem. Místo v Kobylisech vystoupila v Klecanech, a protože byl večer a viděla světla z ateliéru, tak šla za námi. A prý si splnila sen si zahrát před kamerou. Jen máme menší problém, neznáme její jméno, proto chceme poprosit fanoušky, zda by nám ji nepomohli najít. Má u nás honorář za své vystoupení.
Máte rády retro?
Eliška: Více než retro miluji Pin up styl, do kterého je celý klip hozený. Jeden čas jsem se takto česala a oblíkala i v normálním životě. Tedy si natočit klip v tomto stylu bylo i takové splněné přání.
Oli: Já už jsem vlastně trochu takový retro, tak retro miluju. Pin upky, barvy, ženskost a sukně této doby je neokoukatelná.
Co byste písničce popřáli?
Eliška: Hlavně ať se lidem líbí a dělá aspoň takovou radost, jakou jsme měly mi s Oli při jejím tvoření a točení.
Olga: Přála bych jí hodně tanečních podob a kreací nejen od tanečníků, ale i od lidí, co se utrhnou sami doma.
Nedávno jste byly v Eurovizi jako sokyně, berete se takto i v normálním životě?
Eliška: Ano, nedávno jsme sice bojovaly tak trochu proti sobě, ale rozhodně se to na našem vztahu nepodepsalo. Právě naopak. Mám obrovskou radost, že jsem v Olze našla kamarádku a beru ji i za takovou rádkyni, jelikož v mnoha ohledech je to neskutečná žena a dříč, který mě samotnou velmi motivuje.
Olga: To byla skvělá zkušenost, zjistili jsme, že jsme obě hráčky, ale jakmile hra skončí, jede se dál, tak jak to při hře bývá. Já osobně miluju deskové hry a prožívám je podobně i tam. Jedu naplno, ale nezlobím se, když prohraju, protože mě baví ta hra samotná. A jsem hrozně ráda, že jsme mohly hrát společně, protože jsem to měla s kým prožívat a probírat. A ještě radši jsem, že se nám vše prohlubuje. Elišku mám strašně moc ráda jako kamarádku a obdivuju její úžasný talent, hlas, smysl pro humor i otevřenost.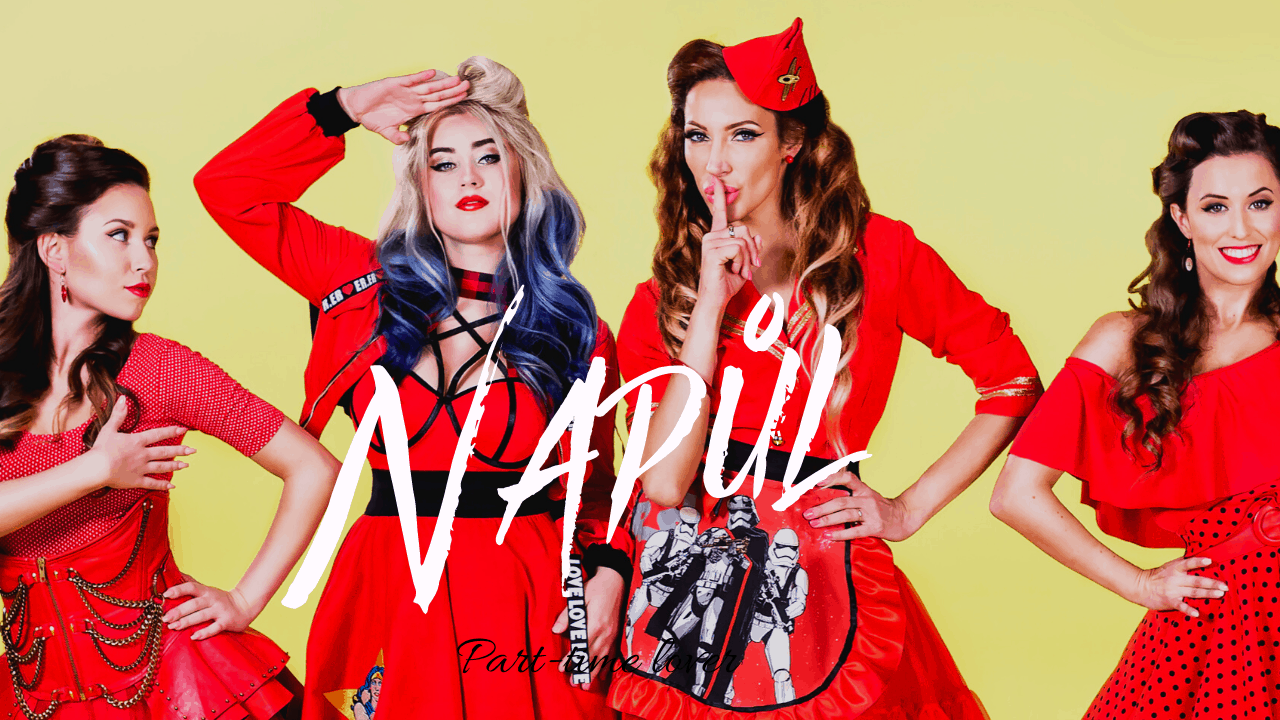 Zdroj: TS