Po dvoch rokoch, kedy sa podujatie Doma dobre pre pandémiu konalo iba formou online vysielania, sa ho opäť podarilo zorganizovať za účasti širokej verejnosti. Cieľom bolo pomôcť ľuďom bez domova, šíriť osvetu a upozorniť spoločnosť na skutočné problémy ľudí bez domova, pre ktorých je zima kritickým obdobím. Dôležitým momentom Doma dobre bolo aj pomocou koncertov, diskusie, divadla či vernisáže pritiahnuť verejnosť do Nocľahárne sv. Vincenta de Paul v Bratislave.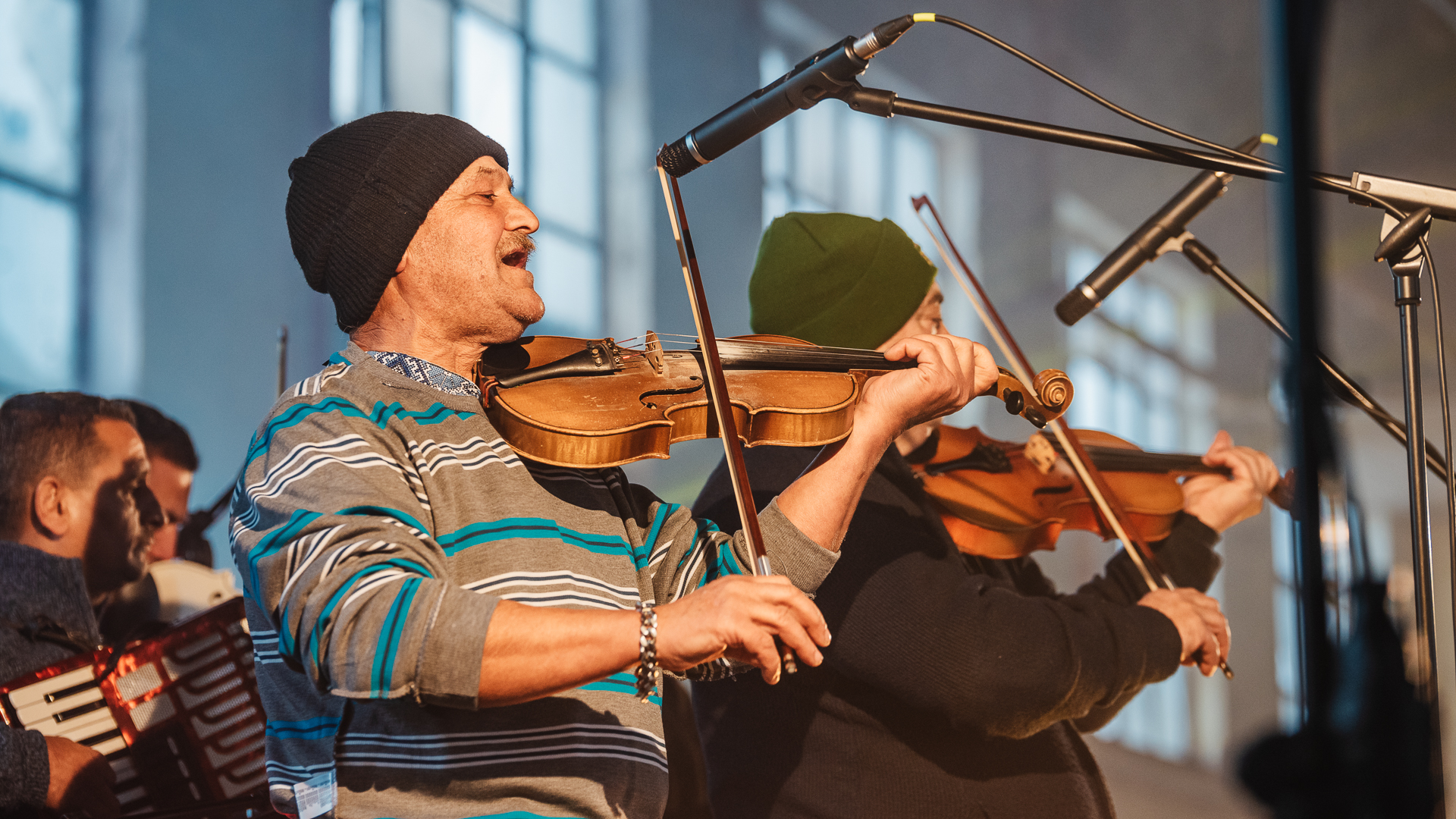 Podujatie zorganizoval festival Pohoda spolu s neziskovou organizáciou Depaul Slovensko, ktorá pomáha ľuďom bez domova už prevádzkovaním nocľahární, sociálnou adaptáciou, či hľadaním si zamestnania aj trvalého bývania.
8. ročník Doma dobre odštartoval v nedeľu 11. decembra popoludní vystúpením folklórna skupina Šukovci, ktorá hneď od začiatku roztancovala takmer všetkých návštevníkov. Následne po nich to rozbalila skupina Meowlau X Val, ktorej koncert nebol o nič menej energický.
Po prvých dvoch hudobných vystúpeniach nasledovala diskusia na tému "O bytoch a ľuďoch". Pracovníčka pre bytové otázky Dominika Köhler a terénny sociálny pracovník Ján Mock rozprávali o princípe "Housing first", ktorý je najefektívnejším spôsobom v ukončovaní bezdomovectva. Dostupné bývanie a domov sú absolútne kľúčové pre riešenie zdravotných a sociálnych problémov, hľadanie práce či obnovenie rodinných vzťahov. Počas diskusie bol pripravený aj alternatívny program pre deti, ktoré sa mohli zabaviť na predstavení Princezná Halabala v podaní Martina Daniša. Návštevníci si zároveň mohli pozrieť foto-vernisáž s názvom "Spolu doma", na ktorej boli prezentované fotky zachytené priamo ľuďmi bez domova.
Po diskusii a divadle nasledoval vrchol večera – koncert rapera Gleba. Vyše stovka ľudí spolu s klientami nocľahárne vytvorili na koncerte neopakovateľnú atmosféru.
Sme veľmi radi, že našu nocľaháreň a najmä našich klientov – ľudí bez domova, prišli podporiť svojimi vystúpeniami Gleb, Šukovci a Meowlau X Val. A rovnako nás teší, že sem prišli aj ľudia, ktorí domov majú. Takéto spojenia – stretnutia sú veľmi dôležité pri integrácii do spoločnosti," hodnotí podujatie Zuzana Kuľhová z neziskovej organizácie Depaul Slovensko. Stretnutie sa s ľuďmi bez domova v nocľahárni – ich prostredí, ako spôsob integrácie, považuje za veľmi dôležitý moment podujatia Doma dobre aj Barbora Bodnárová z tímu Pohoda: "Stretávate ich v prostredí, v ktorom sa oni cítia doma. Dáva vám to možnosť prehodnotiť svoje postoje. Nemôžeme očakávať, že ich životy sa zásadne zmenia bez ich akceptácie v našich životoch, lebo pomoc pre ľudí bez domova sa začína v našich hlavách… Každý rok odchádzam z Doma dobre bohatšia a preto je dôležité, že Pohoda a Depaul túto akciu organizujú."
Podujatie Doma dobre zároveň podporilo výzvu "Adoptuj si posteľ", ktorú je možné podporiť finančne aj naďalej. Ročne sa na zariadenia organizácie Depaul Slovensko obráti viac ako dvetisíc ľudí v núdzi. Poskytujú im teplé jedlo, ošatenie, sociálne poradenstvo, bezpečie postele a to najdôležitejšie – pomocnú ruku a prijatie od pracovníkov organizácie Depaul. Pre organizáciu Depaul je však zima finančne veľmi náročná. "Adopciou postele" formou pravidelného daru tak podporovatelia pomôžu organizácii Depaul byť oporou pre každého, kto sa na nich obráti. Viac o práci a pomoci ľuďom bez domova sa dozviete na webe depaul.sk a adoptujsipostel.sk.
Zdroj: Pohoda
Foto: Adam Zvolenský