Nádherná snová rozprávka v spojení s krásnou hudbou! Na divadelné dosky sa vracia rodinný muzikál Peter Pan. Hlavné dospelácke postavy si zahrajú slávni herci ako Marek Majeský, Marián Labuda, Michal Kubovčík. Tie ostatné stvárnia talentované deti, ktoré objavilo Divadlo ŠOK a Divadlo ÚSMEV. Malí aj veľkí diváci sa opäť nechajú vtiahnuť do magického sveta, v ktorom proti sebe bojuje zákerný Hook a jeho banda pirátov s večným dieťaťom Petrom Panom a jeho bláznivými kamarátmi. Predstavenie režíruje Viktor Vincze starší, nádhernú hudbu zložil Valentín Kozaňák. Nenechajte si ujsť toto výnimočné predstavenie, premiéra bude už 22. septembra v Dome kultúry v Šali.
Skvelá správa pre milovníkov divadla a večné deti! Divadlo ŠOK a Divadlo ÚSMEV pripravujú rodinný muzikál na motívy nezabudnuteľného príbehu Jamesa Matthewa Barrieho – PETER PAN. Výnimočné spojenie detských hercov s profesionálnymi dospelými umelcami, v príbehu plnom detskej radosti, priateľstva, fantázie a divadelnej mágie, sľubuje nezabudnuteľný zážitok. Rolu otca si zahrá Marek Majeský.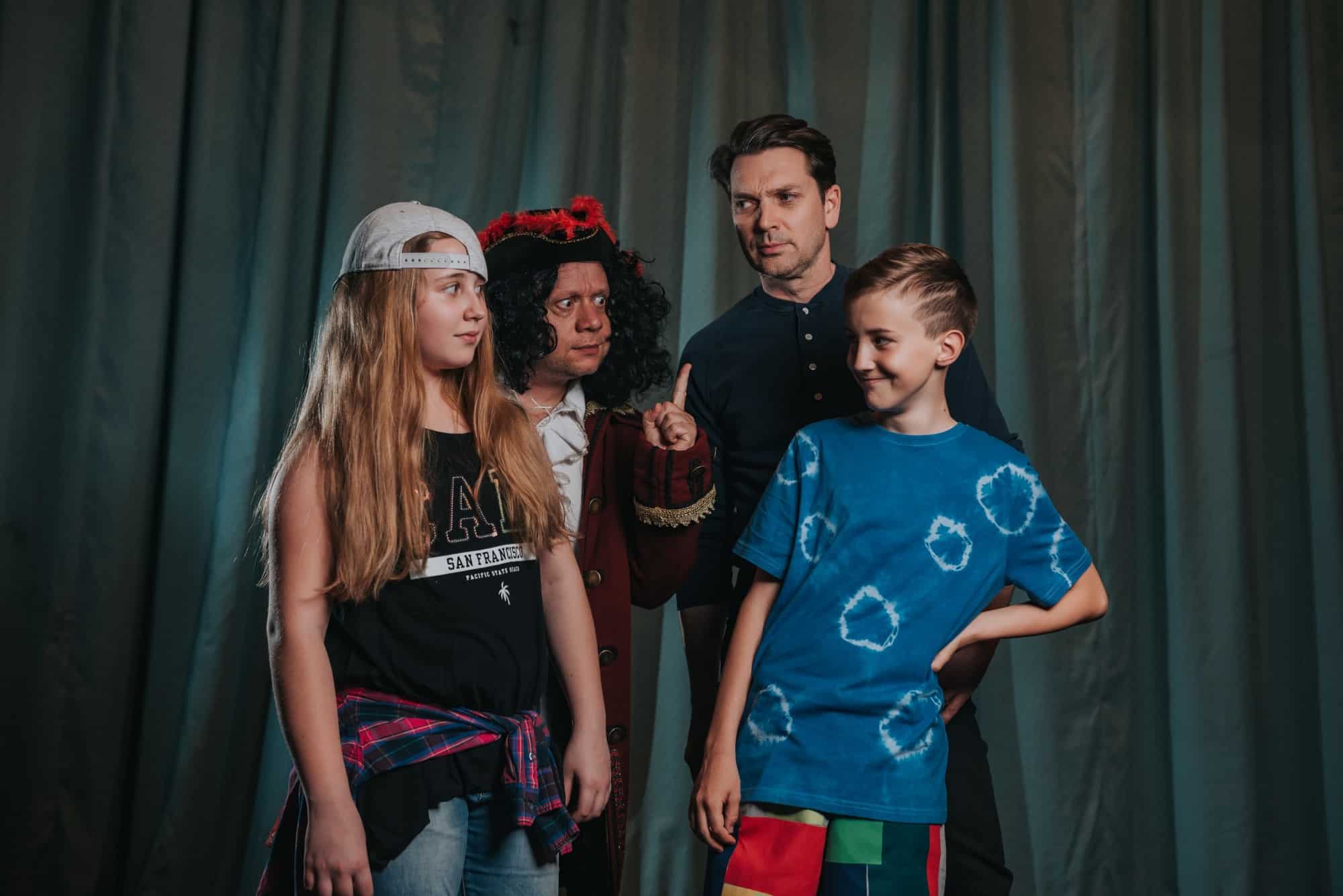 "Priznám sa, že ja som vyrastal na slovenských rozprávkach od Dobšinského a keď som bol väčší, miloval som Jula Verna. Keďže som dieťa narodené v období socializmu príbeh Petra Pana u nás nebol až taký známy. Ale veľmi sa mi páči. Stvárnim otca, už sa totiž postupne dostávam do týchto kategórií, zvykám si na vyzretejšie postavy. Táto rola je mi ako otcovi dvoch malých dcér naozaj veľmi blízka," vraví s úsmevom Marek Majeský.
Predstavenie, kde sa hrá, spieva a tancuje prinesie výnimočný divadelný a hudobný zážitok. Nádhernú hudbu zložil Valentín Kozaňák, režisérom predstavenia bude Viktor Vincze, otec známeho televízneho moderátora. Peter Pan je nezabudnuteľným príbehom o boji zákerného Hooka v podaní Mariána Labudu a bandy pirátov, proti večnému dieťaťu Petrovi Panovi a jeho partii bláznivých kamarátov.
"Ja som v tomto muzikáli hral už pred 15 rokmi a veľmi sa teším na nové naštudovanie a nových ľudí, ktorí v ňom hrajú. Je to krásna rozprávka, nehynúci motív boja dobra so zlom, navyše sprevádzaný nádhernou hudbou Valentína Kozaňáka. Teraz si to pozrie aj môj syn a som zvedavý, ako to prijme," dodáva Marián Labuda.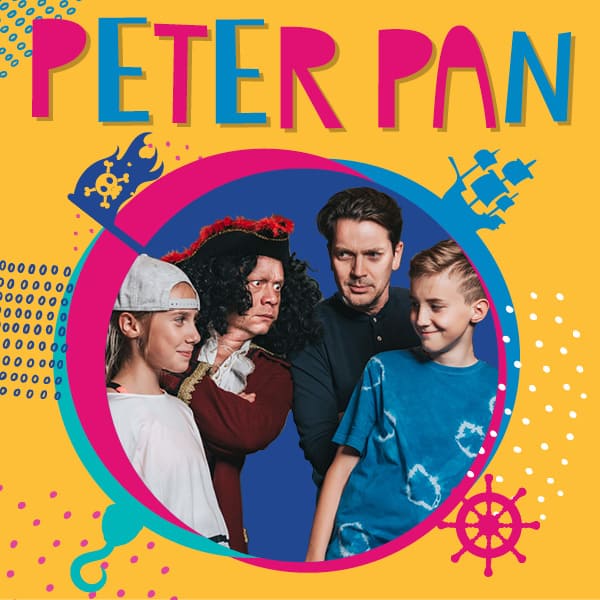 Okrem týchto dvoch skvelých hercov si v muzikáli zahrá aj Michal Kubovčík, a najmä úžasné talentované deti. Premiéra je naplánovaná na 22. septembra v Dome kultúry v Šali. Lístky sa dajú zakúpiť v sieti Ticketportal (https://www.ticketportal.sk/event/Peter-Pan)
Predstavenie Peter Pan si môžete pozrieť v nasledovných mestách:
22.9.2019 o 15h Dom kultúry Šaľa (premiéra)
13.10.2019 o 15h Dom umenia Piešťany
26.10.2019 o 15h Dom kultúry Liptovský Mikuláš
3.11.2019 o 15h DK Zrkadlový háj Bratislava
9.11.2019 o 16h Dom kultúry Brezno
17.11.2019 o 15h Kino Hviezda Trenčín
23.11.2019 o 16h DK Podborová Zvolen
7.12.2019 o 16h Dom kultúry Rimavská Sobota
Zdroj: Propaganda House