Na Pohode 2019 zaznie aj jeden z najznámejších hlasov v histórii – do Trenčína príde Liam Gallagher. Tisíce čitateľov magazínu Q a poslucháčov Rádia X ho v anketách označili za najväčšieho frontmana všetkých čias. Zakladateľ a spevák legendárnych Oasis či kapely Beady Eye sa po niekoľkoročnej odmlke vrátil minulý rok s fantastickým sólovým albumom As You Were.
Ten sa stal okamžite jednotkou britskej hitparády, pričom v prvom týždni predal viac nosičov ako všetky ostatné albumy v TOP dvadsiatke spomínaného rebríčka dokopy. Liam krátko po comebacku získal ocenenia Best Live Act a Icon Award v rámci Q Awards, Godlike Genius Award za službu hudobnému priemyslu v rámci NME Awards, ako aj nominácie na Brit Awards a NME Awards pre najlepšieho speváka a live umelca. Minulé leto strhol mixom nových a starých hitov ako headliner návštevníkov festivalu TRNSMT, Benicassim či Isle of Wight a nás veľmi teší, že už najbližšie leto dá parádnu bodku za Pohodou 2019.
Liam Gallagher je najmladší z troch synov írskych prisťahovalcov z predmestia Manchesteru, na rozdiel od staršieho Noela nejavil v detstve veľký záujem o hudbu. Všetko vraj zmenila rana kladivom do hlavy od spolužiaka. Odvtedy bol posadnutý túžbou stať sa členom kapely. Inšpirovaný The Beatles (obzvlášť Lennonom), The Who, The Kinks, The Jam či Madonou založil so spolužiakom prvú kapelu The Rain. Po tom, ako sa k ním pridal Noel, sa premenovali na Oasis. Spolu vydali osem n°1 albumov, pričom najúspešnejšie boli najmä prvé tri – Definitely Maybe, (What's the Story) Morning Glory? (podľa poslucháčov BBC najlepší album za posledných 30 rokov) či Be Here Now. Tie definovali druhú polovicu deväťdesiatych rokov, pričom Oasis sa stali vedúcou kapelou vtedy dominantného britpopu. Ich úspech prirovnávali k The Beatles, Pink Floyd či The Rolling Stones. Získali sedemnásť NME Awards, deväť Q Awards, šesť Brit Awards či štyri MTV Europe Music Awards. Majú tiež niekoľko zápisov v Guinessovej knihe rekordov: napríklad 22 týždňov nepretržite v TOP 10 britskej hitparády či fakt, že ich albumy a piesne vydržali na čele britskej hitparády 765 týždňov. Napriek mimoriadnemu úspechu kapela neustála roztržky medzi bratmi, ktoré koncom augusta 2009 viedli k odchodu Noela. Liam a ostatní členovia Oasis pokračovali v kapele pod novým názvom Beady Eye a Noel po čase založil vlastnú kapelu Noel Gallagher's High Flying Birds.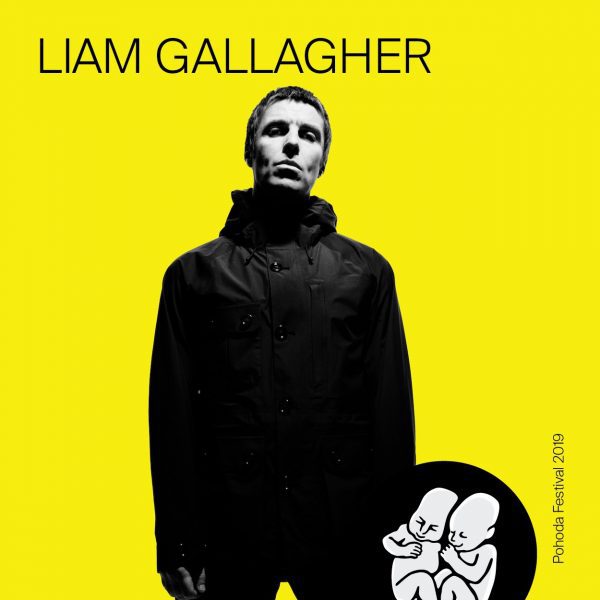 Liamova Beady Eye sa ale po dvoch albumoch Different Gear, Still Speeding a BE rozpadla. Následne si dal Liam niekoľkoročnú pauzu, ktorú prerušili nové hudobné nápady a túžba robiť opäť to, čo mu ide najlepšie – postaviť sa pred mikrofón a strhnúť tisíce ľudí pod pódiom. Podpísal Warner Bros, ktorý mu navrhli, aby skúsil spraviť zopár piesní s producentom Gregom Kurstinom (Paul McCartney, Foo Fighters, Adele, Beck, The Shins, Sia). Výsledkom bol jeho prvý sólový album As You Were, ktorý sa stal okamžite britskou jednotkou, pričom v predajnosti platní za jeden týždeň išlo o najrýchlejšie sa predávajúci album za posledných 20 rokov. Okrem Kurstina sa na albume podieľal aj Andrew Wyatt (Lorde, Bruno Mars, Lyyke Li, Florence + The Machine, Miike Snow) a Dan Grech-Marguerat (Keane, Hurts, Lana Del Rey, Moby). Podľa magazínu Q je As You Were dôkazom, že najcharizmatickejší generál rocku je späť v službe a AllMusic dodáva, že ide o najlepšiu nahrávku, akú vydali obaja Gallagherovci od rozpadu Oasis. As You Were bol tiež jedným z dôvodov, pre ktorý dostal Greg Kurstin Grammy pre producenta roka. Liam v máji 2018 oznámil, že s Kurstinom a Wyattom už pracuje na druhom sólovom albume.
Liam Gallagher o sebe nikdy netvrdil, že je rodeným songwriterom. Aj v Oasis bol autorom väčšiny veľkých hitov jeho starší brat Noel. No ako raz Liam napísal na Twitteri: "On ich napísal, ja som z nich spravil hity". Narážal tak na svoju schopnosť predať všetko na pódiu svojim nezameniteľným hlasom a charizmou z pozície jedného z najväčších frontmanov všetkých čias. To potvrdzuje aj The Guardian, ktorý mu v recenzii na minuloročný koncert v Leedse dal päť hviezdičiek z piatich a označil ho za poslednú veľkú rokenrolovú hviezdu*. S rovnakým hodnotením prišiel po Liamovom minuloročnom koncerte v Berlíne aj šéf našej umeleckej produkcie Andreas Imrich. Slová o poslednej veľkej rokenrolovej hviezde príde Liam Gallagher osobne potvrdiť už o pol roka do Trenčína.
Zdroj: Pohoda