Účinkujúci Pohody The 1975 sa stali najúspešnejšou kapelou Brit Awards 2019, keď zvíťazili v hlavných kategóriách – britská skupina roka a album roka. Ich album A Brief Inquiry Into Online Relationships za sebou nechal aj nahrávky Florence + The Machine či Georgea Ezru. Medzi kapelami zase dominovali v konkurencii Arctic Monkeys či Gorillaz.
Kapela sa predstavila aj na pódiu počas slávnostného galavečera so skladbou "Sincerity Is Scary" z ich najnovšieho albumu. Krátko po vydaní mimoriadne úspešného A Brief Inquiry Into Online Relationships chystajú The 1975 vydanie ďalšieho albumu – koncom mája ja na pláne Notes on a Conditional Form, ktorý budú zrejme medzi prvými počuť naživo aj návštevníci Pohody 2019.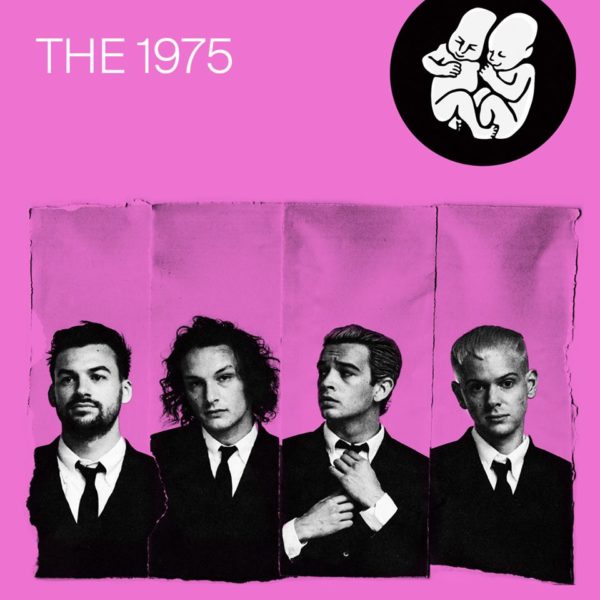 Ďalší účinkujúci Pohody 2019
20 týždňov pred začiatkom Pohody pribudli do line-upu festivalu ďalšie skvelé mená. Fanúšikov tanečnej hudby poteší francúzsky elektronický producent Vitalic, londýnska Drum&Bassová hviezda Dimension či moskovské duo IC3PEAK. World Music doplní psychedelicko-orientálny rock'n roll z Istanbulu v podaní BaBa ZuLa a fanúšikov experimentálnejšieho hudobného a pódiového prejavu poteší Natalie Sharp (Lone Taxidermist), ktorá príde na Pohodu s projektom BodyVice. Na 23. ročníku nášho festivalu sa predstavia aj našim návštevníkom dobre známi umelci ako izraelská kapela Lola Marsh a austrálsky disco kráľ Donny Benét, ktorý príde tentokrát s kapelou.
VITALIC LIVE – Francúzsky producent elektronickej hudby Pascal Arbez Nicolas známy ako Vitalic je autorom chytľavých trackov "Poison Lips", "Poney Pt. 1" či "La Rock 01. Už jeho debut OK Cowboy prirovnal Pitchfork kvalitou k albumom Daft Punk Homework či Discovery. Fanúšikov si okrem nápaditej hudby získal aj live vystúpeniami, ktoré vždy podporí skvelou vizuálnu stránkou ako v prípade impozantnej "V Mirror" live show (obklopený obrovskými elektronickými zrkadlovými panelmi).
Dimension – Londýnsky D'n'B producent Dimension je podľa Resident Advisor jedným z najvyhľadávanejších elektronických producentov, ktorý ponúka perfektnú rovnováhu medzi hudbou vhodnou pre kluby i pre rádiá. Spolupracovali s ním Andy C, Sub Focus či Chase & Status. Obľúbenec moderátorov BBC ako Annie Mac a Zane Lowe sa dostal s piesňou "Whip Slap" na čelo celoročnej predajnosti Beatport D'n'B. Jeho spoločný track so Sub Focusom "Desire" získal prestížnu Drum and Bass Arena Awards za najlepšiu pieseň roka.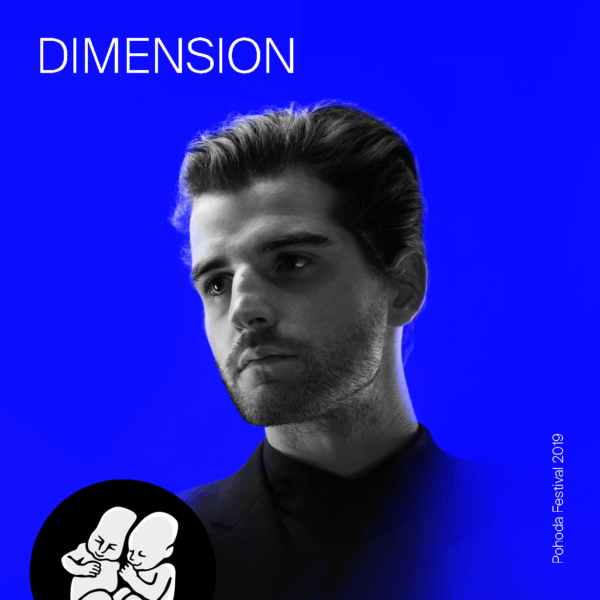 Lola Marsh – Hudobná láska na prvé vypočutie – aj tak sa dá opísať vzťah festivalu Pohoda a jeho návštevníkov k izraelskej kapele Lola Marsh. Už pri svojej premiére na Slovensku v roku 2014 vystúpili ako neznáma kapela na našom hlavnom pódiu. Chémia zafungovala okamžite. Nasledovalo turné, viaceré sólo koncerty i ďalšie vystúpenia na Pohode. Presne pred rokom odohrali svoj najväčší sólo koncert v Refinery Gallery s nezabudnuteľnou cover verziou piesne Čerešne, ktorú spolu s Yael odspievalo 1500 dojatých ľudí. Lola Marsh vystúpili na Slovensku od svojej premiéry každý rok a inak tomu nebude ani tentokrát, vo štvrtok podvečer otvoria dianie na hlavnom pódiu Pohody 2019.
IC3PEAK – Moskovské elektronické duo IC3PEAK má na konte ceny z Jager Music Awards (v kategórii elektronická hudba) a z Golden Gargoyle Awards (najlepší experimentálny projekt roka). Ich video k piesni "Death No More" spôsobilo, že sa dovtedy mimoriadne úspešná kapela dostala do nežiadúcej pozornosti ruských bezpečnostných služieb. Kapele boli zrušené viaceré koncerty, pričom samotných členov kapely zadržala polícia. Príbeh kapely spojený s údajným "blacklistom nežiadúcej hudby" opísali médiá ako The Guardian, The Independet, BBC, NPR či Arte.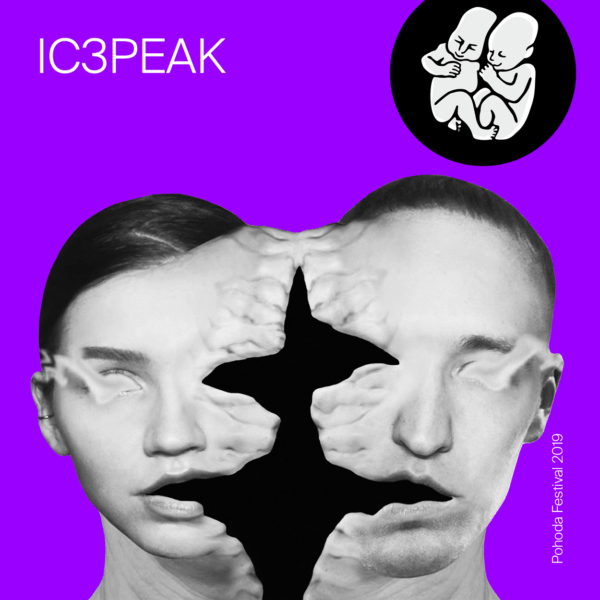 BABA ZULA – Na trenčianskom letisku zaznie aj istanbulský psychedelický rock'n'roll v podaní kapely BaBa ZuLa. Tá hrá na tradičných (i netradičných) tureckých nástrojoch nevšednú kombináciu psychedélie, reggae, elektroniky a dubu. Ich show je úchvatnou prehliadkou rôznych druhov umení, keď na pódiu okrem originálnej hudby môžete vidieť brušnú tanečnicu, poéziu, divadlo či kreslenie naživo. Divákom tak prináša výstredný audiovizuálny sviatok. Culture Trip ich zaradil medzi TOP 10 umelcov z Turecka, ktorých by ste mali poznať a The Guardian dal ich albumu Do Not Obey (2016) štyri hviezdičky z piatich.
The Donny Benét Show Band – Počas premiéry na Slovensku vystúpil Donny Benét sám, na vypredanej jesennej tour ho už na saxofóne sprevádzal brat Dan a najbližšiu Pohodu už odohrá s celou kapelou – v rámci európskej premiéry v zostave The Donny Benét Show Band. Počas jeho koncertov tancovali SBS-kári, fotografi, stage manageri i barmani. Ľudia vytiahli jagavé kúsky zo šatníka svojich rodičov, aby napokon mnohé z nich skončili pod nohami Donnyho Benéta. Objav Pohody má na Slovenskú aj oficiálny fanklub, ktorý má momentálne už vyše 500 členov. Podľa portálu Aktuality.sk predviedol tento stroj času romantický návrat do 80-tych rokov a šou, na ktorú budú účastníci koncertu spomínať ešte dlho a predovšetkým s úsmevom na tvári.
Natalie Sharp (Lone Taxidermist) – Výstredná britská umelkyňa Natalie Sharp (Lone Taxidermist) príde na Pohodu s novým projektom BodyVice. Natalie podľa Noisey tvorí "skosený glam exlectro pop s narušenými psychedelickými hranami" a The Quietus jej performance opísal ako "bezbožné zlúčenie Grace Jones, Ari Upovej a Johna Cooper Clarka s "divoidným" kvílením a vrzgajúcimi harmóniami." Natalie je skúsená sound & stage dizajnérka, performerka a profesionálna umelecká maskérka, či skôr hig-end bodypainterka, pričom v najnovšom projekte sa jej dizajnérske praktiky zbližujú so zvukom a telom.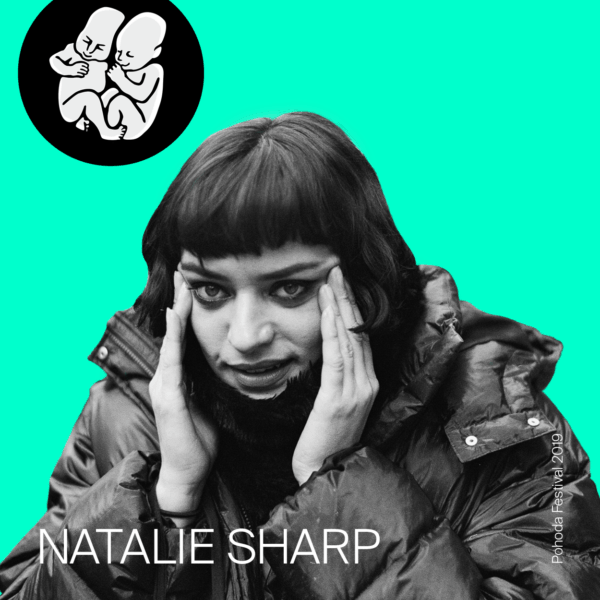 Videá a viac informácií o zverejnených kapelách nájdete na www.pohodafestival.sk/sk/artists
Lístky na Pohodu 2019 si môžete kúpiť tu: www.pohodafestival.sk/sk/product/listok-permanentka-2019
Zdroj: Pohoda Festival s. r. o.