Vydavateľstvo Real Music House prichádza na sklonku roka s mimoriadne očakávanou novinkou, CD nahrávkou "LALULA – komorná vokálna tvorba Ilju Zeljenku". Ide o významnú časť skladateľovho kompozičného odkazu v špičkovej interpretácii v rámci jedného zvukového nosiča. Podobný počin v rámci slovenského vokálneho umenia nebol zatiaľ realizovaný. Interpretáciu na najvyššej úrovni zaručujú: sopranistka Eva Šušková, inštrumentalisti zo súboru Quasars Ensemble pod vedením Ivana Buffu a hosťujúci basista Gustáv Beláček. Pocta výraznej skladateľskej osobnosti druhej polovice dvadsiateho storočia bude nepochybne veľkou hudobnou udalosťou.
"Ilju som osobne nestihla spoznať. Neviem, či je to pre interpretáciu jeho hudby ujmou, alebo pridanou hodnotou. V každom prípade – vychutnávam víno z tých istých svahov (teda takmer tých istých, toto by mi Pezinčania neodpustili). A cítim, ako sa v jeho hudbe interpretačne nachádzam a jej naštudovanie i predvádzanie mi robia úprimnú radosť. Hoci sa už niekoľko rokov systematicky venujem nahrávaniu slovenskej vokálnej tvorby, doteraz išlo skôr o skladby pripravované pre konkrétny projekt. Tušila som, že odhodlať sa k nahratiu albumu s dielami pre hlas a komorný ansámbel znamená odovzdať veľké množstvo energie nielen do naštudovania a interpretácie. Samotnému nahrávaniu predchádza obrovská produkčná agenda, ktorá sa skombinovala s mojimi čerstvými materskými radovánkami, tak som zo žartu zvykla hovoriť, že som vlastne porodila dvojičky – dcérku Aničku a CD LALULA," povedala k novému albumu Eva Šušková.
Sólistka vyzdvihla aj spoluprácu s Quasars Ensemble. "Sú to naozaj profesionáli s citom pre dôsledné naštudovanie diel, ľudský a priateľský rozmer nevynímajúc. V každej nahratej skladbe je iné inštrumentálne obsadenie, na CD účinkuje množstvo interpretov, ktorých zanietenie pohltilo i mňa samotnú," dodala.
Očakávaná novinka oceňovanej sopranistky vznikala v priebehu niekoľkých mesiacov. Na domáce pomery ide o mimoriadne náročnú produkciu. Nahrávanie, mix, zvukovú postprodukciu a vydanie samotného nosiča zverila Eva Šušková rešpektovanému bratislavskému vydavateľstvu Real Music House, s ktorým pravidelne spolupracuje už od roku 2014. "Eva patrí k absolútnej špičke domácej vážnej hudby. Veríme, že nahrávka LALULA osloví jej verných obdivovateľov ale aj nových poslucháčov. Je to album s veľkým potenciálom," opisuje novinku vydavateľstva jeho spoluzakladateľ, Robert Pospiš.
Na CD nosiči nájdu poslucháči nasledujúce diela Ilju Zeljenku: Galgenlieder (1975) – na slová Christiana Morgensterna, pre soprán, flautu, klarinet, sláčikové kvarteto a klavír, Uspávanky (1976) – pre hlas, harfu, čembalo, klavír a cimbal Mutácie (1979) pre soprán, bas, bicie nástroje, flautu, hoboj, klarinet, fagot a husle, Aztécke piesne (1986) pre soprán, klavír a bicie nástroje a Sourire (1995) pre soprán, klarinet a bicie nástroje .
Vydanie albumu LALULA – komorná vokálna tvorba Ilju Zeljenku podporil z verejných zdrojov Fond na podporu umenia. Ambiciózny hudobný projekt podporili aj Hudobný fond, SOZA, BSK, Hudobné centrum, Mesto Modra a Národná banka Slovenska. CD vychádza vo vydavateľstve Real Music House.
Bližšie informácie o CD LALULA – komorná vokálna tvorba Ilju Zeljenku:
https://www.realmusichousestore.com/index.php?route=product/product&path=33&product_id=120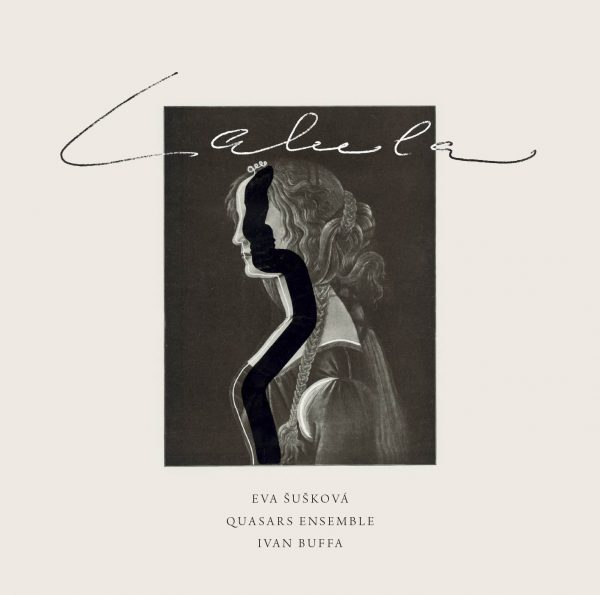 Zdroj: Real Music House