Pro polské blackmetalisty

MGŁA

,

jejichž hvězda již dávno opustila zamglené bažiny undergroundu a vystoupala až do pozic headlinování festivalů,

je pro jejich důraz na výrazné kytarové melodie důležitý čistý zvuk.

Bez něj

by od sebe

ne

byly všechny instrumenty rozeznatelné. A to

prostor pražské MeetFactory

nabídne bez pochyb.
MGŁA nehrají žádný extrém. Skladby jsou spíše poslechové. Přesto jsou naživo velmi chytlavé a silné. Ne náhodou. Poláci jsou perfekcionisté a hlídají si každý detail, atmosféru navíc umocňují promakanými světly doplněné mlhou, takže se posluchači soustředí hlavně na poslech. Jejich hypnotický mgŁack metal bortí bariéry mezi tábory fanoušků z různých scén, následují ho další a další kapely. Plíživé, pod kůži se zavrtávající melodie, tempo tak akorát a famózní bicí, které ve svém detailismu vše nejen povznáší o stupeň nad ostatní kapely, ale nabízejí posluchači v hudbě MGŁA i průvodcovskou ruku.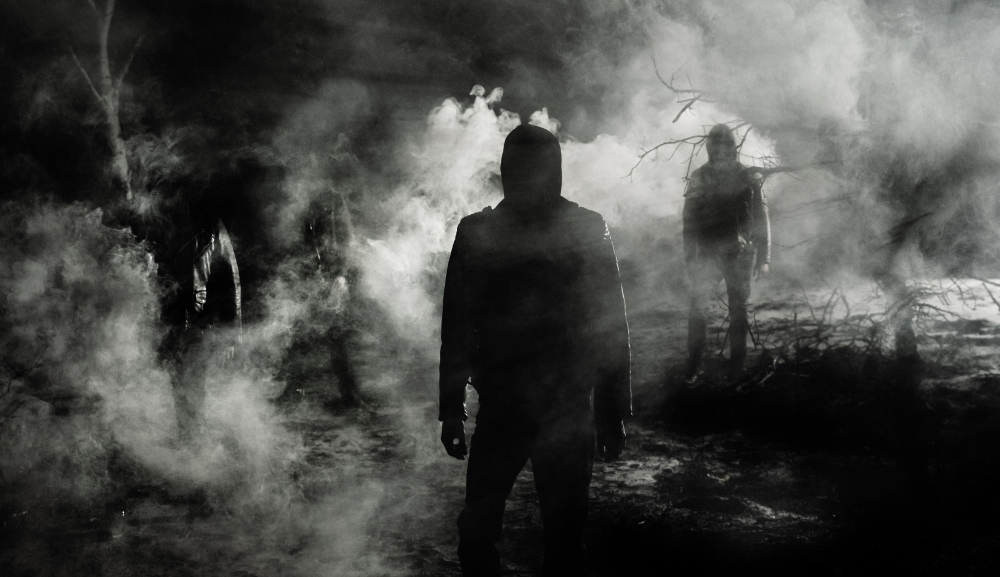 Fanoušci se opět mohou těšit na precizní set, který konečně i v Praze plně nabídne desku "Age of Excuse", jíž na sebe MGŁA poutají pozornost a jíž nadále získávají celosvětový respekt.
Doprovod budou činit dva polské, rovněž blackmetalové spolky. Část členů MEDICO PESTE vypomáhá Mgła naživo a je tedy na místě, aby si sami zahráli. Ale zaslouženě. Poslední deska "The Black Bile" má vynikající zvuk, ale také plno silných momentů. Takhle má znít moderní bm kapela, co čerpá z francouzské scény. Druhými jsou pohřební tématikou fascinovaní MARTWA AURA. Kvintet z Poznani adoruje melodie, a byť je jejich projev syrový, stále je kultivovaný.