V Slovenských hudobných vodách vznikol opäť skvelý sound. Producenti Sensoreal a Yanco vybrúsili hudobný šperk a volá sa: Fame Star, kvalitný Deep Housový track, beat, piano a basová linka, ktorá ide priamo cez krv až k srdcu.
Nádherný ženský vokál je na pomedzí tajomna, zamatu a napätia. Skúsená speváčka Katy Talan sa v tejto skladbe našla, do tracku Fame Star vniesla atmosféru svojich zážitkov a vnemov z ciest po celom svete. Jedna z najlepších skladieb našich slovenských vôd.
O tomto sa bude veľa hovoriť a dlho sa Fame Star bude hrať.
Katy poskytla rozhovor
Katy si úspešná speváčka, textárka, producentka a dokonca aj modelka, ako to všetko začalo?
Všetko to začalo už v detstve. Už ako malá, som mala vzťah k hudbe a umeniu. Cítila som, že budem speváčkou a po ničom inom som ani netúžila. Ako 15 ročná som sa zúčastnila tretej série speváckej súťaže Slovensko hľadá Superstar, kde som sa prebojovala do semifinále medzi 11 najlepších speváčok. Namotivovaná som začala skladať a písať svoje vlastné skladby, vzdelávať sa v hudbe (gitara, piano), cestovať a zbierať skúsenosti, nielen hudobné, ale aj životné a vďaka cestovaniu som spoznávala aj módu, ktorá ma začala veľmi zaujímať, a tak som chcela vyskúšať aj modeling. Ako hovorím, Boh mi dal, nielen talent na spev, ale aj krásu a myslím si, že je správne ju v tomto živote využiť. Pamätám si na moju prvú skúsenosť s modelingom, kde som si mohla vybrať z celého sveta kam by som išla fotiť a ja som si vybrala Indiu. Chcela som zažiť a vyskúšať aké to je vybrať si takú krajinu, kde to nie je dobré, ale ani až také zlé. Bola som tam rok, nafotila milión fotiek a bol to magický, výnimočný, poučný čas strávený cestovaním po Indii. Modelingu sa venujem aj naďalej. Fotím pre rôzne kampane, značky a veľmi ma to baví.
V roku 2015 si v Miami natočila klip ku svojej prvej skladbe s názvom Shining Star, nie je to bežné, že spevák začne takto profesionálne, bola to náhoda alebo si na sebe tvrdo pracovala a bol to výsledok Tvojej snahy?
Všetko, čo robím je o veľkej snahe a drine, po ktorej prídu úžasné výsledky. Amerika ma veľmi lákala, a tak som odletela do Miami. Pesničku ani videoklip som vôbec neplánovala. Išla som len tak, spoznať krajinu a zažiť dobrodružstvo. V jeden horúci večer som ležala na pláži, pozorovala hviezdy a spozorovala som, ako padá krásna žiariaca hviezda. Bol to veľmi kúzelný okamih a vtedy som dostala nápad, že napíšem pesničku Shining Star (Žiariaca Hviezda), ako tá moja na oblohe. Písala som ju pár dní, stále inšpirovaná som si dohodla štúdio, kde som skladbu nahrala a skladba bola na svete. Miami je veľké a mne osud zariadil sa tam stretnúť s Michalom Nemtudom, výborným slovenským hercom, kameramanom a režisérom. Stretli sme sa náhodne. Do Miami prišiel natočiť videoklip jednému spevákovi zo Slovenska. Hovorím, nič nie je náhoda a všetko je tak, ako má byť. Povedala som mu o skladbe, ktorú som naspievala, pustila som mu ju a páčila sa mu. Behom dvoch dní sme vymysleli scenár a za pár hodín natočili videoklip. Michal je veľmi šikovný, a tak vznikla skladba Shining Star.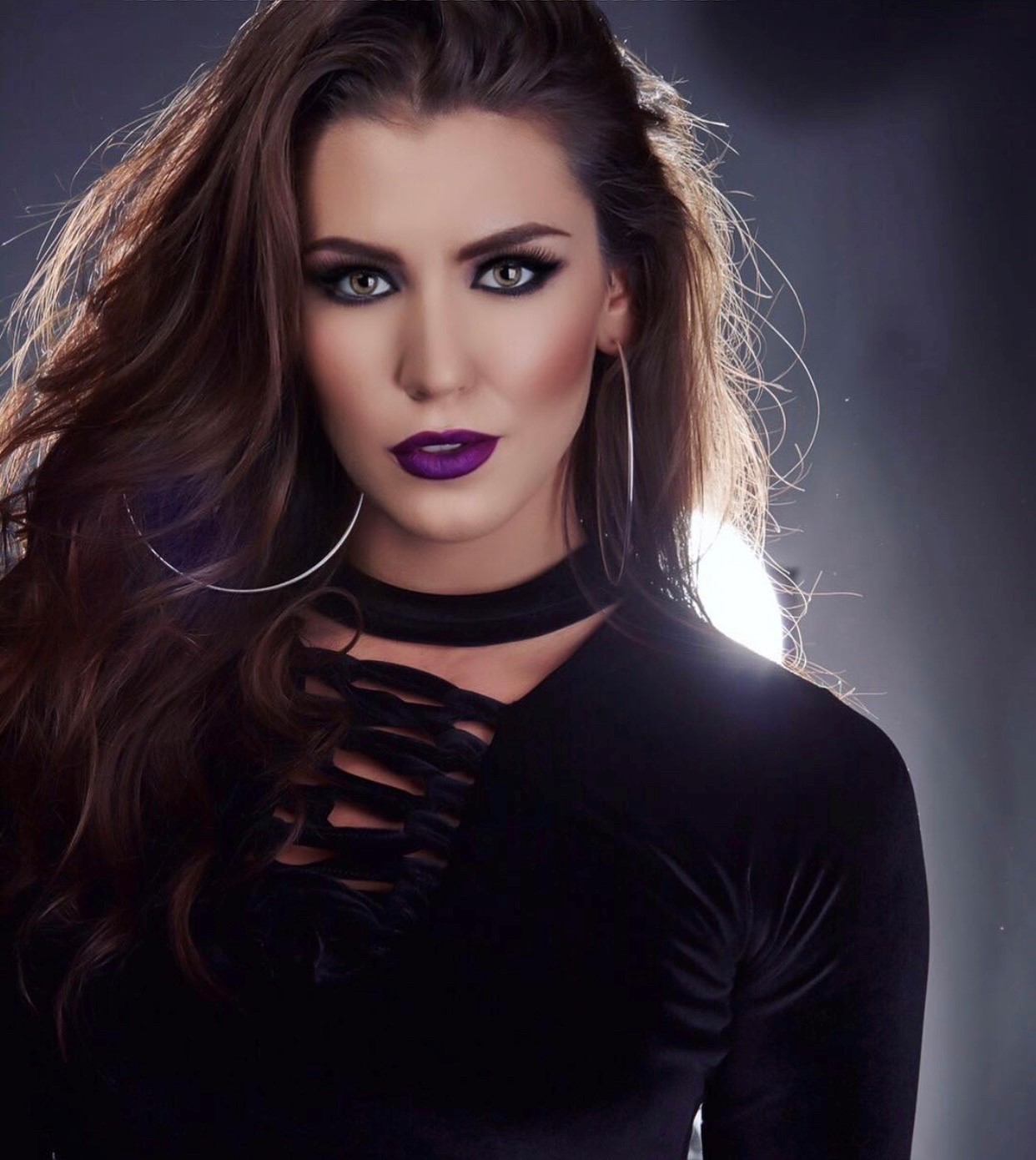 Máš za sebou aj skúsenosti s rôznymi speváckymi súťažami, povedz nám čo Ti dali do života?
Do života mi určite dali spevácke skúsenosti, zdravé sebavedomie a otvorili mi oči, ako to v hudobnom priemysle naozaj funguje, pretože talent nie je vždy na prvom mieste.
Si dokonca modelka, modeling alebo hudba? :–)
Hudba aj modeling ma živia. Modelkou som od svojich 19 rokov a vďaka tomu som precestovala skoro celý svet, ale moja najväčšia záľuba a najviac srdcu blízka je hudba.
Aký máš vzťah k tanečnej hudbe? A aké hudobné žánre Ťa fascinujú?
Mám rada tanečnú hudbu. Ako 12 ročná som navštevovala tanečnú školu. 5 rokov som mala k tancu veľmi pozitívny vzťah a aj k tanečnej hudbe. Fascinujú ma predovšetkým Pop, R&B a Latino.
Ako sa Tvoje cesty spojili s producentmi Sensoreal a DJom a producentom Jankom Zubajom čiže Yancom?
Prvý ma oslovil Sensoreal na hudobnú spoluprácu.Mne sa páčila jeho práca a teraz to už je 5 rokov čo spolupracujeme a máme niekoľko spoločných piesní. S Yancom som sa zoznámila v štúdiu Sensoreal.
Máš svoje hudobné vzory?
Hudobné vzory som nikdy nemala, vždy sa snažím byť originálna a len sama sebou.
Aké sú Tvoje hudobné sny Katy?
Moje hudobné sny sú ukázať svoj hudobný talent, tvoriť, skladať, písať a nahrávať piesne od srdca pre ľudí, ktoré ich budú napĺňať pozitívnou energiou.
Ďakujeme za Tvoj čas pri rozhovore a Tvoj hudobný talent, želáme Ti veľa krásnych chvíľ, pritom čo robíš.
Zdroj: Ing. Erik Horváth, PR manager DJ Camp Label