Slovenské duo Kinsfolk predstavuje nový singel All My Friends Are Getting Married. K novinke pripravili hudobníci parádny retro klip zo svadobných VHS kaziet svojich rodičov a rodičov svojich priateľov. Finálny zvuk pesničky zverili opäť dánskemu producentovi Joelovi Krozerovi, s ktorým si vyskúšali spoluprácu na predošlom singli Tough Girl.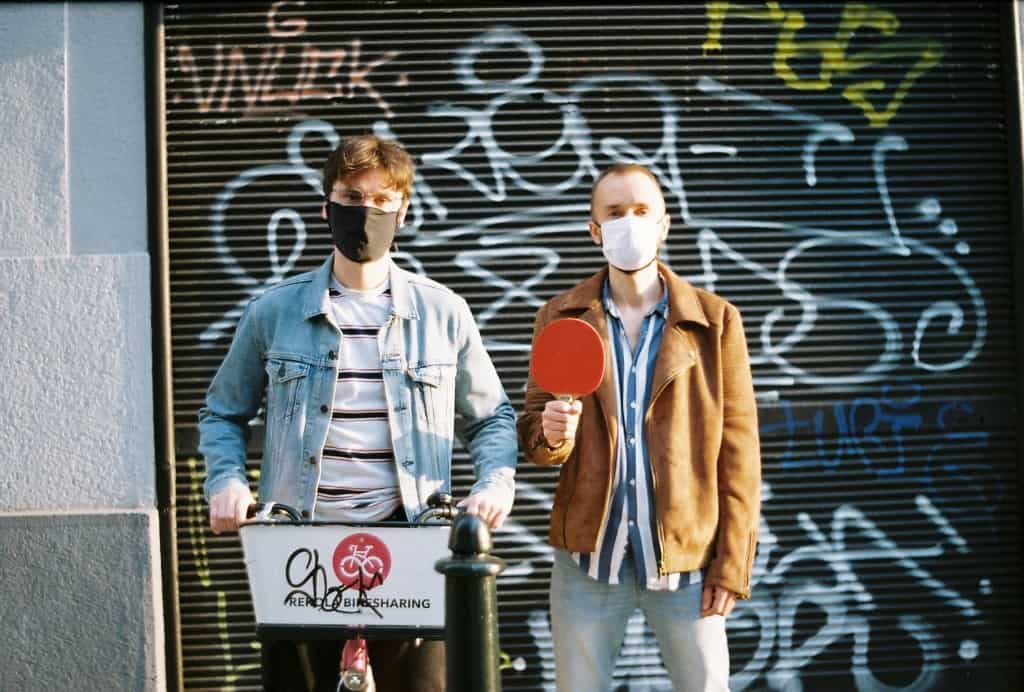 Kinsfolk, ktorí vo svojej tvorbe miešajú pesničkárstvo, synth pop a jemnú elektroniku, prichádzajú s piatym singlom All My Friends Are Getting Married. Kapela ešte nenahrala debutový album a zatiaľ pokračuje vo vydávaní singlov. Vo svojom repertoári má dostatočnú zásobu vlastných pesničiek. Nielen preto bol podľa Petra Cinkaniča výber aktuálneho singla jednoduchý. "Na koncertoch má táto pesnička veľmi dobrú odozvu, takže to bola pre nás jasná voľba. Text je inšpirovaný pocitom človeka, ktorý je vo veku, kedy sa všetci naokolo sobášia, a zamýšľa sa nad tým, či má pokračovať vo svojom živote podľa vlastných pravidiel alebo svoj život porovnávať s ostatnými."
Hudobníci začínajú s piatym singlom odhaľovať svoj skladateľský rukopis a zároveň už od debutovej Adelaide si dávajú záležať aj na videoklipoch a vizuálnej stránke svojej tvorby. Veľký kus práce na klipe odviedli talentovaní filmári Martin Marko a Lenka Gmitrová, s ktorou natáčali video k debutu Adelaide. Skladba sa nesie v pozitívnom duchu, ktorý vo videu prepojili s istou hravosťou. "Sme veľmi radi, že sme sa pri tomto klipe spojili s Martinom a Lenkou. Už dlhší čas sledujeme ich kvalitnú tvorbu, a boli sme si istí, že do toho dajú úplne všetko a výsledok bude stáť za to. V klipe sú použité autentické svadobné zábery z 90tych rokov. Prestrihali sme svadobné videá z videokaziet našich rodín a rodín našich kamarátov so všednými a možno aj netradičnými aktivitami nás dvoch," dodáva Dominik Demčák.
Sobrančania, ktorí momentálne pôsobia v Prahe, sa vo svojej hudbe inšpirujú širokou škálou umelcov, niektorí z nich nie sú u nás veľmi známi a poznajú ich skôr alternatívne zameraní hudobní fanúšikovia. Pri All My Friends Are Getting Married ale netaja, že sa inšpirovali synth rockom 80tych rokov a pesničkárskymi legendami ako Tom Petty alebo Bruce Springsteen. "Nahrávali sme v Petrovom domácom štúdiu, ktorý to následne aj mixoval. O mastering sa postaral znova Joel Krozer, ktorý zvuk skladby posunul na iný level."
Novinka All My Friends Are Getting Married má pozitívny vibe, srší dobrou energiou a od jej uverejnenia na streamingových službách sa jej dostalo viacero pozitívnych ohlasov. Navyše ju editori streamingovej služby Spotify nasadili do viacerých playlistov ako New Music Friday CZ & SK; Fresh Pop Motivace; Pop Rock Jízda alebo AutoRadio, za čo sú Dominik Demčák a Peter Cinkanič veľmi vďační. Momentálne pracujú na nových skladbách a najbližšie ich môžete vidieť naživo 3.júla v Nových Zámkoch na akcii Vzdušné Zámky.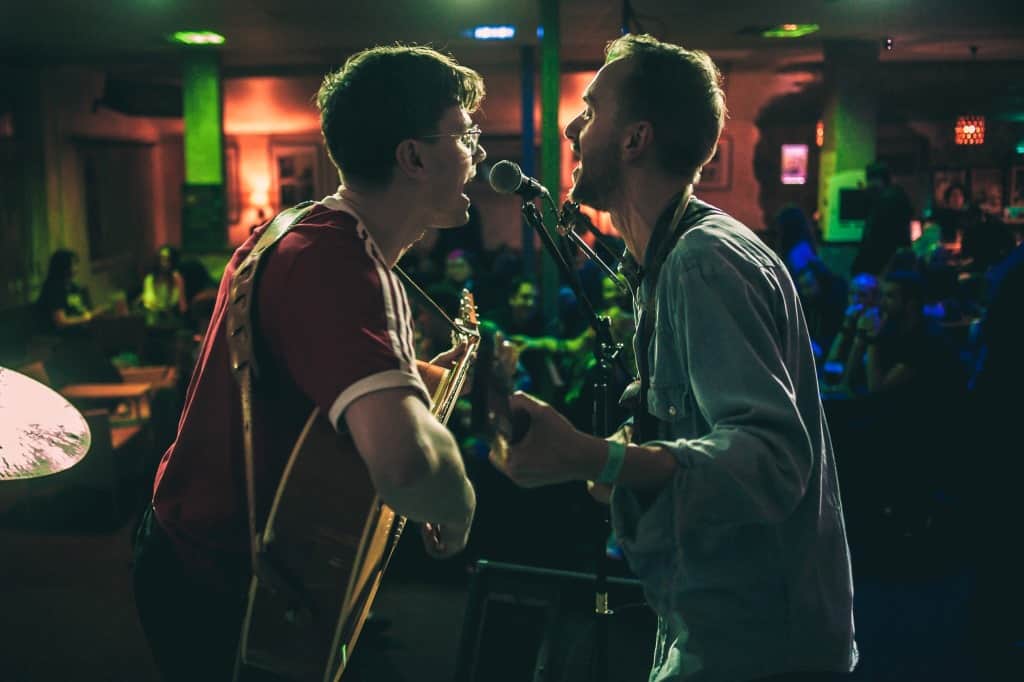 redakciu informoval Edo Kopček, PR manažér Kinsfolk
foto: archív Kinsfolk