Situace v České republice v současné době není lehká, a to nejen pro kulturu, ale pro celou společnost. Kromě různých státních omezení a zákazů jsou zavřena všechna divadla, ale i kulturní domy či hudební kluby a lidé tak nemají možnost vyjít si za zábavou a přejít v těchto těžkých chvílích na jiné myšlenky. To je jeden z hlavních důvodů, proč vznikl a v neděli 29.3. v 18:00 hodin odstartoval projekt Kultura do domu, který slibuje živé koncerty interpretů, jež se lidem budou snažit zpříjemnit čas v této nelehké situaci. Projekt má zároveň podpořit kulturu jako celek – od interpretů až po "dělníky kultury", jako jsou zvukaři nebo osvětlovači.
S nápadem uspořádat živé streamy koncertů přišel brněnský filmař David J. V. Schöbl, když udělal první hudební přímý přenos s Tomášem Kočkou & Orchestrem.
"Když se ze dne na den změnila situace, přemýšlel jsem, co bude dál a čím bych mohl pomoci lidem okolo sebe. Šít dobře neumím, za to se delší dobu zabývám živými přenosy a po pár dnech přemýšlení jsem si uvědomil, že jednou ze skupin lidí, kterých se změna pravidel výrazně dotýká, jsou hudebníci, divadelníci," říká Schöbl.
"Bylo potřeba zajistit prostor, techniku, interprety, postarat se o propagaci a zkrátka to nějak produkčně podchytit, a tak jsem se spojil s Robinem Suchánkem, se kterým jsem již dříve na několika projektech pracoval. Ten souhlasil," dodává brněnský rodák.
"Abych řekl pravdu, nad podobným projektem jsem již přemýšlel, ale nějak jsem se v aktuální náročné situaci nedokázal rozhýbat. Jsem proto rád, že mi David s tímto nápadem zavolal a nabídl spolupráci," říká Robin Suchánek.
"Oslovil jsem bez přemýšlení hned první prostor, který mě napadl a ke kterému mám blízký vztah, a to pražský hudební klub Rock Café, který myšlenku uvítal. Domluvili jsme se, že budeme sestavovat dramaturgii společně a začali jsme na tom pracovat," vysvětluje Suchánek.
Jako první se v neděli 29. března od 18.00 v rámci nové série live streamů představí Circus Brothers. O jejich energii, disco balkánu a večírcích se mluví vždy dlouho. Na ulici, v klubech i na pódiích festivalů baví tisíce fanoušků, kteří na jejich show tančí často až do ranních hodin a posledních sil.
Mezi dalšími potvrzenými interprety, jejichž koncerty si budete moci užít z pohodlí svého obýváku, je kapela I Love You Honey Bunny (31.3.), nebo Janek Ledecký (2.4.). Organizátoři slibují, že program bude průběžně doplňován.
"Jak všichni víme, situace není lehká – nejen pro kulturu, ale pro celou společnost. Jako klub máme sice zavřeno, jsme ale všichni tak trochu workoholici a hned jsme přemýšleli, jak přenést kulturu aspoň do domácností a zkusit dát lidem zapomenout na aktuální strasti. Oproti klasickému chodu klubu bude dramaturgie otevřenější pro Rock Café neobvyklým jménům, chceme totiž podpořit kulturu jako celek – od interpretů až po dělníky kultury jako jsou například zvukaři nebo osvětlovači. Ačkoliv jsou oni na koncertech často vidět nejmíň, jejich výkony jsou také velmi důležité. A právě je tato krize postihla nejvíc," vysvětluje důvod pro vznik tohoto projektu Lukáš Růžek, ředitel klubu Rock Café.
Přímé přenosy koncertů budou ke zhlédnutí na Facebooku Rock Café, Novinky.cz, DVTV, Forum 24, na Facebookové stránce i YouTube kanálu daného interpreta a ze záznamu budou koncerty vysílány také v TV Seznam.
Diváci budou moci kapelu i klub podpořit zakoupením virtuální vstupenky dle svých možností v síti GoOut.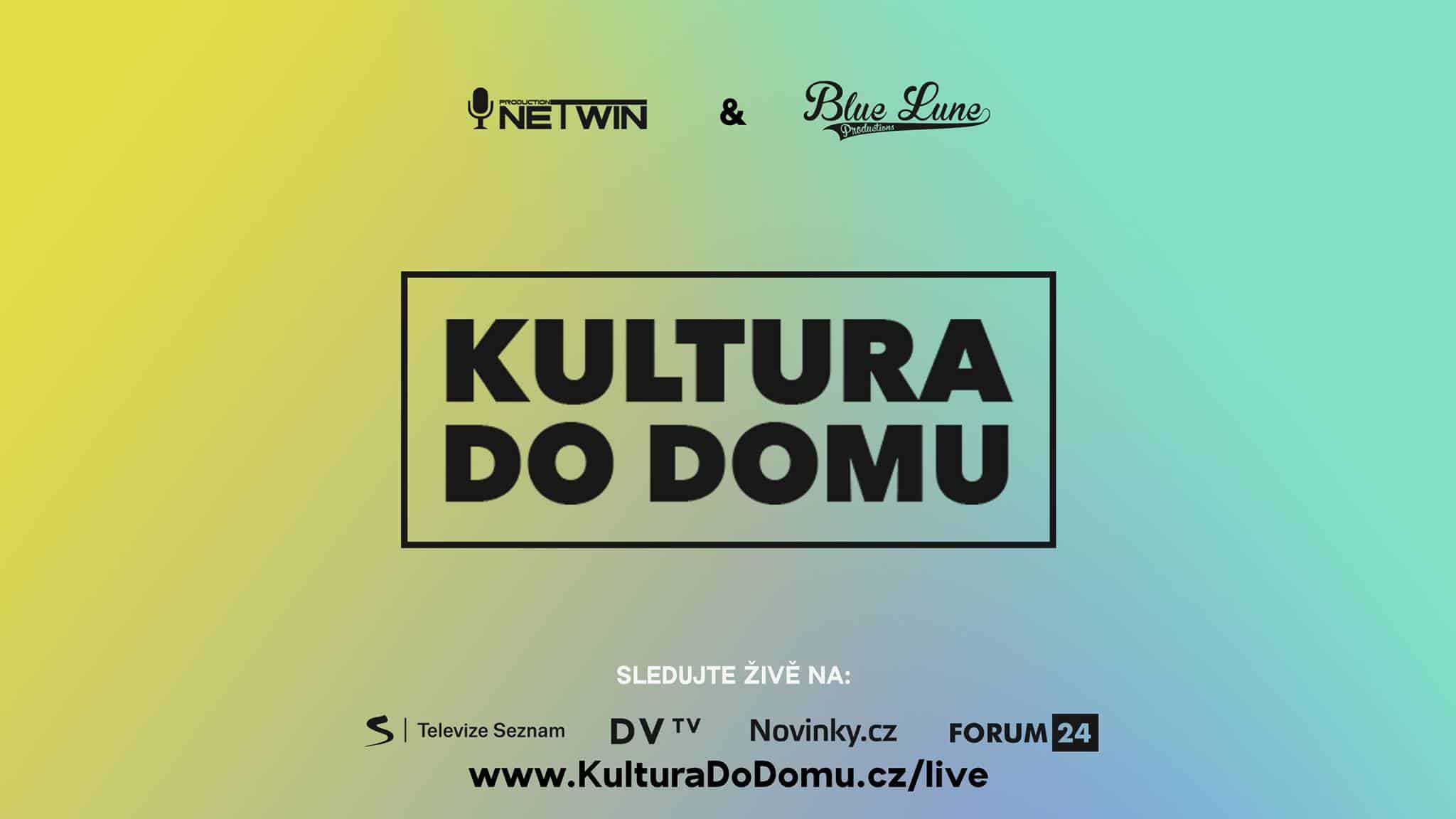 Zdroj: TS