Nový singel Bouře je surovejší a energický. Pre niekoho možno trochu iná Slza, ktorá netečie len po povrchu. Obaja hudobníci Petr Lexa a Lukáš Bundil nechali voľný priebeh svojim emóciám a rozprávajú o tom, čo sa možno teraz deje v hlavách nás všetkých. Klip ku skladbe režíroval Matěj Říha (aka Papa Pech). Jeho zámerom bolo vystihnúť skľučujúci pocit samoty. Bouře je prvou ukážkou z novej etapy skupiny, ktorá stále intenzívnejšie pôsobí ako živý organizmus, stále viac sa otvára novým vplyvom a ďaleko viac sa zaoberá obsahovou zložkou, bez toho aby rezignovala na hitový potenciál. Autorom väčšiny textov pripravovaného albumu je spevák Petr Lexa. Na novom albume Slza spolupracovala s anglickým producentom Oliverom Somom.
"Minulý rok na podzim jsem poprvé zažil takový zvláštní emoční stav. Jako bych v jednu chvíli vnímal ty nejsilnější obavy a strach z něčeho, co vlastně není. Klepal jsem se, tlouklo mi srdce a zevnitř mě svírala fyzická bolest. Je to zvláštní pocit beznaděje a člověk neví, jestli to zmizí za pár minut, hodin nebo dní. Stalo se to zrovna v době, kdy jsem měl na stole rozpracovaný text, který měl být zpočátku o něčem úplně jiném, ale všechno se to tak nějak sešlo, že jsem ten původní text zahodil a napsal úplně nový, ve kterém jsem popsal právě tu vnitřní bouři," povedal spevák, s ktorým na texte spolupracoval rešpektovaný ostravský autor, textár a divadelník Jiří Krhut.
Bouře vznikala přes půl roku a všechno kolem ní začalo v horách, přiznal kytarista Lukáš Bundil. "Několikrát do roka jezdíme na týden nebo dva na nějaké klidné místo, kde nic neruší a kde se můžeme soustředit jenom na skládání muziky. Loni na podzim jsme takto byli ve srubu v Krkonoších a hudba k Bouři vznikla právě tam," odhaľuje.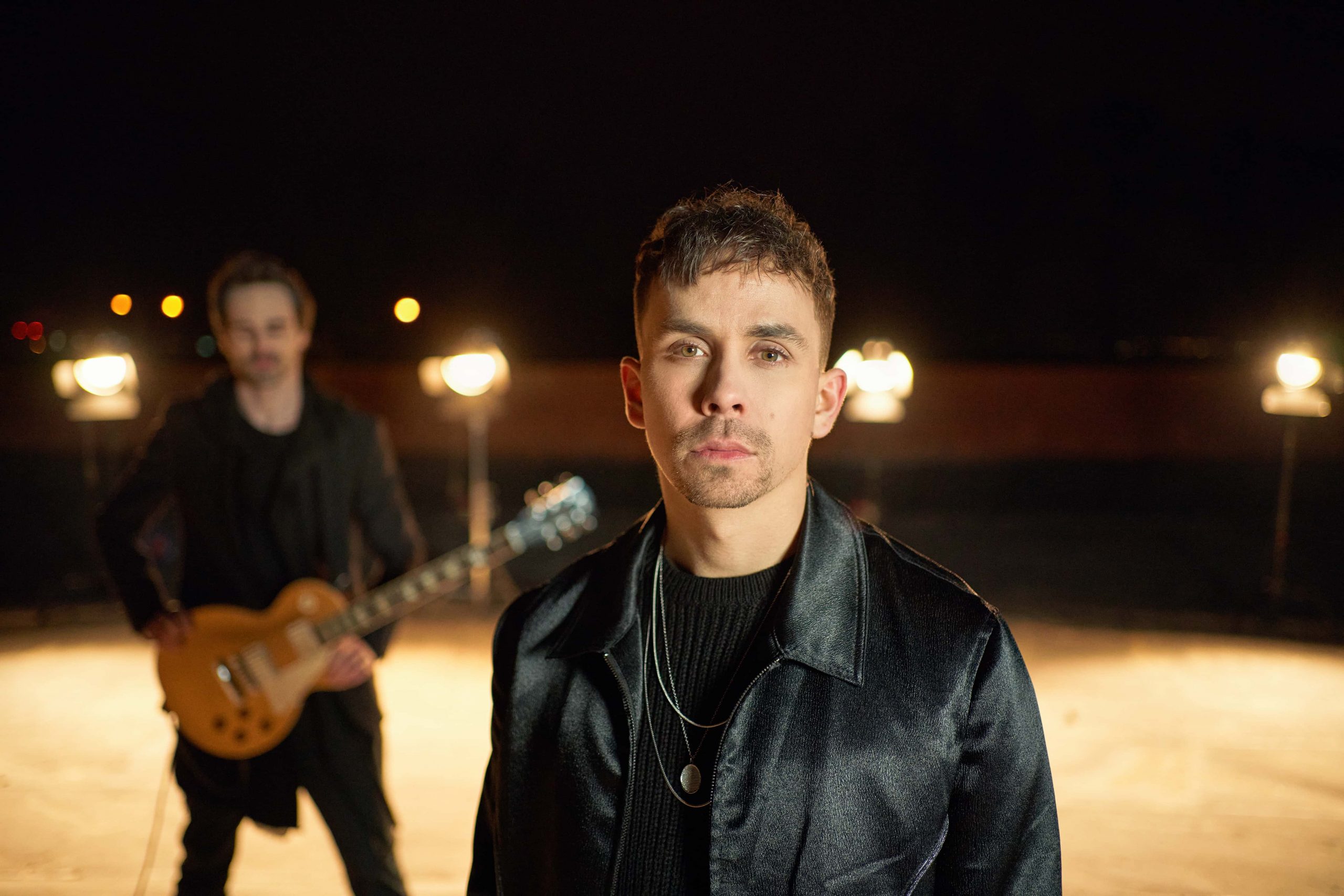 Za režíí videoklipu stojí Matěj Říha (aka Papa Pech). Jako lokaci zvolil prostory starých kasáren, které mají symbolizovat bezmoc, stísněnost a strach. Snažím se tomu všemu uniknout, zbavit se pout, najít východisko a od všeho se oprostit," komentuje Petr Lexa, který při natáčení zažil kaskadérské okamžiky, když ho režisér se svým asistentem zavěsili ze stropu hlavou dolů. "Pověšení bylo dost náročný, protože jsme nejdřív na Petra museli obléct horolezecký sedák, pak ho zvednou do 2 metrů, připnout na řetěz, který jsme protáhli nohavicemi jeho kalhot a až potom jsme mu je oblékali, když už visel hlavou dolů v dost nepohodlné poloze," popisuje nakrúcanie Říha.
"Během natáčení jsem si připadal trochu jako Tom Cruise, když mě hned v 8 ráno při první scéně přivázali na řetěz a pověsili ze stropu hlavou dolů. Zděšení přišlo, když po pár minutách, kdy jsem už vůbec necítil nohy, všechnu krev jsem měl v hlavě a před očima jen mlhu, režisér zvolal 'Tak dobrý, nazkoušeno máme, pojďme to dát naostro!' " hovorí s úsmevom Lexa.
SLZA – BOUŘE
STREAMINGOVÉ SLUŽBY
Slza – Bouře
Autoři: L. Bundil, Oliver Som, Jiri Krhut, Petr Lexa
ISRC: CZUM72100167
(P) 2021 Universal Music
skupinaslza.cz
www.instagram.com/skupinaslza/
www.facebook.com/skupinaslza/
www.tiktok.com/@skupinaslza?