Ačkoliv se mnoho festivalů letos nekonalo, kapela Rybičky 48 měla vytížené a úspěšné léto, které zakončila koncertem v Londýně. Nyní kapela, která příští rok oslaví 20 let na hudební scéně, plánuje koncertní pauzu, aby mohla nabrat energii, tvořit nové písničky i videoklipy a důkladně se připravit na svůj velkolepý koncert v O2 areně, jenž se přesouvá na 20.10.2022.
Kvůli pandemické situaci letos žádná kapela neměla klasické koncertní léto. I přesto se Rybičky 48 nezastavili a letošní letní sezónu hodnotí dobře.
"Lidi chodili víc než v minulém roce a za prázdniny nás vidělo kolem 50.000 lidí. Bylo vidět, že po té dlouhé nucené pauze koncerty chyběly nám i lidem. Všichni byli, jak urvaný ze řetězu," neskrývá své nadšení zpěvák Kuba Ryba.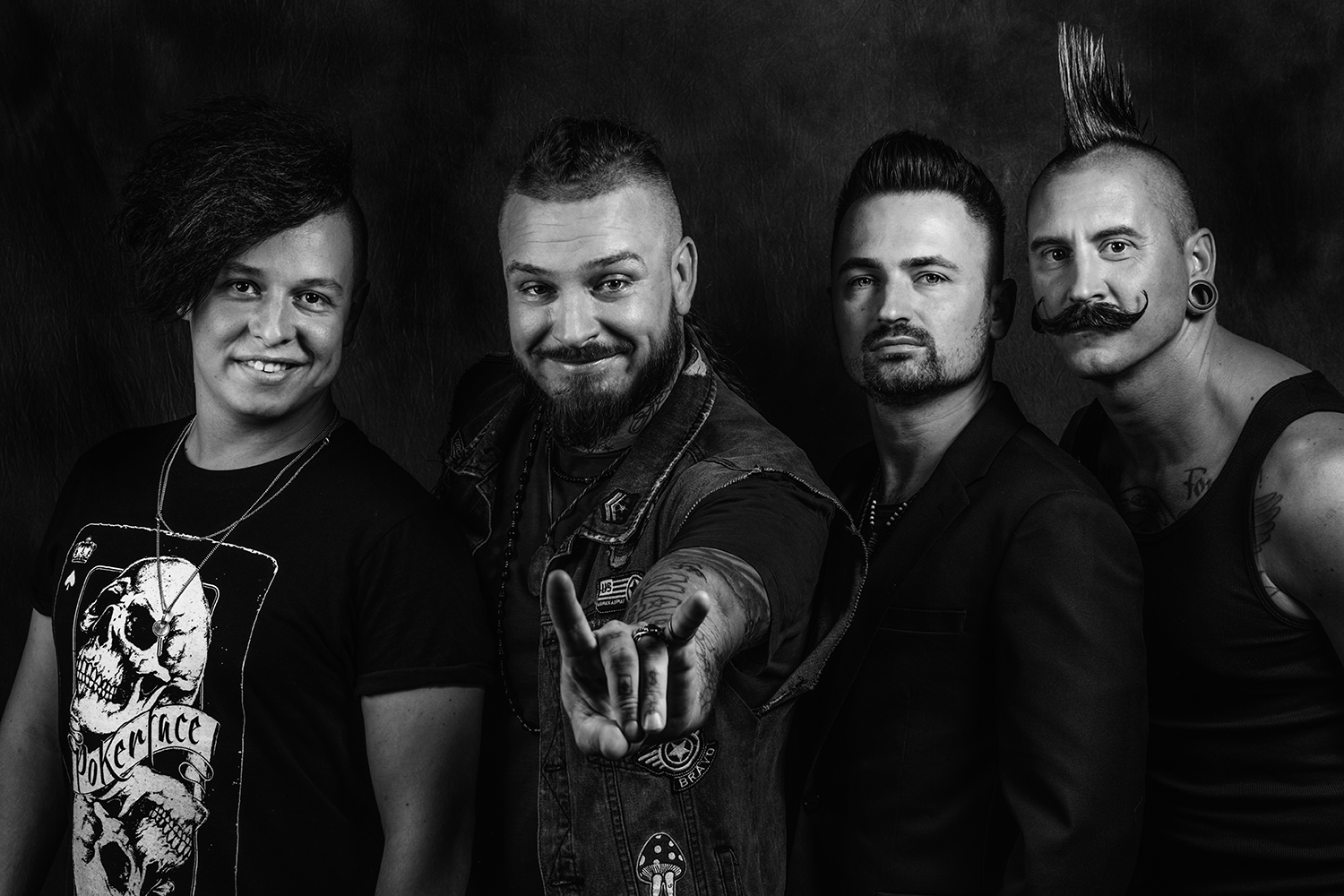 Protože je situace s kulturou v Česku nejistá a nikdo neví, co nás v tuzemsku na podzim a v zimě čeká, kapela se rozhodla pro koncertní pauzu.
"Nyní vláda dělá, že covid neexistuje, ale obáváme se restrikcí po volbách. Víme, že se kultura zakáže zase jako první. Navíc mnoho kapel má přeložená turné a pokud se bude hrát, tak toho bude všude až moc. Navíc máme v kapele dvě nové ratolesti a když už je doba taková, tak je alespoň možnost být víc s nimi," vysvětluje čerstvý tatínek Ryba.
Během koncertní pauzy se Kuba Ryba plánuje hlavně věnovat rodině i svému nedávno narozenému synovi a jinak tomu nebude ani u ostatních členů. Jelikož Rybičky 48 oslaví příští rok 20 let na hudební scéně, využijí koncertní pauzu také pro tvorbu nových songů a videoklipů.
"Určitě během pauzy půjde ven několik klipů k novým písničkám, které budou předvojem alba k dvacetinám," prozrazuje kytarista a spoluzakladatel kapely Petr Lebeda.
Kapela však nezahálí a během letošního léta kromě mnoha koncertů stihla nahrát píseň Sín Aser Bure Shi, která vznikla při kapelních cestách po Mexiku.
"Textově jde o aztéckou mantru, kterou zpívali obyčejní lidé, když byli nespokojeni s vladařem. Punkrockovou hudbu jsme dodali my," usmívá se Kuba Ryba.
Jako všichni interpreti, i Rybičky 48 museli kvůli pandemické situaci přesunout svůj velkolepý koncert v O2 areně, který se měl původně uskutečnit v listopadu loňského roku. Kapela jej přesunula na letošní prosinec, ale jelikož je situace kultury v následujících měsících nejistá, rozhodla se, že jej přesune na 20.10.2022, půjde zároveň o velkolepou oslavu 20 let kapely.
"Dlouho jsme o tom přemýšleli. Kdyby byl koncert teď v září před volbami, tak do toho jdeme. Jelikož termín koncertu je plánovaný na tenhle prosinec, tak si nejsme jisti, že by se koncert uskutečnil. Navíc takový velký koncert upřímně nechceme dělat v době, kdy půlka sálu musí být očkovaná, druhá půlka musí mít testy a představa, že lidi budou muset mít na puse roušky, nebo případně sedět, mi taky nejde dohromady s oslavou rockového svátku. Pevně věříme, že příští rok už bude všechno jinak, a navíc budeme vydávat desku a slavit rovných 20 let. Takže tam oslavíme kulatiny, a ještě pokřtíme desku," vysvětluje Kuba Ryba.
Vstupenky na koncert v O2 areně jsou k dostání v prodejní sítí Ticketportal.
"Dává nám to větší smysl než připravovat něco, co podle nás letos nebude možné zrealizovat. Máme nejlepší fanoušky na světě a doufám, že to pochopí a budou s námi v tomhle na jedné lodi," dodává.
Než se však uskuteční plánovaný koncert v O2 areně, kapela chystá návrat na koncertní pódia.
"Pevně doufám, že už bude normální léto a my konečně odjedeme v roli headlinerů většinu velkých festivalů, které máme nasmlouvané už z roku 2020. Máme k tomu připravenou novou show. Nejvíc se ale budeme těšit, že klapne ta O2 arena, kde se fanoušci dozví o dalších velkých plánech, které máme na rok 2023. Myslím, že se nejen fanoušci, ale i my máme na co těšit. Bude toho rozhodně hodně!" říká Ryba.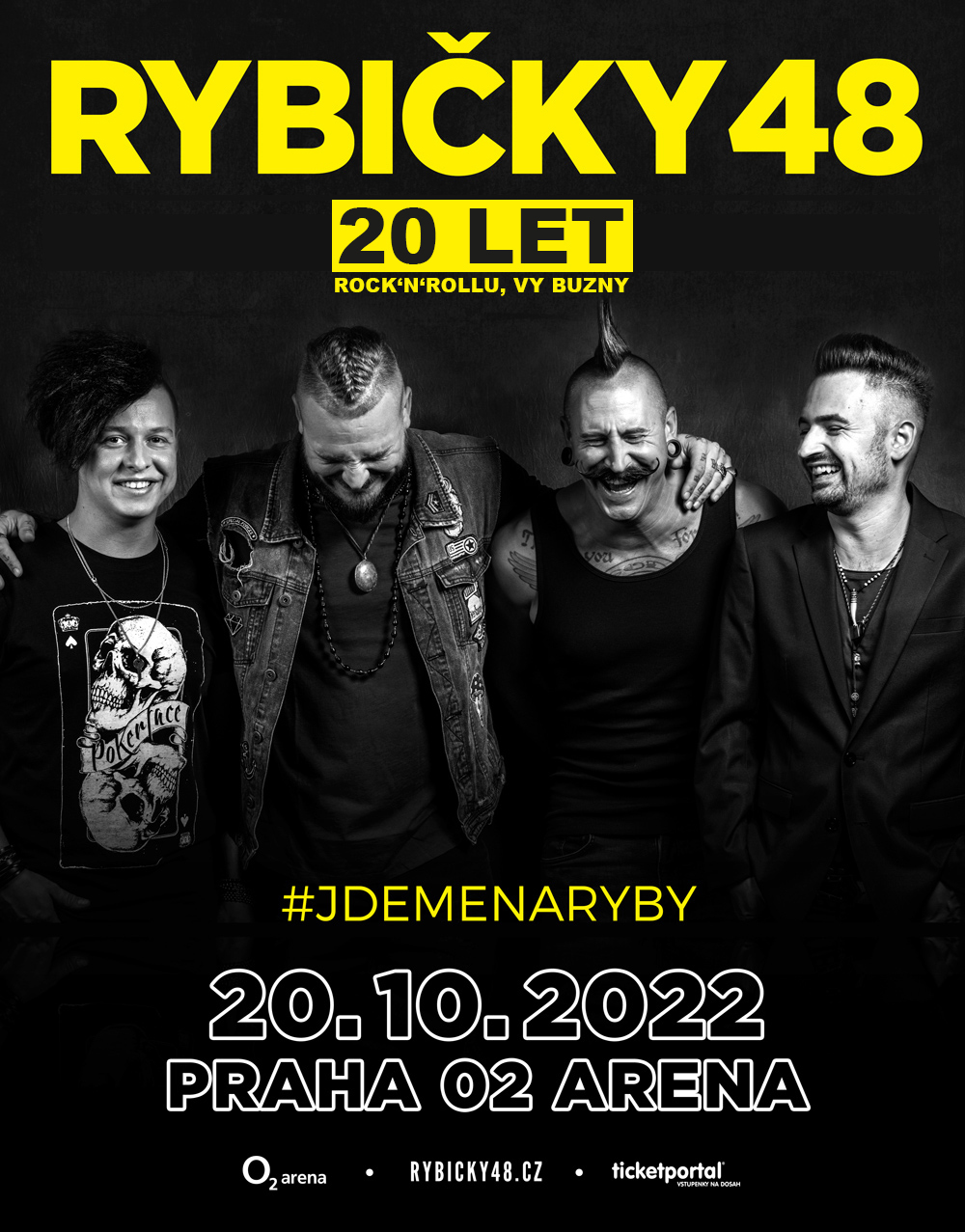 Zdroj: TS