Vo štvrtok 8. apríla 2021 si pripomeneme nedožité 55. narodeniny populárnej speváčky Ivety Bartošovej, ktorá patrila od konca 80. rokov k hviezdam českej populárnej hudby. Trikrát sa stala Zlatou slávicou, vystupovala v úspešných muzikáloch a zahrala si tiež vo filme. Ivete Bartošovej osud priniesol ľudsky i umelecky turbulentný, tragicky ukončený, no hudbou obdivuhodne naplnený životný príbeh. Nová kompilácia Supraphonu Knoflíky lásky/ Největší hity 1984–2012, zostavená producentom Pavlom Vaculíkom, prináša v dvadsiatich skladbách to najlepšie z jej hudobnej dráhy. Album vychádza v piatok 1. apríla 2021 na CD i v digitálnych formátoch.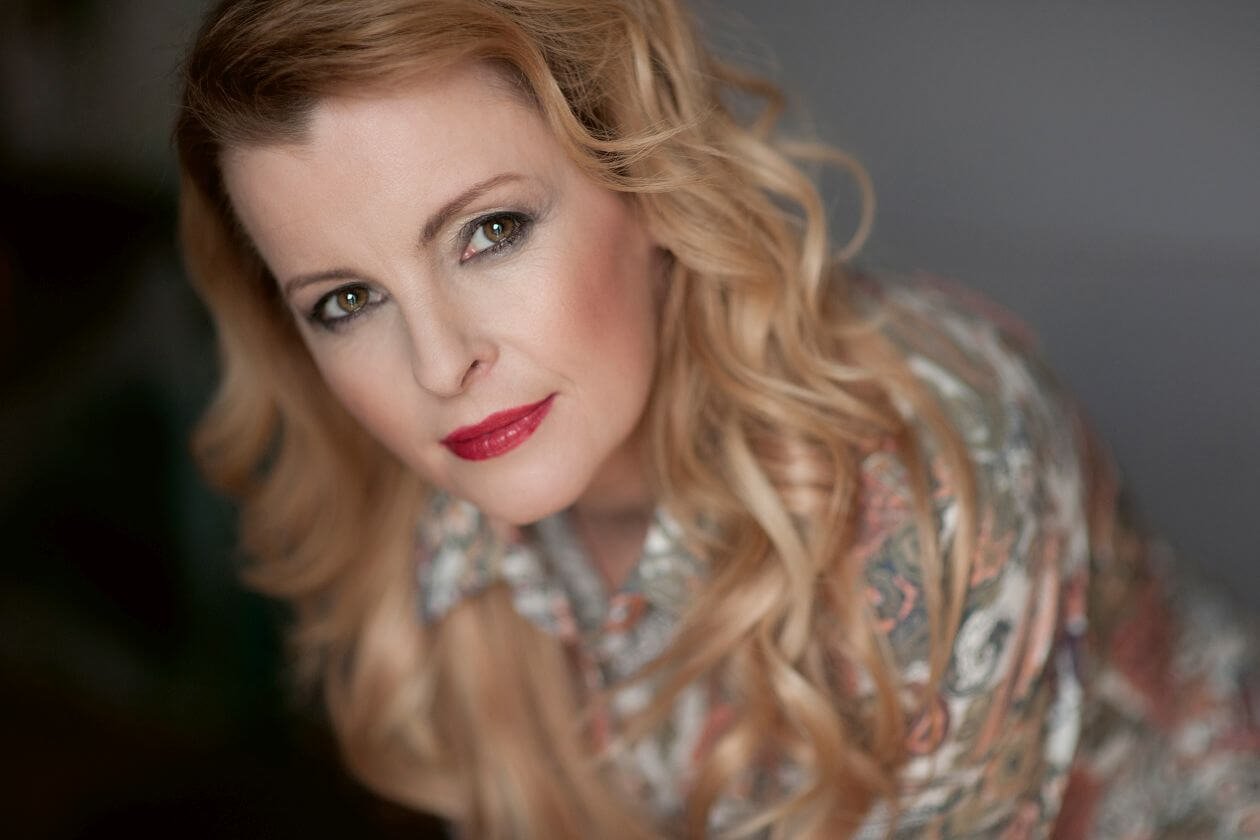 Pavel Vaculík, hudobný skladateľ stojaci na začiatku i na konci hudobnej dráhy Ivety Bartošovej, vybral skladby z takmer troch dekád albumov a singlov, ktoré speváčku zaradili medzi elitu českej populárnej hudby. Od titulného raného duetu s Petrom Sepešim až po záverečnú slovenskú ľudovku nájdu fanúšikovia na novozostavenej kompilácii Knoflíky lásky/ Největší hity 1984–2012 jasné dôvody veľkej poslucháčskej obľúbenosti a hviezdnosti sympatickej a talentovanej speváčky. Pavel Vaculík, ale tiež Karel Svoboda, Petr Hejduk, František Janeček, Michal Penk, Ondřej Soukup, Pavel Krejča a logicky tiež Ladislav Štaidl ponúkli Ivete Bartošovej silné melódie. Textári Eduard Pergner, Jan Krůta, Zdeněk Rytíř, Vladimír Kočandrle, Zdeněk Borovec či Pavel Vrba pre ňu zase našli tie najvhodnejšie témy. Pesničky Ivety Bartošovej oslovili množstvo poslucháčok i poslucháčov, oceňujúcich kvalitnú ľúbivosť a výrazný spevácky prejav v osvedčenom strednoprúdovom repertoári.
"Je to neuveriteľné, ale je to tak, Iveta by tento rok oslávila 55. narodeniny. Ešte neuveriteľnejšie však je, že odkedy nás opustila, ubehlo už sedem rokov… Prvýkrát som sa s ňou stretol v Jihlave na súťaži mladých talentov v roku 1983. Okamžite ma zaujala svojím krásnym, zdravým, zvonivým hlasom, sebaistým osobným prejavom bez akýchkoľvek manierov, a zároveň nežnosťou a zvláštnou plachosťou. Mala vtedy sladkých sedemnásť, tesne pred maturitou a bolo z nej cítiť radosť zo života a veľké odhodlanie pracovať na svojej speváckej kariére. Spojenie Ivety s Petrom Sepešim ako speváckej dvojice bola trefa do čierneho. Nielenže spolu ladili svojimi hlasmi, ale vyžarovala z nich prirodzenosť a bezprostrednosť, a navyše sa na nich dobre pozeralo. Okamžite si získali fanúšikov. Moja spolupráca s Ivetou a Petrom trvala len krátko, do leta 1985, ale za tú krátku dobu sme urobili neskutočne veľa práce. Po smrti Petra Sepešiho sa naše cesty rozišli. Iveta začala spievať sama. Vypracovala sa na jednu z popredných speváčok populárnej hudby. Získala všetky prestížne ocenenia tej doby a stala sa skutočnou hviezdou. Určite to bolo vďaka jej veľkému talentu a usilovnosti, ale tiež vďaka spolupráci s Ladislavom Štaidlom. Moje ďalšie pracovné stretnutie s Ivetou bolo až v roku 1998, kedy sme s ďalšími autormi pracovali na Ivetinom comebacku po určitej stagnácii v jej sólovej dráhe. Comeback bol závratný a Iveta bola opäť na vrchole svojej kariéry. Naša ďalšia a posledná spolupráca bola v roku 2012. Vtedy som netušil, že je naozaj posledná. Nie je cesty späť… Bol som pri jej začiatku i konci," uviedol pri príležitosti vydania spomienkového albumu Pavel Vaculík.
Iveta Bartošová na seba prvýkrát výrazne upozornila v roku 1983 v súťaži Mladá píseň v Jihlave. Než sa vydala na sólovú dráhu, spievala v skupinách Balet a Kroky Františka Janečka. Do povedomia verejnosti sa výrazne zapísala v roku 1985 hitovým duetom Knoflíky lásky, ktorý naspievala s Petrom Sepéšim a z ktorého sa v podobe singla predalo viac ako 200 000 kusov. Na jar 1987 začala spolupracovať s producentom Ladislavom Štaidlom. Iveta Bartošová naspievala množstvo hitov ako Málo mě zná, Medové dny, Víš lásko, Dva roky prázdnin, Dej mi ruku, Útoč láskou či Tichá píseň. Jej albumy ako napríklad: I.B., Blízko nás, Natur, alebo Tobě získali zlaté i platinové platne Supraphonu. V rokoch 1990 a 1991 zvíťazila v ankete Zlatý slávik, a nadviazala tak na svoje prvé víťazstvo z roku 1986. Podobne úspešná bola v ankete televíznych divákov TýTý, ktorú vyhrala v rokoch 1991, 1992 a 1993. Medzi veľké hviezdy českej populárnej hudby patrila ešte koncom 90. rokov, kedy vystupovala v úspešných muzikáloch. V roku 1997 debutovala ako Adriana v Draculovi Karla Svobodu, neskôr hrala i v jeho Monte Cristovi. Spievala tiež v Miss Saigon, v Bedároch, rozprávkovom muzikáli na ľade Mrázik či v Johanke z Arku. Na Slovensku účinkovala v Pomáde.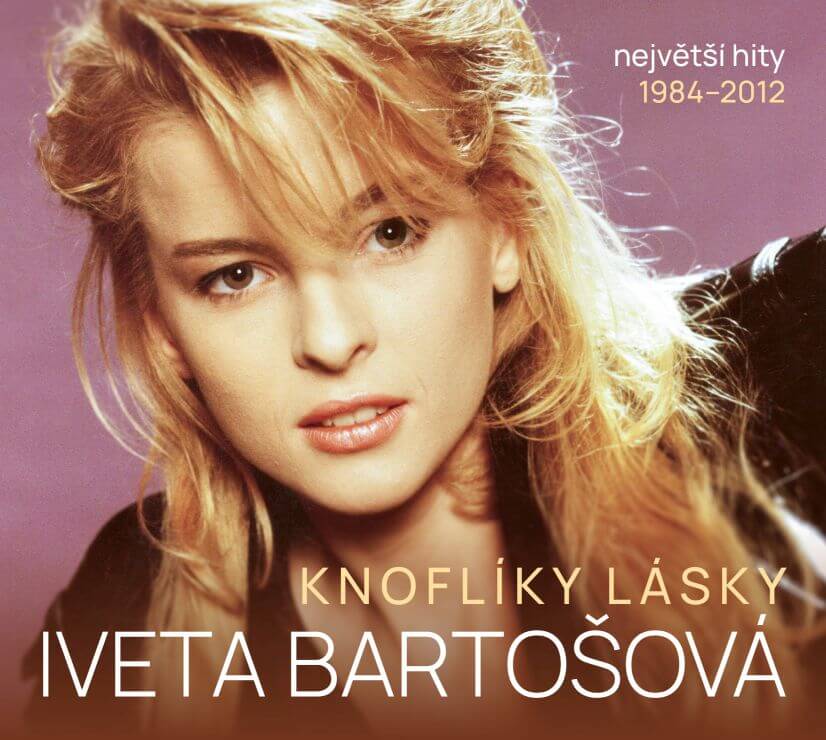 Iveta Bartošová sa narodila 8. apríla 1966 v Čeladné v Moravskoslezskom kraji a tragicky zomrela 29. apríla 2014 (vo svojich 48. rokoch) v Uhříněvsi pri Prahe.
Zdroj: SUPRAPHON