Svetový trend revivalových kapiel a spevákov, je už samozrejmý aj v našich končinách. Nevšednou udalosťou je ale pozoruhodné spojenie zlatoslávičích hlasov Karla Gotta a Ivety Bartošovej, ktoré vzniklo v Česku.
Josef Bouda vystupuje už šestnásť rokov ako Karel Gott revival Morava a fandil mu aj samotný majster. Krehká Lucie Třešňáková zas spieva na nerozoznanie od skutočnej Ivety Bartošovej.
Obaja doposiaľ predovšetkým revivaloví speváci sa najnovšie dali dokopy ako Josef & Lucie. Namiesto najväčších hitov Karla Gotta a Ivety Bartošovej, ktoré doposiaľ imitovali, spievajú nové duety, ktoré ešte viac umocňujú dojem, že ikonickí speváci sú tu naďalej s nami. Nabáda nás k tomu aj ich prvý singel s veľavravným názvom Jsme tu s vámi stále.
Tento netradičný hudobný počin vzišiel od ľudí, ktorí k už nežijúcim umelcom a tvorcom niekdajšej doby prechovávajú maximálnu úctu a rešpekt. Prvotná myšlienka sa zrodila v hlave blízkeho spolupracovníka a kamaráta Ivety Bartošovej, Jarka Šimka, autora nového potenciálneho hitu.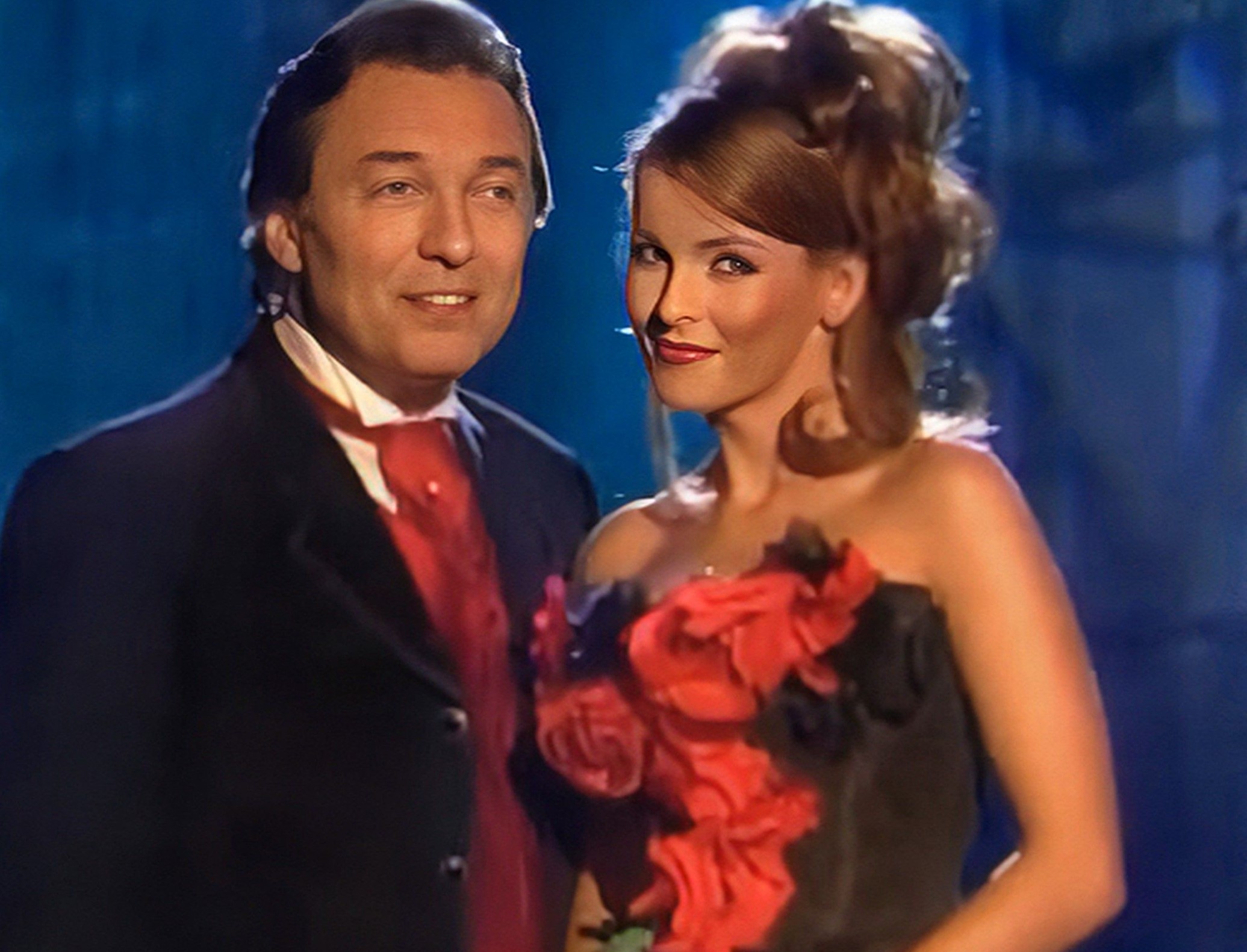 "Iveta a Karel nám tu naozaj všetkým veľmi chýbajú a sú absolútne nenahraditeľní. Ich odkaz ale naďalej žije v piesňach, ktoré nám zanechali. Napadlo ma túto tému citlivo uchopiť a stvoriť nové dueto, ktorého sa zhostili Josef Bouda a Lucie Třešňáková, aby sme si tieto výnimočné osobnosti a ich odkaz stále pripomínali," hovorí Jarek Šimek, ktorý na sklonku života s Ivetou Bartošovou intenzívne spolupracoval. Nahral s ňou aj jej posledný album. "Spoluprácu s Ivetou považujem za česť. Vznikli krásne skladby, ktoré majú ľudia dodnes radi. Moje vrúcne prianie spolupracovať s pánom Gottom sa mi nikdy nesplnilo. Napísal som pre neho síce niekoľko piesní, ale napokon som nikdy v sebe nenašiel odvahu poslať mu ich. Dôvodom bol obrovský rešpekt, ktorý som voči nemu prechovával. Skrátka som si nebol sám sebou istý, či sú piesne na úrovni hodnej majstra," priznáva Jarek Šimek.
Aj preto vzniklo spojenie dvoch revivalových spevákov, ktorí sa spievaním hitov Karla Gotta a Ivety Bartošovej, zaoberajú mnoho rokov.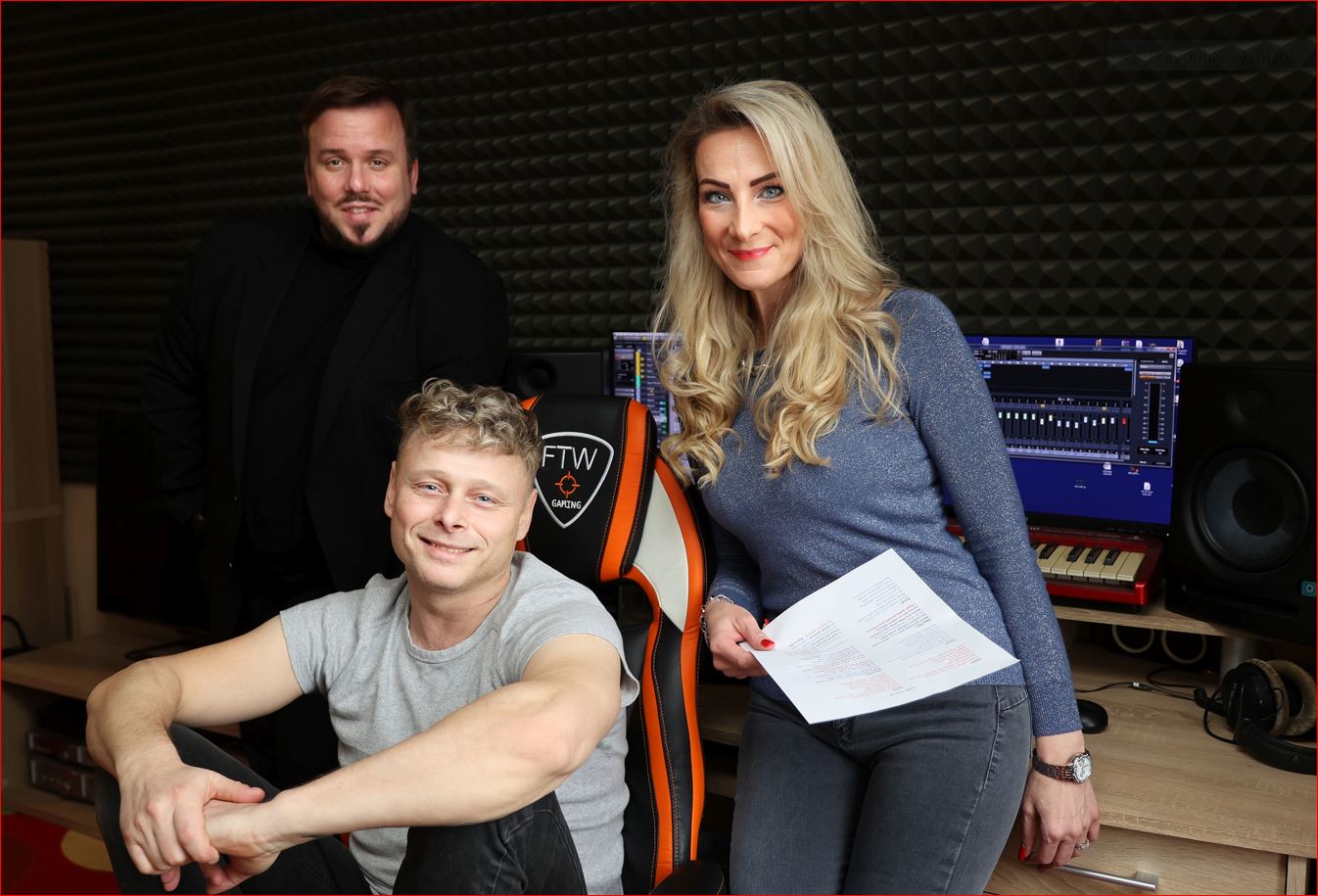 "Hlas Ivety bol daný, pretože najviac sa jej v tomto smere približovala jediná adeptka Lucie Třešňáková. U Karla to bolo podstatne zložitejšie. Spevákov, ktorí ho kvalitne imitujú, je totiž viac. Pri výbere som kládol dôraz nielen na kvalitu hlasu, ale aj na personu osobnosti, ktorou Karel Gott bez pochýb disponoval. Napokon sme siahli po Josefovi Boudovi. S majstrom sa navyše poznal aj osobne a jeho formácii Karel Gott revival Morava fandil," dozvedáme sa ďalej z úst Šimka.
Obaja interpreti tak majú ku Karlovi Gottovi a Ivete Bartošovej veľmi úzky vzťah.
"Karel Gott bol pre mňa od detstva obrovským speváckym a ľudským vzorom. Vždy som ho vnímal ako skromného človeka s veľkým srdom džentlmena. Jeho osobnosť ovplyvnila celý môj život. Moje fandenie a obdiv k nemu časom prerástol v spevácke pôsobenie v kapele Karel Gott revival Morava. Bolo pre nás veľkou cťou vystupovať aj v Prahe na lodi, kde sa konala jeho výstava My Life," vyznáva sa Josef Bouda a poukazuje na povahové vlastnosti, ktorými bol neprekonateľný Zlatý slávik povestný.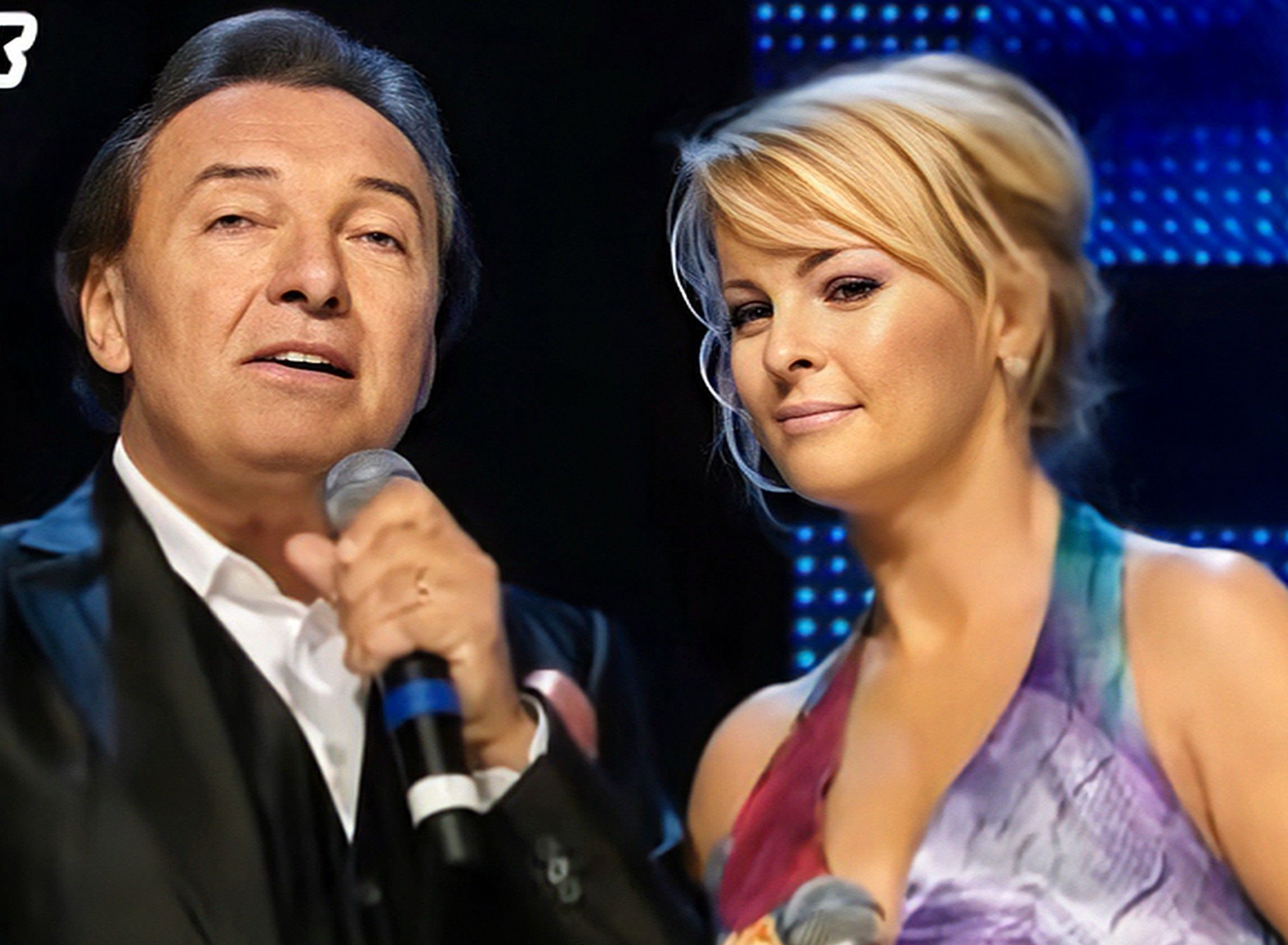 "Karel Gott nás počas svojich vystúpení vždy prijal a dokonca nám a to už počas jeho choroby blahoželal k desiatemu výročiu vzniku našej kapely. Neskutočne ma potešilo, že producenti vybrali do projektu práve mňa. Popritom takých "Karlov" ako som ja, je v Česku aj na Slovensku hneď niekoľko. Je to pre mňa skutočne veľká srdcová záležitosť," prizvukuje Bouda.
S rovnakou úctou a pokorou k skladbe pristupovala aj Lucie Třešňáková. "Iveta ovplyvnila nielen celé moje detstvo, ale aj dospelácky život. Ako dievčatko som si predstavovala, že som ako ona, princezná s blonďavými vláskami a krehkým hlasom. Bola pre mňa veľkým vzorom a vždy som si priala stretnúť sa s ňou, či si s ňou dokonca zaspievať. Bohužiaľ, nikdy sa mi to nesplnilo. O to viac ma dojala ponuka byť súčasťou tejto krásnej piesne. Ivetine party som spievala s veľkým rešpektom a dojatím," priznala Třešňáková.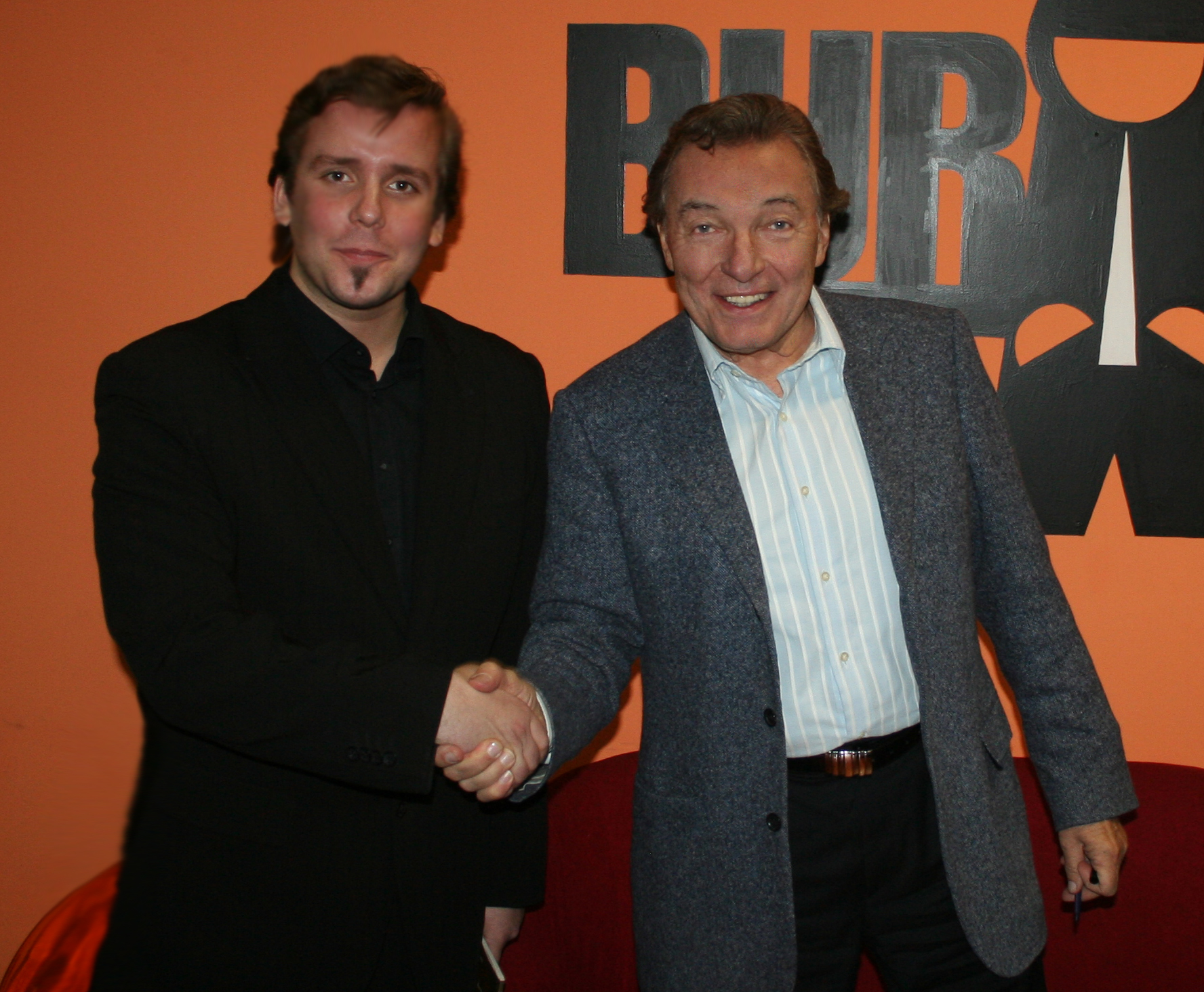 Pocity s ktorými k svojmu autorskému dielu pristupoval, opisuje aj v Česku rešpektovaný autor a spevák Jarek Šimek. "Prial som si vytvoriť dôstojné dielo. Oboch interpretov som preto požiadal, aby si pri nahrávaní piesne predstavovali, že ten ich idol je tu stále s nami a aby sa s ním spojili vo svojej mysli a duši. Niekedy nám dojatím až tiekli slzy. Veríme, že to ucítia aj poslucháči," vyznal sa a pokračuje. "Chcel som, aby pieseň vyjadrovala dôstojnú spomienku a úprimný odkaz oboch už bohužiaľ nežijúcich velikánov našej popovej scény. Aj pre mňa sú kusom môjho detstva. Miloval som ich oboch," dodáva úprimne Jarek Šimek.
Nostalgicky lyrická atmosféra piesne vyvoláva v poslucháčoch príjemné pocity zo stretnutia starých známych priateľov a v podobnej nálade sa nesie aj videoklip. "Pri hľadaní vhodného prostredia sme zvolili aj autentické byty spevákov, kde ich deti náhodne nájdu staré platne Karla a Ivety a následne im o nich rodičia rozprávajú. Záverečná časť sa odohráva v záhrade, kde sa obaja speváci spolu so svojimi deťmi stretávajú pri spoločnom koncerte. "Záhradnú slávnosť s komorným vystúpením by chcel mať doma každý, alebo by sa jej chcel aspoň zúčastniť," zamyslel sa Daniel Černý, riaditeľ multimediálnej strednej školy U2B pre youtuberov v Buštěhradě. Práve v ich záhrade vznikli romantické zábery klipu, ba čo viac, študenti a lektori sa na jeho príprave aj podieľali.
Zdroj: TS