Ženská línia, generačné strety, vývoj emancipácie v tieni dejín, náš život verzus život našich predkov. Týmto otázkam, témam identity sa venuje autorské duo, ktoré tvoria herečky Kristína Kilo a Réka Derzsi vo svojej divadelnej inscenácii ZOČI VOČI/SZEMTŐL SZEMBEN. Ide o dvojjazyčný, slovensko-maďarský projekt procesuálneho charakteru, v rámci ktorého je ťažisková samotná tvorba. Divadelníčky chceli slobodne nájsť to, čo spája všetky ženy a zároveň aj špecifické znaky menšinového bytia. Premiéry budú 22. a 23. mája 2022 v Štúdiu A2 – scéne Divadla Astorka Korzo ´90.
"Tieto témy sa nás osobne dotýkajú, žijeme nimi do dnes, je to naša osobná skúsenosť a bezprostredná realita. Zaujíma nás, či je táto skúsenosť prenosná. Preto sme sa rozhodli napísať autorský scenár ako stopu našich vlastných životov. Veríme, že práve tento predpoklad dodá nášmu literárnemu materiálu dôveryhodnosť, bezprostrednosť a pravdivosť," povedala Réka Derzsi. "Nie je naším cieľom realistické vyobrazenie minulosti, ale nachádzanie vlastného divadelného jazyka, schopného komunikovať prostredníctvom obrazov a asociácií," dodala Kristína Kilo.
Herečky, ktoré po prvý raz pracujú spolu ako autorské duo, vytvorili text, ktorý sa skladá z dialógov i opisov konkrétnych obrazov či neverbálnych situácií, v ktorých hľadajú univerzálne prenosné znaky vystihujúce danú tému. Scenár mal však slúžiť len ako základ, ktorý sa dá ďalej rozvinúť, doplniť a modifikovať podľa signálov skúšobného procesu. Počas neho sa snažili nájsť to, čo spája všetky ženy a zároveň sa pokúsiť nájsť aj špecifické znaky menšinového bytia.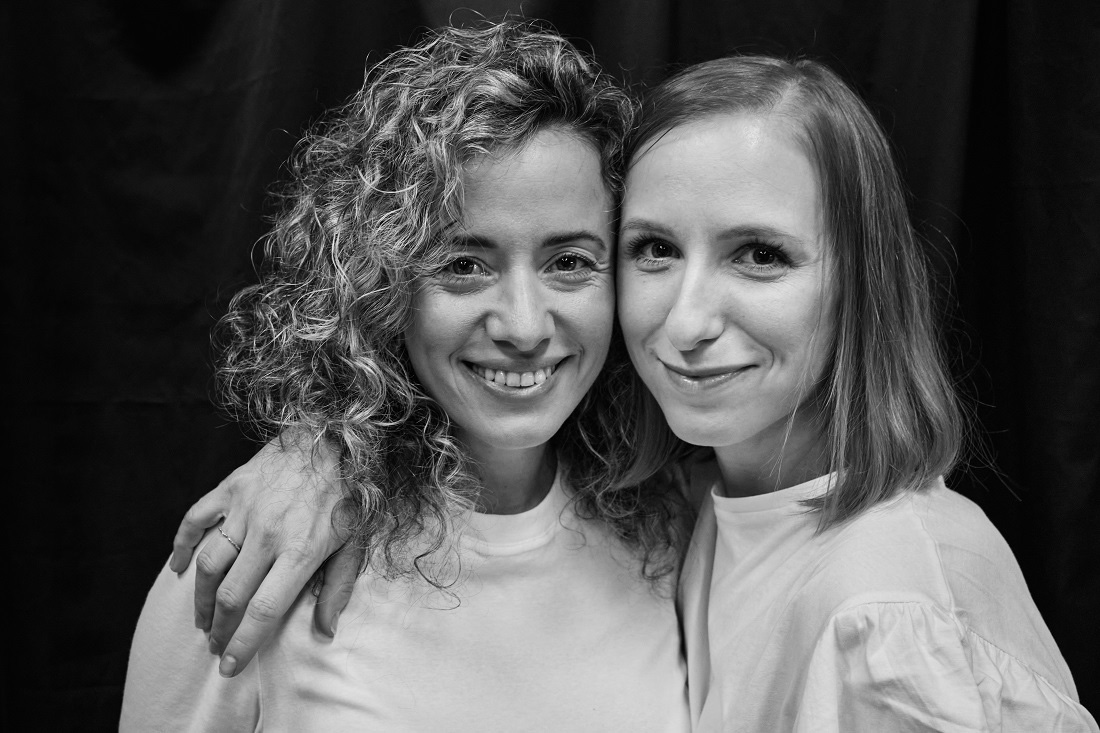 Aby sa dozvedeli o téme viac, prešli výskumom, v ktorom sa sústredili na pátranie minulosti a postavenia žien v 20. storočí vo svojom najbližšom prostredí. Dominantnou inšpiráciou im boli ich vlastné babičky, s ktorými sa veľa rozprávali. "Zaujímalo nás, čo ich motivovalo, čo im prinášalo radosť, a či stihli vnútorne spracovať svoj vlastný životný príbeh. Či to bolo za daných dobovo-spoločenských konvencií vôbec žiadúce," približuje Kristína Kilo. "Naším zámerom je vzniknutou inscenáciou nielen nastaviť zrkadlo, ale cez rôzne generácie ukázať emancipačný vývoj žien žijúcich na Slovensku v prostredí maďarskej menšiny," doplnila Réka Derzsi.
Vďaka intermediálnym prvkov sprístupňujú inscenáciu nielen maďarsky hovoriacim divákom/diváčkam. Autorský projekt vnímajú ako generačnú výpoveď, pričom sa snažia v rámci tvorby vytvoriť vlastný divadelný jazyk, ktorý bude schopný komunikovať naprieč generáciami. Po vizuálnej stránke divadelníčky uprednostňujú jednoduchosť a funkčnosť.
Autormi vizuálneho konceptu projektu sú oceňovaní umelci, výtvarník Kristián Németh a dizajnér Martin Hrča.
Inscenáciu z verejných zdrojov podporil Fond na podporu kultúry národnostných menšín, www.kultminir.sk.
KRISTÍNA KILO
Absolventka VŠMU, odbor herectvo pod vedením prof. Ingrid Timkovej a prof. Vladimíra Strniska. Po absolvovaní nastúpila do Divadla Jána Palárika v Trnave, kde pôsobí dodnes. Mimo svoju domovskú scénu mala možnosť spolupracovať na inscenáciách vo viacerých divadlách, napr.: Štúdio 12, Štúdio L+S, Divadlo Aréna, Divadlo Ludus. Vďaka týmto skúsenostiam nadobudla poznatky, akým rozličným spôsobom vzniká autorská inscenácia a inscenácia na základe konkrétnej literárnej predlohy. Je dvojnásobnou držiteľkou ceny Literárneho fondu za herecký výkon v inscenáciách Máša a Beta (Divadlo Jána Palárika v Trnave), Piaf (Malá scéna STU), Onegin (Divadlo Jána Palárika v Trnave).
RÉKA DERZSI
Absolventka VŠMU, odbor herectvo pod vedením Emila Horvátha. Po absolvovaní rok pôsobila v Mestskom divadle Žilina a ďalej sa rozhodla pre herectvo na voľnej nohe. V súčasnosti žije a pracuje prevažne v Českej republike. Hosťovala vo viacerých divadlách, napr.: Národné divadlo Brno, Husa na provázku, A studio Rubín a Švandovo divadlo na Smíchove. Podieľala sa aj na vzniku autorských inscenácií. Za postavu Alžběty vo filme Lištičky bola nominovaná na Slovenskú národnú filmovú cenu a obdržala cenu za najlepší herecký výkon na festivale Rouen vo Francúzku.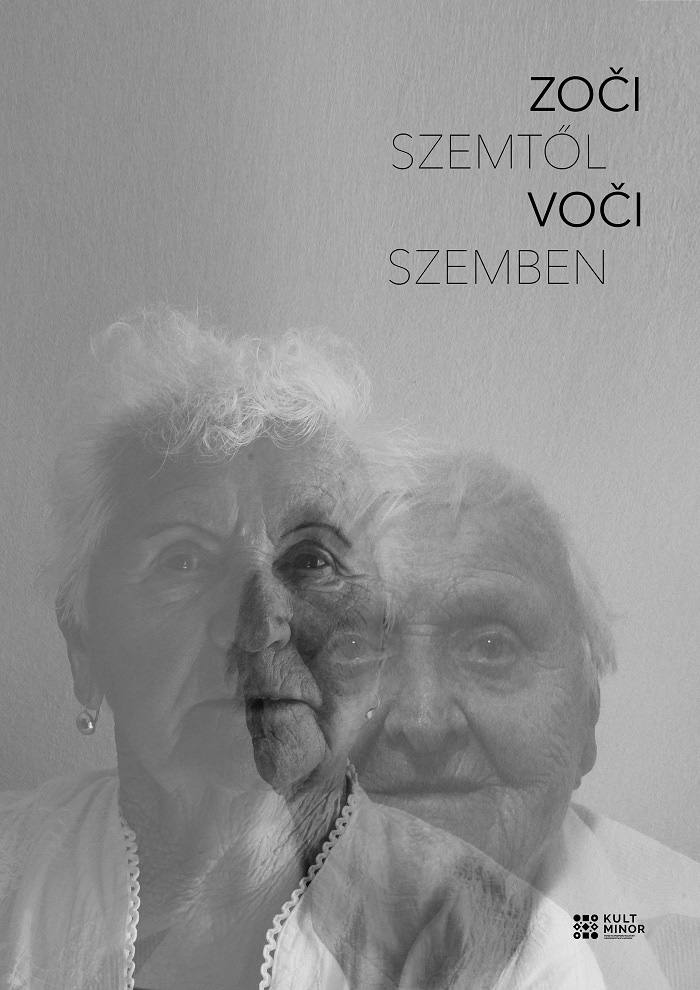 Zdroj: Zuzana Golianová/Mediálna podpora projektu ZOČI VOČI/SZEMTŐL SZEMBEN