Největší drum&bassový festival na světě a svátek pro všechny milovníky zlomených beatů Let It Roll oznamuje přesun letošního ročníku na 5.-7. srpna 2021. Pořadatelé připravovali pro toto léto zatím největší ročník, s více než stovkou zahraničních umělců na pěti pódiích. Nyní již Let It Roll team pracuje na přesunu line upu na další rok a zároveň připravuje digitální verzi letošního ročníku. Pro své fanoušky navíc spustí ve středu prodej limitované edice merchandise směřované na podporu festivalu.
Vstupenky zůstávají v platnosti na rok 2021, pro zájemce o využití vstupenky na jinou akci Let It Roll nebo pořádající agentury Beatworx budou dle nového zákona připraveny poukazy.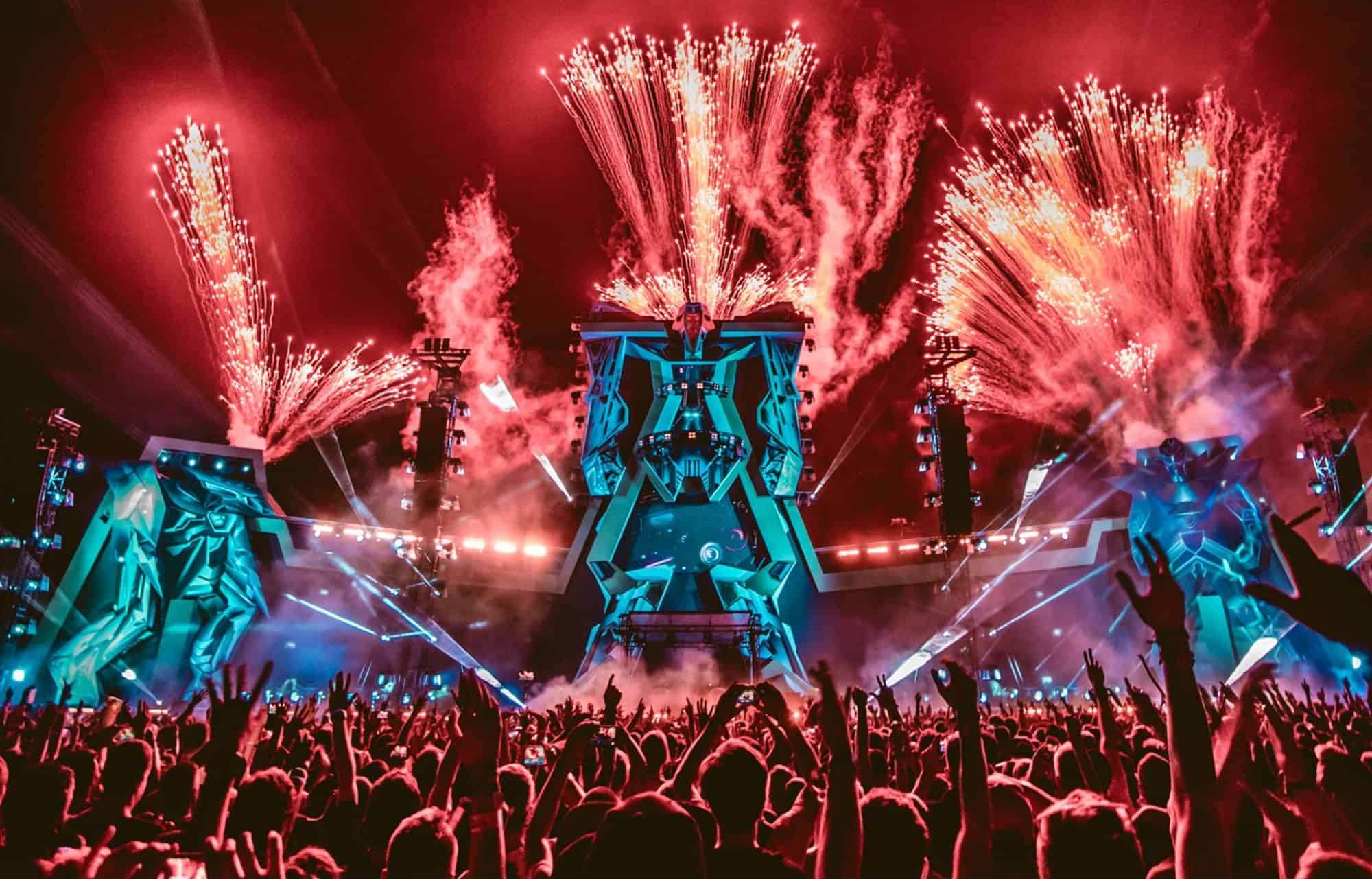 Více v prohlášení níže:
---
Milí Immortalz,
období, kterým si momentálně všichni procházíme, je neskutečně těžké a společně čelíme něčemu, o čem se nám nezdálo ani v nejhorších snech. Právě vy, fanoušci našeho festivalu, jste jeho hlavní energií, ze které čerpáme celý rok, a spolu s láskou k drum and bassu jste důvodem, proč festival pořádáme. Bez vás a vaší podpory by Let It Roll nebyl největším drum & bassovým festivalem, a proto se nám následující řádky nepíšou snadno.
NOVÉ DATUM
Tento ročník letního festivalu měl být tím největším v historii a s touto vizí na něm celý LIR tým nepřetržitě pracoval už od minulého léta. Měli jsme pro vás připravený line up snů, novou a ještě propracovanější vizuální stránku pěti stagí, včetně dechberoucí opening show a další řadu novinek týkající se areálu pro ještě lepší festivalový zážitek. Jednoduše jsme do tohoto ročníku šli "all in", protože jsme vám chtěli připravit festival, na který nikdy nezapomenete. O to víc nás mrzí, že vám s těžkými srdci musíme oznámit, že jsme na základě aktuální pandemické situace a informací od Vlády ČR nuceni letošní ročník festivalu Let It Roll 2020 přesunout na léto 2021, konkrétně 5. – 7. srpna 2021. Tohle léto se tedy na milovickém letišti nesejdeme. Veškerou energii teď budeme věnovat přípravám Let It Roll 2021 a to hlavně jeho line upu, který se pro vás budeme snažit sestavit minimálně tak kvalitní, jako pro tento rok.
VSTUPENKY
Děkujeme všem, kteří nám projevili důvěru a koupili si vstupenku na Let It Roll 2020. Všechny vstupenky, včetně služeb či vyhraných vstupenek, zůstávají automaticky v platnosti i pro další ročník a vstupenky tak není potřeba jakkoliv měnit. Pokud máte možnost si vstupenku ponechat na příští rok, budeme za to více než vděční. Právě díky vám budeme schopni pokrýt již vynaložené náklady na letošní festival a díky vám se bude moct příští ročník uskutečnit v takové velikosti, na jakou jsme všichni zvyklí. Právě vy pro nás budete navždy Superimmortalz a můžete si být jisti, že se vám za vaši věrnost příští léto náležitě odměníme.
POUKAZY
Alternativním řešením je vystavení poukazu. Na základě zákona o zmírnění dopadu na oblast kulturních akcí* vám na vystavený poukaz jednoduše vrátíme peníze z nákupu vstupenky. Poukaz budete moci uplatnit na jakoukoliv Let It Roll či Beatworx akci, která proběhne do 31. října 2021 a to opakovaně až do vyčerpání jeho hodnoty. Pro vystavení poukazu prosíme využijte náš formulář a to i v případě, pokud spadáte do výjimek uvedených v zákoně opravňujících k vrácení vstupného. V nejvážnějších případech spadajících mimo uvedené výjimky nás kontaktujte prostřednictvím speciálního linku. Těmito případy se budeme zabývat individuálně. Sběr žádostí bude probíhat do 30. června 2020.
V případě, že svou vstupenku nevyužijete, ale rádi byste ji darovali či prodali, změnu jména na vstupence je možné provést do konce tohoto roku zdarma.
BUDOUCNOST LET IT ROLLU
Nestačíme se divit, jak se celá drum & bassová komunita v těchto časech semkla a je připravena si navzájem pomáhat. Několik z vás nás dostalo do kolen zprávami, že i v případě zrušení festivalu nebudou svou vstupenku vracet a že by si naopak rádi koupili novou vstupenku na následující ročník či festival podpořili jinou formou. Všem těmto Immortalz patří velké díky. V průběhu tohoto týdne vám představíme limitovanou merchandise kolekci, jejíž koupí můžete Let It Roll podpořit.
Let It Roll už je tady s námi 18 let a věříme, že s vaší pomocí minimálně dalších 18 let bude. Většina z nás pamatuje deštivý Oplatil nebo rekordní teploty v roce 2018. Společně jsme se ale nezastavili a Let It Roll se i díky vám každým rokem zlepšoval až do podoby, ve které ho známe dnes. Jedeme dál a i přesto, že se letos festival neuskuteční, chceme vám toto léto nabídnout jeho jinou verzi, ať už v digitálním nebo reálném prostředí. Sledujte nás na sociálních sítích a my vám brzy představíme nový koncept. Těšíme se, až se zase sejdeme na milovickém letišti v roce 2021 a společně oslavíme lásku k drum & bassu.
Děkujeme za vaši trpělivost, pochopení i v této nelehké situaci a nekonečnou podporu!
Suki & Let It Roll Crew