Na festivale DOTYKY A SPOJENIA sa bude aj tento rok diskutovať na aktuálne spoločenské témy, na programe sú debaty zamerané na reformu divadla, odborníci/odborníčky sa pokúsia pomenovať problémy a hľadať reálne riešenia. Po prvý raz sa bude diskutovať aj po študentských predstaveniach, ktoré dostávajú tohto roku väčší priestor. Martin – hlavné dejisko celoslovenskej výberovej nesúťažnej prehliadky zostáva v kultúrnom semafore "zelený", všetky plánované aktivity sa tak budú môcť zrealizovať bez obmedzení. Patrónmi 16. ročníka festivalu sú Jana Oľhová a Ján Kožuch, kľúčové osobnosti martinského divadla. DOTYKY A SPOJENIA sa v Martine začnú už v pondelok, 6. septembra a potrvajú celý týždeň, do 12. septembra 2021.
"Diskusie sú popri prezentácii divadla druhým pilierom nášho festivalu. Už tradične pripravujeme diskusie s tvorcami, ktoré sa za účasti tvorivého tímu konajú hneď po predstavení a približujú kontext jednotlivých inscenácií. Po prvý raz sme sa rozhodli zorganizovať podobné diskusie aj po študentských predstaveniach, v ktorých dostanú hlavné slovo opäť študenti," povedala programová riaditeľka festivalu Monika Michnová.
Tento rok sa organizátori rozhodli zorganizovať sériu troch diskusií, ktoré spája téma reformy divadla, presnejšie otázka, či reformu divadla potrebujeme. "Budeme hovoriť o kultúrnej politike v našej krajine, o vzťahu zriaďovaných a nezriaďovaných divadiel, ako aj o financovaní kultúry. Nechceme sa vracať do minulosti, našou ambíciou je otvoriť dôležité témy – pomenovať súčasný stav a najproblematickejšie miesta, a pokúsiť sa načrtnúť riešenia či vízie. Na jednotlivé témy, ktoré otvoríme, by počas nasledujúceho roka mali nasledovať ďalšie debaty, ktoré tieto témy rozoberú detailnejšie," doplnila Monika Michnová.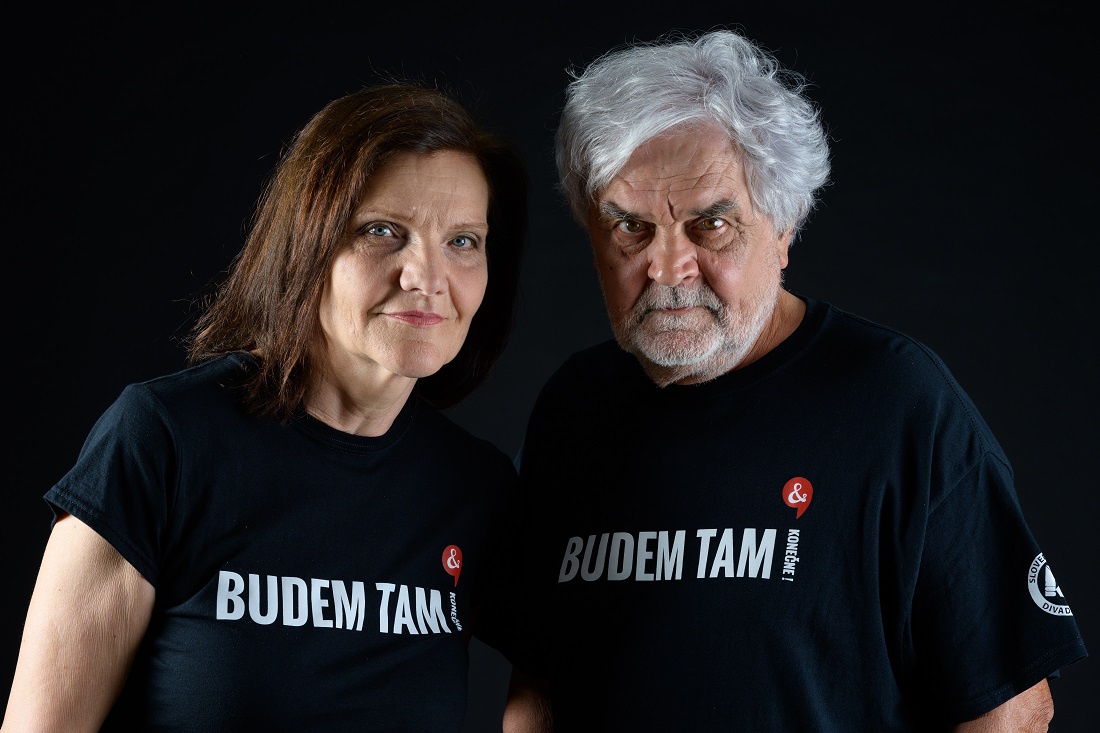 Prvá diskusia sa uskutoční v stredu 8. septembra o 11.00 hod. a zameria sa práve na základnú otázku, či potrebuje kultúra reformu a či vôbec potrebuje naša spoločnosť kultúru. Otázok na túto tému je viac: Je kultúra, obrazne povedané, súčasťou našej DNA? Aký máme vzťah ku kultúre? Ako chápeme rolu kultúry v spoločnosti? Je kultúra iba nadstavba? Prečo v spoločnosti prevažuje tento názor? Ako tento pohľad zmeniť? Je cestou vzdelávanie detí ku vzťahu k umeniu? Existuje aj rýchlejšie riešenie? Na zmenu je nutná široká spoločenská dohoda, ktorá sa nečrtá. Čo s tým?
Druhá diskusia je na programe vo štvrtok 9. septembra o 11.00 hod. a bude sa venovať zriaďovanému a nezriaďovanému divadlu. Čo tieto pojmy znamenajú, v akých podmienkach pracujú tieto dva typy divadiel a prečo musí to nezriaďované predstavovať neustálu neistotu a boj o peniaze a priestory. Ako odstrániť akúsi asymetriu medzi nimi? Môžu zriaďované a nezriaďované divadlá spolupracovať? Ako by mala takáto spolupráca vyzerať?
Sériu diskusií uzavrie tretia, v piatok 10. septembra, rovnako o 11.00 hod., jej cieľom bude klásť si otázky k financovaniu a udržateľnosti projektov. Reč bude o novom nastavení systému financovania, grantových schémach, viaczdrojovom financovaní, podnikaní i o sponzorskom zákone.
Všetky tri diskusie bude moderovať publicista Michal Havran. Diskusie bude možné sledovať naživo alebo prostredníctvom livestreamu.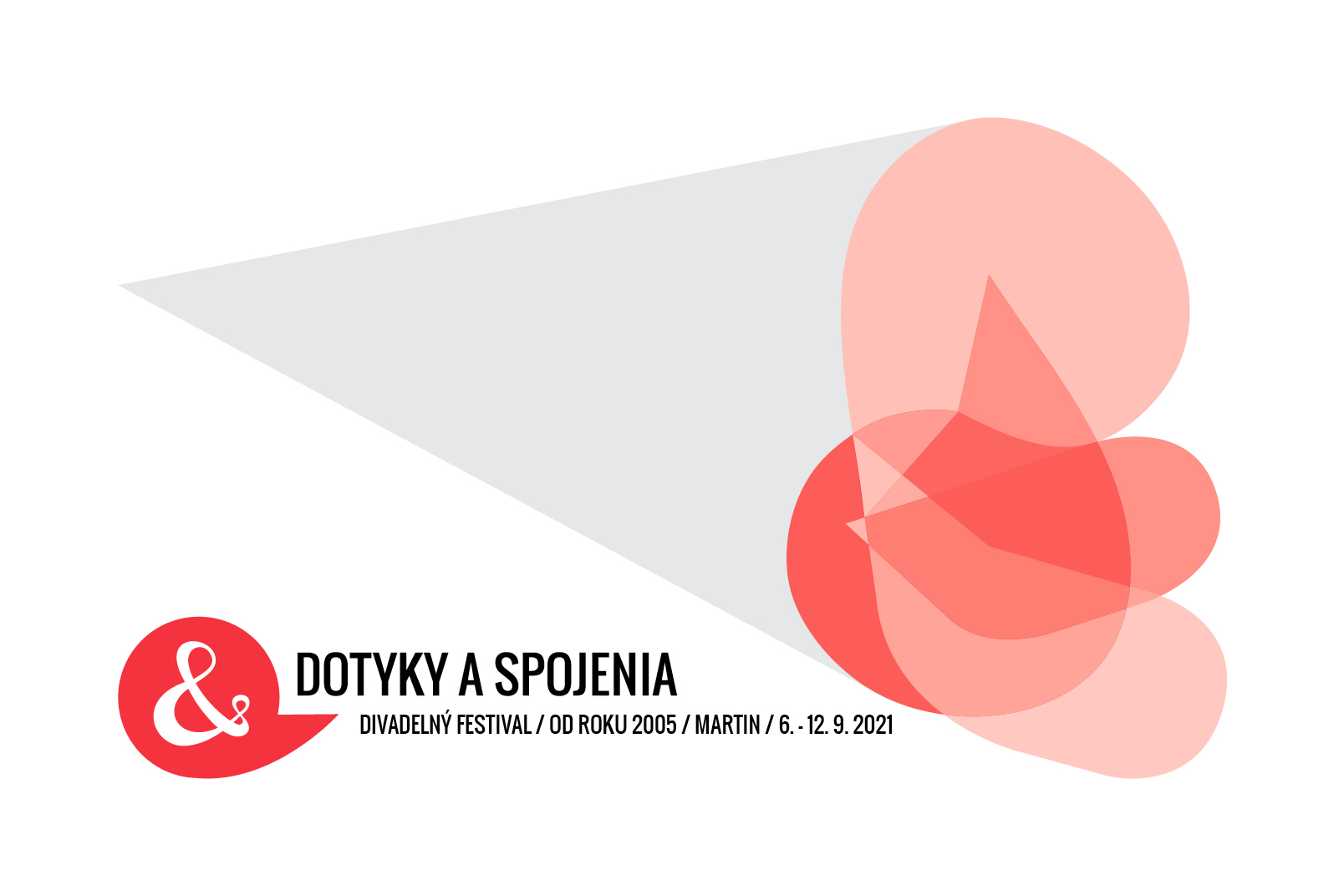 Festival sa tohto roku po prvý raz, výnimočne, koná v septembri a po prvý raz vo svojej histórii ponúkne výber z dvoch divadelných sezón. Na programe je 40 predstavení, desať inscenácií v Hlavnom programe, 27 divadiel z desiatich slovenských miest, sedem koncertov a 25 rôznych diskusií o divadle. Program a všetky aktuálne informácie ponúka nová webstránka www.dotykyaspojenia.sk.
"Sme radi, že Martin zostal v zelenej fáze monitoringu. To nám umožní zrealizovať všetky plánované aktivity vrátane tvorivých dielní pre deti a divadelných predstavení, ktoré zahráme pre žiakov a študentov priamo v školách. Nebudeme musieť ani obmedzovať divákov, ktorí sa prídu pozrieť na pouličné divadlo alebo obľúbené večerné koncerty na Divadelnom námestí," komentovala aktuálny stav kultúrneho semaforu Monika Michnová. Program v interiéri bude len pre kompletne zaočkovaných, v exteriéri bez obmedzenia
"Festival ponúka konečne možnosť, aby sme sa všetci stretli. Pre nás divadelníkov je to nesmierne dôležité, keďže počas sezóny máme malú šancu sa vidieť, každý rieši svoje premiéry. Diváci majú zase možnosť vidieť inscenácie rôznych divadiel a veľmi fajn je, že festival ponúka program na námestí, ktorý je určený pre širokú verejnosť," povedala patrónka tohto ročníka festivalu Dotyky a spojenia herečka Jana Oľhová.
Dotyky a spojenia sú výberovou, nesúťažnou prehliadkou inscenácií slovenských divadiel, hlavným organizátorom je Slovenské komorné divadlo Martin. Festival z verejných zdrojov podporil Fond na podporu umenia.
Zdroj: TS