Máme tu začiatok augusta a to pre festivalových nadšencov znamená len jedno – už len pár krát sa vyspíme a v tradičnom termíne druhého augustového víkendu sa po dvojročnej prestávke môžeme tešiť na náš obľubený festival Grape.
Tento rok si pre nás organizátori pripravili viacero noviniek, tou najväčšou zmena miesta konania festivalu. Už dlhšie sa vedelo, že festival bol nútený opustiť piešťanské letisko, na ktorom sa Grape tradične konal. Po mnohých špekuláciach festival na začiatku decembra zverejnil, že jeho 12. ročník sa uskutoční v susednom Trenčíne, taktiež na letisku, ktoré je dlhoročným pôsobiskom Pohoda Festivalu. Z medializovaných vyhlásení zástupcov najväčšieho slovenského festivalu je zrejmé, že toto rozhodnutie nebolo prijaté práve s nadšením. Zástupcovia Grape Festivalu avizujú, že toto riešenie je len dočasné, uvidíme teda, čo prinesie budúcnosť. V každom prípade sme všetci zvedaví, ako trenčianske letisko Grape-u sadne.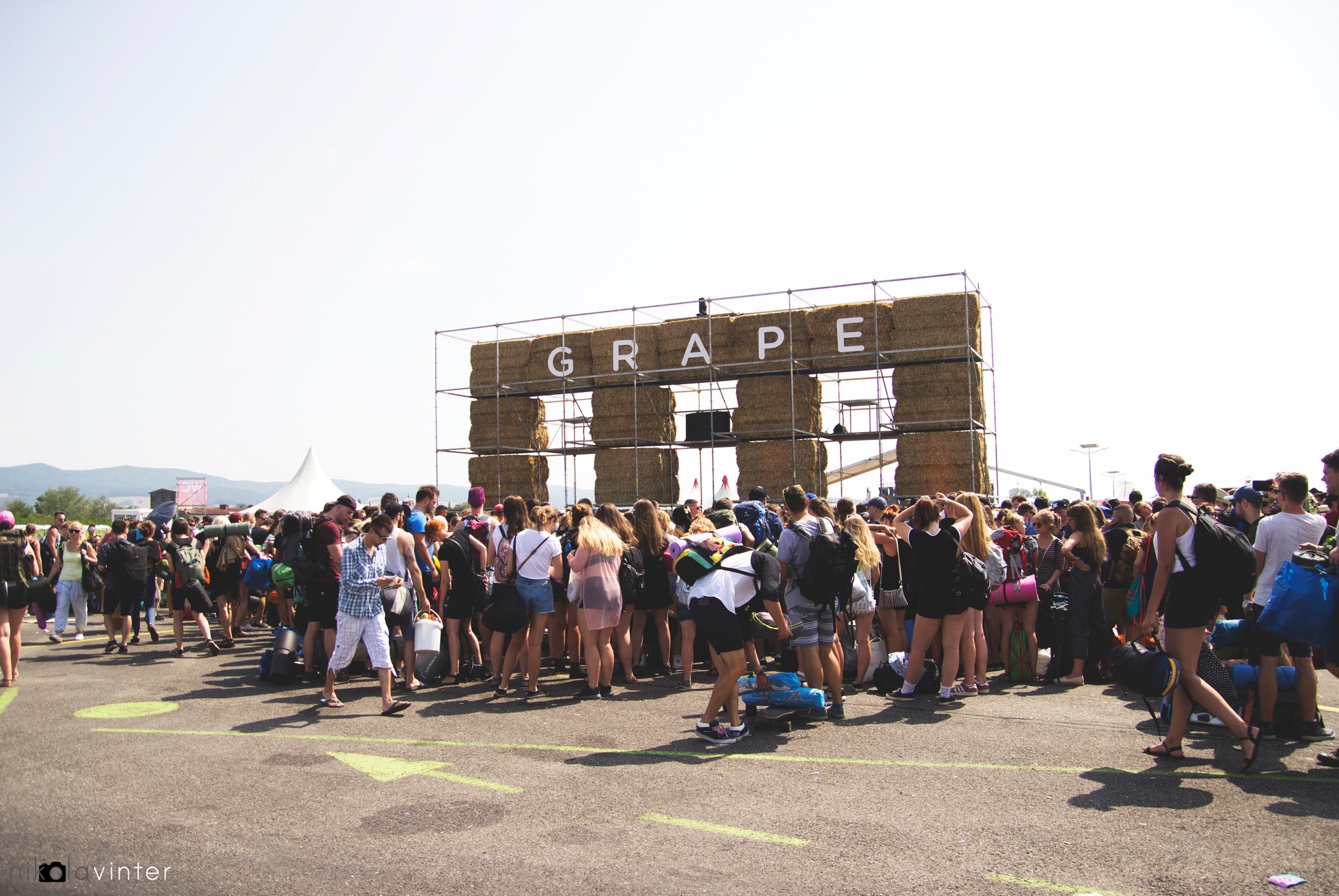 Asi druhou najväčšou novinkou je zaradenie štvrtkového večera do programu festivalu, ktorý bol nazvaný Nad vatrou sa zblízka. Pre tých, ktorým chýbal tretí deň festivalu, je pripravený program vyskladaný zo slovenských hudobníkov, ktorí pri vatre budú hrať svoje hity v unplugged verziách. V tomto prípade je však kapacita obmedzená na 2.000 ľudí, vstupenka na štvrtkový program sa dá zakúpiť na stránke festivalu za 10 euro, podmienkou je ale aj vstupenka na celý festival. Zaujímavosťou je snaha priblížiť návštevníkom atmosféru doby, keď sme ešte o mobilných telefónoch ani nechyrovali, a počas štvrtkového programu budú smartfóny účastníkov zavrené do špeciálnych obalov. Sme celkom zvedaví, ako bude tento úmysel prebiehať v praxi a či sa úmysel vydarí. Tešiť sa môžeme na Laskyho, Veca, Juraja Benetina, Noru Ibsenovú, Katarziu, Tamaru Kramar, Janka Kurica, Sama Hošeka a mnoho mnoho iných.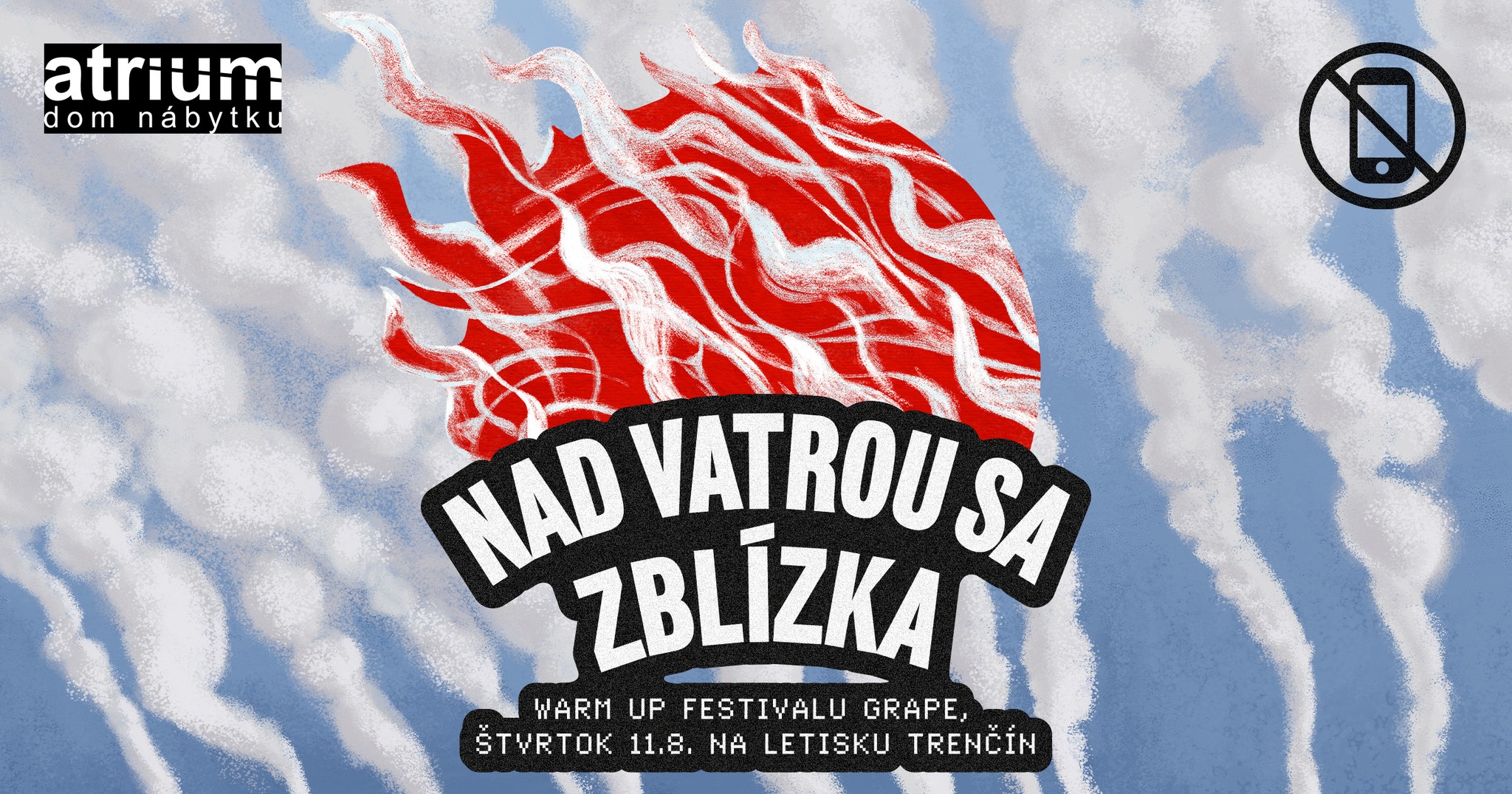 Čo sa týka samotného festivalu, organizátori si aj tento rok dali záležať na kvalitnom line up-e. Ako sme už na tomto festivali zvyknutí, jedná sa hlavne o mix interpretov aktuálnej indie rockovej, hip hopovej a elektronickej hudobnej scény. Za zmienku určite stojí Woodkid, talentovaný Francúz pôsobiaci v New Yorku, ktorý sa okrem hudby venuje aj filmárčeniu a vizuálnemu umeniu. Ďalším headlinerom je excentrický Years & Years, pod týmto psedonymom sa momentálne skrýva Olly Alexander, ktorý zostal ako posledný z pôvodného tria. Jednoznačne sa ale nebude jednať o one man show, počas samotného koncertu by sa na pódiu malo vystriedať až 26 účinkujucích. Sme teda veľmi zvedaví, ako bude vyzerať toto vystúpenie. Indie scénu zastupujú výborní The Vaccines, ktorí aktuálne patria medzi tie najlepšie kapely tohto žánru. Medzi navrátilcov festivalu patria príjemní Milkey Chance, ktorí prídu predstaviť svoj najnovší album. Ujsť si určite nenecháme producenta Mura Masa, ktorý pred 3 rokmi na Pohode predviedol naozaj fantastickú show. Fajnšmekrov určite poteší 11-členná pochodová kapela Meute z Nemecka, ktorá kombinuje techno s dychovými nástrojmi. Nemôžme nespomenúť aj duo HVOB, ktorí vždy potešia kvalitnou elektronikou. Fanúšikov drum n bassu roztancujú Hybrid Minds či Dirtyphonics so svojou live show. Na Slovensko sa opäť vracia aj Tommy Cash, ktorého vystúpenia sú zakaždým poriadnou dávkou rapu spojeného s bizárom.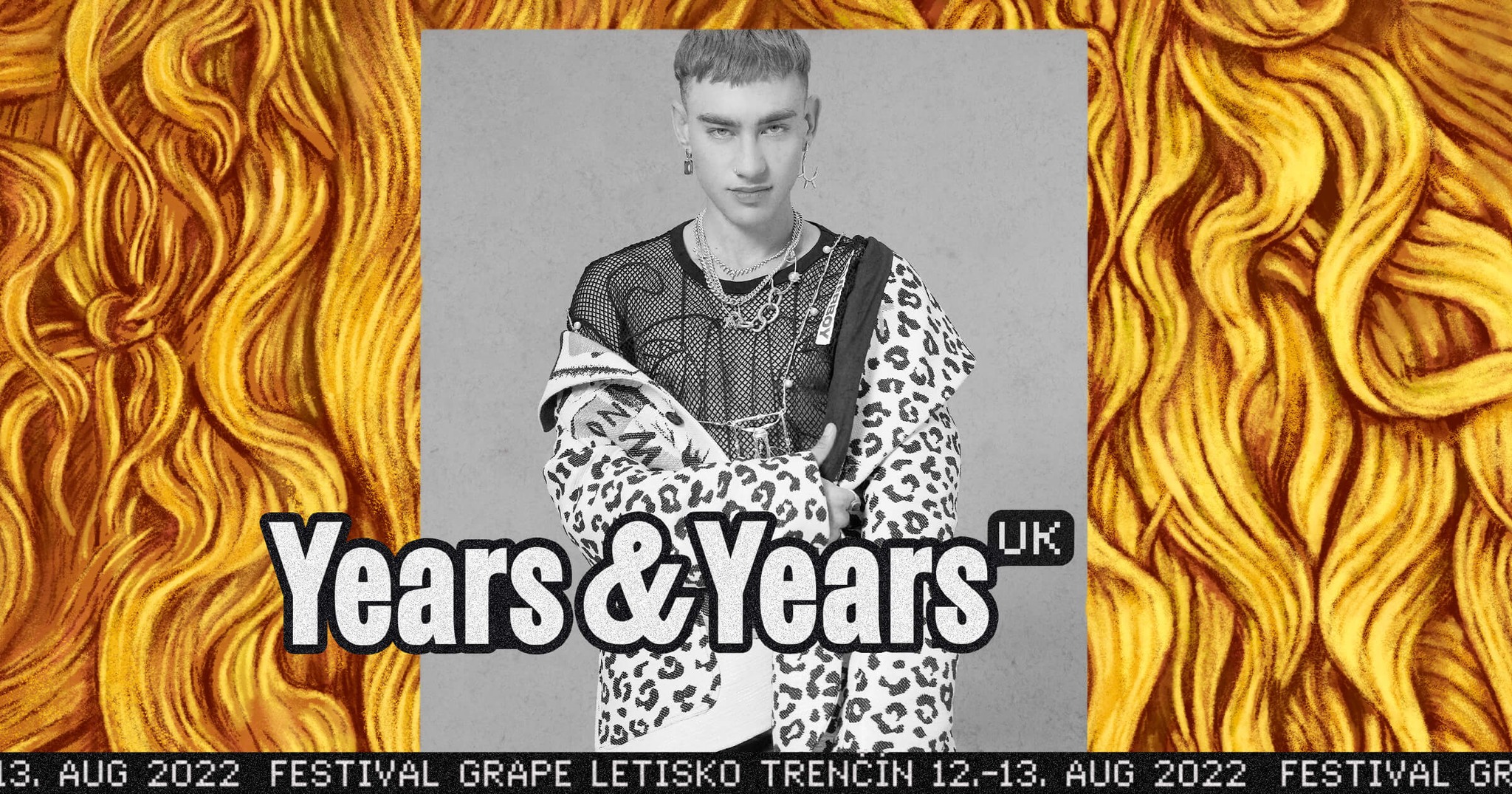 Z domácej scény Grape takisto ponúkne to najlepšie, čo sa dá. Chýbať nemôžu stálice festivalu Billy Barman a Para, Fvlcvm, ktorého vystúpenie na tohtoročnej Pohode patrilo k highlighotm festivalu, Medial Banana a Malatata budú klasicky na festivale spríjemňovať poobedné hodiny. Vec si na trenčianske letisko privezie celý svoj ansámbl pod názvom Vec Allstars(vrátane živej kapely) a Gleb nám určite predvedie jednu z jeho nadupaných show. Tešiť sa môžeme aj na Fallgrap, Tolstoys, Katarzia, Korben Dallas a naozaj mnoho iných.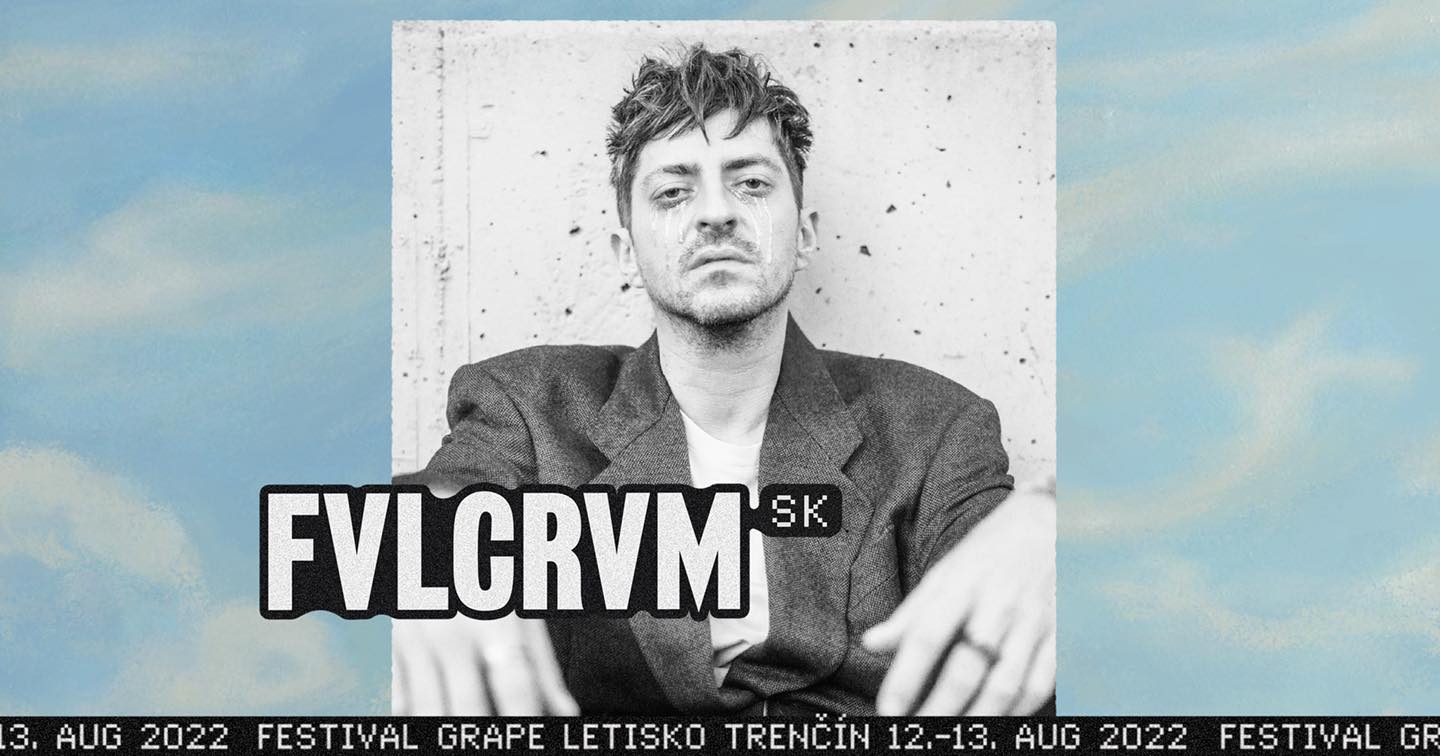 UniCredit stage, zameraný výlučne na elektronickú hudbu, na ktorom sa krepčí do rána bieleho tiež ponúka širokú škálu producentov a DJov. Otvárať ho bude domáci Paradiso Rhytm nominovaný na Radio Head Award za nahrávku roka, zo zahraničných interpretov na ňom svoje skills predvedú Toto Chiavetta zo Sicílie, Argia zo Španielska, aktuálne francúzske techno prinesie duo KAS:ST. Stage bude zatvárať opäť domáca intepretka, stále populárnejšia Djka Kristie Kardio.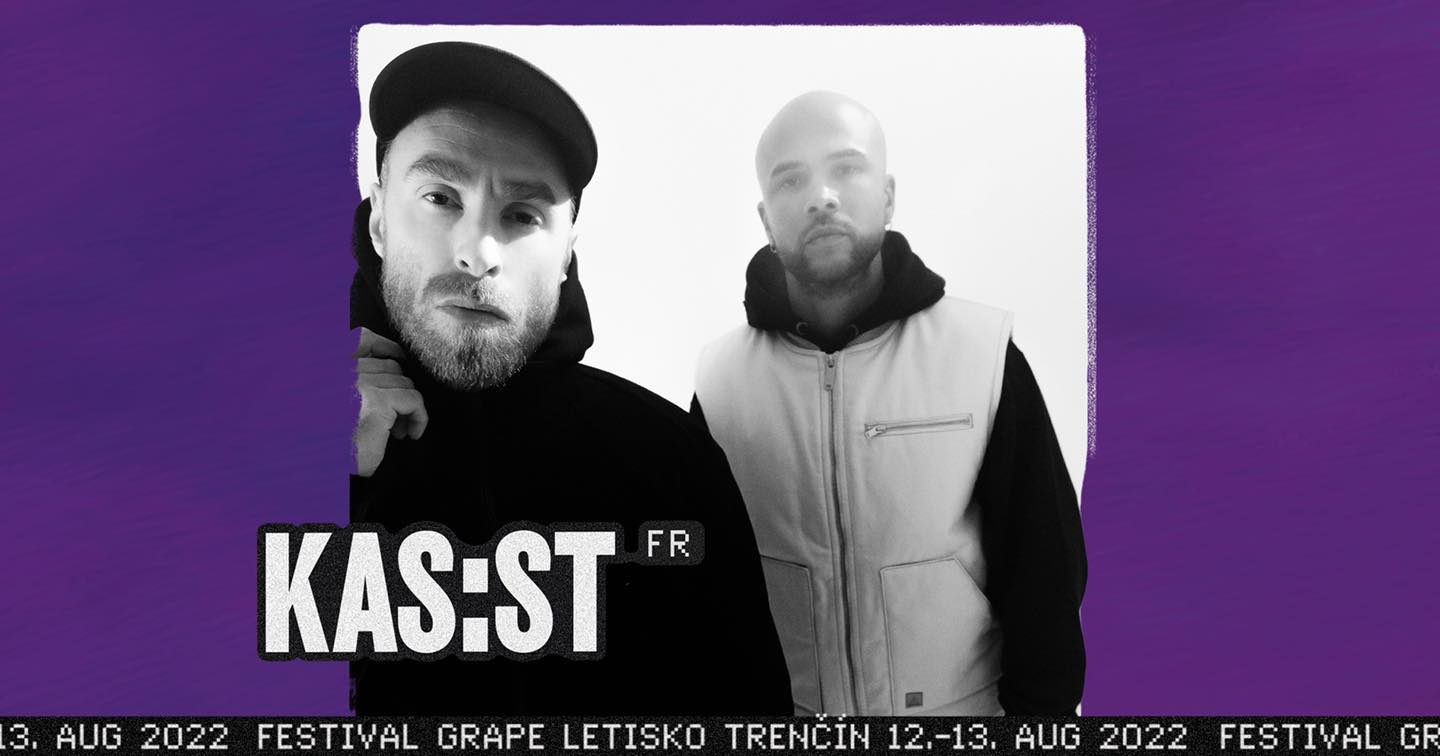 Tradičnou súčasťou festivalu je Urban Market, kde si môžete spraviť radosť všelijakými dizajnovými kúskami a taktiež tu budú hrať rôzni DJs. Z Piešťan do Trenčína sa presúva aj najbizarnejšia parkúrová súťaž, tipujete správne, aj tento rok sa uskutoční Veľká piešťanská. Podobného charekteru je Celé Zle stage, kde sa budú hrať pesničky priamo z YouTube, čím horší výber, tým lepšie. Hrať sa budú prevažne hudba z 90. rokov.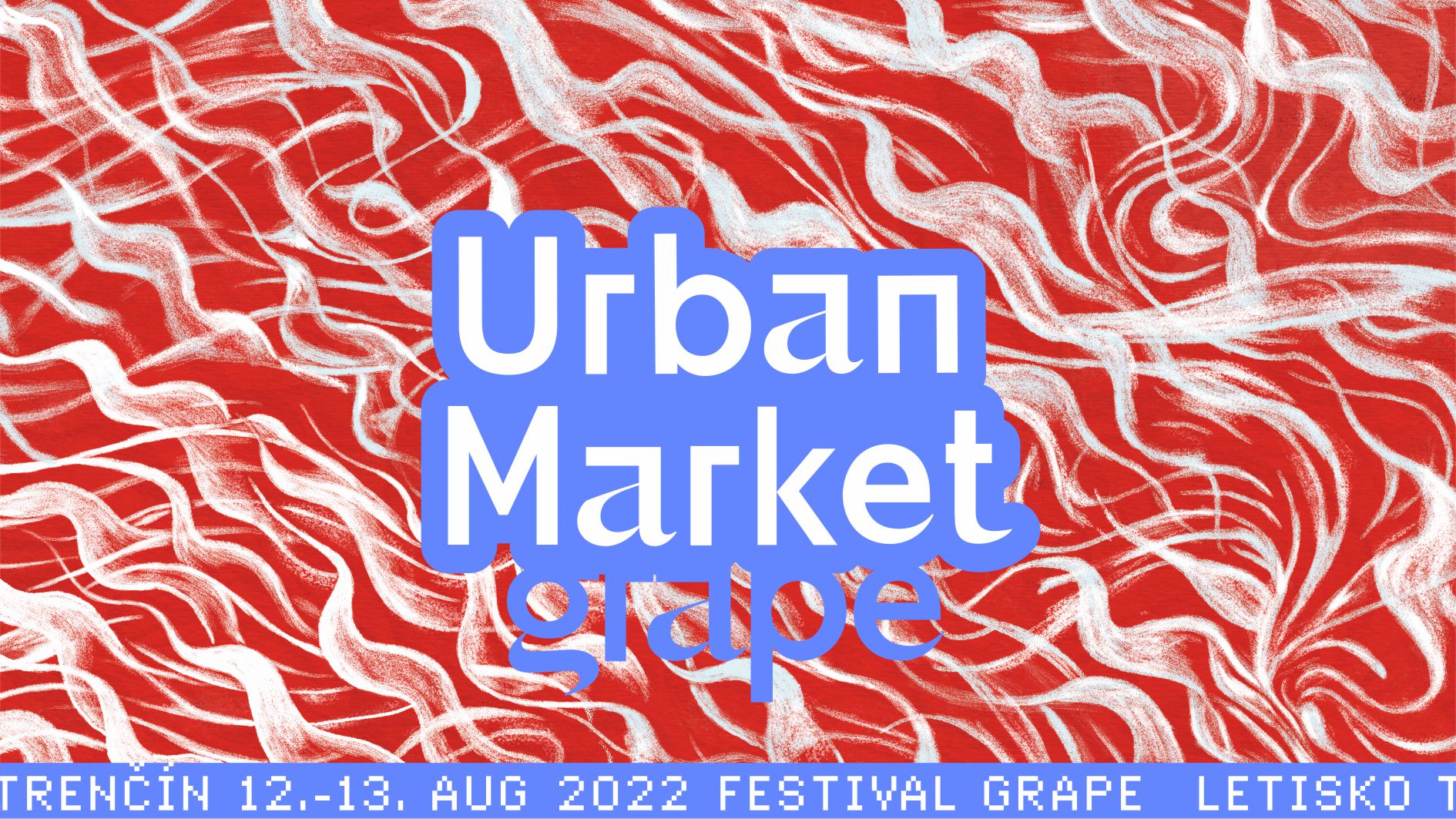 Hladu a smädu sa určite obávať nemusíte, pripravená je široká ponuka jedál, z ktorých si vyberie naozaj každý. Či už ste mäsožravec alebo nie, či preferujete slané alebo sladké, alebo počas horúcich letných dní dáte prednosť sviežemu ovociu. Smäd sa bude dať uhasiť Radegastom či vychladenou plzničkou, samozrejmosťou sú aj rôzne typy nealka.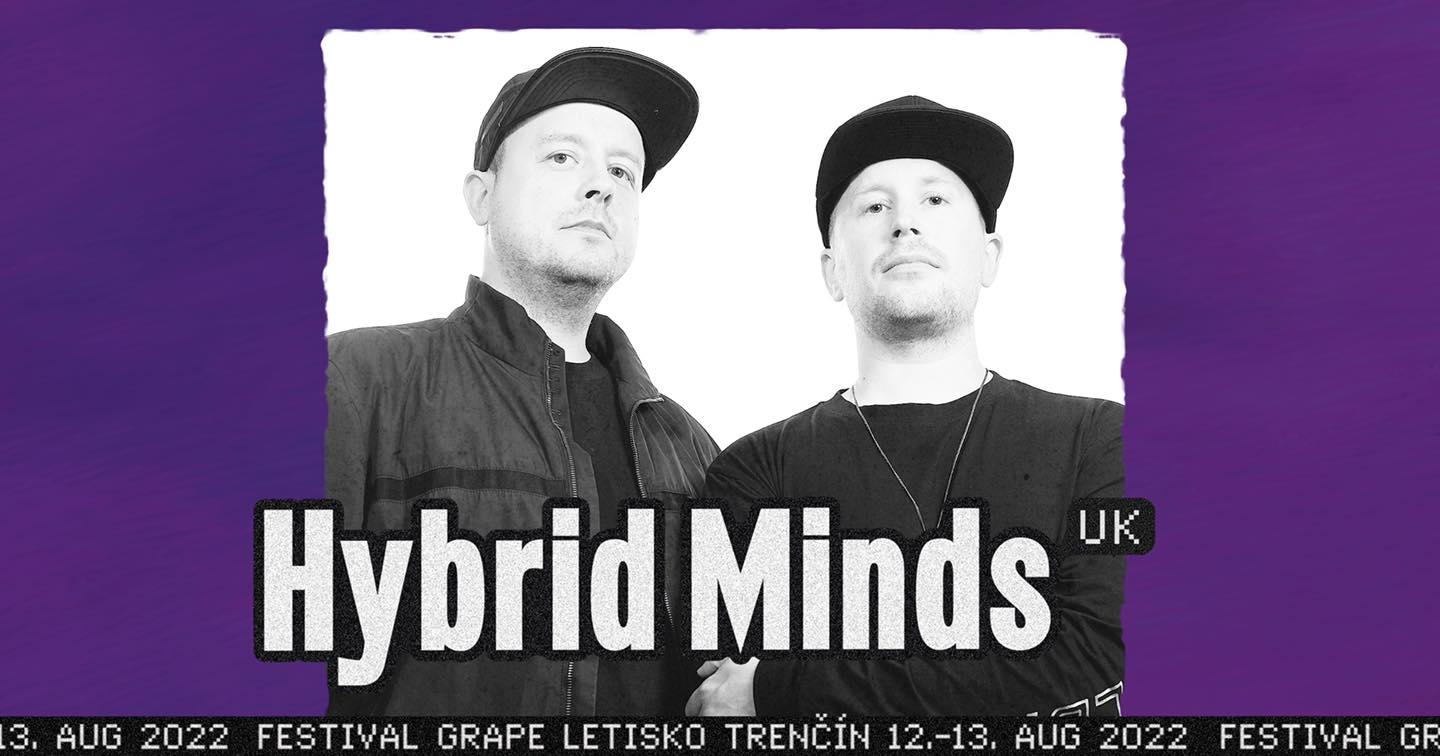 Ako to už býva zvykom, všetky informácie ohľadom festivalu nám organizátori priblížili formou verejnej tlačovej konferencie, ktorá sa tento rok konala na pláži Good Point v areáli Wakelake na bratislavských Zlatých Pieskoch. Súčasťou tohto príjemného eventu bol aj festivalový kvíz s Ludwigom Baginom, kde sa víťazom ušli vstupenky na tohtoročný festival a aj premietanie dokumentu 10 rokov Grejpu, ktorý nám poodhalil minulosť, súčasnosť ale aj budúcnosť festivalu. Pokračovalo sa potom neviazanou zábavou, o ktorú sa postaral Addict, párty sa niesla v znamení UK bassu, rapu, trapu, grimeu a iných.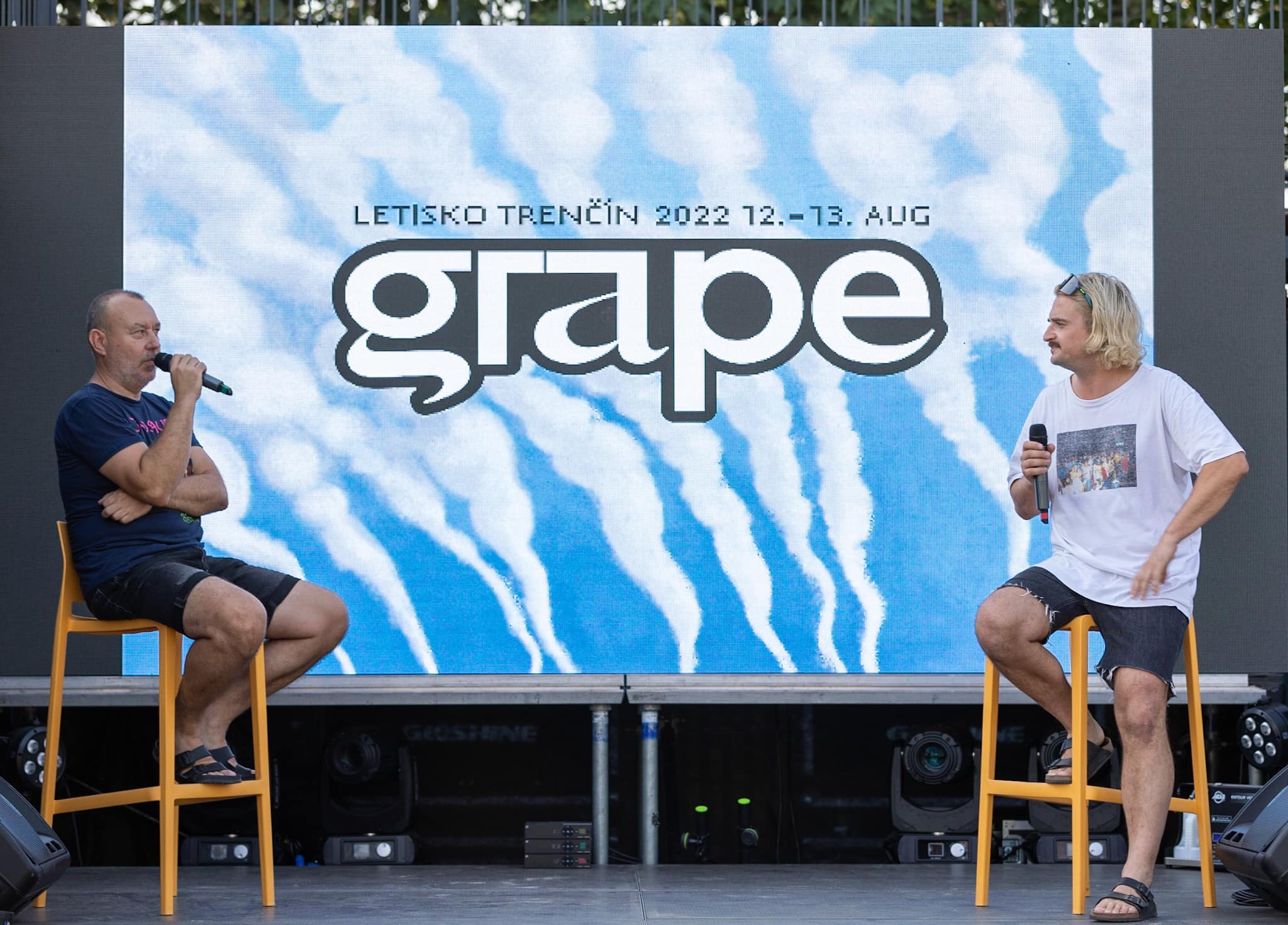 Čakanie na festival sa nám organizátori rozhodli vyplniť zaujímavým projektom Grape výklad. Ten spája etablovaných členov slovenskej hudobnej scény a mladé talenty, ktoré si zaslúžia vašu pozornosť. Sú to približne desať minútové mini koncertíky v priestoroch kancelárie festivalu. V každom z dielov sa predstavili dvaja hudobníci, jeden z nich je pevnou súčasťou hudobnej scény zatiaľ čo ten druhý sa tam ešte len prediera. Každý z nich si odspieval jeden track, aby ten tretí publiku predviedli spoločne. Týmto štýlom sa tu vystriedali Gleb spoločne so Saulom, Juraj Benetin a Marko Damian, Vec s Tamarou Kramar a napokon Lasky & Kristin Lash. Záznamy týchto vystúpení môžete nájsť na youtubovom kanáli festivalu, určite si ich pozrite, jedná sa o skutočne zaujímavý projekt.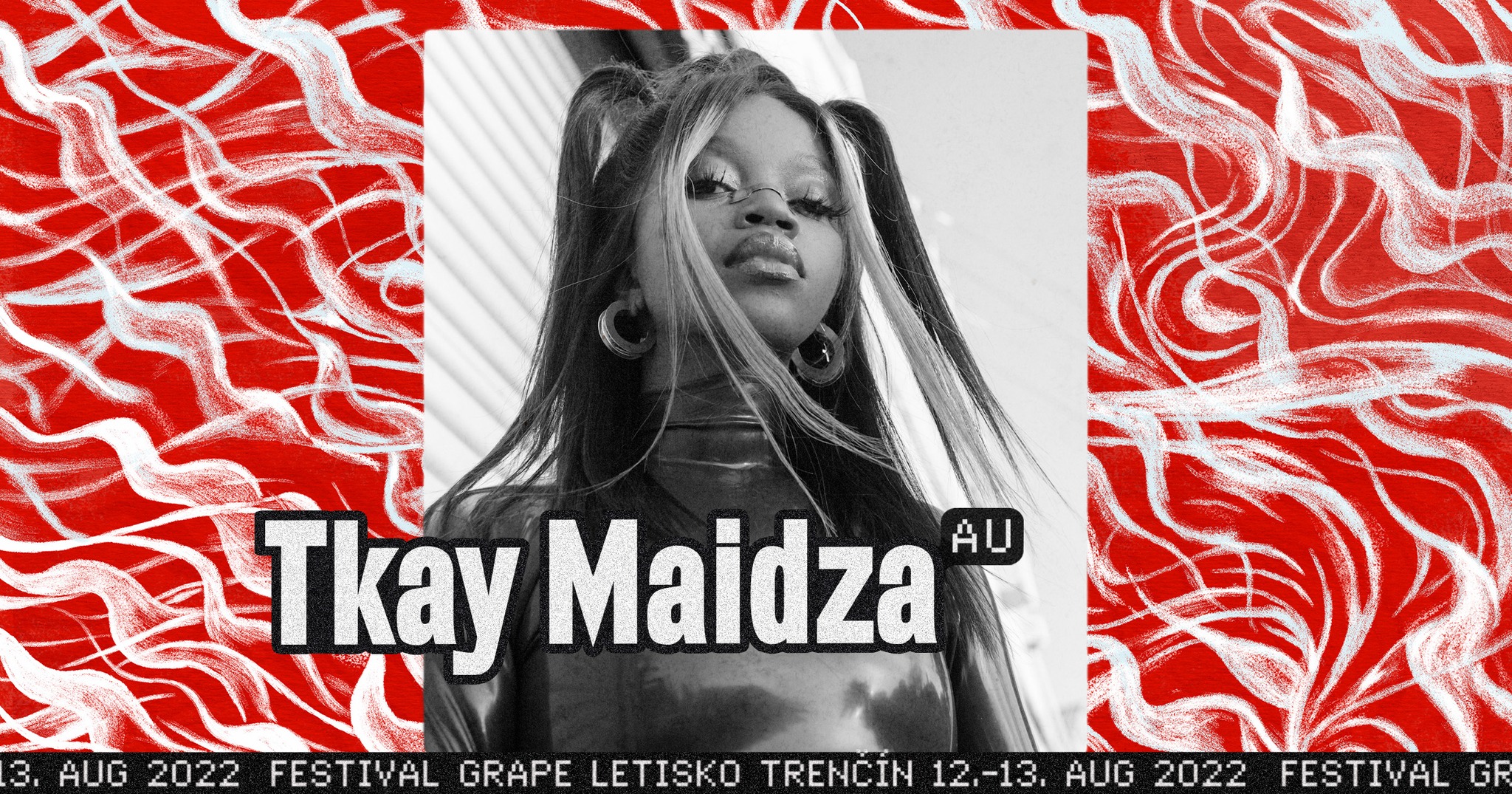 Brány festivalu sa otvárajú už tento piatok 12. augusta o 12:00, pripravená je aj otváracia ceremónia. Tá sa tento rok bude niesť v tohtoročnej tematike(a dresscodu) festivalu, tá bola zvolená práve podľa zmeny pôsobiska festivalu. Tento rok je ňou "festival bez domova", a teda kočovníci, pútnici, tuláci, cirkusanti. Festival sa začne karavánou, ktorá sa potiahne od parkoviska až na miesto, kde sa o 13 začne tajný koncert. Parkovisko a stanové mestečká(uvidíme, či aj tento rok budú postavené do tvaru obrazcov) budú otvorené už od 8:00.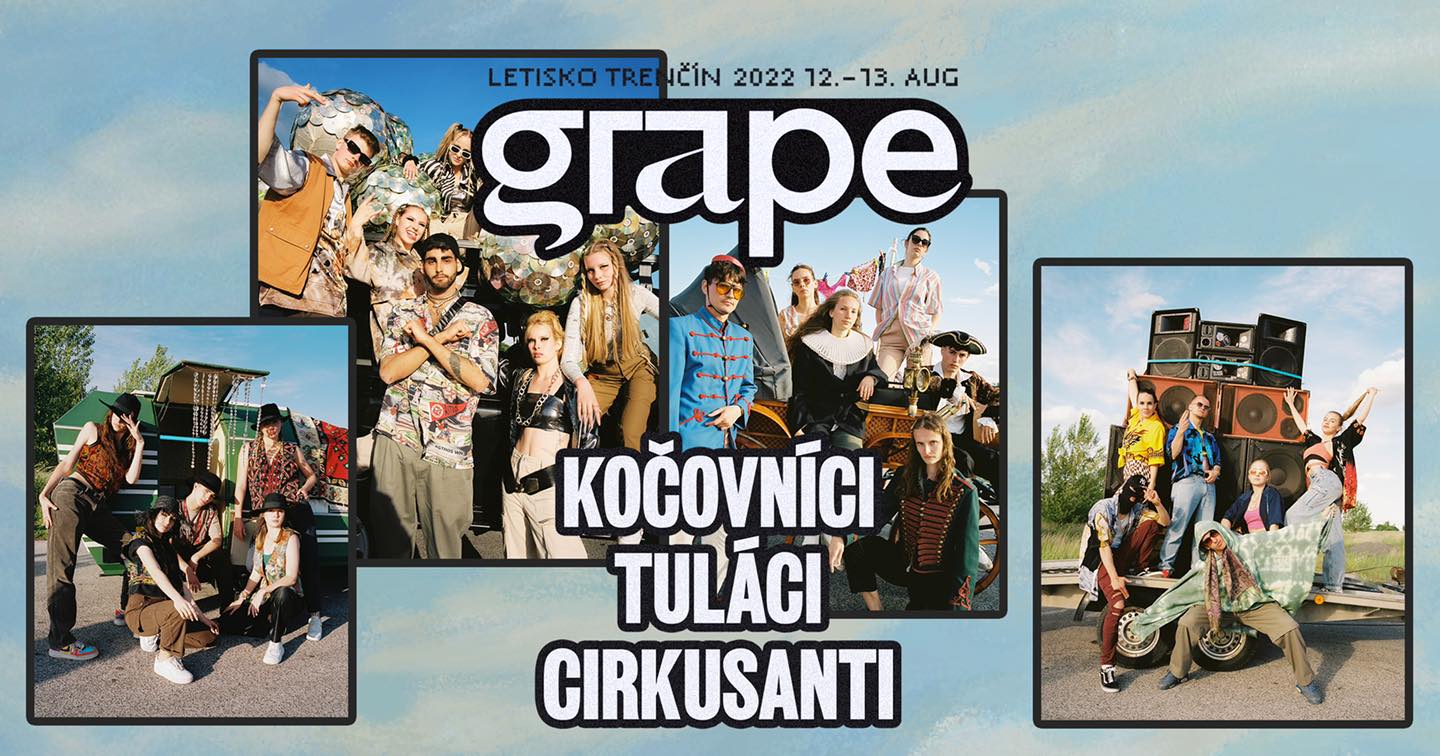 Čo dodať? Grape Festival sa po dvoch rokoch vracia v plnej sile a čakajú nás dva dni a dve noci plných skvelej hudby a zábavy. Pokiaľ ešte nemáte vstupenku ne festival, kúpu rozhodne neodkladajte, lebo podľa aktuálnych správ sa každým dňom míňajú a je veľmi pravdepodobné, že do piatku sa vypredajú. Pripomíname, že 2 dňová permenentka na festival stojí 89 euro (+10 euro pokiaľ máte záujem aj o štvrtkový večer) a zakúpiť si ich môžete na oficiálnej stránke festivalu – www.grapefestival.sk
Vidíme sa v piatok na letisku!

Tamara Zaťková