Lezenie je vášeň a túžba – Adam Ondra posúva hranice až tam, kde sa to zdalo byť ľudsky nemožné. Nový dokumentárny film Adam Ondra: Posunúť hranice od režijného dua Jana Šimánka a Petra Zárubu zachytáva svetoznámeho horolezca v bezprostrednej intimite počas náročnej prípravy na olympiádu v Tokiu. Film ukazuje skutočnú cenu za úspech – nielen pre Adama, ale aj pre jeho priateľku Ivu.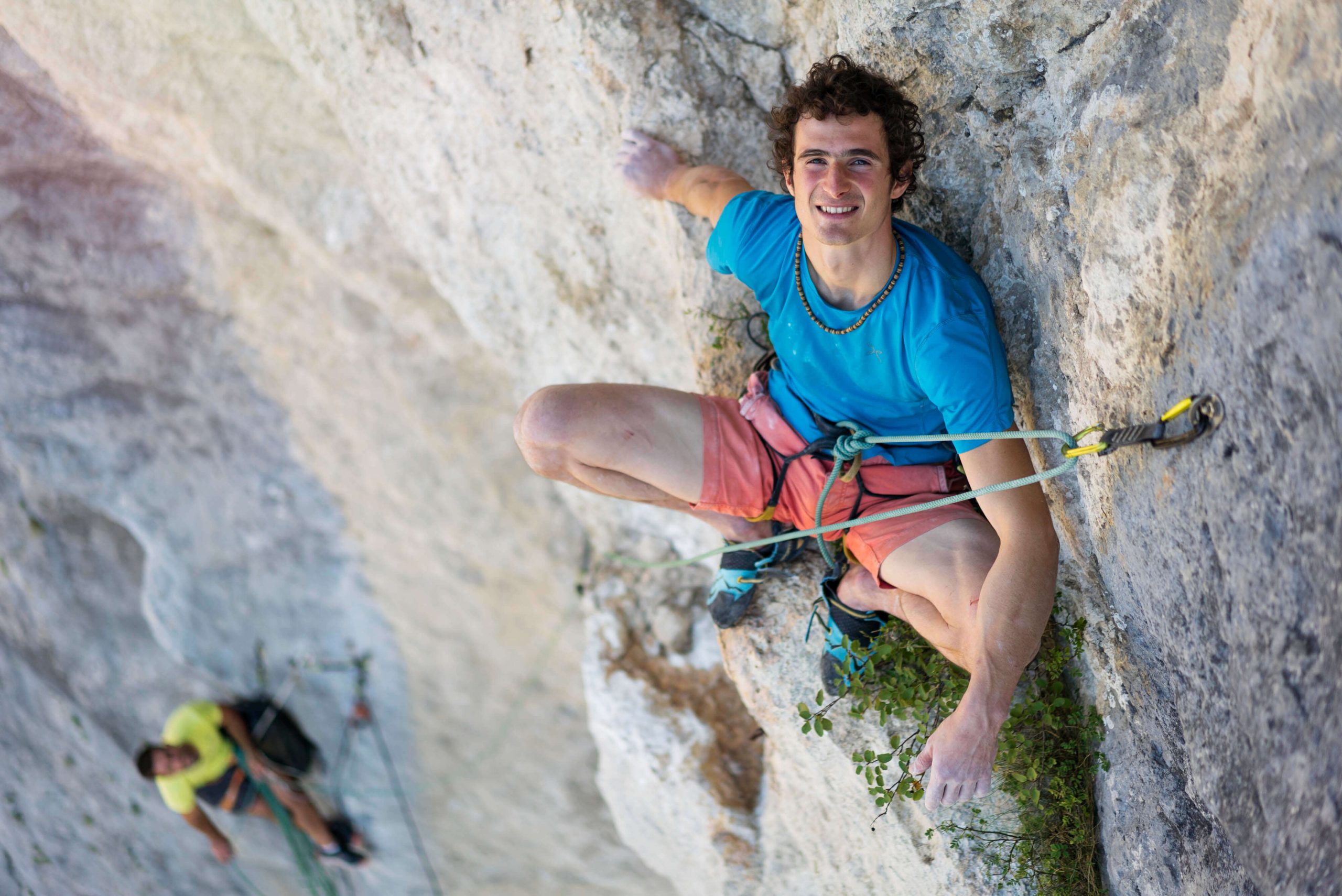 Pozorujúc vypäté športové momenty, tréning i pohodlie rodinnej atmosféry, kde s partnerkou čelia neľahkým dilemám, spoznáte svetovú horolezeckú hviezdu mimoriadne autenticky. Unikátny dokument uviedli áčkové festivaly ako švajčiarsky Visions du Réel, britský Sheffield DocFest či MFDF Ji.hlava. Po národnej premiére na festivale Jeden svet, ktorá sa uskutoční 8. novembra o 19:00 v bratislavskom Kine Klap, prinesie distribučná spoločnosť Film Expanded titul do kín po celom Slovensku.
Štvornásobný majster sveta Adam lezie od veku, kedy sa naučil chodiť a od tej doby sa nezastavil. Dosiahol neuveriteľné výsledky a už v dvanástich rokoch sa zaradil medzi 10 najlepších horolezcov na svete. Svoj prvý svetový pohár získal, keď mal 16 rokov a odvtedy a v roku 2017 sa mu zas podarilo pokoriť jednu z najväčších horolezeckých výziev – vyliezť najťažšiu trasu na svete, a tým opäť posunúť hranice lezenia. Adam Ondra zbiera medaily, rekordy a hoci sa stal celosvetovou športovou hviezdou, vo svojom jadre zostáva rovnaký: pokorný, pracovitý a absolútne oddaný lezeniu. Tento raz však čelí novej výzve – náročnej olympiáde v Tokiu. Okrem vyčerpávajúceho tréningu však bojuje aj s naliehavou dilemou. Dokáže skĺbiť rodinný život s profesionálnou lezeckou kariérou, a tým nastoliť vo svojom živote harmóniu?
Filmári Adama Ondru sprevádzali tri roky nielen počas náročných tréningov, ale aj doma, počas spoločných chvíľ s rodičmi, najmä s priateľkou Ivou. Počas natáčania sa Iva stala veľmi dôležitou postavou filmu, pretože je Adamovi veľkou oporou, aj keď jej úloha nie je vždy jednoduchá. Nový dokumentárny film Adam Ondra: Posunúť hranice rozpráva o svetoznámej lezeckej ikone, a zároveň je výnimočný aj vďaka citlivému filmovému spracovaniu a remeselným režijným kvalitám. Ocenili ich aj významné "áčkové" festivaly ako švajčiarsky Visions du Réel či britský Sheffield DocFest a rozhodli sa film prezentovať medzinárodnému publiku. O režijnom zámere a motivácii sa vyjadrili Jan Šimánek a Petr Záruba: "Obaja sme aktívnymi lezcami a citlivo vnímame zmeny, ktorými lezenie v súčasnosti prechádza, ako ho ovplyvňujú komerčné tlaky. Zaujímala nás Adamova vnútorná motivácia, umanutosť i túžba zvíťaziť a posúvať hranice svojich možností. A tiež špecifický tréning na olympiádu, ktorým svoje telo "deformuje" na vykonanie jediného ťažkého kroku," zhrnuli režiséri filmu.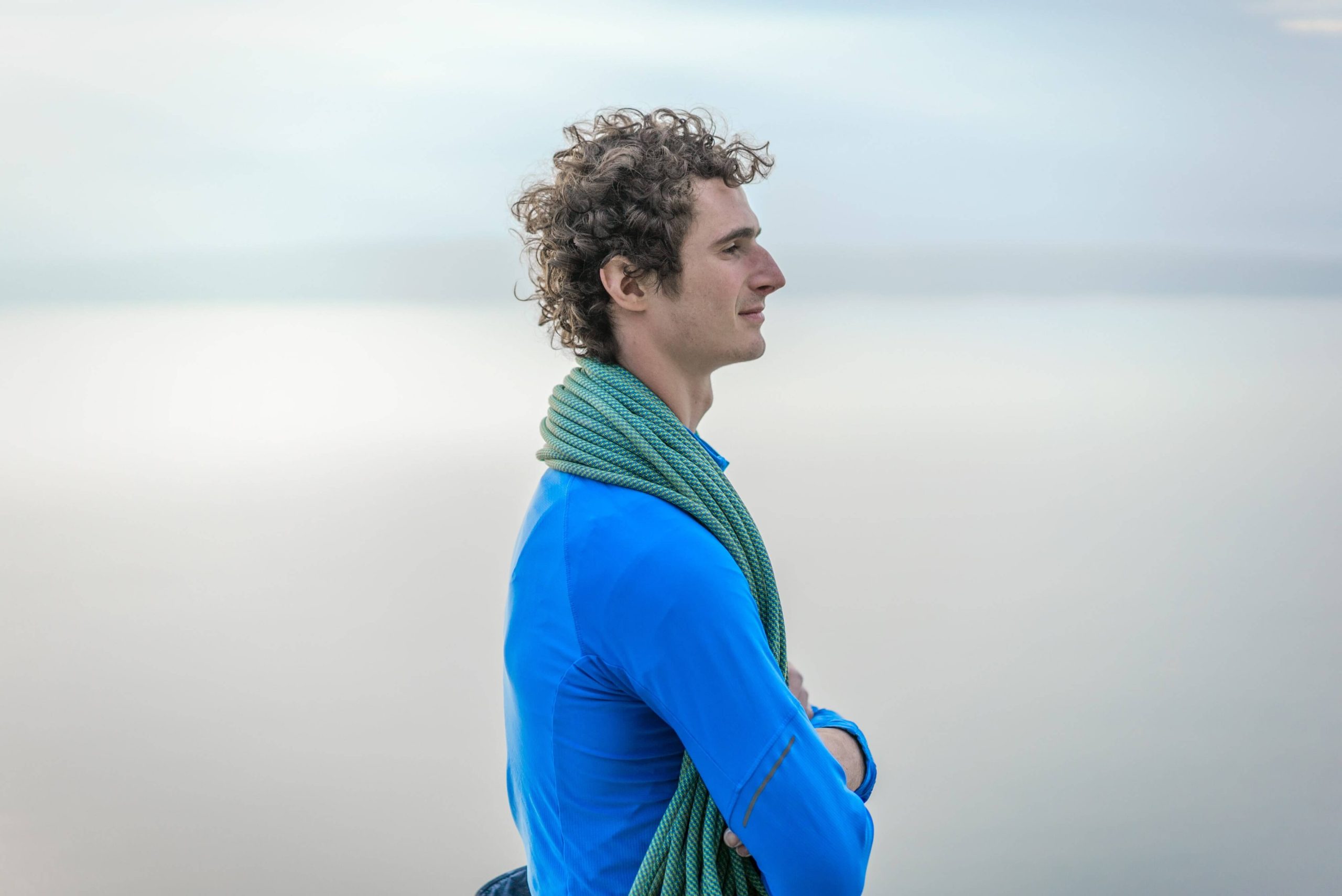 Synopsa: Adam Ondra, najväčšia lezecká ikona súčasnosti, dosahuje fenomenálne športové výkony. Príbeh rozpráva, ako sa z nehovoriaceho introverta stala svetová športová hviezda a z túžby liezť úloha – vždy zvíťaziť Prostredníctvom Adamovho príbehu a jeho tvrdej prípravy na olympiádu v Tokiu vo filme sledujeme premenu športového lezenia a športu ako takého, vplyv komerčných tlakov, médií a divákov túžiacich po show, na ktorú sa lezecké preteky menia. V kontraste so samotou, ktorá sprevádza Adama pri jeho každodennom tréningu, a prírodou, ktorá ho obklopuje pri lezení na skalách, sa ku koncu filmu ocitáme na najväčšej športovej akcii vôbec, na letných olympijských hrách. Heslo "nie je dôležité zvíťaziť, ale zúčastniť sa" už dávno nahradilo nové: "víťaz berie všetko". Súčasťou Adamovho sveta je mnoho ľudí, ktorí mu v jeho ceste pomáhajú: tréner, fyzioterapeuti, poradcovia či rodičia, ktorí ho od malička podporovali. A predovšetkým priateľka Iva, ktorá je jeho najväčšou oporou. Aké to je žiť po boku vrcholového športovca a celebrity?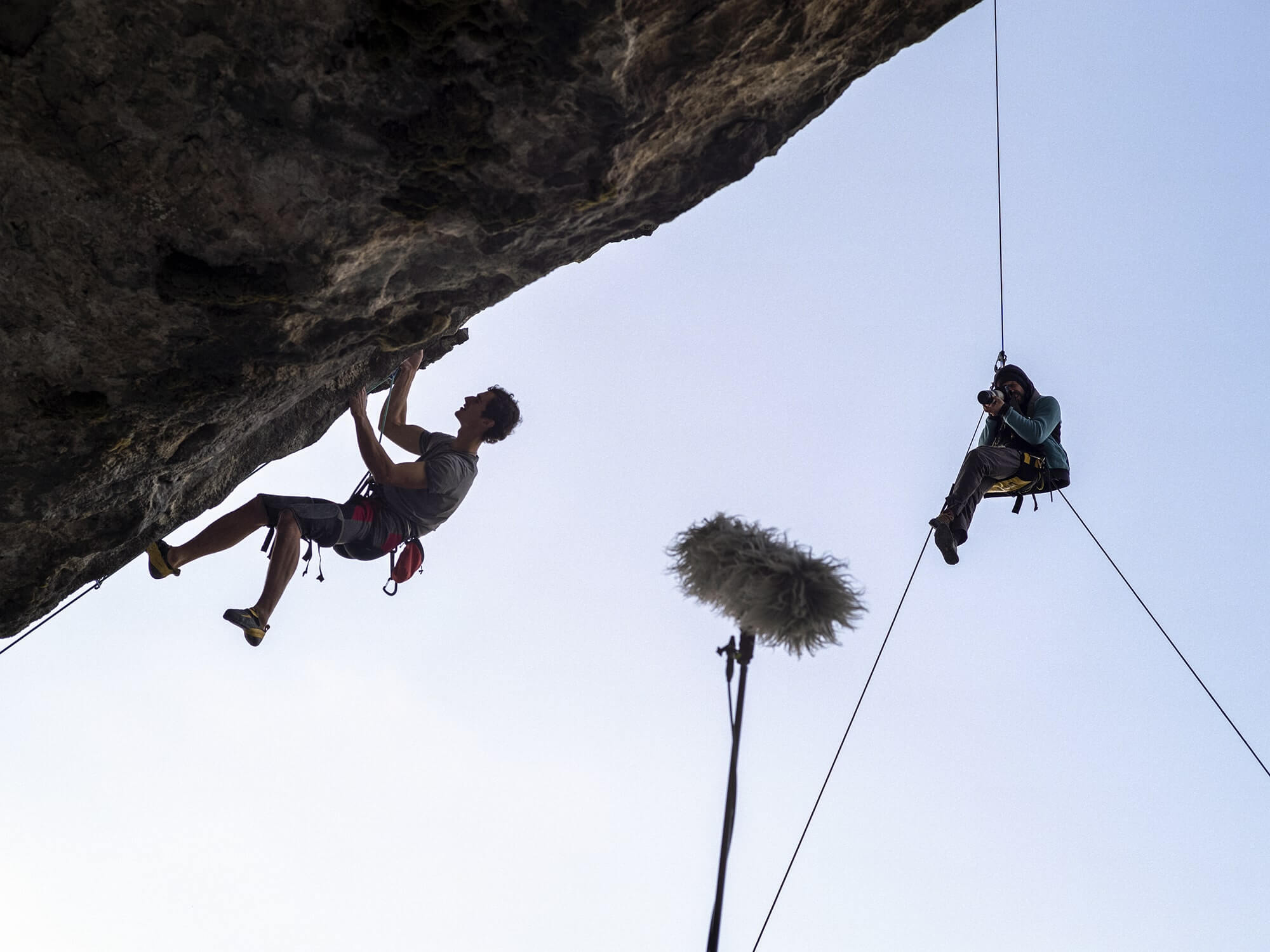 ZOZNAM PROJEKCIÍ:
| | | |
| --- | --- | --- |
| 8.11. | 19:00 | Kino KLAP, Bratislava |
| 10.11. | 17:30 | Kino FAJN, Humenné |
| 10.11. | 19:00 | Kino Úsmev, Košice |
| 10.11. | | Cinemax Bory, Bratislava |
| 11.11. | | Cinemax Bory, Bratislava |
| 12.11. | 10:00 | Kino Mier, Trstená |
| 12.11. | | Cinemax Bory, Bratislava |
| 13.11. | | Cinemax Bory, Bratislava |
| 14.11. | 19:30 | Kino Úsmev, Košice |
| 14.11. | | Cinemax Bory, Bratislava |
| 15.11. | 18:00 | Kino Úsmev, Košice |
| 16.11. | | Cinemax Bory, Bratislava |
| 16.11. | 19:30 | Kino Mier, Modra |
| 16.11. | 20:00 | Kino Úsmev, Hlohovec |
| 19.11. | 18:00 | Kino Kultúrka, Stupava |
| 20.11. | 19:00 | Kino Torysa, Sabinov |
| 26.11. | 18:00 | Kino Úsvit, Betliar |
| 27.11. | 18:00 | Kino Moskva, Martin |
| 28.11. | 18:00 | Kino Moskva, Martin |
Vstupenky na premiéru: https://goout.net/sk/adam-ondra-posuvat-hranice/szyydnu/
Zdroj: TS