Sympatická spevácka dvojica Ben & Mateo si pre svoj debutový album nemohla priať lepšiu krstnú mamu! Ich prvé CD Až ke hvězdám pokrstila legenda českej popmusic Lucie Bílá. V novo zrekonštruovanom foyer Divadla Lucie Bílej v Prahe týmto miláčikom tínedžeriek nielen pokrstila album, ale aj venovala pochvalu a cenné rady.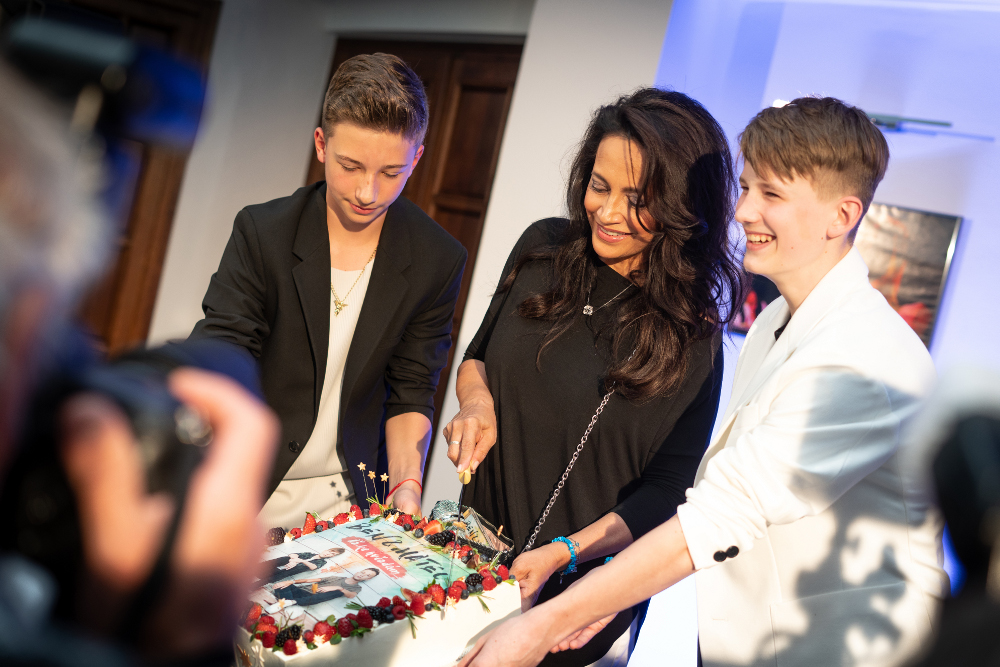 "Spomínam si na svoj prvý album. Ani som nevedela, že vyšiel, kúpila som si ho sama a potom som prosila, aby ho stiahli, pretože na titulnej fotke som vyzerala hrozne," prezradila so smiechom Lucie Bílá. Vtedy jej vraj skúsenejší kolegovia povedali, že z tohto zážitku sa raz stane nostalgická spomienka, čo neskôr sama uznala.
Medzi Benom, Mateom a Lucií Bílou vládla od prvého okamihu pozitívna energia a legendárna spevácka diva chlapcov prekvapila, keď ich obdarovala náramkami, ktoré pre nich sama ručne vyrobila a z ktorých sú obaja nadšení. Okrem toho im dala cenné rady na začiatok ich speváckej dráhy – napríklad, aby si vážili aj ľudí, ktorí im budú hádzať polená pod nohy – pretože, i keď je to nepríjemné, aj takí ľudia sú podľa úspešnej speváčky na ceste ku hviezdam dôležití.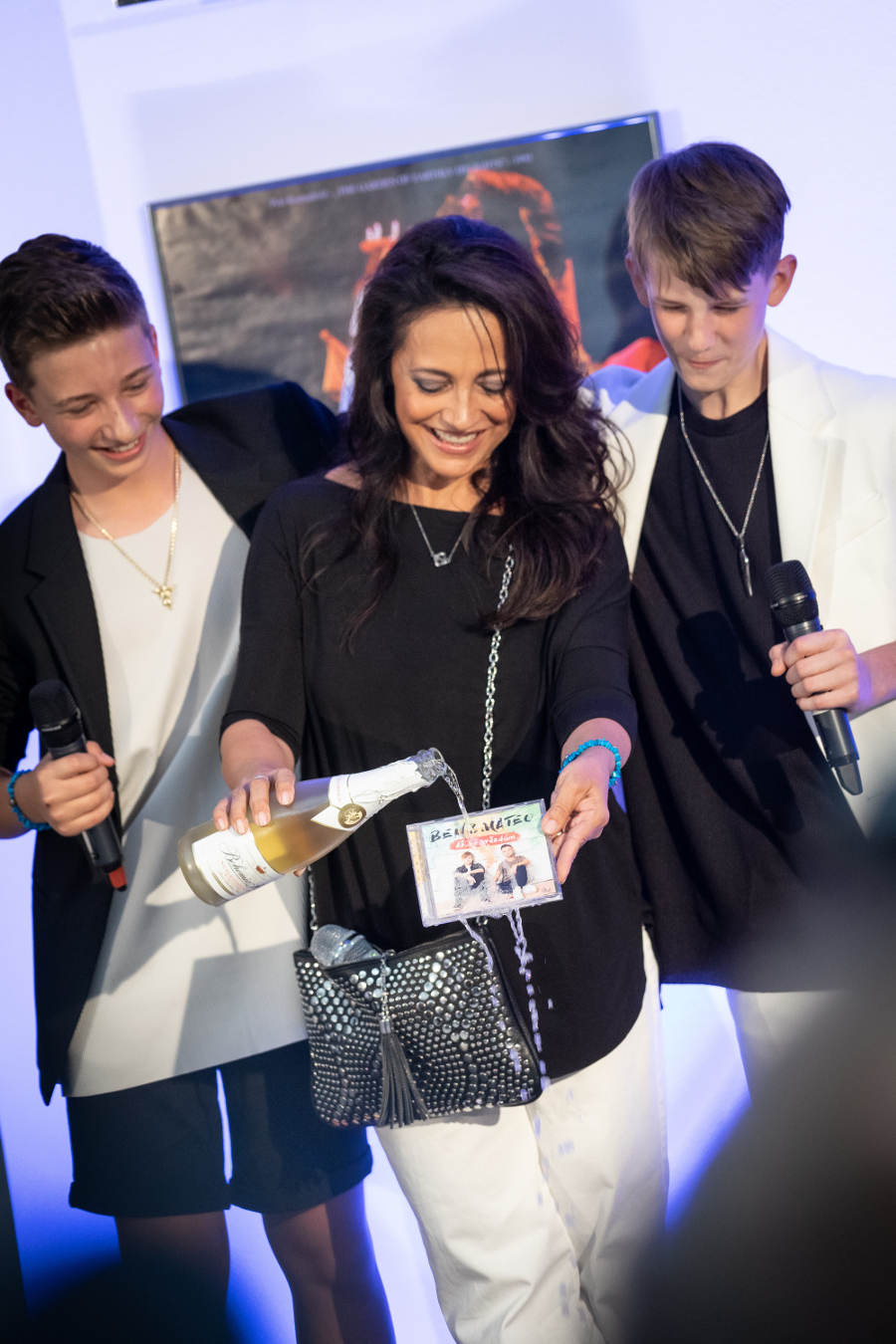 Lucie Bílá pokrstila album Až ke hvězdám nealkoholickým šampaňským. "Naozaj v tom nie je alkohol?"uisťoval sa ešte 14-ročný Ben, než sa napil a jeho zodpovednosť vyvolala spontánny smiech. Partner krstu, stavebná spoločnosť Kis Kis Fortuna, navyše prišla s ďalším prekvapením pre Bena a Matea – darovala im obrovskú tortu s ich vlastnou fotografiou.
Krst nemohol moderovať nikdo iný, než ten, kto si zažil podobnú slávu, aká Bena a Matea možno v budúcnosti čaká tiež – bývalý člen fenoménu Lunetic, Aleš Lehký. "Chalani, ste pripravení na to, že vám dievčatá budú stanovať pred domom? Ja som to tak totiž vtedy naozaj mal. Aj keď dnes je iná doba, za nami museli jazdiť do Litvínova, k vám sa dostanú prostredníctvom sociálnych sietí," podelil sa o skúsenosti s fanúšičkami súčasný moderátor televíznej relácie Snídaně s Novou.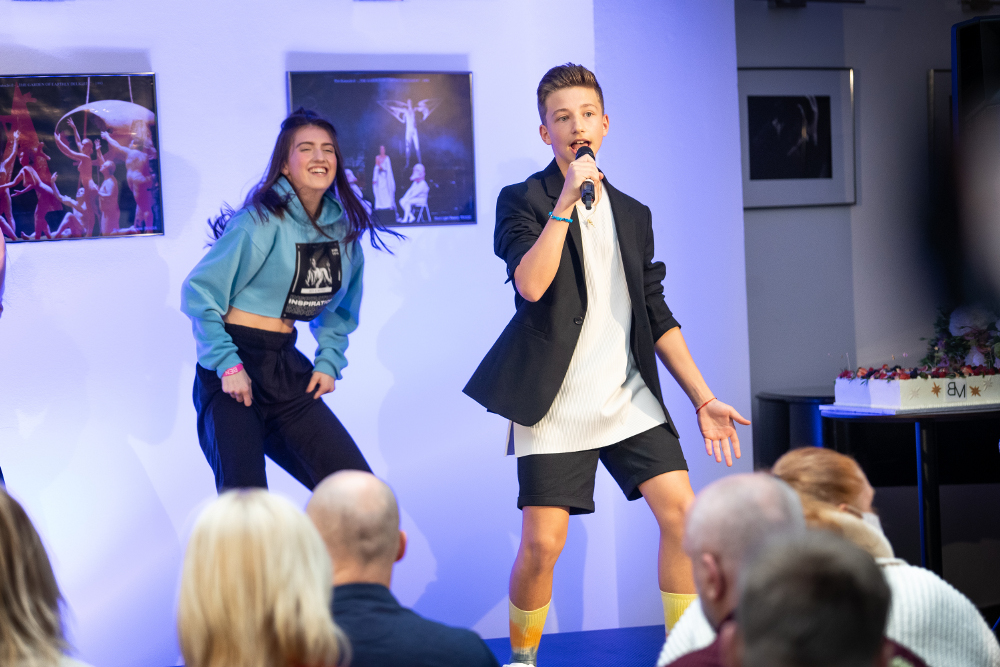 Ben a Mateo vznikli ako nová formácia počas pandémie a po sérii singlov a videoklipov prekvapili, keď po menej než roku na scéne vydali 15. apríla debutový album Až ke hvězdám. Obsahuje 12 skladieb, všetky v češtine, pri čom presne polovicu z nich už chlapci predstavili ako single s videoklipmi. Na albume sa podieľali viacerí producenti. Prvý singel Jsi moje star vznikal na Slovensku v produkcii Martina Maxa Šrámeka. Prevažná väčšina skladieb potom vznikala v štúdiu u Ondřeja Žatkuliaka. Posledný singel SWIPE UP mal po hudobnej stránke v réžii vnuk frontmana kapely Olympic Petr Janda najmladší, text napísal známy český influencer Patrik Jareš (PJAY) a nahrávalo sa u Štěpána Bártu v Unbeatable Records.
Po vydaní debutu Ben a Mateo nezaháľajú a pokračujú v práci. Aktuálne pilne trénujú na svoje vysnívané prvé koncertné turné, na ktoré sa vydajú po prázdninách. Sľubujú, že to bude poriadna jazda, na ktorú fanúšikovia v Prahe, Brne, Ostrave, Plzni, Českých Budejoviciach, Liberci a Pardubiciach určite len tak nezabudnú.
Hoci len v týchto dňoch posiela spevácka dvojica do sveta debutový album, už teraz súčasne pracuje na nových skladbách. Aktuálne pripravujú dve pesničky v spolupráci s Tomim Popovičom.
Single a videoklipy Bena & Matea
Beze slov – https://www.youtube.com/watch?v=61BJttn4HNk
Jsi moje star – https://www.youtube.com/watch?v=hU3OhfD2kjU
Až ke hvězdám – https://www.youtube.com/watch?v=L7_3OSJ6pDc&t=95s
Kdo ví – https://www.youtube.com/watch?v=TNe0a94esaE
Swipe up – https://www.youtube.com/watch?v=hMM9N2FFXmc
Web: www.benamateo.cz
Instagram: www.instagram.com/benandmateo/
Facebook: www.facebook.com/benamateo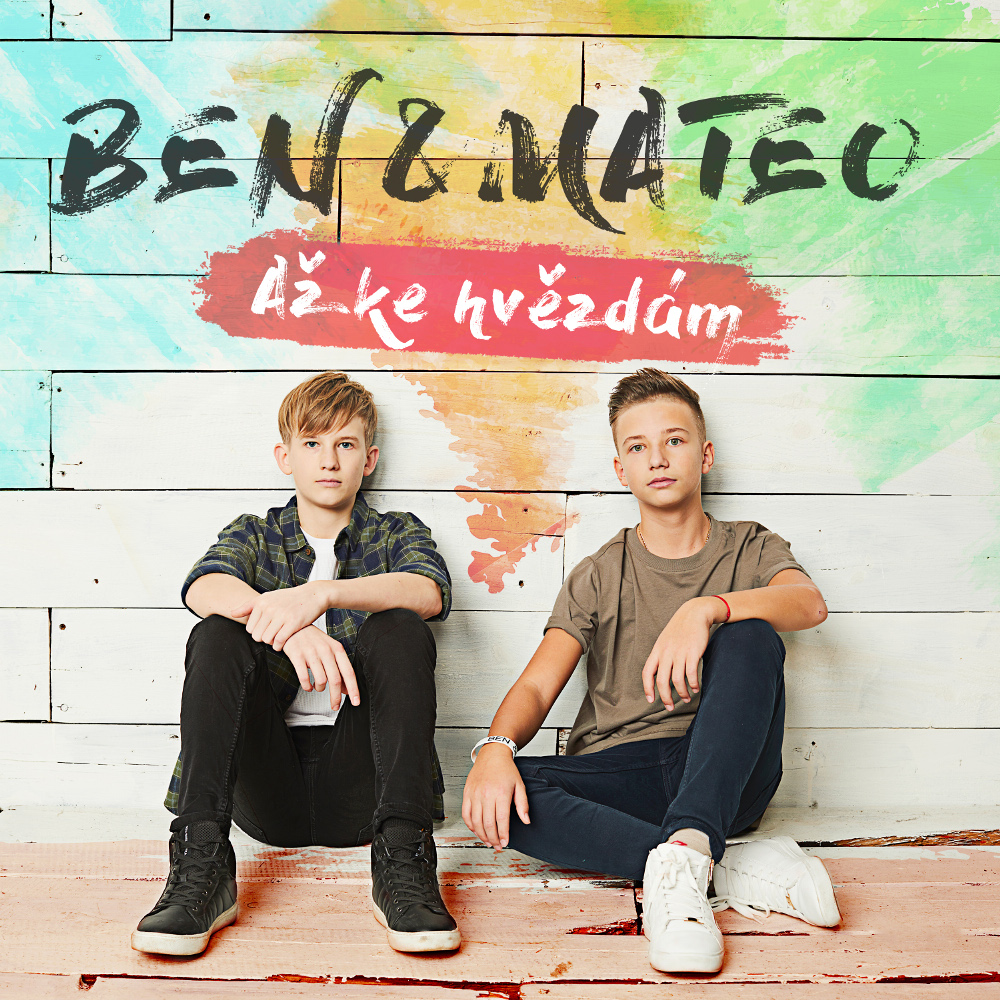 Zdroj: SOUL FOR SHOW