Po vypredaných koncertoch v Prahe, prichádza trojica "penerov" – Orion, Vladimir, Mike Trafik aj do Bratislavy. PSH tu vždy mali dobré zázemie, vďaka čomu tu odohrali nezabudnuteľné vystúpenia. Obe mestá aj scény majú k sebe blízko a dodnes spolu družia. Dňa 7. októbra 2022 v Majestic Music Club bude veľká česko-slovenská hiphopová párty so zaujímavými hosťami v rámci koncertnej edície Danube Music Day. V deň koncertu sa uskutoční aj slávnostná premiéra dokumentárneho filmu Nekonečný príbeh, ktorý mapuje ich bohatú kariéru.
Dvadsať rokov je dlhá doba. Spomienkami sa vraciame do milénia, ktoré sídliskovú odyseu posunula do iných levelov. Časy, kedy sa prvý rap robil vo výklenkoch a kulturákoch sa pomaly končili a hiphop prešiel do klubov a mainstreamu. Obe tieto obdobia sa spájajú s kultovou hiphopovou skupinou PSH – Peneři Strýčka Homeboye. Ich dátum vzniku sa datuje na rok 1993. Ako vravia, najprv bol úplný pokoj a tréning a potom prišiel Repertoár (2001), ktorý položil základný stavebný kameň českého rapu. Debutová doska, hoci už predtým mali demáče, bola vytvorená v zostave Orion, Vladimir 518 & DJ Richard – neskôr nahradený producentom Trafikom.
Takto sa vyjadrili k Repertoáru na domovskom labeli BiggBoss: "Aj keby mal človek ambíciu hlasovať proti, práve tú odzbrojujúcu úprimnosť by mal oceniť. Ťažko si spätne do týchto dní predstaviť autentickejšiu prvú kapitolu českého rapu. Bolo to ako "tak a teraz", spoločný záujem v podobe kryštalickej čistej emócie, spontánnej energie, osobitého humoru, hravosti, surovosti. Takto skvelo znela nočná Praha, soundtrack jednej metropole tam na východe."
Trojica legendárnych zmrdov, bez ktorých by československý hiphop bol ochudobnený o filozofické texty z pražských ulíc. Spolu to tiahnu už tri desaťročia, počas ktorých si každý robil aj vlastné aktivity, ale vždy sa spojili, aby mohli ďalej fungovať ako rodina. Ich príbeh mapuje aj nový dokument Nekonečný príbeh, ktorý bol uvedený na Medzinárodnom filmovom festivale v Karlových Varoch, kde vyhral aj divácku cenu. V deň koncertu prebehne exkluzívna premiéra v Cinema City / Aupark (vstupenky sa predávajú separátne na premietanie).
PSH vystúpia 7. októbra v bratislavskom MMMC (Majestic Music Club) v rámci koncertnej edície Danube Music Day. Afterpárty sa uskutoční na petržalskom nábreží na lodi Sundeck.
Danube Music Day: PSH & hostia
07.10.2022; Majestic Music Club, Bratislava
https://predpredaj.zoznam.sk/en/tickets/psh-20-rokov-danube-music-day-2022-2022-10-07/
https://goout.net/en/tickets/psh-20-rokov-danube-music-day-2022/rdtm/
https://tootoot.fm/sk/events/6215feb4caa5e70d84692a79
https://www.ticketportal.sk/event/PSH-20-rokov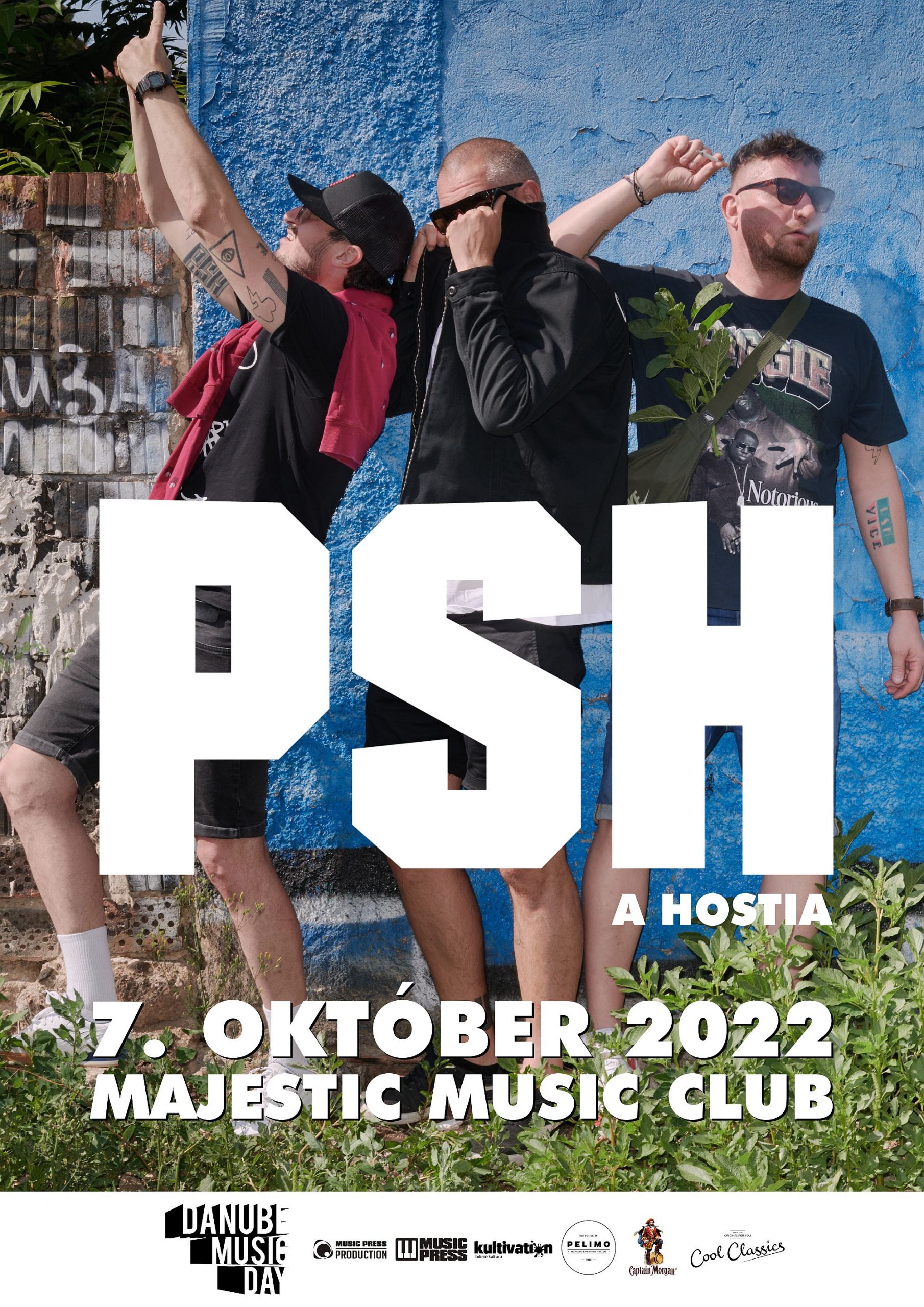 Zdroj: TS