Mladá slovenská speváčka a skladateľka Andrea Juhásová alias Andie J sa hudbe venuje od svojich trinástich rokov. Až teraz však prichádza ten čas, keď je jej nezameniteľný hudobný prejav zachytený v debutovom EP, na ktorom pracovala počas minulého roka v spolupráci s King Shaolin Studios. Unikátna Andie J prispieva do slovenskej hudobnej scény svojím jemným prejavom, no s nadhľadom ženskej naliehavosti. Melancholické tóny rozvíja vo farebných linkách ako vo vesmírnych marvelovkách.
Debutový album je odzrkadlením celej tvorby Andie J a aj preto názov albumu sa nesie v rovnakom znení. "Každý máme nejaké svoje sny. Ten môj bol vydať svoje skladby oficiálnou cestou, zdieľať ich s ľuďmi, nechať precítiť to, čo sa vo mne rodilo," opisuje speváčka svoje túžby a ďalej pokračuje: "Toto debutové EP je vlastne taký súhrn mňa, preto som zvolila rovnomenný názov albumu. To, čo bude môcť poslucháč počuť, je môj svet, môj vesmír, jednoducho planéta, na ktorej žijem. A po vypočutí albumu sa na nej poslucháč ocitne so mnou."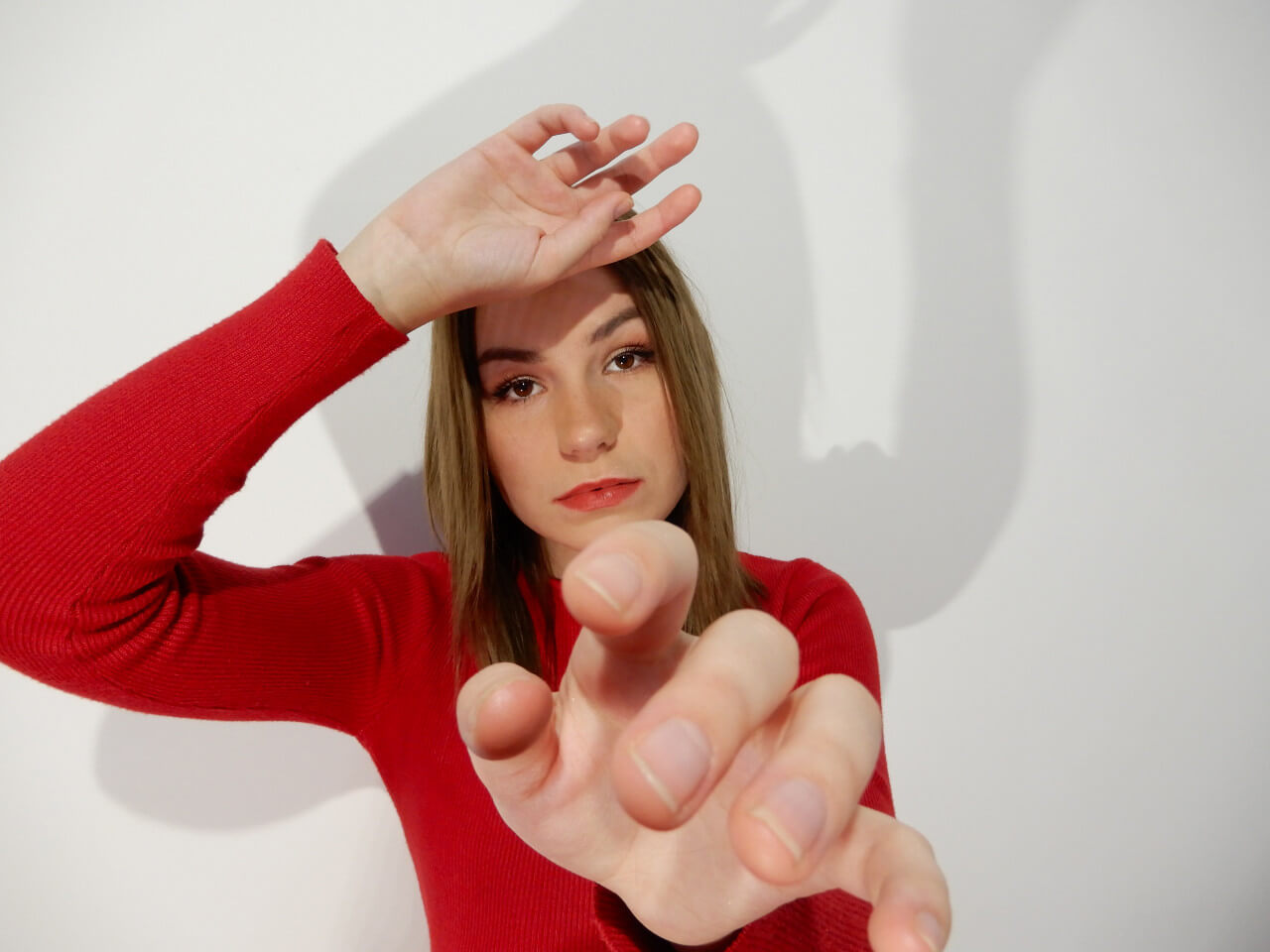 EP obsahuje 5 rozmanitých skladieb v angličtine, v ktorých speváčka čerpá námety nielen z vlastného života, ale i snov a vykreovaných predstáv. "Častokrát mám pocit, že som len chodiaca ulita. Ako žijúce prázdno. No potom, keď čítam svoje texty a počúvam melódie svojich skladieb, uvedomujem si, že je prázdny len pohľad, ktorým sa na seba pozerám. Každý prežitý deň je mojou inšpiráciou. Niekedy si prajem, aby sa ľudia dokázali pozrieť jeden druhému do vnútra, aby pochopili, čo sa tam skutočne odohráva," prezrádza speváčka, ktorá svoje pocity vkladá na papier hoci aj v lietadle cestou na Azory ako pri piesni Happy Blue. Ako hovorí, piesne vznikajú v akomsi citovom vzrušení či nepokoji, keď prichádza pocitová presýtenosť: "Neviem to presne opísať, ale je to niečo, ako keď je vám smutno a vy jednoducho musíte plakať. Alebo keď máte hnev, a tak kričíte. Ja keď niečo cítim, musím písať, spievať, rýchlo to nahrať."
Úvod albumu prichádza s dynamickou skladbou Energy. V druhej piesni Voyage Like on River sa v texte Andie J vyhrala s detailmi a samotná skladba v sebe nesie nostalgiu, napätie a lásku v jednom. Nasledujú Happy Blue a Raspberry, ktoré poslucháča prenesú do rozprávky. V závere znie Shoot Me to the Moon, ku ktorému vznikol minulý rok videoklip plný kontrastu. "Päť rozmanitých skladieb moderného popu sprodukovaného skvelým Domim Stoff je môj splnený sen," teší sa Andie J zo zrodu albumu a produktívnej spolupráce s producentom.
Nahrávanie skladieb prebiehalo v King Shaolin Studios pod dohľadom skúseného skladateľa, speváka kapely King Shaolin a producenta Domi Stoff. "Práca v štúdiu s Domim mi dala veľmi veľa. Dokázal ma navigovať a poukazoval mi hudobné princípy, ktoré som doposiaľ nepoznala. Myslím, že pre každú speváčku je prínosné, ak ju vedie skúsený producent, ktorý je aj sám spevák. A ľudsky sme si sadli neskutočne dobre nielen s Domim, ale aj mojím teraz už manažérom Michalom Neffe. Skoro by som až povedala, že toto stretnutie je pre môj život osudové. Každopádne skladby dostali naozajstný šat, s ktorým sa veľmi stotožňujem a som nadšená. Obaja chlapci v hudobnej brandži pôsobia desiatky rokov a je to naozaj cítiť, všetko je však vždy predmetom diskusie, ako oni tvrdia – vyhráva najlepší nápad," s úsmevom objasňuje Andie J svoje pocity, úprimnú vďačnosť a radosť z nahrávania. O profesionálnu mixáž sa postaral Domi Stoff a mastering mal na starosti Ecson Waldes z Biotech Studios.
Album Andie J aktuálne vychádza na viacerých streamovacích platformách:
Spotify https://spoti.fi/3ihPt16
iTunes Store https://apple.co/3bDQi2V
Deezer https://deezer.page.link/5nmWy16fZN1g4Vm27
Viac informácií o speváčkinom hudobnom pôsobení nájdete na jej oficiálnom webe www.andiej.com alebo na facebookovej stránke https://www.facebook.com/AndiexJ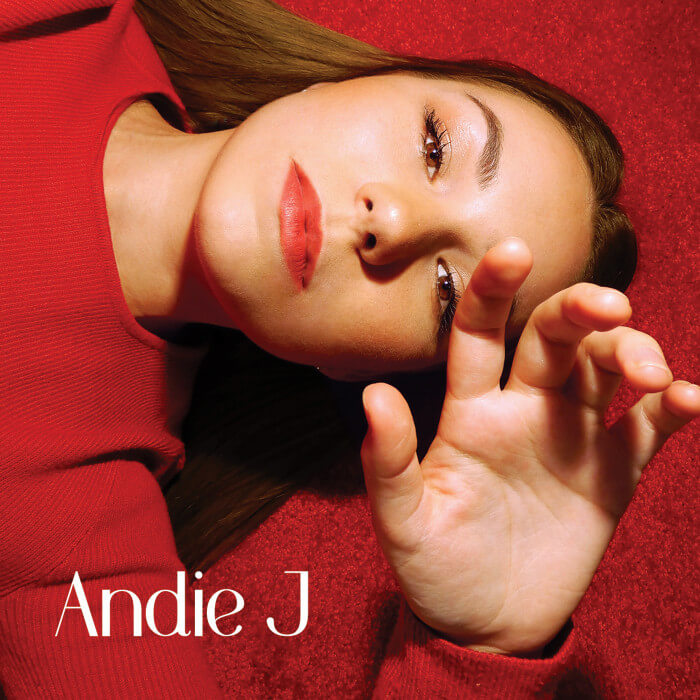 Album z verejných zdrojov podporil Fond na podporu umenia.
Informácie poskytol manažér speváčky Michal Neffe.