Po predchádzajúcom singli She's Mine s americkou atmosférou z jazdy na Pontiacu prichádza Andie J so singlom s ešte väčšou energiou, priamočiarejším zvukom a rýchlejším tempom. Novinka Ever Again je pretkaná pulzujúcim beatom a videoklip je prirodzeným vyvrcholením, ktorý znázorňuje dve rôzne emócie vplývajúce na prežívanie toho istého okamihu.
Po dlhšej dobe sa speváčka otvorila a vznikla z toho skladba, ktorá sa stala jej vnútorným míľnikom. Vychádza z pocitov, ktoré človek prežíva v ťažších situáciách, no napriek tomu sa rozhodne žiť život naplno a nazerať na svet pozitívne. "Je to téma, ktorá sa ma veľmi dotýka, pretože vždy som sa dlho utápala v minulosti. Tým, že som "snílek", som mala vždy potrebu si v hlave veci miliónkrát prejsť, premyslieť "čo by bolo keby" a zvykla som sa aj vnútorne trápiť. Veci však človek veľakrát už nezmení, a to si treba uvedomiť. Možno ísť s prúdom a užívať si prítomnosť, nech je akákoľvek. A toto som potrebovala zo seba vypovedať," prezrádza Andie J dodávajúc, že nie vždy je všetko jednoduché a tiež nie je v poriadku túžiť po odvete. Vnútorne verí, že táto skladba je jej osobným novým začiatkom.
Písaniu skladieb a textov sa Andie J venuje od útleho veku, no skladbe Ever Again sa venovala o trochu viac ako je u nej zvykom. "Nakoľko refrén je kľúčovým prvkom, viackrát sme ho menili a upravovali kvôli rytmickému frázovaniu. Domi Stoff, ktorý robil skladbe aranž, je v kreatíve mojím úplným spojencom a posunul moje skladby veľmi ďaleko a pomohol i s finalizáciou textu. Jeho produkcie sú pre mňa kľúčové a som rada, že sa naše životné cesty preťali a že nám to spolu v štúdiu tak klape," ozrejmuje Andie J spoluprácu s producentom Domi Stoff pôsobiacim aj ako frontman kapely King Shaolin a dvornej kapely Celeste Buckingham.
Tvorbu Andie J ovplyvnilo intenzívne počúvanie aktuálnej svetovej pop hudby, ktorá jej imponuje a pretavuje sa aj do jej skladieb. "Myslím, že sa Domimu podarilo namiešať krásnu paletu farieb ako i zaujímavý beat a ruka v ruke s mojou linkou spevu. Touto harmóniou skladba dostala iný, ale veľmi zaujímavý náboj. Trochu mám pocit, že som sa mierne odklonila od štýlu mojej doterajšej tvorby. Cítim, že skladba Ever Again je v istom zmysle odvážnejšia a otvorenejšia, či už textovo, ale aj hudobne," hovorí speváčka o pozitívnej zmene, ale aj potrebnej pre progres a posun umelca.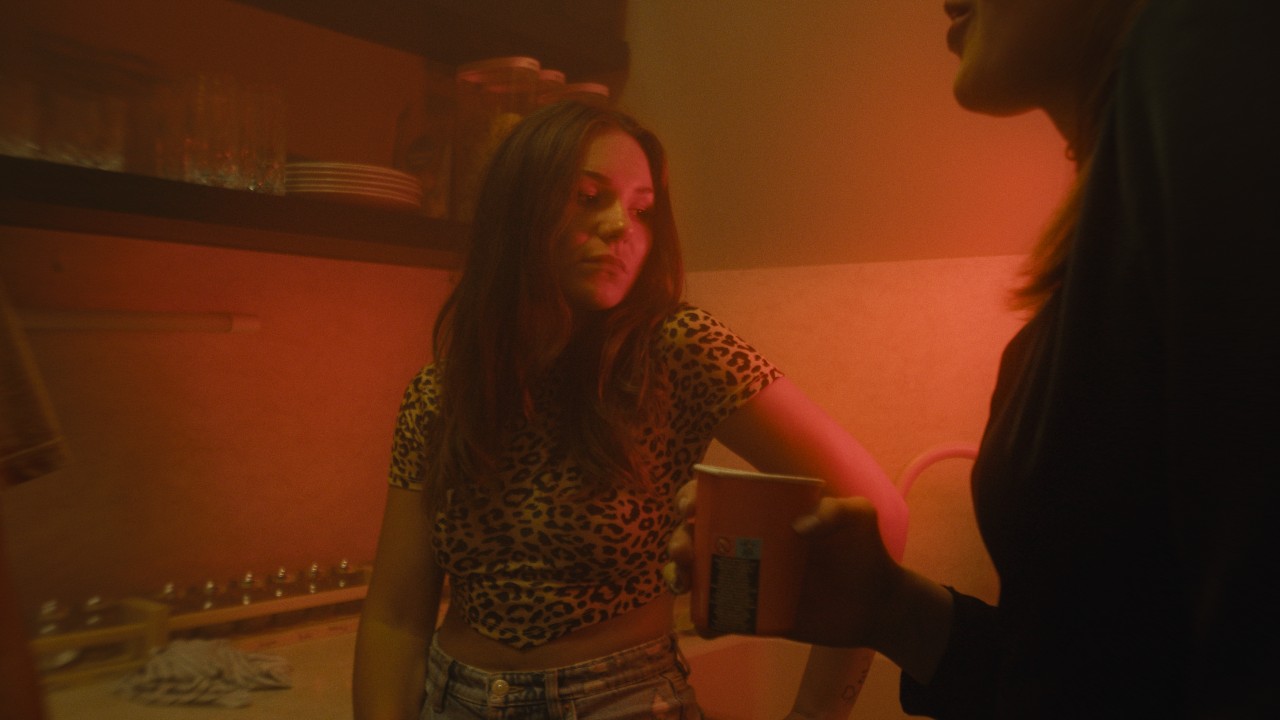 Ever Again sa produkovala a nahrávala v RITA Studio v Bratislave. Je to priestor, v ktorom sa speváčka cíti komfortne, vníma jeho nabitie energiou a je taktiež pôsobiskom producenta Domi Stoff. Ten sa už tradične postaral o produkciu aj mixáž. Mastering zverila českej legende Ecsonovi Waldesovi z Biotech Studios z Prahy.
Vizuál k novinke dokonalo znázorňuje a vyobrazuje pointu skladby. Nakrúcanie prebiehalo v jednom z bratislavských bytov v Starom Meste. "Našli sme krásnych mladých ľudí a zaujímavé priestory, v ktorých sme sa vedeli vyhrať so svetlami. Končili sme neskoro o piatej ráno, napriek tomu prebiehalo všetko hladko a všetci sme sa aj dobre zabavili. Mám rada stretnutia s novými ľuďmi, je zaujímavé, aké typy sa nečakane stretnú," objasňuje Andie J. atmosféru z nakrúcania.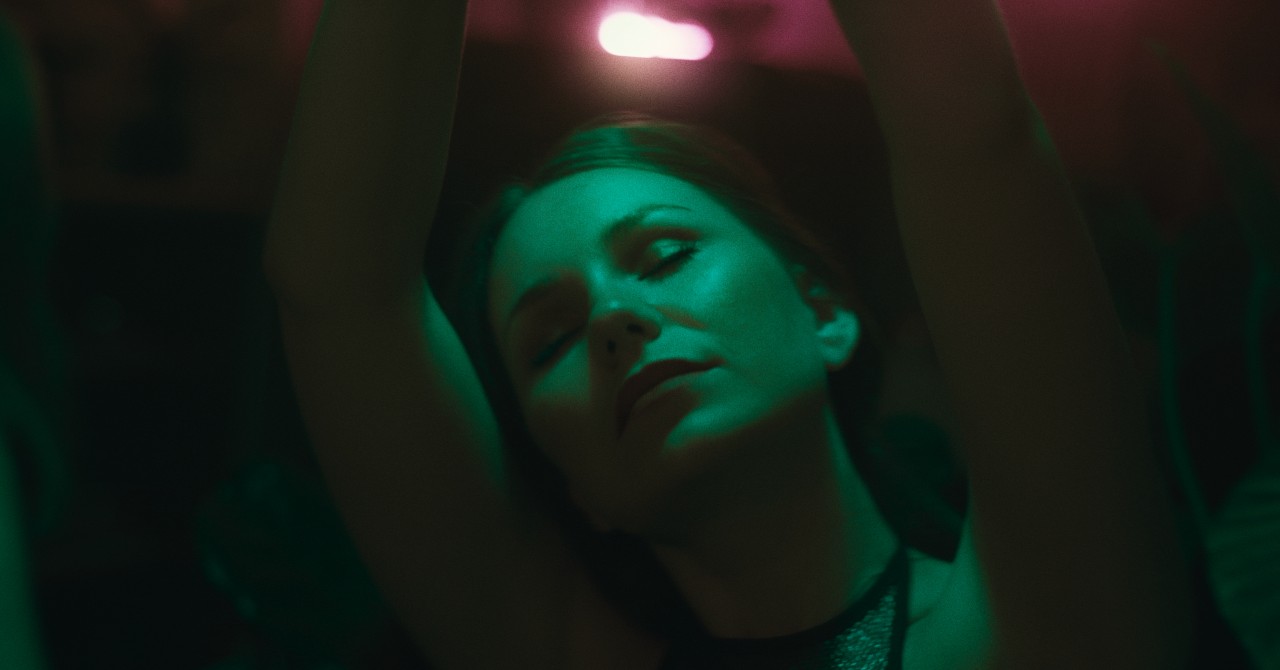 Videoklip zachytáva zvrat v živote, keď si človek uvedomí, o čo všetko kvôli svojim negatívnym pocitom prichádza. Hlavným prvkom v klipe sú dve kontrastné línie zobrazenia párty. Prvá vyjadruje negatívne pocity a naopak druhá vyjadrovala šťastný život a víziu nového začiatku. Scenár pripravila Andie J., upravil a skompletizoval ho režisér Juraj Škula. "Juraj je talentovaný režisér, s ktorým rada spolupracujem. Má so sebou vždy profi tím a naozaj nikdy nemám strach, ako to dopadne. Je to naša už štvrtá spolupráca a plánujem ďalšie," s úsmevom dodáva speváčka.
Skladba sa bude nachádzať na albume, na ktorom okrem novinky Ever Again budeme počuť prvú zverejnenú skladbu Came from Heaven a naposledy predstavenú skladbu She's Mine. Tá sa okrem ôsmych slovenských rádií dostala aj do hranosti rádia Európy 2 a do rebríčka Fun in Slovakia slovenského FUN Rádia, ktorú spolu s moderátorkou Kavou predstavili poslucháčom. Na Spotify sa dostala do mnohých playlistov, ktoré vlastní samotné Spotify a Apple Music ju zaradili do playlistu Future Hits. Postupne speváčka tvorí a komponuje nové skladby, ktoré doplnia po minuloročnom EP už očakávaný debutový album.
Zdroj: TS