Odborné poroty Moravskoslezských uměleckých Cen Jantar vyhlásily v minulých dnech nominace v prvních třech kategoriích, a to za činoherní a muzikálové divadlo a nově také za výtvarné umění. Ceny za nejvýraznější umělecké počiny umělcům s vazbou na Moravskoslezský kraj budou rozdány 17. dubna 2023 v Domě kultury Poklad.
Za výtvarné umění odborná porota nominovala letos čtyři umělce. Fotograf Michal Kalhous je nominován za loňskou výstavu v Galerii výtvarného umění v Ostravě, Lenka Klodová za expozici ve Výstavní síni Sokolská 26 a nominovaná je také mladá sochařka Sabina Knetlová, a to za svoji loňskou výstavu v havířovské Galerii Krystal. Porota spolu s nimi nominovala i streetartového umělce Jana Bogyho Lörincze, a to za realizaci velkoryse pojaté nástěnné malby, která vznikla loni nad stadionem Bazaly v Ostravě.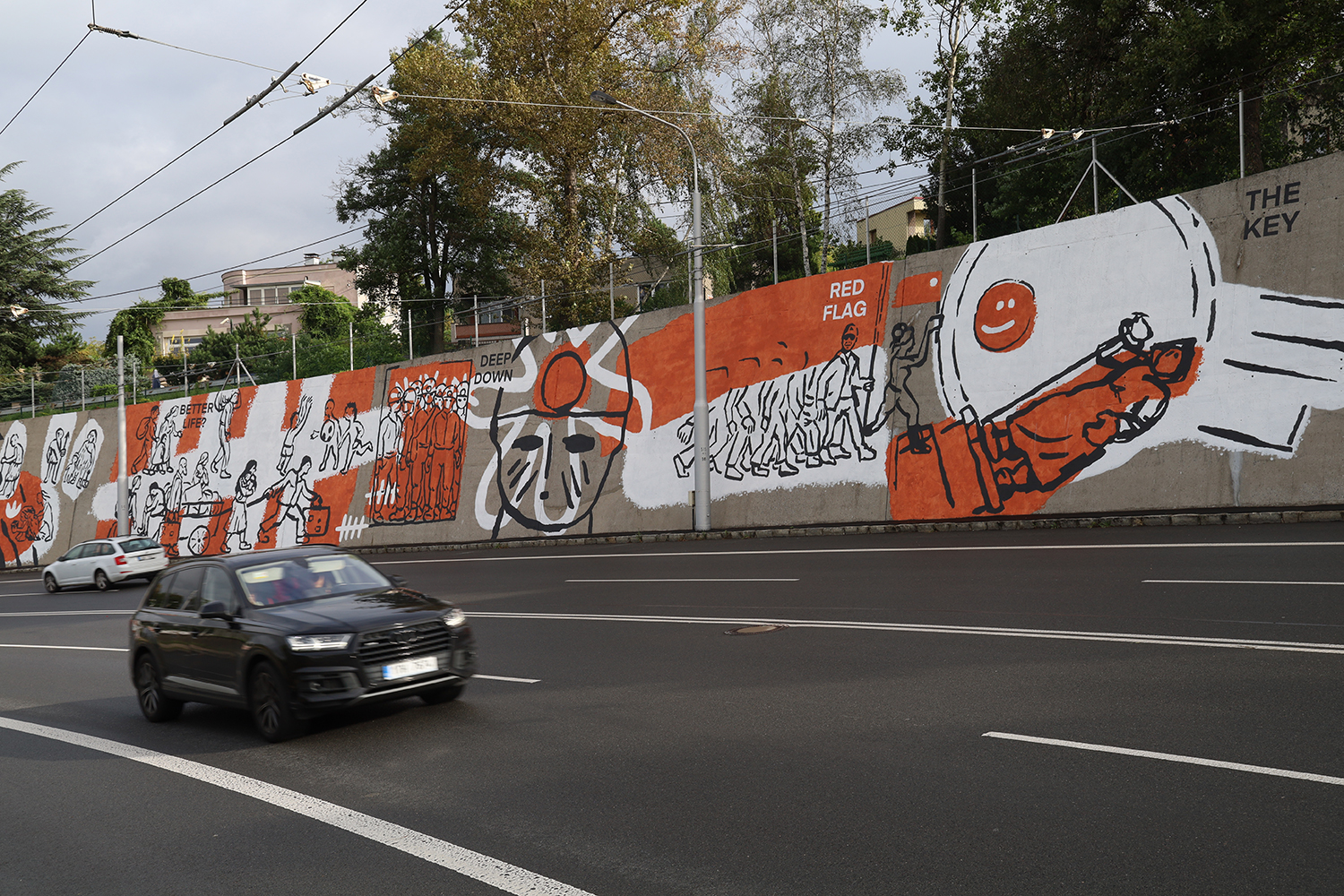 Před několika dny porota vyhlásila také nominace za činoherní divadlo. Za nejvýraznější jevištní výkony je nominovaných šest herců – Ondřej Brett za roli Tima v inscenaci Poslední zápas (Divadlo Petra Bezruče v Ostravě), Jolana Ferencová za roli Raněvské v inscenaci Višňový sad v Těšínském divadle, Vladislav Georgiev za roli Světlovidova v inscenaci Tohle není Višňový sad (Komorní scéna Aréna Ostrava), Markéta Haroková za roli Vandy v inscenaci Venuše v kožichu (Divadlo Petra Bezruče), Barbora Křupková za roli Mallory v inscenaci Poslední zápas (Divadlo Petra Bezruče) a Vojtěch Lipina za roli Josefa Habršperka v inscenaci Naši furianti (Komorní scéna Aréna Ostrava).
Nominována jsou také tři divadelní představení, které mají šanci získat titul Inscenace roku 2022. Za Těšínské divadlo je nominovaná inscenace Krzywy kościoł (Šikmý kostel) podle románu Karin Lednické a v režii Radovana Lipuse, Divadlo Petra Bezruče uspělo s inscenací Shakespearovy hry Sen čarovné noci v režii Michala Háby a nominovaná je také komorní inscenace autorky a režisérky Terezy Agelové Dvě čárky, která vznikla v produkci spolku Jednou a která byla loni uvedena v premiéře v Divadle loutek Ostrava.
Nominace znají již také umělci v kategorii muzikálu a operety, kde mají šanci získat cenu Radek Melša, Tomáš Savka, Michaela Horká a Roman Harok (všichni za Národní divadlo moravskoslezské v Ostravě), za Těšínské divadlo Daniela Sedláčková a Slezské divadlo Opava Barbora Čechová. Podrobné zdůvodnění všech nominací je k dispozici na webových stránkách www.cenyjantar.cz, na které odkazujeme.
Moravskoslezské umělecké Ceny Jantar budou letos vyhlášeny už pošesté. Pořadatelé tentokrát přistoupili k zásadní změně a udílení uspořádají na jiném místě – v nově zrekonstruovaném Domě kultury Poklad v Ostravě-Porubě. Hlavní program bude rozdělen na dvě části, které budou mít odlišný charakter – první část se odehraje v Divadelním sále, kde budou předána ocenění ve všech divadelních kategoriích a také v kategoriích literatura, výtvarné umění a vážná hudba. Předány budou také Cena Jantar za celoživotní přínos a Kalený Jantar pro osobnost nezávislé scény. V první části vystoupí třeba zpěvačka Nika, cimbalista Daniel Skála, sopranistka Karolína Levková nebo saxofonista Michal Žáček s Koncertním sborem Permoník a kapela Filip M. s Jitkou Andraškovou.
Program pak po krátké přestávce vyvrcholí o dvě patra níže ve Společenském sále, kde budou předány ceny v kategorii populární hudba. Vystoupí zde třeba Tomáš Kočko v exkluzivním spojení s metalovou kapelou Silent Stream of Godless Elegy a také kapela Buty, která večer uzavře asi půlhodinovým koncertem.
Zdroj: TS