Kreativita tímu, bizarné kostýmy, znamenitý výkon a samotný skok do bazéna. Presne také budú hodnotiace kritéria poroty Red Bull Jump & Freeze, jedného z najbláznivejších zimných podujatí, ktoré sa uskutoční už 1. apríla 2023 v Jasnej.
No vážne, viete si predstaviť lepší deň na oslavu bláznov? Ak aj vy patríte medzi tých, ktorým žiadna šialenosť a bláznovstvo nesmie ujsť, zaregistrujte svoj tím ešte dnes, pripravte si namakané sane, s ktorým sa nebudete báť skočiť rovno do ľadového bazéna, a doprajte sebe aj všetkým divákom zážitok na celý život!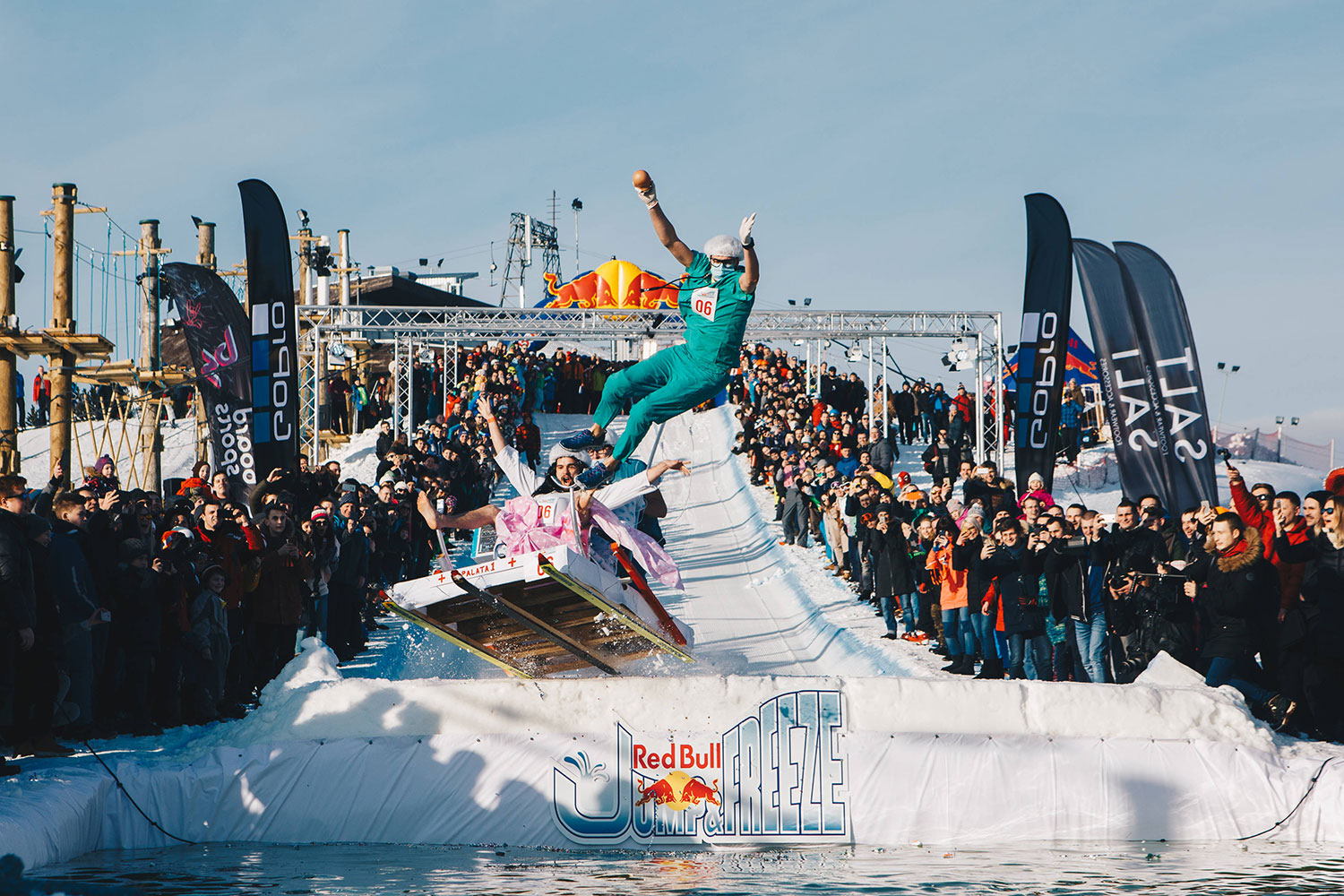 Viac informácií o podujatí ako aj samotnú registráciu nájdete na tomto odkaze.
Registrovať sa môžete do 19.2.2023 do polnoci.
BLÁZNI NA SVAH!
Red Bull Jump & Freeze je podujatie pre nadšencov zimných športov akejkoľvek úrovne. Hlavným cieľom nahodiť na seba premakaný kostým, spustiť sa z kopca na saniach, ktoré to musia vydržať až do ľadového cieľa plného vody, a zabaviť sa s priateľmi v jedinečnej atmosfére v srdci Nízkych Tatier. Že to znie ako úlet ktorý vám nesmie ujsť? Poďme ďalej.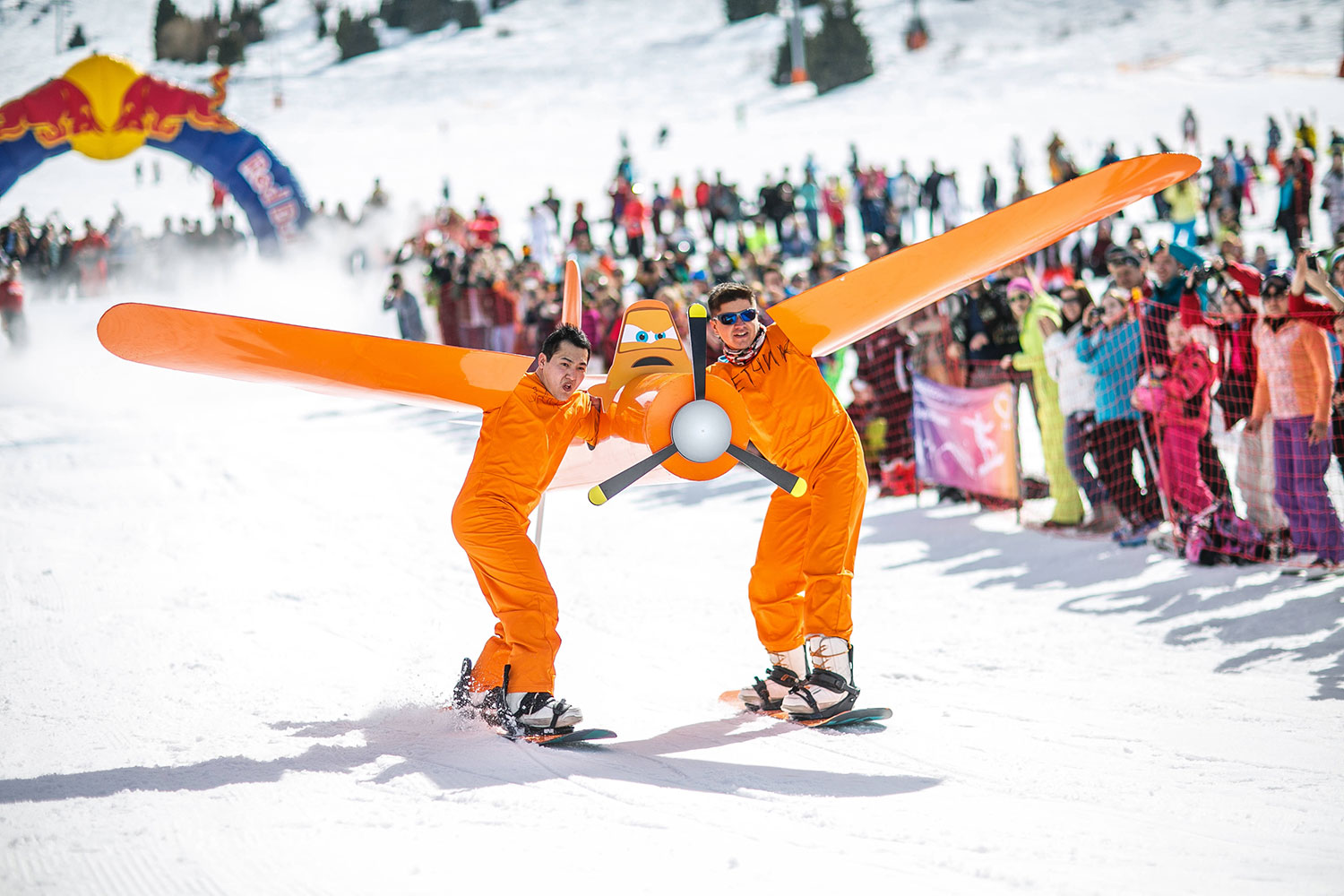 Predviesť sa bude môcť až 20 vybraných tímov, pričom pôjde o kombo tých najbláznivejších z bláznivých. Podujatie dáva dokopy tých najkreatívnejších a najzábavnejších účastníkov, aby sa postarali o nezabudnuteľný zážitok nie len pre seba, ale zároveň dokázali ohúriť prísne oko poroty, a v neposlednom rade vyburcovať davy divákov. Chýbať nebude after párty, ktorá bude oslavou nie len víťazov, ale aj všetkých bláznov v okolí.
Víťazov podujatia istotne poteší finančná odmena vo výške 2 000 €, tím na druhom mieste si domov odnesie 1000 € a v poradí tretí tím získa 500 €. Najhodnotnejšou výhrou však istotne bude zážitok na celý život, trofej, ktorou by sa chcel pochváliť každý, a vecné ceny od partnerov. Tomu sa hovorí druhé Vianoce!
PO 20 ROKOCH OPÄŤ NA SLOVENSKU
Prvý Red Bull Jump & Freeze sa uskutočnil v roku 2003 na Slovensku. Odvtedy sa v krajinách ako Rusko, Turecko, Kazachstan a ďalších v Európe a Ázii uskutočnilo viac ako 35 týchto podujatí. Za takmer dve desaťročia existencie Red Bull Jump & Freeze sme videli veľa skvelých nápadov, bláznivých kostýmov a dýchberúcich vystúpení. Tak čo, prekonáte ich?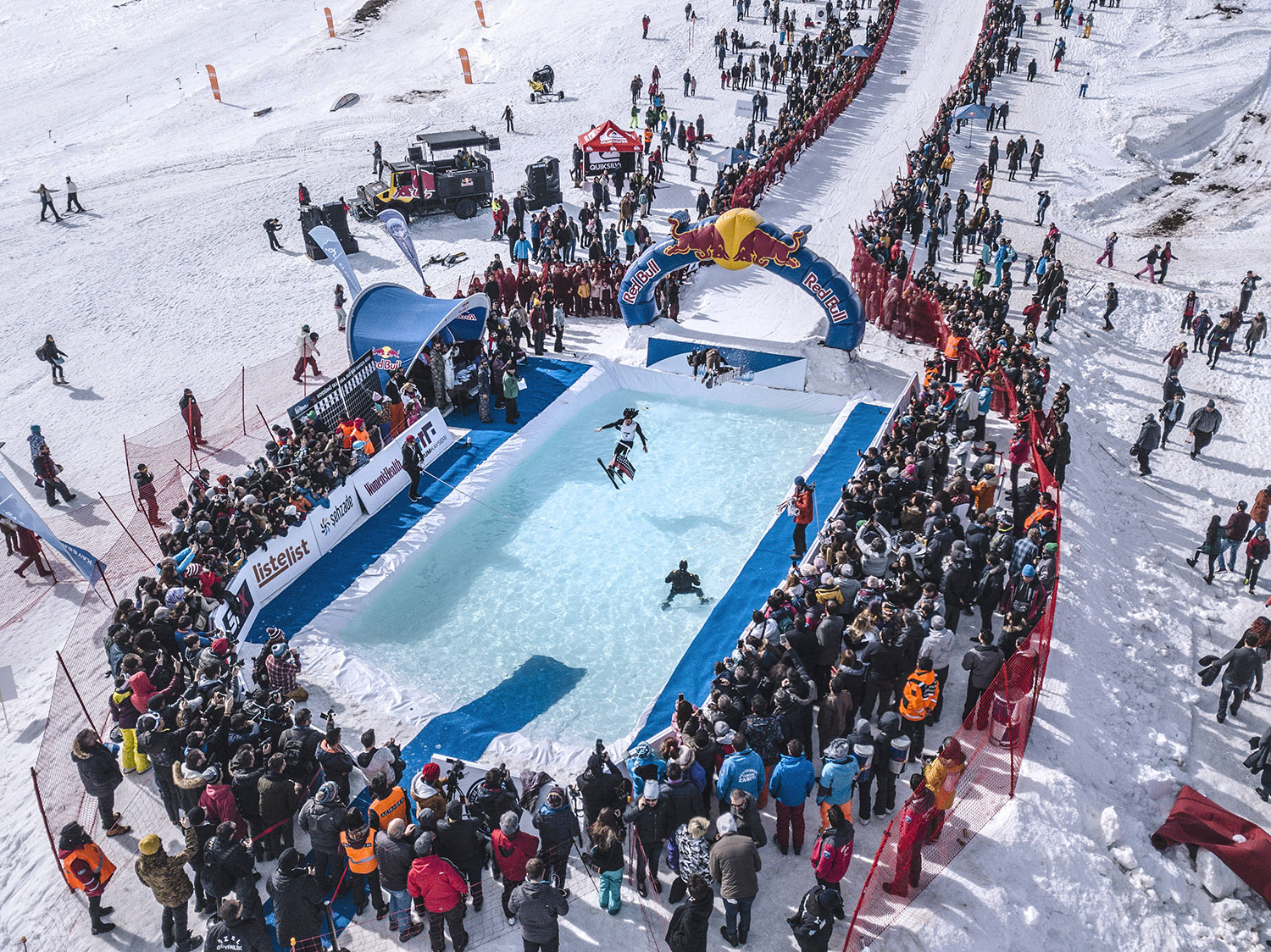 Pre čo najčerstvejšie informácie nie len o Red Bull Campus Clutch sledujte @redbullsk na Instagrame a TikToku.
Zdroj: Red Bull