Alfa sála Košického kultúrneho centra Kulturpark, sa vo štvrtok, 20. januára 2022, stala koncertnou sálou pre piaty ročník benefičného koncertu Veľa lásky. Pre osoby s mentálnym a zdravotným postihnutím ho pripravilo Občianske združenie Milan Štefánik. Na zmysluplnom podujatí vystúpili skupina Desmod, spevák Peter Cmorik so svojou skupinou a moderátorka Janka Hospodárová. Vzhľadom na aktuálne protiepidemiologické opatrenia, priestor menší, než na akí sme boli zvyknutí po minulé roky. Ale mená na plagáte znamenali už predom veľký zážitok.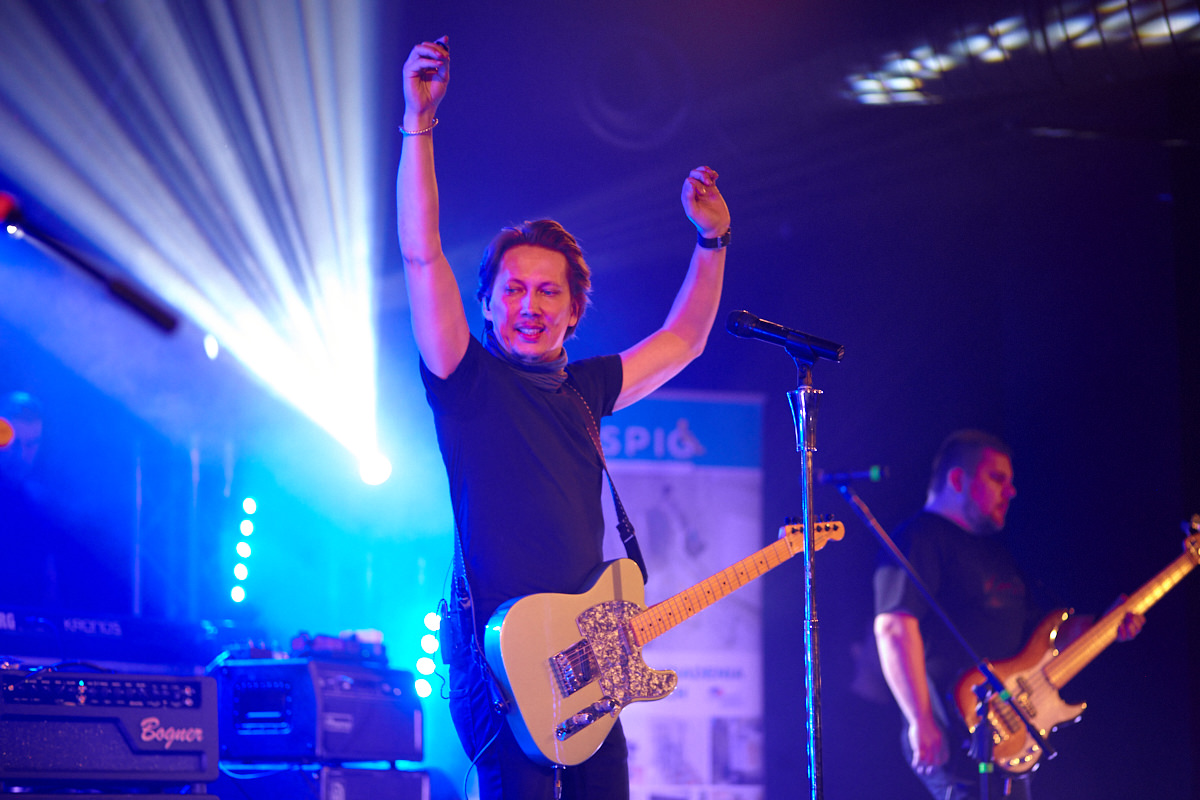 No ale pekne, od začiatku. Dobrovoľníci v akcii. Ponosiť stoličky, rozmiestniť ich v hľadisku. Nalepiť oznamy. Tu musí byť stojan s dezinfekciou. Ty budeš usmerňovať ľudí k šatni. A vy dve si pripravte farebné tričká. Každý účastník jedno dostane. Červené tričká. Kto ich bude mať? Dezinfekčná hliadka. Chalani ponosiť aparatúru. Pripraviť pódium. Zavesiť bannery. Ešte zoznam hostí. A môže sa začať.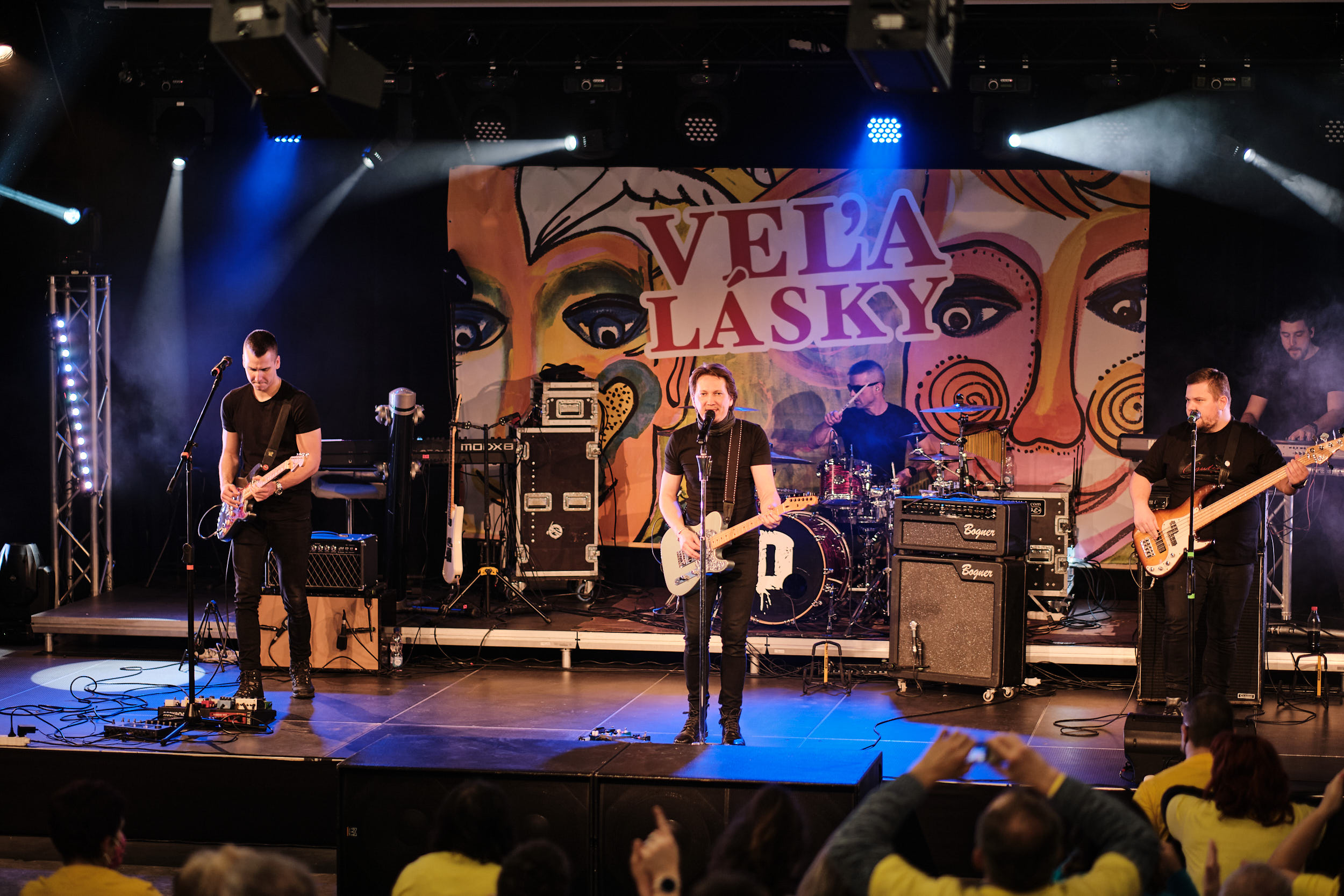 S prvými snehovými vločkami prichádzajú i prvý hostia. Z pódia ich víta a usmerňuje moderátorka dnešného podujatia, Janka Hospodárová. Hneď ju upútali farebné mávadla a transparenty, ktoré si "inak obdarení" doniesli. "Je to od nich veľmi krásne. Keď som tam videla aj svoje meno a boli tam tie ručičky a srdiečko, je to jednoducho úžasné. A vôbec, že na Vás niekto myslí, že si nájde čas a venuje svoju energiu pre vás, tak je to obrovský darček." Dobrovoľníci postupne všetkých usádzajú. K Janke sa pripája organizátor podujatia, Milan Štefánik. Pozývajú k sebe Petru Nagyovú a Moniku Tancarovú zo zariadenia sociálnych služieb LUX n.o. v Košiciach. Putuje k nim obraz s motívom podujatia, ktorý namaľovala Henrieta Rojková. Janka ešte pripomenie pravidlá. Respirátor na tvári. A už pozýva prvého hudobného hosťa.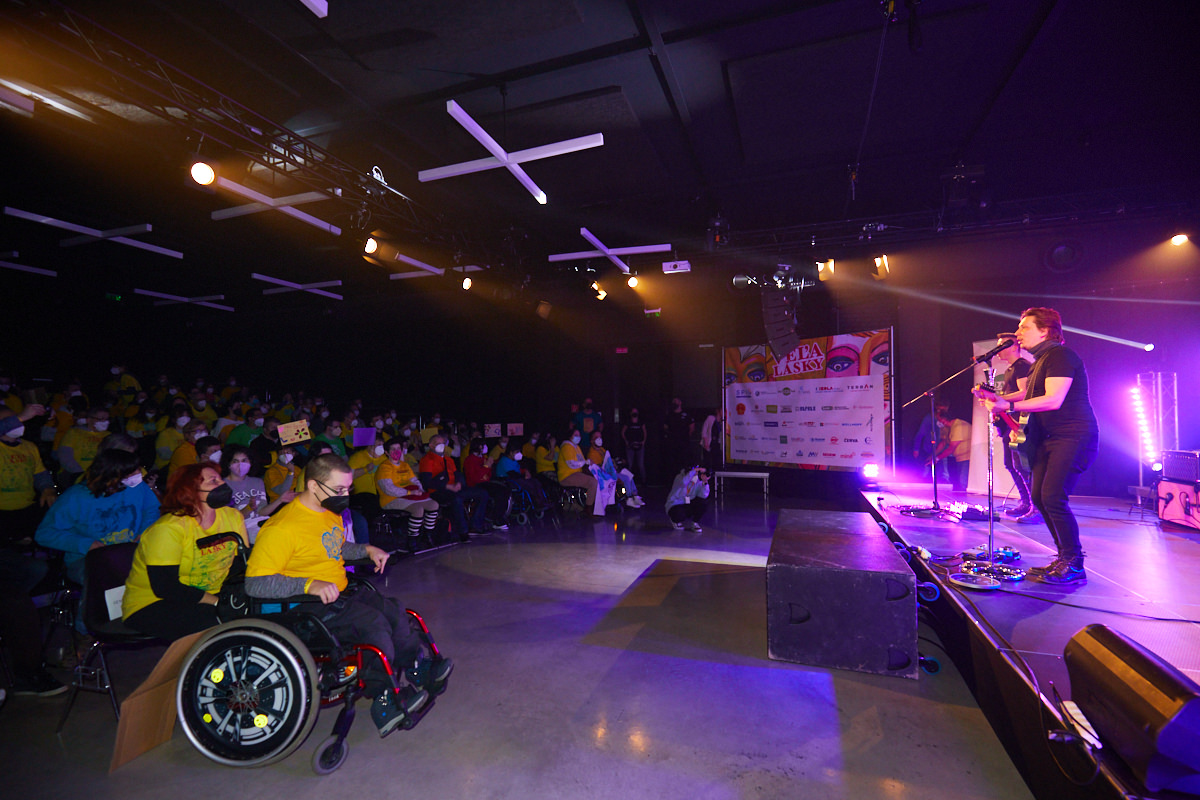 Netreba ho dlho predstavovať. S rockovým "chripľákom" pribieha na pódium Peter Cmorik so svojím bandom. Symbolicky aj on má na konte 5-ku. 5 násobný Zlatý slávik. Spevák, textár, hudobník, superstar. A hneď to odpáli s láskou. Taká ako ty – možno myslel práve na moderátorku Janku. Hravá gitara. "Radi hráme pre všetkých ľudí, a keď ešte môžeme pomôcť nejakej dobrej veci, alebo potešiť niekoho, kto sa možno nedostane až tak na koncert, tak tam sme my." Peter sa prihovára publiku. Poďte si tiež s nami zanôtiť. Wou-oó, wou-oó… Premýšľam nad tebou. Na ceste a po nej na chvíľu výmena jazyka. Angličtina a známa It´s my life necháva vyznieť nielen hlas, ale i bubny a rockovú gitaru. Pri "slaďáčiku" Pýtam sa ťa sú už všetky transparenty nad hlavami. Texty zo života. Jedno si želám. I keď za oknami dnes husto sneží, nesmie chýbať hit Dážď. Pridáme ešte Mám pocit. "Ďakujeme, že sme tu mohli byť. Dúfame, že sa nevidíme naposledy." Týmito slovami sa Peter lúčil s divákmi pri sóle basovej gitary. "Máme obrovskú radosť a naozaj sme si skvele zahrali. A myslím, že tá energia bola vzájomná." Jankausmerňuje "inak obdarených" pri odovzdávaní darčekov Petrovi. Darčeky preberajú asistentky. Pochválila "deti", že všetci majú respirátor na tvári.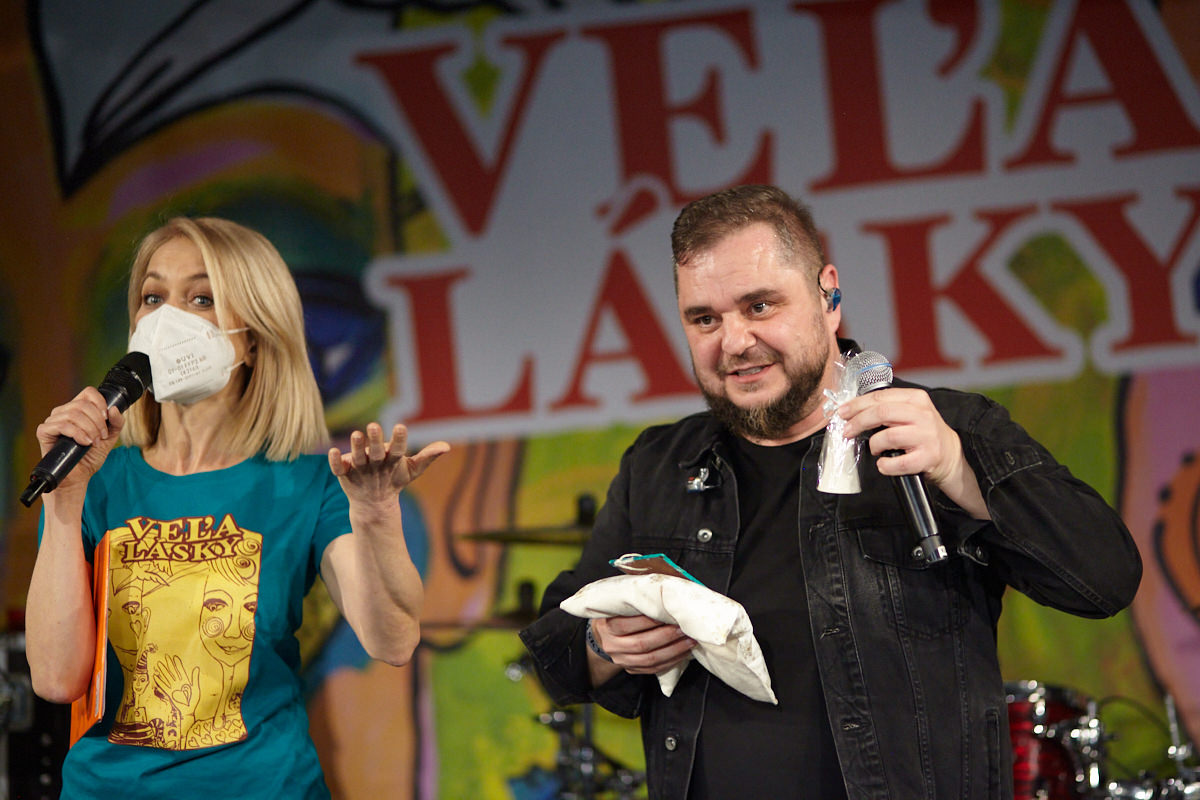 Výmenu nástrojov využíva Milan Štefánik na predstavenie spoločnosti Spig, ktorá ponúka pomôcky pre ľudí s telesným postihnutím. Janka si k sebe pozýva i členky dezinfekčnej hliadky – Lenku a Soňu. Vysvetľujú všetkým, čo je dôležité, ako prebieha dezinfekcia počas podujatia.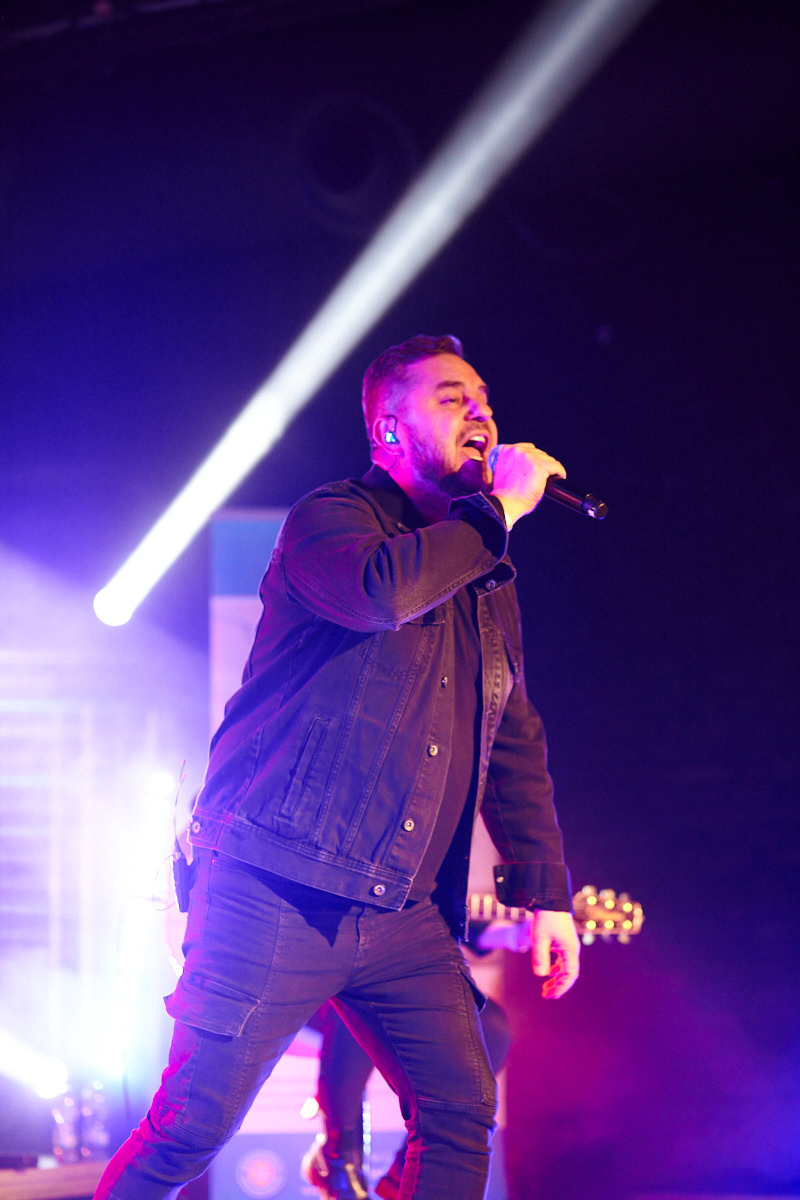 "Po troch mesiacoch znova spolu. Veríme, že skvelé publikum, nás podrží." To už sa cez mikrofón prihovára Kuly. Aj on má na svojom konte 5-ku. Päťnásobný držiteľ titulu OTO. Hudobných nástrojov sa chopili členovia jeho skupiny Desmod. A hoci to tak nevyzerá, na pódiu sú už štvrť storočia. Kolotoč skvelých piesní sa rozbieha. Niekto ti to povie skôr než ja. Zamatový hlas. Nevrav mi aký som. Staršie i nové piesne. Texty o živote, vzťahoch. Chýbanie…o koncertoch to platí tiež. Chýbali všetkým. Spevákom. Kapelám. Publiku. Kométa "priletela" i s rapovým sólom. Melodický klavír. Vŕba bútľavá ukolísala v svojom rytme i padajúce vločky. Tíško, akoby chceli pohladiť spolu s piesňou duše. Rocková kapela sa ale nezaprie. Sála zaburácala. Teraz má sólo basová gitara. Som na tebe závislý. Pri poslednej pesničke sa "vyžaduje obrovská spevácka spolupráca". V to dúfa Kuly. A publikum ich podržalo. Napriek rúškam. S radosťou. Vyrobená pre mňa. A pre všetkých "inak obdarených". "Bolo to fantastické. A ľudia boli úžasní. Reagovali úžasne. Spievali. Tlieskali. Bolo to krásne. Každý deň by som takto bral." A my len dúfame, že to tak onedlho bude. Dlhý aplauz. Ešte darčeky.
Ale darčeky sú pripravené aj pre divákov. Všetci hore transparenty. Ide sa vyberať. Najkrajší. Najfarebnejší. Najoriginálnejší. Janka Hospodárová sa poradí s Milanom Štefánikom. Vybrané. Ceny putujú ku všetkým, ktorí si dali námahu a niečo vytvorili.
Na záver poďakovanie. Milanovi Štefánikovi, že zorganizoval koncert. Hudobníkom, že prijali pozvanie a prišli zahrať. Janke, že sa napriek obavám ujala moderátorského postu. Dobrovoľníkom, sponzorom. "Inak obdareným" za ich podporu, radosť a potlesk. Pri odchode si vyzdvihnúť malé občerstvenie na cestu domov. So zážitkom a prianím na záver. I od Janky: "želám Vám aby ste naozaj dostali veľmi veľa lásky a v súčasnosti aj veľmi veľa zdravia. Majte sa krásne a teším sa na Vás nabudúce."
Text: Júlia Platková
Foto: Peter Ivan a Milan Maršalka
Video: Igor Kolesár