Zpěvačku Alžbětu Kolečkářovou zná každý jako bytost plnou života, energie a pozitivního myšlení. Emoce všech druhů předává posluchačům prostřednictvím svých písní už 12 let. Nikdy však nezpívala sama o sobě. A právě nyní přichází se silnou a energickou novinkou Neřízená střela. "Se svým novým singlem se naprosto ztotožňuji, protože mě vystihuje takovou, jaká doopravdy jsem," prozrazuje Alžběta. Píseň si tentokrát neotextovala sama, jak bývá zvykem, ale roli textaře svěřila jejímu blízkému kamarádovi Martinu Johannovi. Ten ji vystihl naprosto dokonale, a tak se Alžběta s textem ihned ztotožnila.
V těchto dnech vychází k písni také videoklip, který vznikl díky projektu Klipárna a musel být natočen v rekordním čase 30 hodin. Scénáře se skvěle ujal Filip Červenka známý jako Tonda ze seriálu Most! a režie se zhostilo produkční duo MP's Matěj František Preisler a Michal Pazderka, kterého také můžeme znát ze seriálu Pan profesor. Neřízená střela je vůbec první písní, na které se podílela celá Alžbětina kapela. Hudbu napsali Josef Mikulka a Tomy Kryl. A o čem nový song pojednává?
"Název písně Neřízená střela je míněn tak, že nikdy nevíš, co se stane a zároveň přináší poselství, že vše je, jak má být. A proto jsem se už před lety rozhodla neřešit, co si ostatní myslí, a zůstat sama sebou, jít za svým vnitřním hlasem. Zároveň za tím vším, co sdílím, je poznáni a zkušenosti, o kterých vás poučí běžný život, včetně různých "držkopádů". Zůstaňte sami sebou, jděte si za svými sny a touhami. To je to, oč tu běží. Tím posílíte sami sebe," doplňuje Alžběta.
Videoklip vznikl v prostorech Pentahotelu v pražském Karlíně, kam zpěvačka ráda s přáteli zajde na skleničku. "Když mě sem vzal poprvé můj manager, byla jsem z celého prostoru nadšená a cítila se zde neskutečně příjemně. Oba jsme se shodli, že to je ideální lokace pro natočení dalšího videoklipu," uzavírá zpěvačka. Natáčelo se do brzkých ranních hodin a včetně komparzistů se podařilo dát dohromady více než dvacetičlenný tým.
Projekt Klipárna vznikl pod vedením Evy Brunclíkové a zpěváka a herce Jakuba Moulise a jeho prvotním cílem je propojení světa hudebníků se světem štábů filmařů a herců. Dává tak příležitost nejen začínajícím umělcům, ale i známým a ostříleným interpretům jako jsou například Míša Růžičková, Ladislav Korbel nebo právě Alžběta Kolečkářová, kteří se prvního ročníku také zúčastnili.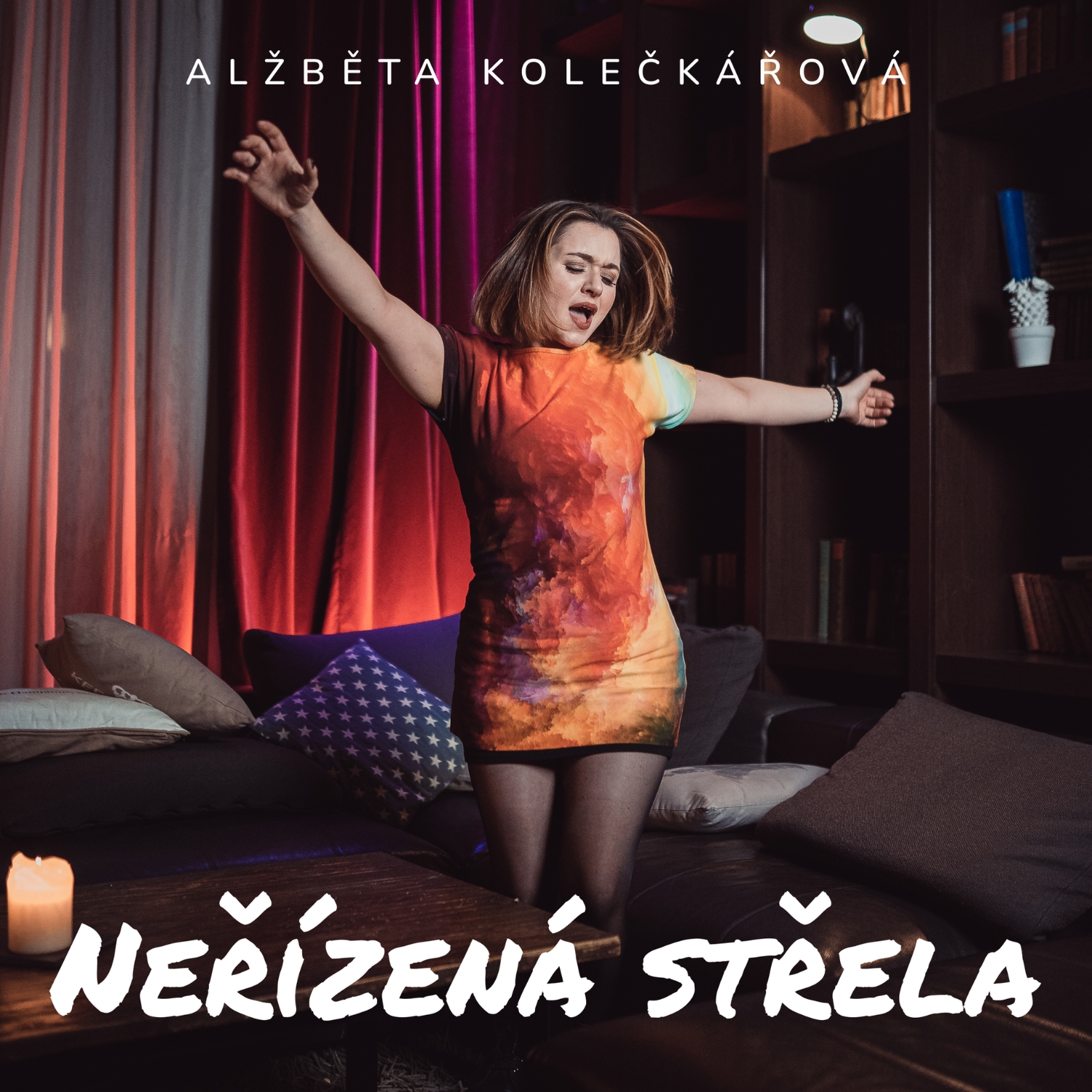 Text: M.P. Production – Milan Papežík
Foto: Petr Zakopal, Lýdia Vyčítalová