Talentovaný spevák a producent Alan Murín bude 22.3. v centre Bratislavy krstiť svoj debutový album, ktorý vydal pod vlastným vydavateľstvom s rovnomenným názvom TRUESELF. Krst sa uskutoční v priestoroch novovzniknutého konceptu NIBBLE na Ventúrskej ulici 9.
Bude to skutočná nálož kvalitnej hudby podčiarknutej top zvukom značky Void Acoustics pre náročných, ktorým sa podnik NIBBLE pýši. Stage priamo na nádvorí Zichyho paláca s jedinečnou atmosférou skvele ladí s Alanovou predstavou nezabudnuteľného eventu. Čaká vás neopakovateľný zážitok plný emócií, ale aj darčekov od Alana pre jeho TRUE FANS.
Očakávajte aj nadupaný guestlist. Okrem jeho najbližších ľudí, rodiny či jeho fans, prídu Alana podporiť aj hostia ako Kali, Osťo, Pil C, Laris Diam a ďaľší.
Show sa bude konať na mieste, ktoré okrem svojich ikonických priestorov ponúka presne to, čo sa v týchto priestoroch očakáva. Celá história tohto miesta je totiž spojená s hudbou. V šľachtickej rodine Zichyovcov, podľa ktorej palác nesie svoj názov, pôsobil Heinrich Marschner, ktorý bol najvýznamnejším nemeckým hudobným skladateľom toho obdobia. V rokoch 1817 – 1821 v paláci pôsobil ako učiteľ hudby detí grófa Jána Nepomuka Zichyho a v Zichyovskom paláci organizoval a dirigoval koncerty.
NIBBLE je koncept, ktorý prepája umenie, kreatívnu gastronómiu, spája tradičné prvky s modernými a to nielen vzhľadom, dizajnom, ale aj samotným prístupom. Človek sa tam cíti výnimočne, a zároveň ako doma. Aj preto si Alan vybral na krst práve toto miesto.
Pre verejnosť bude vstup len na lístky, ktoré si už teraz môžu kúpiť cez predpredaj.sk .
Lístky: Classic 15,- eur ; VIP 50,- eur (zahŕňa welcome drink & catering, vlastný bar, darček)
https://predpredaj.zoznam.sk/sk/listky/alan-murin-krst-albumu-trueself-2023-03-22/
Príďte si po skutočný zážitok. Show začína o 20:00. Brány budú pre vás otvorené už od 19:00. Tešíme sa na vás.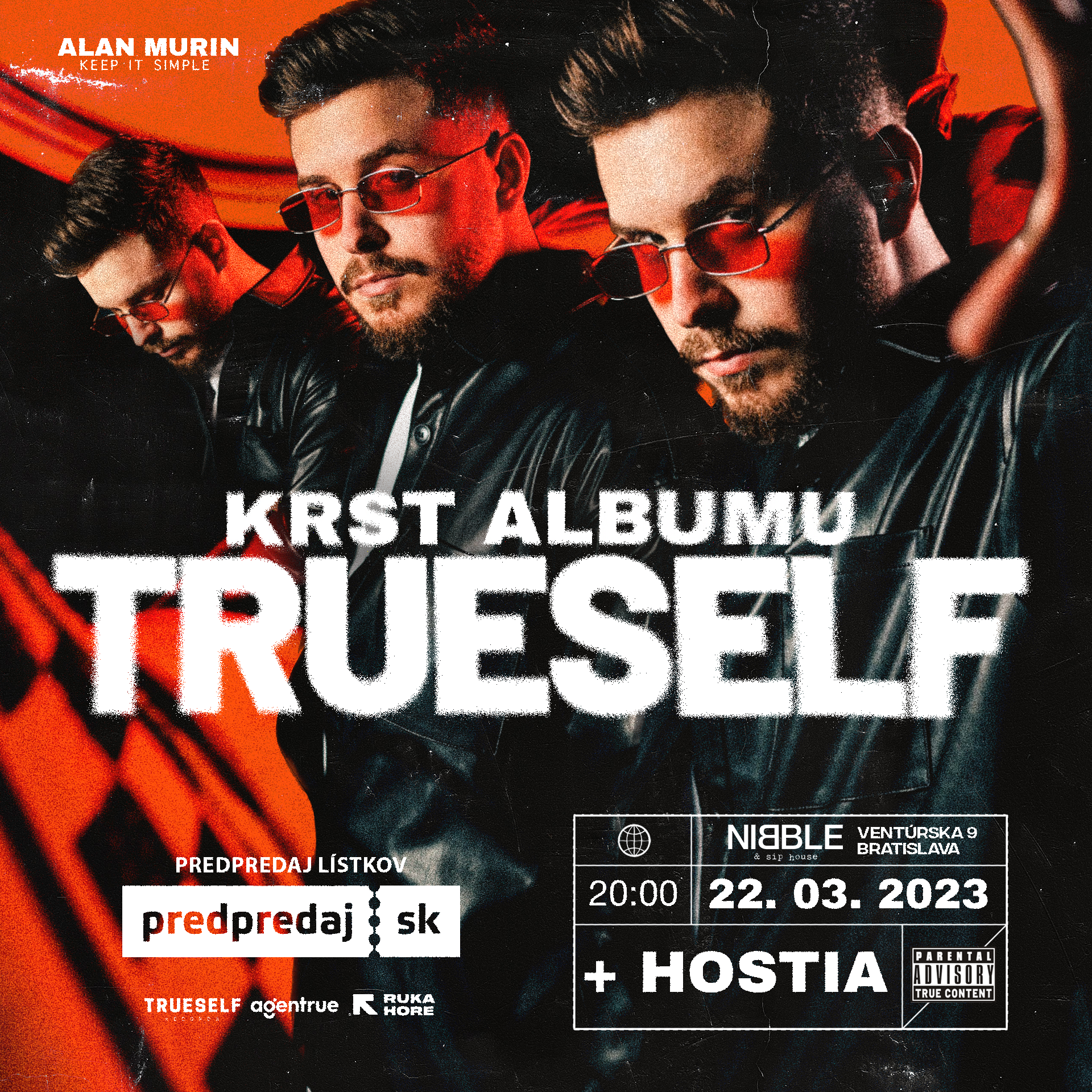 Zdroj: TS