Adam Ďurica predstavuje svoju novú skladbu Naše hriechy. Naspieval ju spoločne s Emmou Drobnou. "Už dlhšie som chcel s Emmou niečo urobiť. Dokonca sme sa na tom v minulosti už dohodli, ale udalosti minulého roka to celé zhatili" hovorí o spolupráci Adam Ďurica. "Nakoniec sme to ale urobili, nahrali a je to tu" dodáva Emma Drobná.
Celé to vzniklo u Laca Rychtárika, tá hudba je od neho, a ja som málokedy v tej polohe, že vymyslím hudbu aj text. Ja viem aké texty mám rád, viem aké by som chcel texty spievať, ale väčšinou spolupracujem s textármi. Ale tentokrát mi melódia už išla v hlave, a už som počul aj nejaké slová, začal som písať a tak som to celé dokončil" približuje vznik spoločnej skladby Adam.
"Musím povedať, že sa mi pesnička páči, lebo nie je to klišé " dodáva Emma
Skladba Naše hriechy je rovnako predzvesťou nového albumu. Ten ostatný Adam vydal ešte v roku 2018. "Pravda je taká, že sme to mali pôvodne úplne inak naplánované. Ale za posledný rok sa toho naozaj veľa zmenilo, pre každého z nás, a tak sme to zmenili aj my, a do konca roka by som chcel vydať svoj nový album" uzatvára Adam Ďurica.
Adam Ďurica feat. Emma Drobná – Naše hriechy
https://adamdurica.lnk.to/NaseHriechy
Autor hudby: Adam Ďurica
Autor textu: Adam Ďurica
Mix: Matej Turcer at Pulp Studio
Mastering : Matej Turcer at Pulp Studio
Producent : Laco Rychtárik
Foto: Stana Topolská
Audio ISRC:SK-A01-21-00194
2021 Universal Music
Video ISRC : SK-V01-21-00093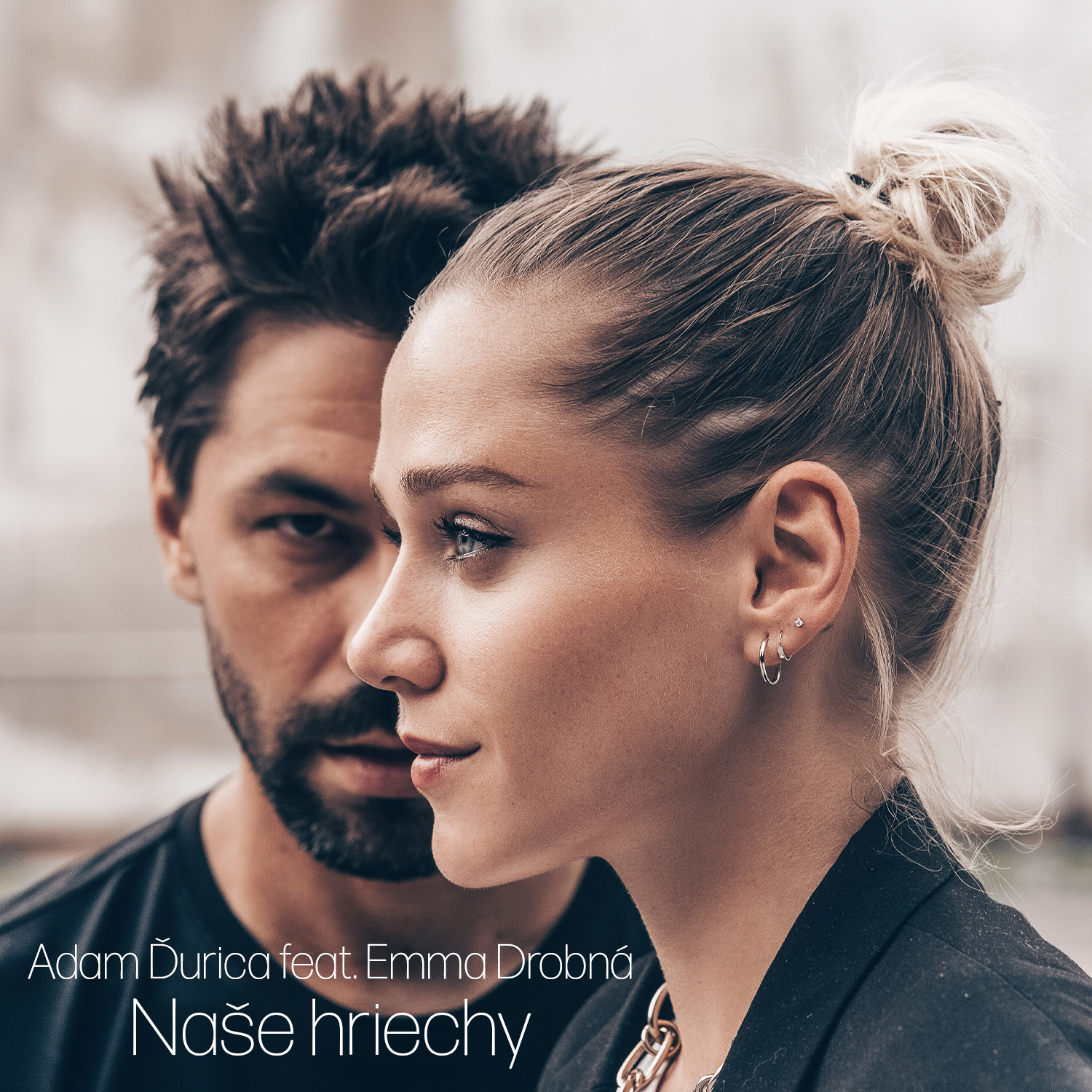 Zdroj: TS