Patrila medzi medzinárodne uznávané herečky, objavovala sa aj na titulných stranách významných časopisov, no pre dnešnú divadelnú históriu je takmer v zabudnutí. Reč je o dive Márii Bárkány, rodáčke z Košíc, ktorá zožala úspech hlavne v Nemecku, ale so svojimi úlohami precestovala svet od Petrohradu až po New York podobne ako jej legendárna súčasníčka Sarah Bernhardt. Židovské komunitné múzeum teraz prináša aj jej príbeh.
Veľké finále
Nová výstava Poklady Židovského múzea v Prešove III ponúkne návštevníkom v bratislavskej synagóge na Heydukovej ulici od 2. júla do 10. októbra 2021 vyše tridsať vzácnych exponátov, ktoré pochádzajú zo zbierky historicky prvého židovského múzea na Slovensku, ktoré vzniklo pred takmer sto rokmi. Židovské komunitné múzeum aj tento rok pokračuje v bádaní života a diela priekopníka ochrany židovského kultúrneho dedičstva na Slovensku Eugena Bárkánya, na ktorého odkaz a sen o židovskom múzeu v Bratislave nadväzuje.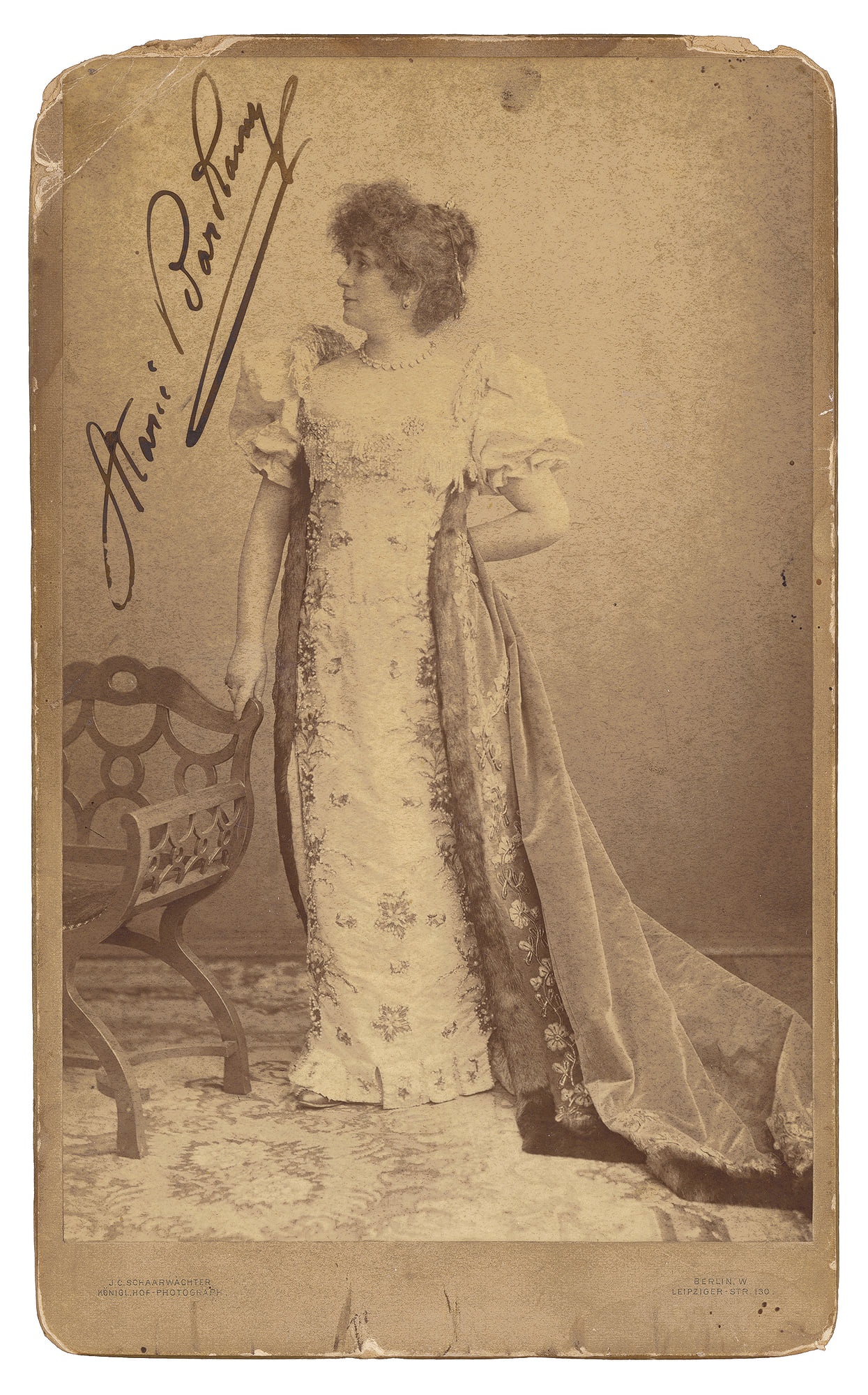 Aktuálna výstava je "veľkým finále" niekoľkoročného projektu výskumu a predstavovania jeho zbierky, ktorá stelesňuje ozajstný klenot medzi európskymi zbierkami judaík.
Vrcholom je historicky prvé vystavenie starostlivo zreštaurovaného divadelného kostýmu z prelomu 19. a 20. storočia z parížskeho krajčírskeho salónu – veľkolepej róby hereckej divy Márie Bárkány z roly Márie Stuartovej. V rámci slovenských zbierok ide o nateraz jediný známy zachovaný divadelný dámsky kostým a odev zhotovený v Paríži – na jednej z najprominentnejších adries sveta.
Znovuobjavenie divadelnej divy
Mária Bárkány bola pratetou Eugena Bárkánya, narodila v roku 1852, pochádzala z Košíc. Po Máriinej smrti venovala jej neter Irma Weile Židovskému múzeu v Prešove osobné listy, fotografie, ale napríklad aj štóly, niektoré z nich aj s výšivkou s dátumami konkrétnych predstavení a iniciálami obdivovateľov, či zopár exponátov civilného oblečenia aj divadelných kostýmov. Jedným z nich je kostým titulnej škótskej kráľovnej zo Schillerovej tragédie Mária Stuartová, ktorý sa nechal zreštaurovať špeciálne pre výstavu a aktuálne je po prvýkrát vystavený pre verejnosť. Na vnútornej strane kabátika veľkolepej róby sa nachádza našitá etiketa s vytkaným názvom parížskeho salónu – ateliéru, kde boli šaty zhotovené. Išlo o salón Mmes de Beauvais na ulici Faubourg St. Honoré. Táto adresa je dodnes veľmi prominentná, okrem Elyzejského paláca je sídlom luxusných módnych domov. Už koncom 19. storočia to bola jedna z najlepších adries chýrnych krajčírstiev, v tom čase už inštitucionalizovaných do Haute Couture.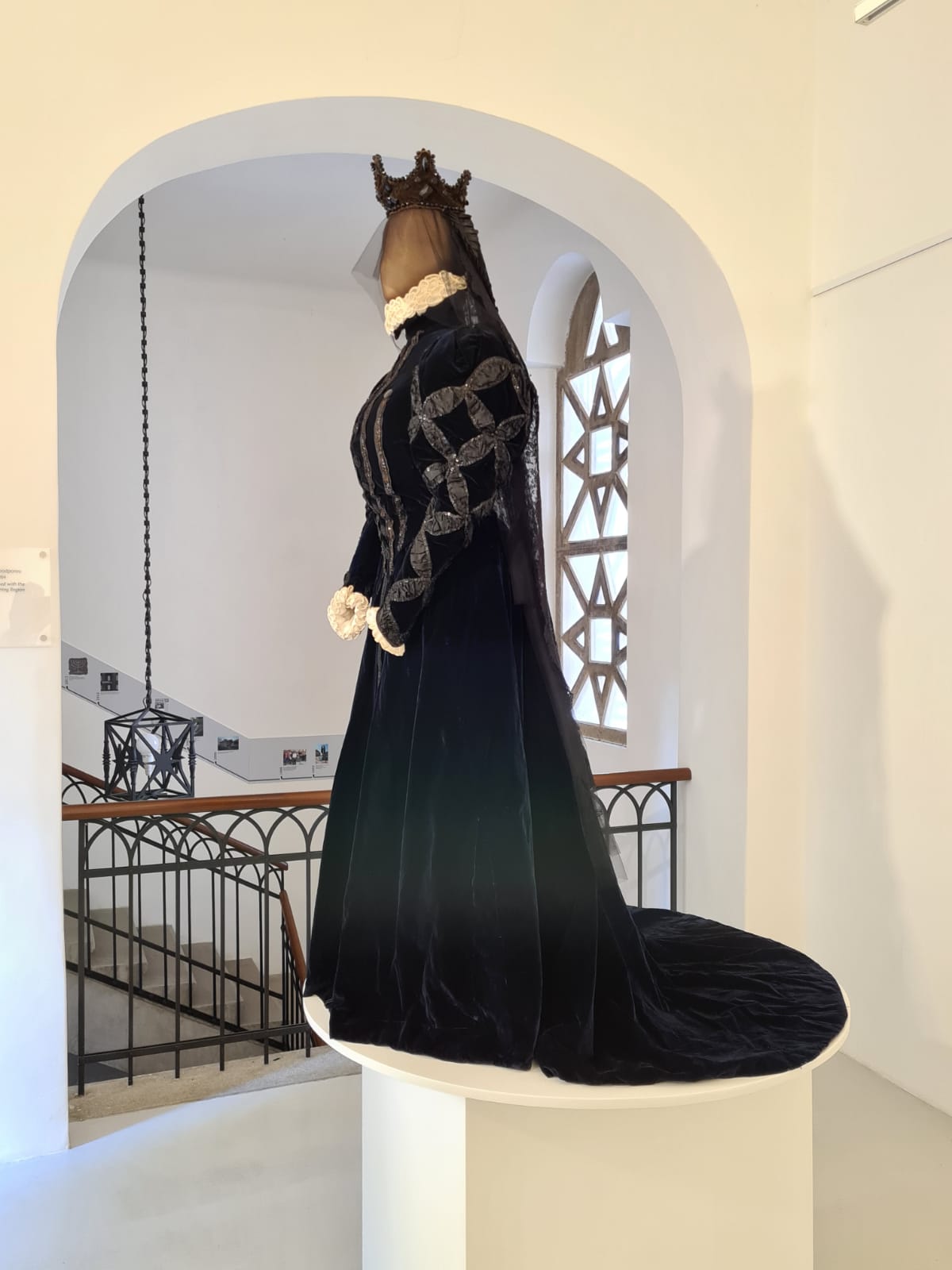 "Koncom 19. storočia bola v divadelníctve bežná prax, že si herečky zadovážili kostýmy pre svoje role samy, a aj na vlastné náklady. Je zrejmé, že tento kostým si dala Mária Bárkány zhotoviť špeciálne pre svoje parížske turné. Fakt, že kostým ostal v jej pozostalosti a nie v garderóbe divadla alebo jej divadelného ansámblu nasvedčuje tomu, že si ho financovala sama," píše v katalógu k výstave Eva Hasalová zo Slovenského národného múzea, ktorá pre výstavu študovala kostým a jeho históriu.
"Skúmanie života takmer zabudnutej herečky je vzrušujúcim putovaním dejinami divadelnej Európy prelomu 19. a 20. storočia. Po úvodnom sklamaní, že jej meno sa neobjavilo v historických štúdiách o jej rovesníčkach ako Sarah Bernhardt, obrovské množstvo článkov v dobových nemeckých, francúzskych, talianskych, maďarských či amerických periodikách potvrdili, že určite nešlo o nevýznamnú umelkyňu," napísala v objavnej štúdii v rozsiahlej publikácii k výstave Zuzana Koblišková. Mária Bárkány mala tiež fotografie svojich súčasníčok – napríklad vlastnoručne podpísaný portrét Sarah Bernhardt, ktorý jej venovala. "Bolo by zaujímavé zistiť, či si fotografie vymenili navzájom, a či aj Sarah vlastnila fotografiu Márie s jej podpisom. Tento výskum totiž naznačuje, že boli v tom čase rovnako populárne a medzinárodne uznávané herečky, tak to vôbec nie je vylúčené," dodáva.
Aj ďalšie poklady
Netradičným exponátom na výstave je aj obraz známeho maliara židovského pôvodu Ferdinanda Katonu, ktorý sa v roku 1864 narodil do chudobnej židovskej rodiny v Spišskej Starej Vsi. Jeho talent si všimol aj uznávaný maliar Ladislav Mednyánszky z neďalekých Strážok. Popri jeho učení sa Katona vzdelával aj v Budapešti, žil v Paríži, Barbizone, navštívil Anglicko, Belgicko, Holandsko a Rusko. Po návrate do Uhorska zachytával prírodu dnešného južného Slovenska či maďarského Balatonu. Žil s pocitom nedocenenia a krivdy, hoci jeho diela sa v dnešnej dobe nachádzajú aj v zbierkach Slovenskej národnej galérie či Maďarskej národnej galérie. Obraz Pri Váhu zo zbierky prvého židovského múzea predstavuje jeho charakteristický krajinársky námet. Pre nedostatok financií maľoval často na menej kvalitný materiál, v tomto prípade na lepenku. Diela nerád predával a po smrti sa v jeho ateliéri našli stovky malieb. "Zadná strana obrazu je splneným snom každého historika umenia. Údaje z nej nám umožnili vypátrať skoro celý životopis diela a aj jeho názov," hovorí kurátorka ŽKM Jana Švantnerová.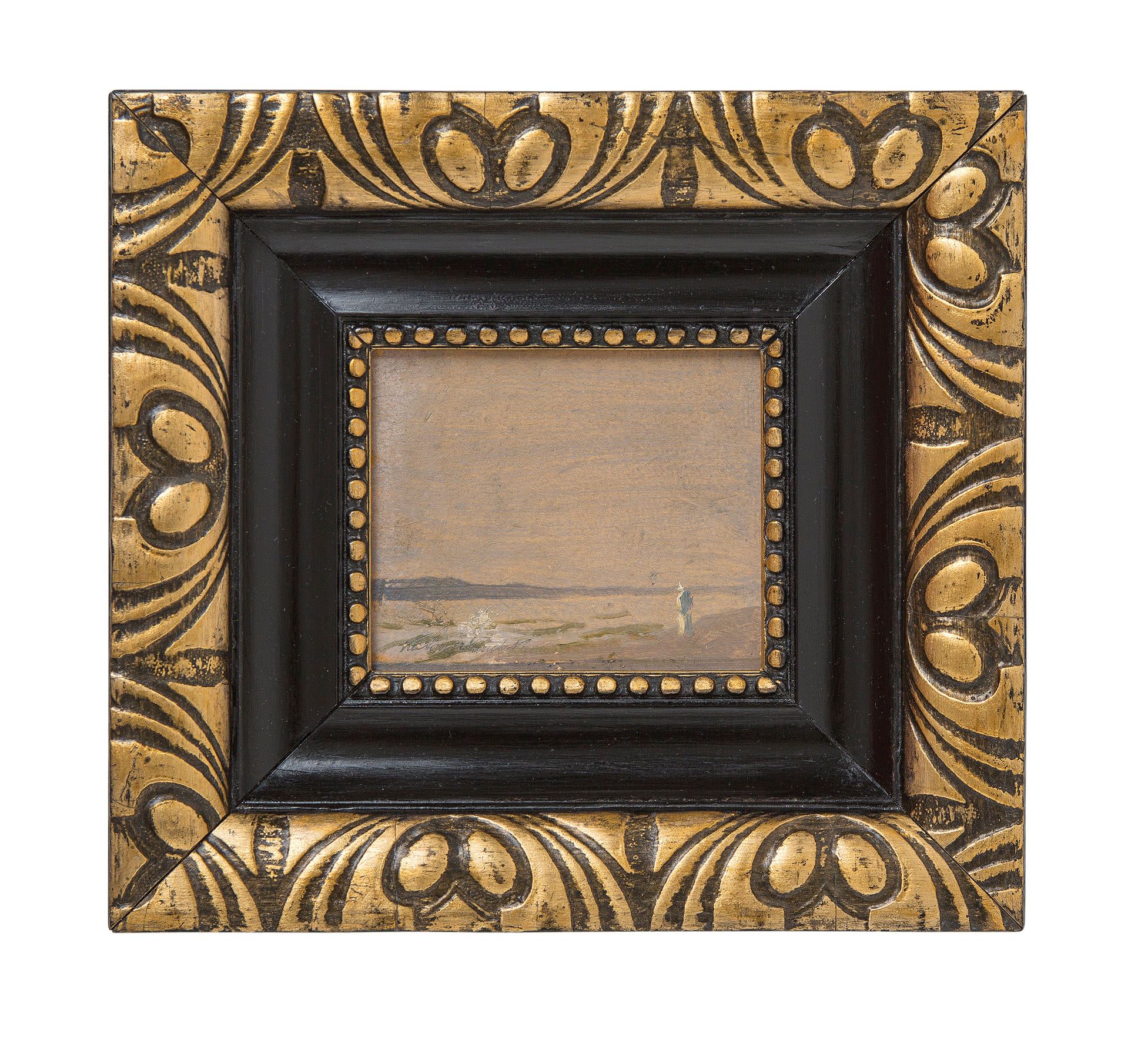 Počas jubilejnej desiatej výstavnej sezóny budú predstavené aj ďalšie predmety prvého židovského múzea. Patria sem veľmi vzácne tlače z Bardejova, ktoré bolo hlavným centrom hebrejskej tlače na medzivojnovom Slovensku a fragment vzácnej knižnice Mórica Grünwalda z Dolného Kubína, ktorá bola venovaná prešovskému múzeu. Maličká knižka prvého prešovského rabína Solomona Marcusa Schillera-Szinessyho popisuje prvú židovskú konfirmáciu v Uhorsku, ktorú rabín v Prešove viedol. Na výstave uvidia návštevníci tridsaťdva exponátov, ktoré boli preskúmané, zreštaurované a zachránené pre ďalšie generácie.
"Desať výstav nášho malého komunitného múzea bolo vzrušujúcim zážitkom spolupráce s poprednými odborníkmi z rôznych vedeckých oblastí zo Slovenska i zo zahraničia. Sme im zaviazaní, pretože prostredníctvom tejto tímovej práce sme mohli výrazne posunúť hranice našich vedomostí o bohatom židovskom kultúrnom dedičstve Slovenska," uzatvára zakladateľ a riaditeľ múzea Maroš Borský pri príležitosti desiateho výročia existencie Židovského komunitného múzea.
Návštevníci si výstavu môžu pozrieť v Židovskom komunitnom múzeu každý piatok a nedeľu od 10 h. do 16 h. (okrem 18. júla) do 10. októbra 2021.
Jedinečný projekt realizuje Židovské komunitné múzeum v spolupráci s Židovskou náboženskou obcou Prešov a Židovským kultúrnym inštitútom.
Viac informácií nájdete na stránke výstavy stránke ŽKM www.synagogue.sk a Facebookovej stránke www.facebook.com/zidovske.komunitne.muzeum.bratislava
Zdroj: TS