Na jeseň minulého roka vyšla v nakladateľstve Grada nová kniha Zdeňka Svěráka Strážce nádrže, ktorý ju vo svojej vlastnej interpretácií vydáva tiež v audio podobe vo vydavateľstve Supraphon. Účinok autorovho čítania umocňuje hudba Jaroslava Uhlířa. Audiokniha Strážce nádrže vyšla v Supraphone 8. marca 2019 v komplete troch CD, a tiež v digitálnych formátoch.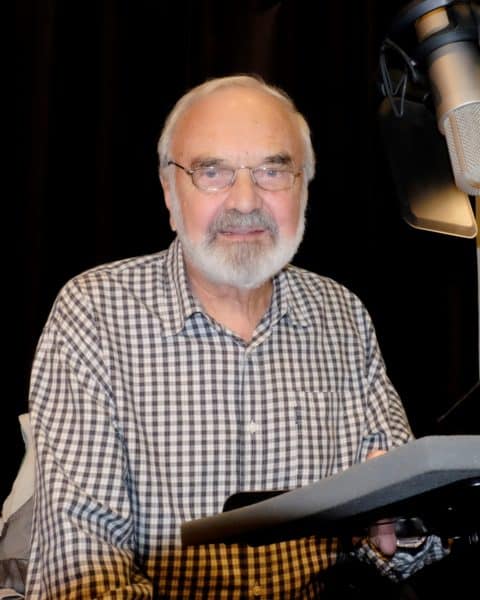 Svoju novú knihu predstavil Zdeněk Svěrák týmito slovami: "Mal som dlho nápad, týkajúci sa dvoch priehrad v Jizerských horách. Jedna sa nazýva Souš a druhá Desná, známa tiež ako Protržená. Keď som si preštudoval, ako vznikli a aké boli príčiny tej tragédie, že sa Desná pretrhla, tak som si hovoril: Veď ja by som mal strach, keď obe boli stavané úplne rovnakou metódou a jedna takto zlyhala. Tá druhá musí mať nejakého strážcu, ktorý vo dni v noci bdie, aby ju nepostretol rovnaký osud. Tak som si toho strážcu vymyslel. A potom som si povedal, že ten človek by mohol byť rovnako starý ako ja, to znamená, že by mal byť dávno na dôchodku a privyrábal by si ako strážca. A že by mohol písať dopisy hore, akési dopisy do neba. Ten riaditeľ povodia, ktorému strážca Smrček píše, mu nikdy neodpovie. Stýka sa s ním len prostredníctvom pána inžiniera Anďela. Niekomu to môže i dôjsť, že sú to dopisy Pánu Bohu. Obzvlášť keď to tu povieme."
V minulom roku Zdeněk Svěrák získal Špeciálnu cenu Asociácie vydavateľov audiokníh za mimoriadny prínos v oblasti hovoreného slova. Svoj vzťah k audioknihám okomentoval nasledovne: "Som rád, že sa audioknihy za posledný rok tak rozšírili, pretože ľudia majú málo času na čítanie a často trávia dni trebárs za volantom, kde si môžu literatúru užiť týmto spôsobom."
Posledná kniha Zdeňka Svěráka Strážce nádrže žne zaslúžený čitateľský obdiv. Jej zvuková podoba je teda prirodzeným súputníkom literárnej podoby, obzvlášť, pretože ju číta samotný autor. Audiokniha vyšla v Supraphone v piatok 8. marca 2019, celkový čas nahrávky je 193 minút, autorovu interpretáciu opäť citlivo dopĺňa melódia Jaroslava Uhlířa.
Audioknihu Strážce nádrže predstaví Supraphon tiež v rámci svojej prezentácie na 25. medzinárodnom knižnom veľtrhu a literárnom festivale Svět knihy Praha 2019, kde ju za prítomnosti Zdeňka Svěráka pokrstí vo štvrtok 9. mája od 15 hodiny v hodiny v Sále audiokníh.
Audiokniha na CD/ MP3/ FLAC: https://lnk.to/ZdenekSverakStrazceNadrzePR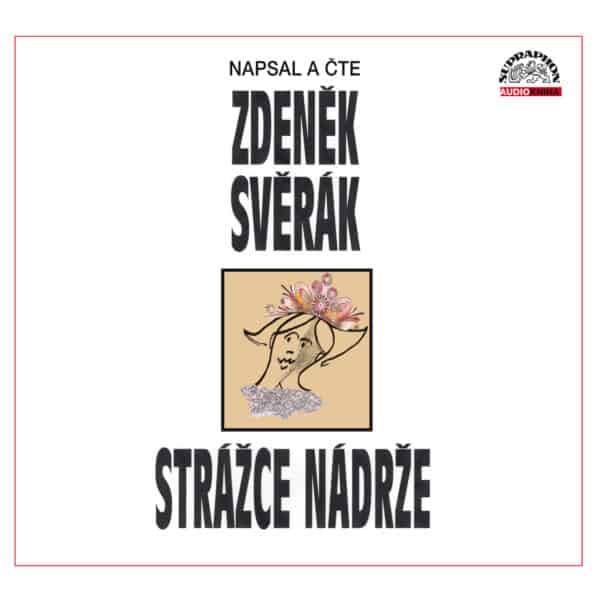 Zdroj: TS