Festival Grape sa tento rok koná 12. a 13. augusta na letisku v Trenčíne. Kompletný program festivalu ešte známy nie je a organizátori do programu stále pridávajú nové mená. Účinkujúcich z hlavného pódia festivalu však už poznáme. V piatok vystúpia Lime Cordiale, Fallgrapp, Milky Chance, Years & Years a Mura Masa, v sobotu ich vystriedajú Malalata, Medial Banana, SYML, Billy Barman, The Vaccines, Woodkid a Meute.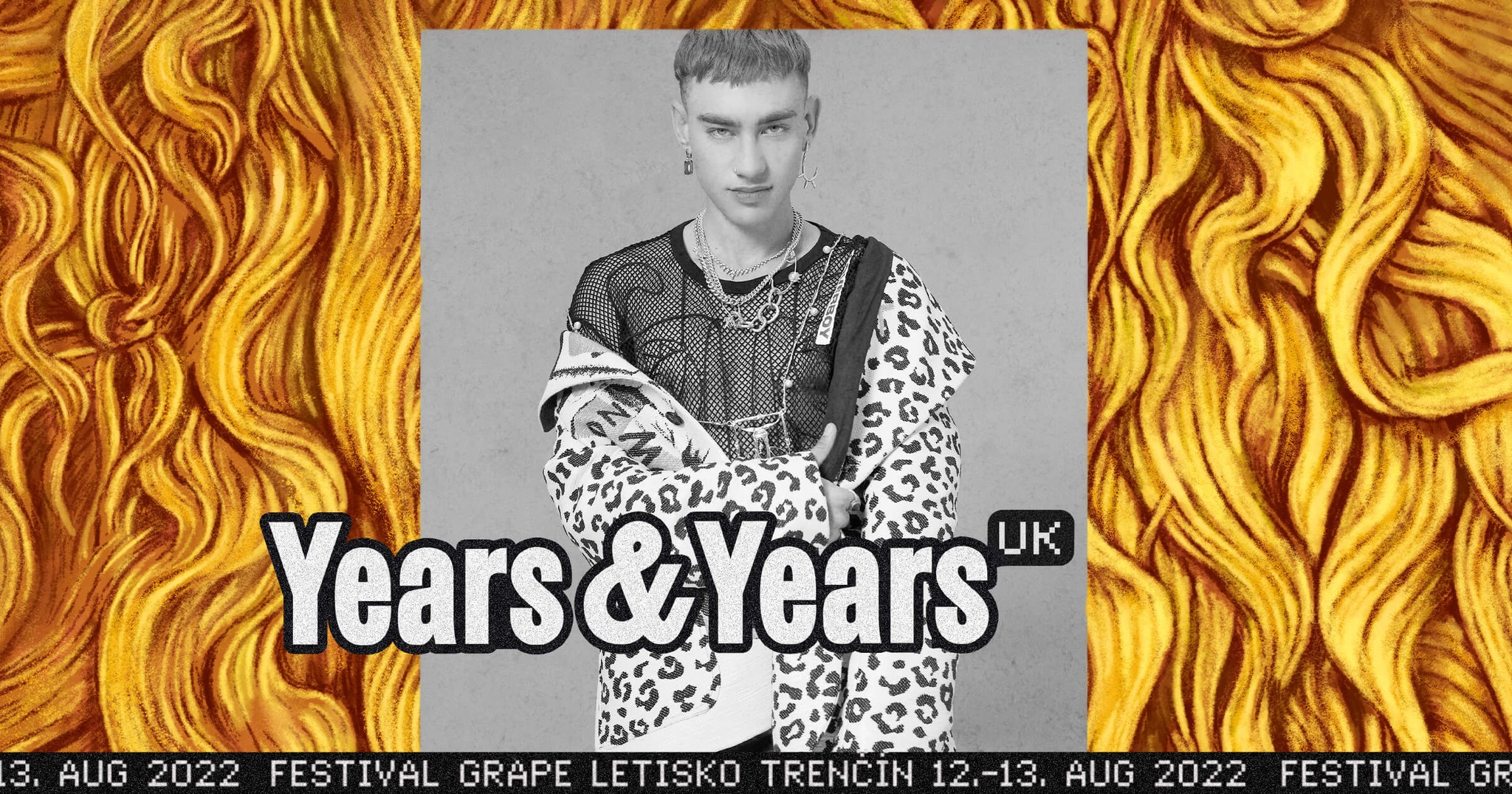 Years & Years sa ešte ako trio celosvetovo preslávili v 2015 hitom King z ich debutového albumu Communion. Aktuálne už pod pseudonymom z pôvodnej zostavy pôsobí iba spevák a herec Olly Alexander, ktorý je zároveň jednou z najvýraznejších predstaviteľov LGBTQ+ komunity na hudobnej scéne. Ako Years & Years má na konte 5 nominácií na Brit Awards, ako aj tri úspešné štúdiové albumy. Ten ostatný s názvom Night Call vyšiel iba prednedávnom, 21. januára 2022 a behom týždňa to dotiahol na vrchol anglického albumového rebríčku. Olly žne úspechy aj v hereckej sfére, za spomienku určite stojí jeho pôsobenie v kritikmi oceňovanom seriáli It's a sin.
Woodkid patrí medzi umelcov, ktorých sa podarilo Grejpu presunúť ešte z pôvodného line upu z roku 2020. Spevák, hudobník, vizuálny umelec, režisér. Yoann Lemoine začal svoju kariéru ako filmár, naozaj slávnym sa však stal až v roku 2011, kedy sa rozhodol venovať hudobnej kariére pod pseudonymom Woodkid. Raketový úspech debutového albumu "The Golden Age" so sebou priniesol nomináciu na Grammy za videoklip k singlu Run Boy Run a predné priečky vo svetových hudobných rebríčkoch. Svoj druhý album S16 vydal Woodkid v 2020, celých 7 rokov od debutu. Videoklip k titulnej piesni Goliath vznikal v Českej republike.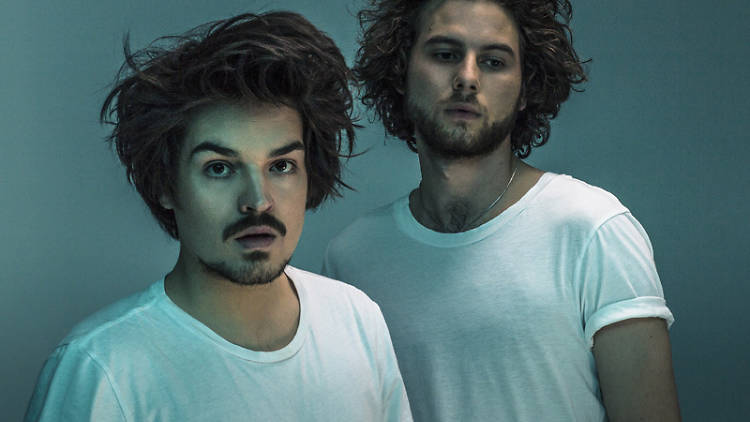 Milky Chance sa na Grape predstavili už v roku 2016, kedy predviedli jednu z najlepších show vtedajšieho ročníka. Po šiestich rokoch sa sympatická dvojica vracia predstaviť svoj najnovší album Trip Tape. K hitom Stolen Dance a Down By The River pridali aktuálny Colorado, ktorý v minulom roku valcoval rebríčky aj slovenských rádií. Je sa na čo tešiť.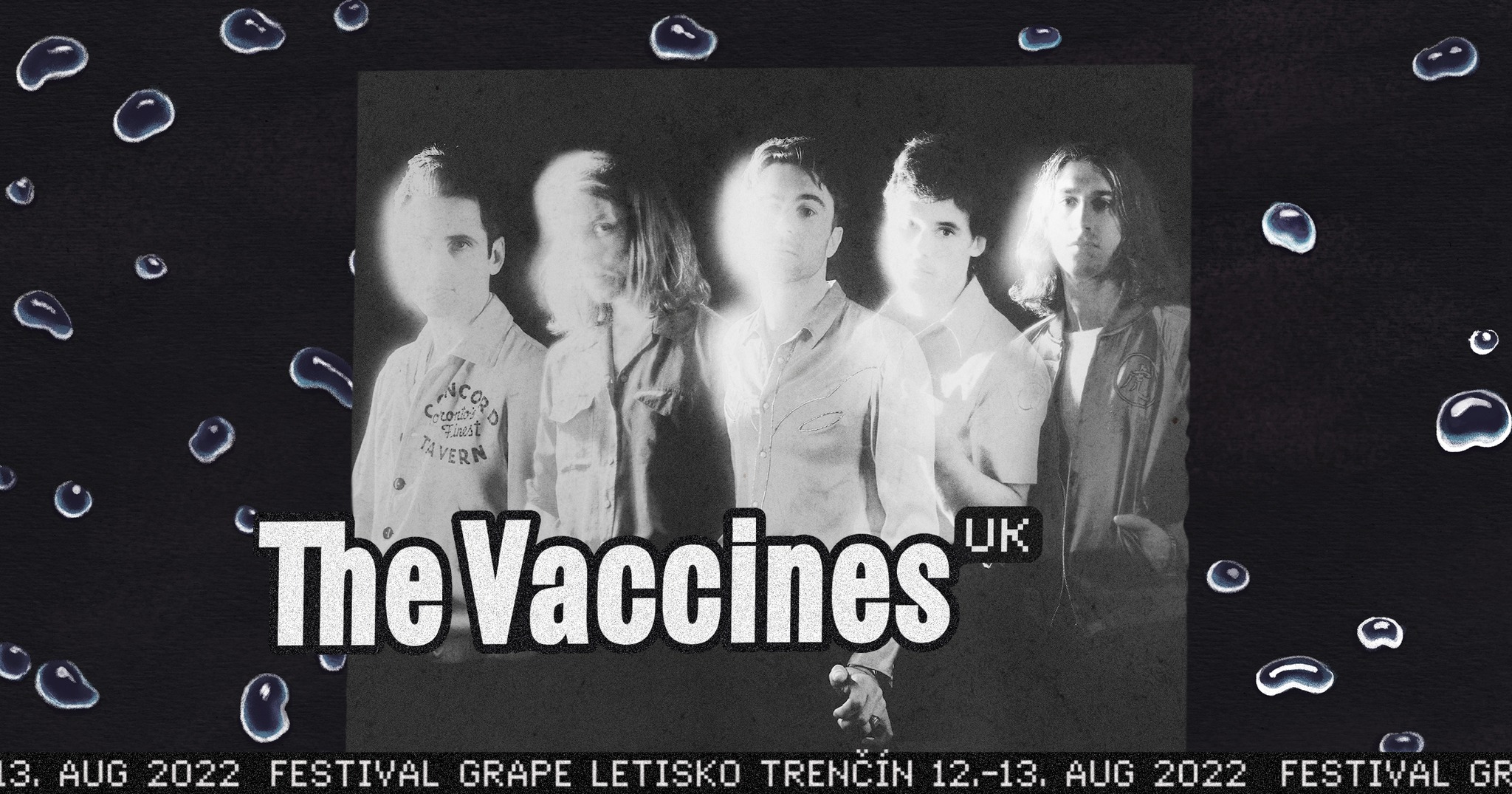 The Vaccines prídu na Grape potvrdiť svoj status jednej z najlepších gitarových koncertných kapiel súčasnosti. Svojim slovenským fanúšikom prídu predstaviť novinky z albumu Back In Love City (2021) a EP Planet of the Youth (2022).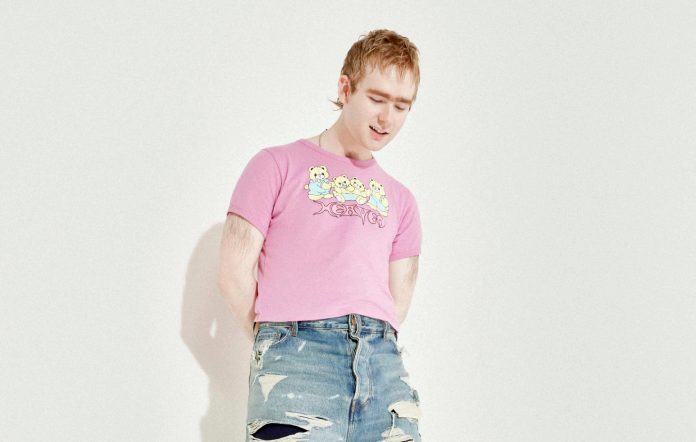 Mura Masa
Oceňovaný producent a umelec, ktorý sa vymyká jednoduchej kategorizácii. Mura Masa predstavil svetu svoj nekonvečný pohľad na popovú hudbu v 2017, kedy mu vyšiel rovnomenný debutový album. Napriek mladému veku si Mura Masa získal medzinárodné uznanie fanúšikov aj kritikov, spolupracuje s etablovanými menami hudobnej scény a na konte má ocenenia Grammy aj NME Award. Na druhý štúdiový album "R.Y.C." aktuálne nadväzuje singlami "bbycakes" a "blessing me", ktoré vyšli v tomto roku.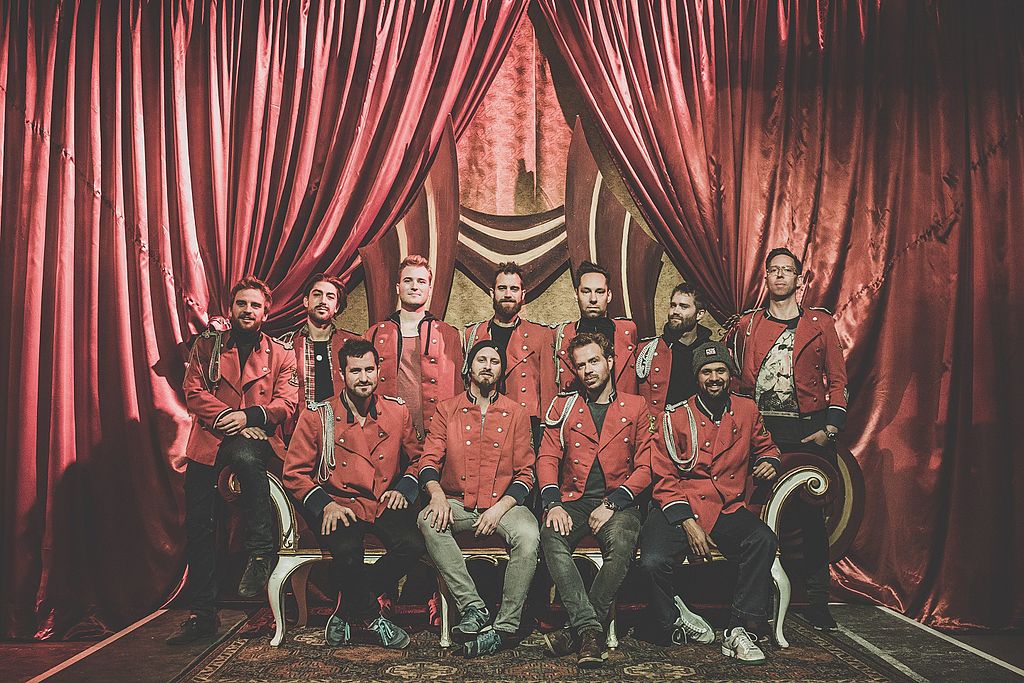 Pochodová kapela Meute kombinuje techno s dychovými nástrojmi. Jedenásť hudobníkov v ikonických červených žaketoch je u nás známych najmä svojím prevedením remixu skladby U&ME od Flume (pôvodná skladba je od Disclosure). Meute aktuálne pripravujú vydanie svojho štvrtého albumu Taumel, z ktorého za ostatné týždne zverejňujú jeden vydarený singel za druhým. Medzinárodný hit Robbery majú na konte Austrálčania Lime Cordiale, ktorí na hlavnom pódiu otvoria piatkový program. Tento rok v januári im vyšiel špeciálny mini album Cordi Elba, na ktorom s chalanmi spolupracoval známy herec, DJ a rapper Idris Elba. Jemnú melanchóliu prinesie na Grape americký skladateľ, producent a multiinštrumentalista Brian Fennell, pôsobiaci pod pseudonymom SYML. Srdcia fanúšikov si získal singlom Where's My Love z 2017, ktorý sa držal v Billboard's Hot Rock Songs chart úctyhodných dvadsať týždňov.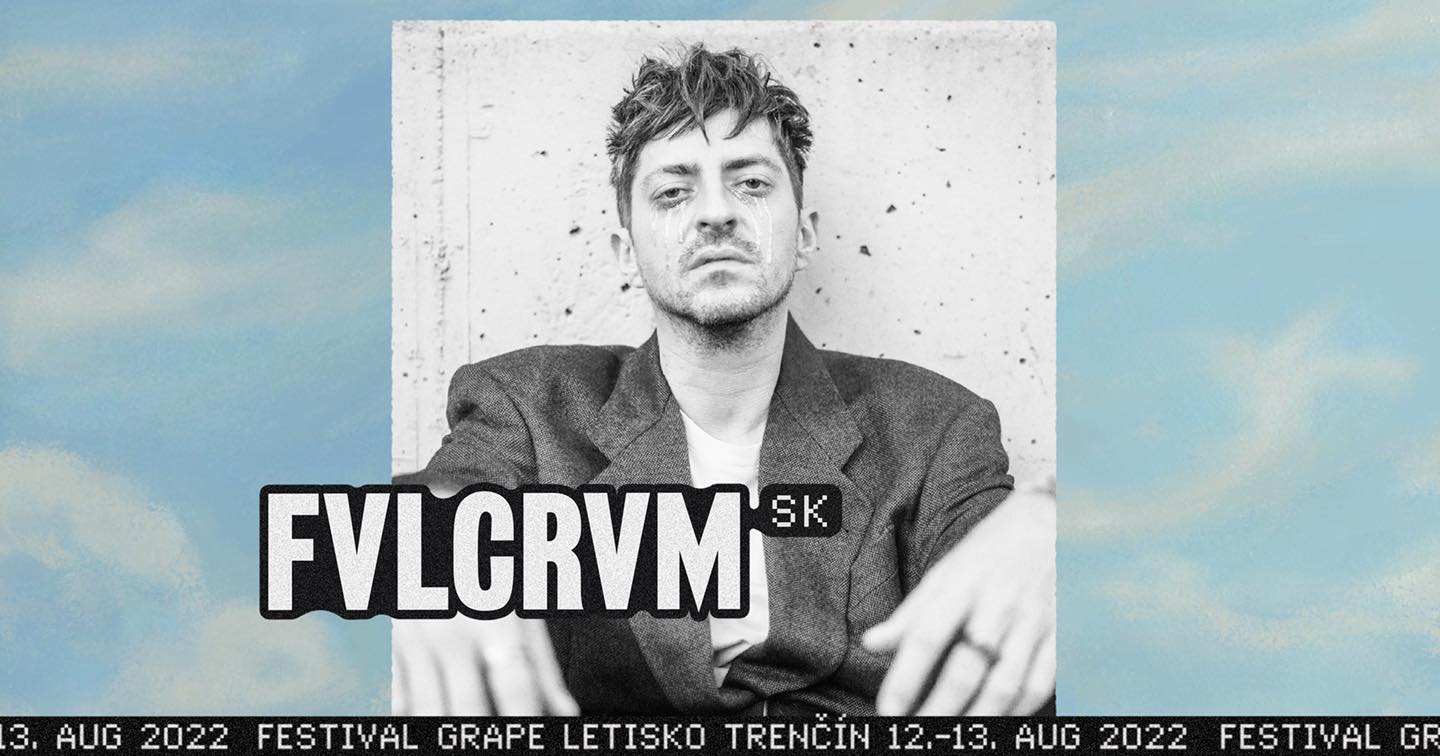 Na hlavnom pódiu sa okrem spomínaných zahraničných predstavia aj obľúbené domáce kapely. Premiéra na hlavnom grejpáckom pódiu to bude tento rok pre Fallgrapp a chýbať nebudú stálice Billy Barman, Medial Banana a Malalata, ktorí svojím balkánskym setom roztancujú festival už tradične v sobotu na obed.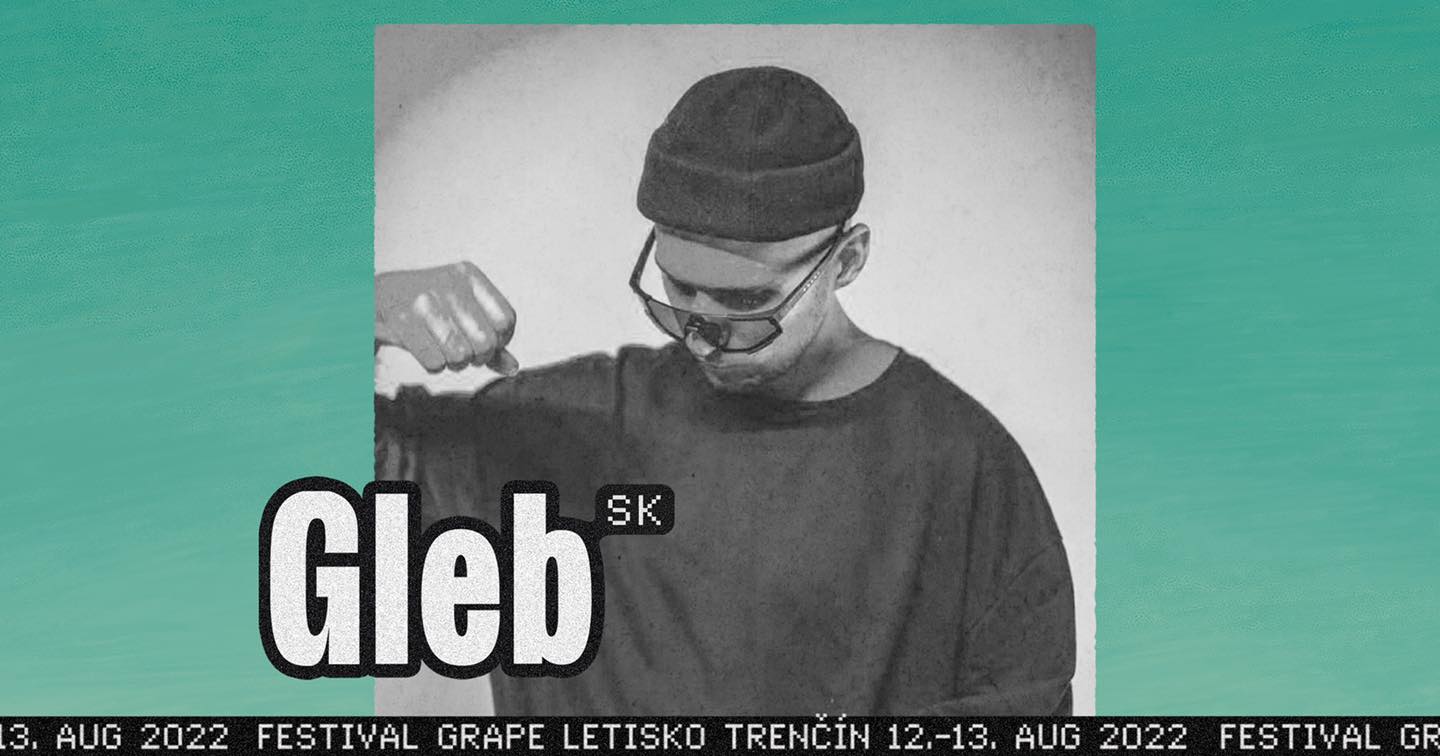 Doteraz zverejnení interpreti Grape festivalu 2022 sú Years & Years (uk), Woodkid (fr), Milky Chance (de), Mura Masa (uk), The Vaccines (uk), Bob Moses club set (ca), Boy Pablo (no), DIIV (us), Dirtyphonics LIIVE (fr), Easy Life (uk), French 79 (fr), HVOB live (at), Lime Cordiale (au), MEUTE (de), Shura (uk), SYML (us), Tkay Maidza (au), Tommy Cash (ee), Yung Lean (se), Billy Barman (sk), Blame Your Genes (sk), Fallgrapp (sk), FVLCRVM (sk), MALALATA (sk), Medial Banana (sk), Karin Ann (sk), Korben Dallas (sk), Le Payaco (sk), Para (sk), Tolstoys (sk), Vec Allstars (sk). Ďalšie mená organizátori naďalej priebežne zverejňujú.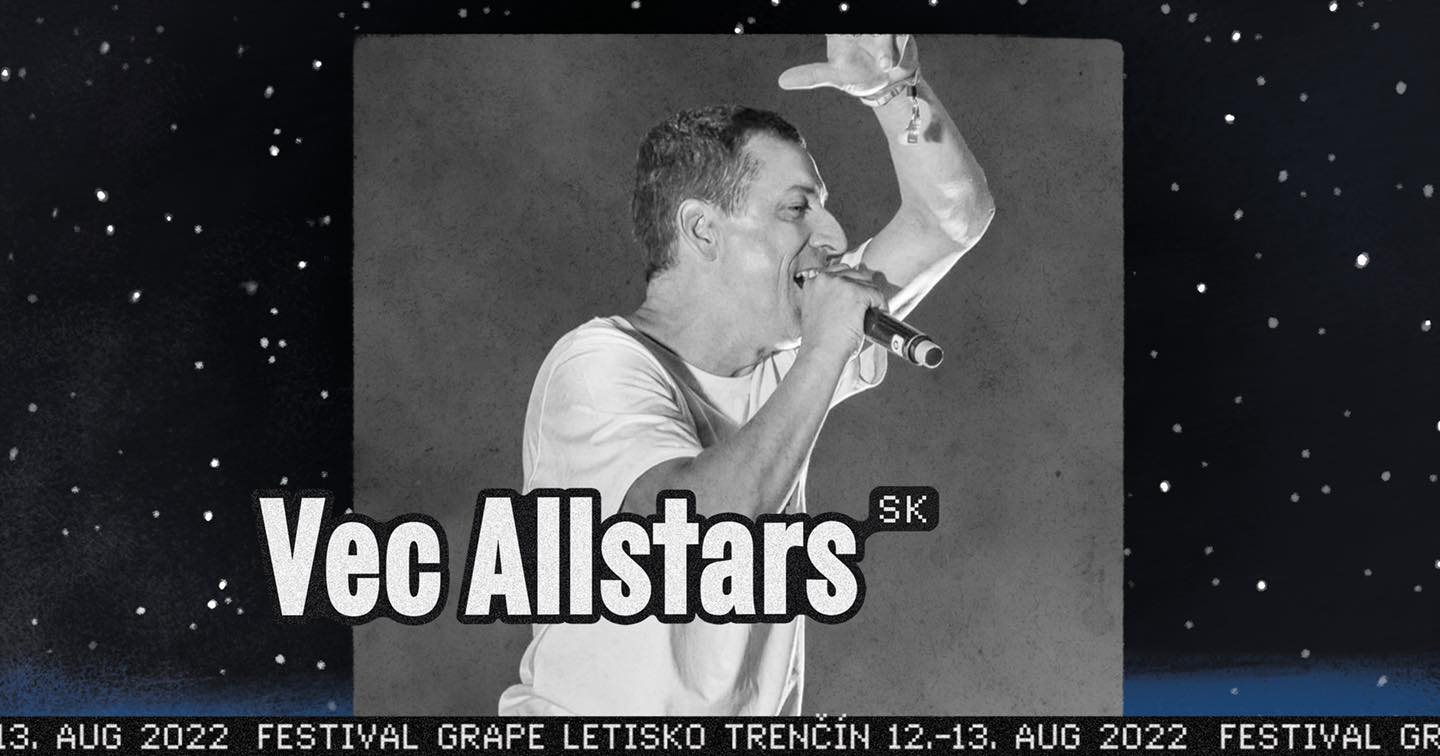 Grape festival sa koná 12 a 13. augusta 2022 na Letisku Trenčín.
Vstupenky sú dostupné v oficiálnom festivalovom e-shope na www.grapefestival.sk/kupit-listky
Novinky o festivale môžete sledovať na webovej stránke www.grapefestival.sk a na sociálnych sieťach Facebook a Instagram.
Z verejných zdrojov podporil Fond na podporu umenia.

Zdroj: TS